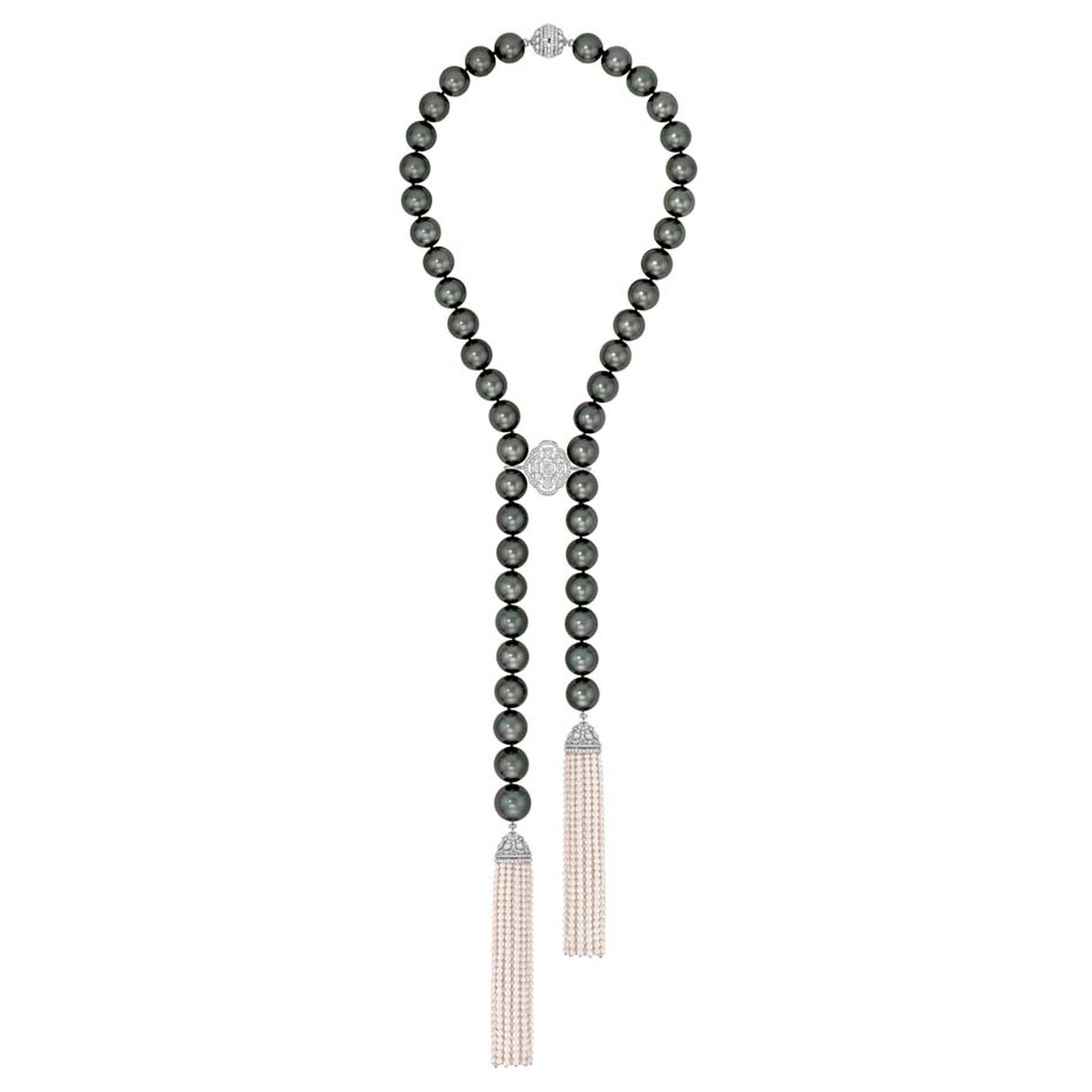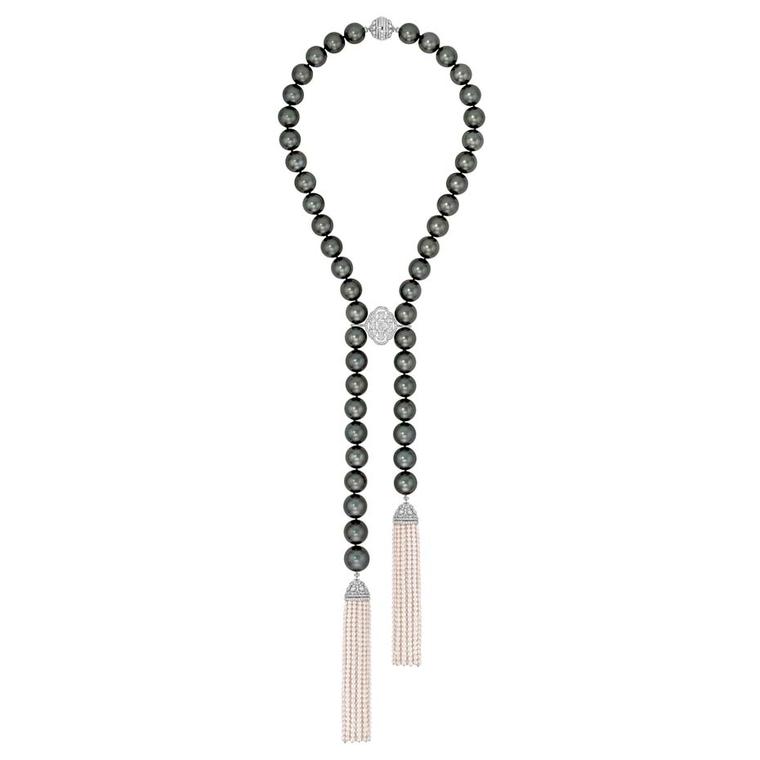 By Maria Doulton in London
Call me a fantasist, but with so much anticipation surrounding the upcoming red carpet events, from the BAFTAs to the Academy Awards and Cannes, I have been mulling and pondering just what jewels I would wear for my fictitious red carpet moments. So let's assume I am a nominee for an award for my lead role in a thoughtful but humorous, charming but edgy, British-made box office hit and am going to have plenty of red carpet moments in the coming months, starting with the BAFTAs 2014 this weekend.

From the dazzling array of jewels I have seen over the past months, here is my fantasy red carpet dream jewels selection. Tempting as it might be, I would not wear them all at once and just hope I get lots of red carpet photo calls.

One of the names most closely associated with red carpet moments is, of course, Chopard, and to add a dash of humour to the red carpet, I would choose the Clown Fish necklace. I love bib-style or 'plastron' necklaces, and this bejewelled underwater idyll, complete with clown fish and diamond bubbles, has the high-carat impact that the paparazzi love, yet it is also individual and quirky. It says, "I am wealthy and sophisticated enough to be playful with my jewels."

As turquoise is such a big trend at the moment, the Tiffany & Co. Schlumberger turquoise and diamond tassel necklace, with an air of Cleopatra magnificence, would be spot on combined with a white strapless dress. I would pair it with stacks of Tiffany Schlumberger bracelets in turquoise, lapis lazuli, pearls and diamonds - and very long false eyelashes.

Another high-impact necklace ideal for stellar appearances is Louis Vuitton's new Emprise necklace, with its socking great morganite and a long tassel dotted with diamonds that almost reaches the belly button. Best worn with a slashed-to-the-waist silk shirt under an impeccably tailored YSL women's tuxedo, the necklace adds swagger and attitude for one hell of a groovy look.

For a sophisticated ensemble, I would choose a backless dress and, as I turn, you would spot the Chanel black pearl 'Nuit' necklace draped down my spine - so chic and stylish, if not very practical for leaning back into your chair during the long awards dinner. But I was also tempted by the strong look of Chanel's strands of 176 coloured pearls complete with a full-maned diamond-set set lion's head for a 'woman in control' vibe.
For some classic old-school glamour, I would turn to Bulgari, which recently fasihioned its iconic snakelike Serpenti necklace out of South Sea pearls. And I would be guaranteed column inches in the next day's newspapers wearing Dior's Cher Dior drop earrings on the red carpet. A riot of green, yellow, pink, red, blue and purple gemstones, they tick just about every colour in the spectrum.

Cartier's 'India' showstopper of a necklace, with its exquisite carved emeralds and sapphires, would make me hold my head very high and look knockout with a deep blue dress with a plunging neckline.  And as I have a weakness for emeralds, I would seriously consider asking Fabergé to lend me a pair of Aurora tassel earrings with emeralds from Gemfields in Zambia.

If I were going to go Brit for the BAFTAs, I'd head to Graff for a dainty Alice band set with diamond butterflies that would fluttering in my hair for a feminine and demure finale to my outfit. Garrard would perhaps graciously lend me its necklace set with 40ct of diamonds from the 10th anniversary Wings collection for a cool and collected look. For a darker, intriguing get-up I would choose Stephen Webster's Bathmoth Fly by Night earrings with their slightly menacing yet delicate diamond-set flying creatures of the night.

For a daytime photo call, wearing a light pink linen dress and big sunglasses, I would wear a pink, yellow and blue diamond across-the-fingers butterfly ring by David Morris London. Delicate and beautiful, it has a charming informality despite its eye-watering value. Another ring option would be the Van Cleef & Arpels Pierres de Caractère cocktail ring made up of luscious stacks of turquoise, rubellite and diamonds in a shape that reminds me of a wobbly jelly confection.

So pity me in my fantasy world, with many jewels but so little time to wear them all.
Garrard necklace with 40ct of diamonds, set in white gold, from the 10th Anniversary Wings High Jewellery collection.

Fabergé Les Danses Fantasques Aurora diamond and emerald tassel earrings.

The Chopard Clownfish Plastron necklace in white gold features diamonds, moonstones, aquamarines, blue sapphires, blue topaz, Icy quartz, Paraiba tourmalines, pear-amethysts, chalcedonies and tsavorites.

Stephen Webster Fly By Night Batmoth Pendulum Earrings set in 18ct White Gold with White Diamonds.

Van Cleef & Arpels Lady's Cocktail Ring in yellow gold, with round diamonds, carved rubellite and turquoise.

Bulgari Diva high jewellery necklace in white gold with 80 South Sea cultured pearls, jadeite, rubellites and diamond pavé.

David Morris Butterfly ring, set with white, blue, pink and yellow diamonds, from the Butterfly and Palm Collection.

L'Odyssée de Cartier Parcours d'un Style 'India' 'high jewellery necklace in platinum, set with a 67.94ct carved sapphire, melon-cut sapphire, emerald beads, sapphire carved leaves and diamonds.

Graff Diamonds butterfly motif Alice band, set with 9.92ct diamonds.

White gold, emerald, coral and diamond tassel necklace by Nigaam at Talisman Gallery, Harvey Nichols, London.

Cher Dior Exquise sapphire earrings.

Tiffany & Co. Tassels necklace with turquoise stones and round diamonds set in yellow gold and platinum, inspired by an original design by Jean Schlumberger.