The best emeralds in the world traditionally originate from the mountains of Colombia, but there is a new hot spot that has been the source of many of 2015's most beautiful green gems: Africa. With Colombian emeralds becoming increasingly rare and prohibitively expensive, the most exclusive jewellery houses have been turning to African emeralds. With a slightly different hue to grass-green Colombian emeralds, African emeralds tend to be more blue-green, but just like emeralds of Colombian origin, variations in depth and intensity of colour are common.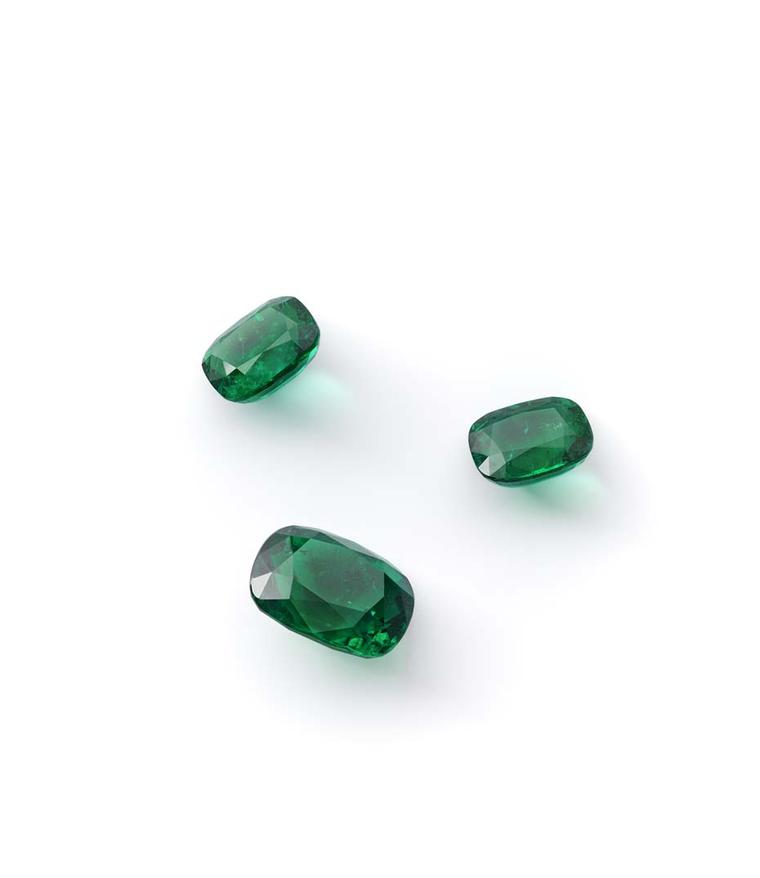 Because of their intense green colour, Colombian emeralds have always been highly prized and, in particular, those from the legendary Muzo mine that dates back to the 16th century. Unlike other precious stones, gemmologists can often pinpoint an emerald to a specific mine according to the crystal structure, with its inclusions, known as "gardens", making it easier to determine an African from a Colombian emerald.
But over the past five years there has been a marked rise in the presence of African emeralds in high jewellery creations. Only last week Bulgari showcased a pair of Diva African emerald earrings alongside a Colombian emerald necklace. And, last year, actress Mila Kunis headed the Gemfield's emerald campaign wearing a stunning Fabergé emerald necklace aglow with the verdant hues of gems orginating from Zambia, raising the profile of this traditional stone among a younger audience.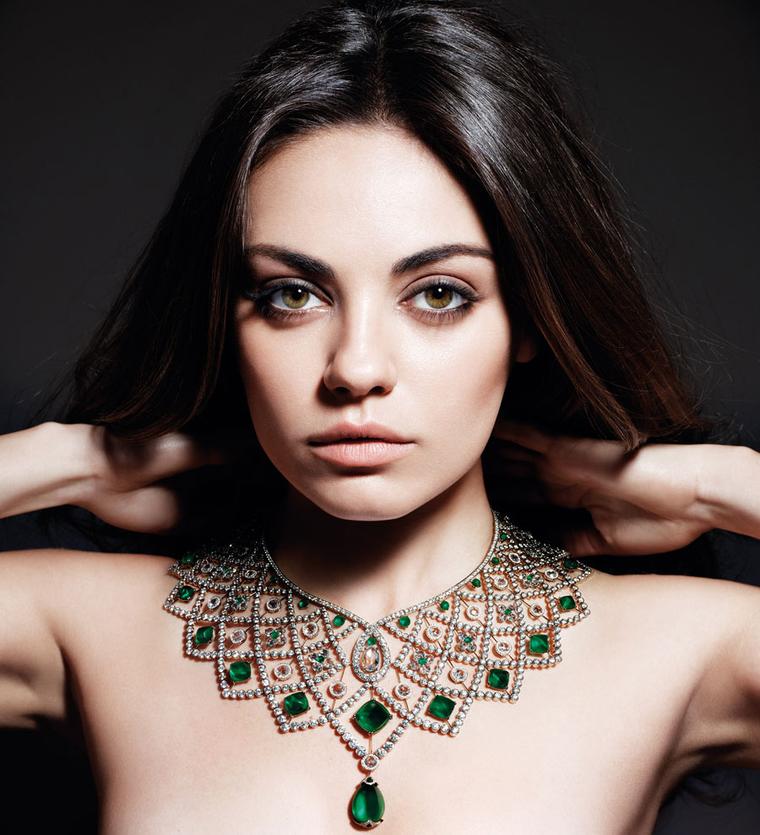 Colombian emeralds have been traded since the arrival of the Spanish conquistadores in Central America in the 1500s, whereas African emeralds are more recent newcomers. Since the Mogul rule in the subcontinent, emeralds, as well as being the colour of Islam, were prized for their power to protect and heal, and were thought not only to be antidotes to poison, but could even blind serpents. Their name means "tears of the moon" and, once engraved, their talismanic powers were heightened, particularly if the emerald was worn next to the skin.
But times are changing and there are two explanations for the increase in African emeralds in jeweller's windows around the globe. The first is the rise in prices of the dwindling supplies of Colombian emeralds. Jeremy Morris, a precious stone expert who is at the helm of the high-end jewellery house David Morris in London, tells us: "While a 10 carat gem-quality Zambian emerald could cost in the region of £200,000 to £300,000, a Colombian equivalent would be worth £1 million." And so jewellers are turning to the comparatively more affordable African emerald to create the spectacular green effect that only these stones can provide. David Morris has recently created a jewellery set using Zambian emeralds carved into the shapes of leaves, as well as a cabochon drop emerald necklace.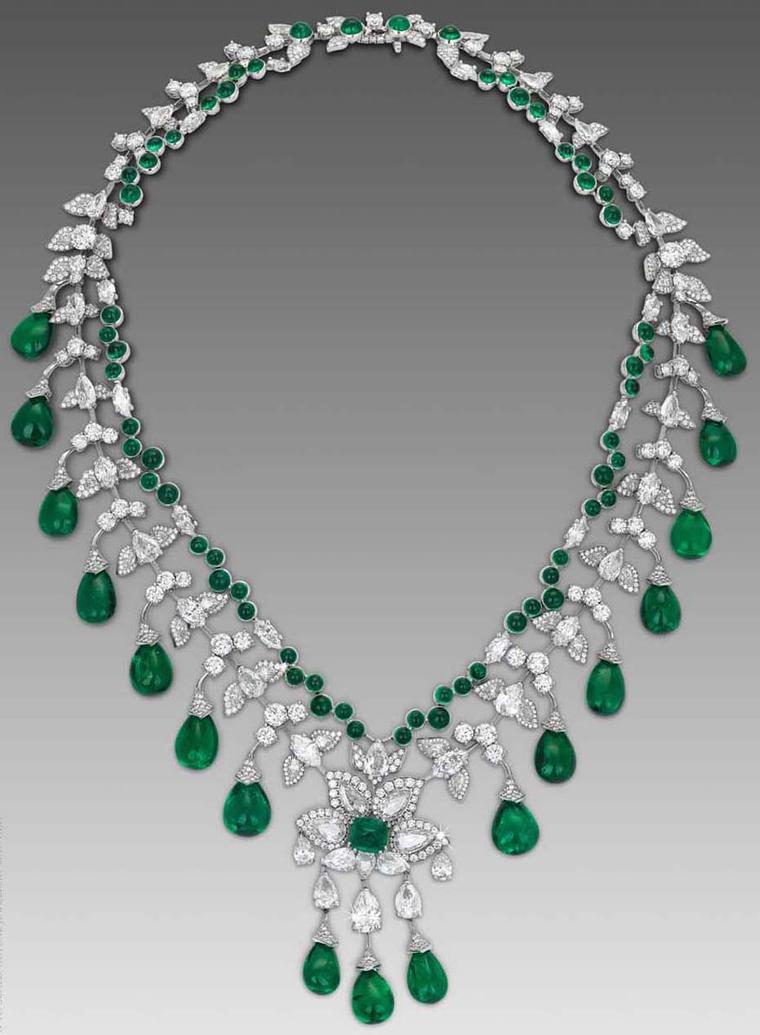 Second, more African emerald mines are being discovered or are becoming better managed, thanks particularly to companies such as Gemfields, which has taken over the Kagem emerald mine in Zambia. Gemfields aims to operate to the highest ethical and environmental standards and, by supervising the process from mine to polished gem, its stones have a traceable supply chain.
André Abadjian of Star Diamond Private Jeweller explains: "It is great for the jewellery industry that they have discovered these mines as now there are a lot of big jewellery houses that are only using African emeralds because of the price points. It is difficult to create a jewel only with Colombian emeralds as the price makes it nearly unsellable."
And there is also, of course, a matter of taste. The lighter colours of the African emeralds appeal to some more than the traditional darker Colombian hues.  "Some people prefer the less saturated colours of African emeralds," says Abadjian, who can usually identify an African from a Colombian emerald with his naked eye and is using some of the finest African emeralds in his jewels alongside emeralds from the traditional Colombian mines.
Another jeweller that is turning to the appeal of the African emerald is Louis Vuitton. I recently saw a ring with an African emerald at its centre that was so clean and pure that it shone out as if plugged into the mains.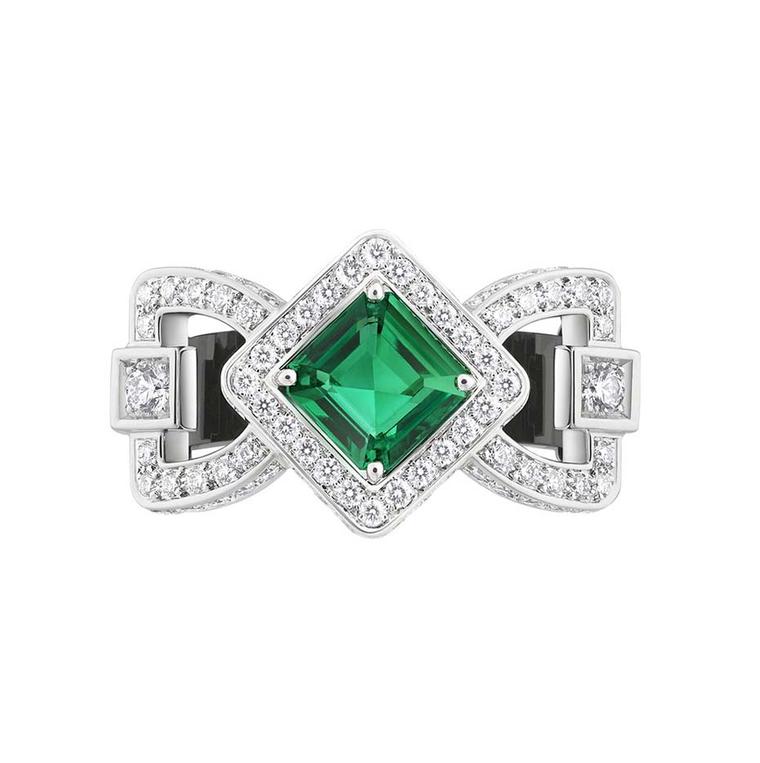 Theo Fennell is fascinated by colour and has been drawn to the vivid hues of Gemfield's Zambian emeralds. So inspired was he by the green of a large sugarloaf Zambian emerald that he created an emerald ring with two kissing frogs hidden beneath the dome of the stone. Another British jeweller, Shaun Leane, known for his edgy and fashion-forward designs, also opted for Zambian for his spiky Aerial emerald earrings. Marina B, of the Bulgari family, who was brought up surrounded by precious coloured stones, has also been captivated by Zambian emeralds.
"As the big jewellery houses increasingly incorporate them into their designs, African emeralds will become more mainstream," predicts Abadjian. However, Jeremy Morris is not so sure: "I like to stick to the classic things. While there are jewels it would be impossible to make with Colombian emeralds because of the extortionate cost, and there is no doubt that Zambian emeralds are less treated and more ethical, there is still a much greater demand for Colombian gems."
Read more on emeralds at Baselworld
Theo Fennell emerald ring in white gold, set with a 38.70ct Gemfields emerald bead surrounded by pavé diamonds and topped with a ruby.

Louis Vuitton's African emerald ring in white gold with onyx and diamonds, from the Chain Attraction collection.

David Morris' use of African emeralds is showcased beautifully in this flexible carved Zambian emerald bangle with marquise, pear-shape and micro-set diamonds.

Zambian cabochon emerald necklace by David Morris in white gold.

Art Deco-style emerald ring from Star Diamond, with a central African emerald weighing 5.90ct, flanked by 2.73ct emerald-cut diamonds in white gold.

Bulgari High Jewellery emerald earrings in platinum featuring 14 oval-shaped Zambian emeralds, pear-shaped diamonds, round brilliant-cut diamonds and pavé diamonds.

A selection of cut and polished Gemfields African emeralds.

Working together with iconic Italian jeweller Marina B, Mila Kunis helped to create this emerald ring, set with a Gemfields Zambian emerald in the signature Marina B cut.

Gemfields African emeralds in the rough.