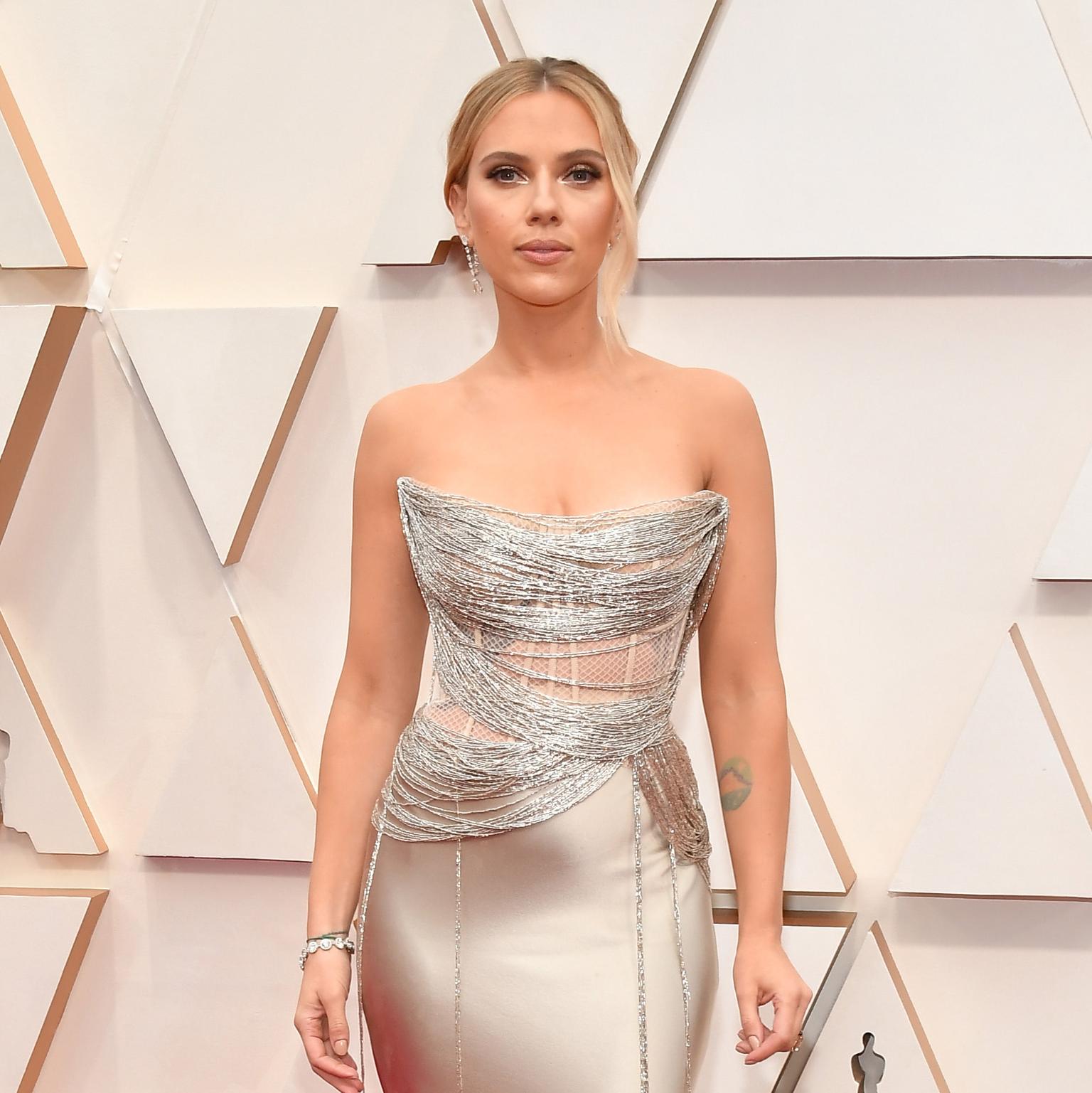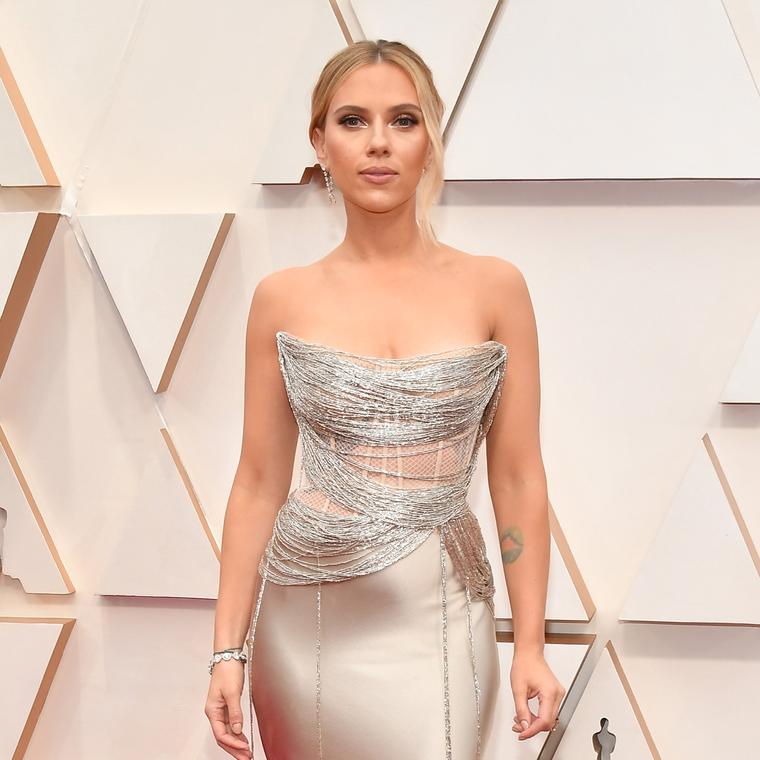 The glitziest night of awards season, if you're going to go to town with your jewels, the Oscars is the occasion to do it. However, with just a few exceptions from stars who clearly didn't get the memo, the Academy Awards 2020 was a lesson in restraint. Diamonds dominated the red carpet, but not the enormous baubles we have become accustomed to seeing. Some of the most impressive looks were the most pared-back, accessorised with one statement jewel – either earrings, a necklace or a bracelet.
The most high-profile ambassador for this cool and collected look was star of the night Renee Zellweger who won an Oscar for leading role in the film Judy. Her sleek white one-shoulder sequined gown was accessorised with just one stand out jewel: a diamond and rock crystal Arch ring by US jeweller David Webb. No earrings, no necklace, no jangling bracelets. Worn on her left index finger, the ring with a strong Art Deco air was a statement of Renee Zellweger's confidence, originality and ease on the red carpet.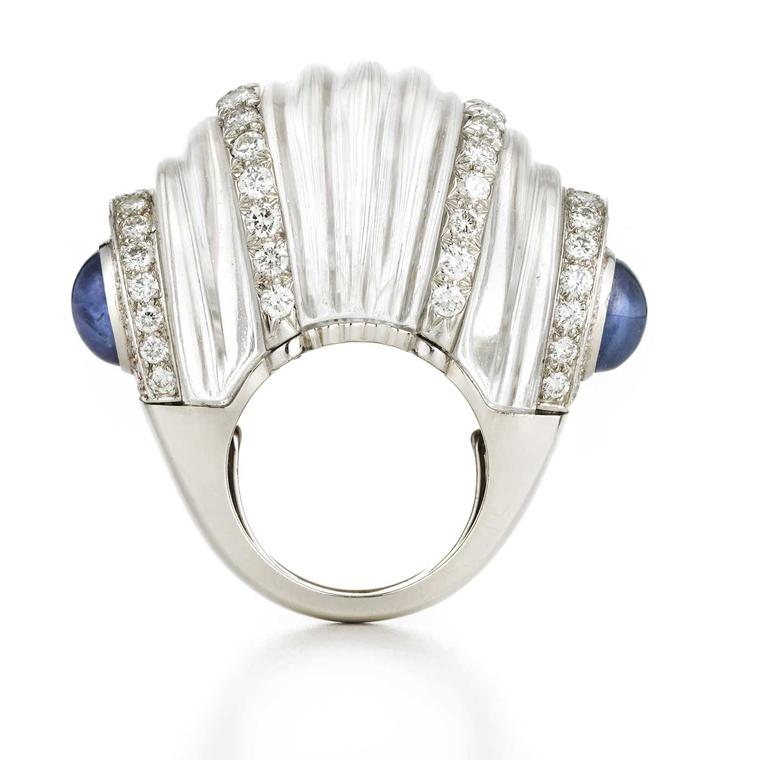 With her hair stylishly slicked, actress and Oscars presenter Brie Larson glided down the red carpet in a caped, sequined, champagne-coloured gown, accessorised with Bulgari Diva's Dream diamond earrings, in one of my favourite looks of the night. Playing the colour card to a tee was Greta Gerwig's choice of a classic emerald Bulgari necklace that was ladylike and coy, something we don't often see on the red carpet. The French actress Léa Seydoux, meanwhile, looked positively demure in a white Louis Vuitton dress, accessorised with Chopard's Precious Lace diamond hoop earrings. And it was a big night for LA-based jewellery designer Anita Ko as double Oscar nominee Scarlett Johansson stepped out in a nude, impeccably draped gown paired with classic diamond drop earrings – a collaboration between Ko and Forevermark diamonds.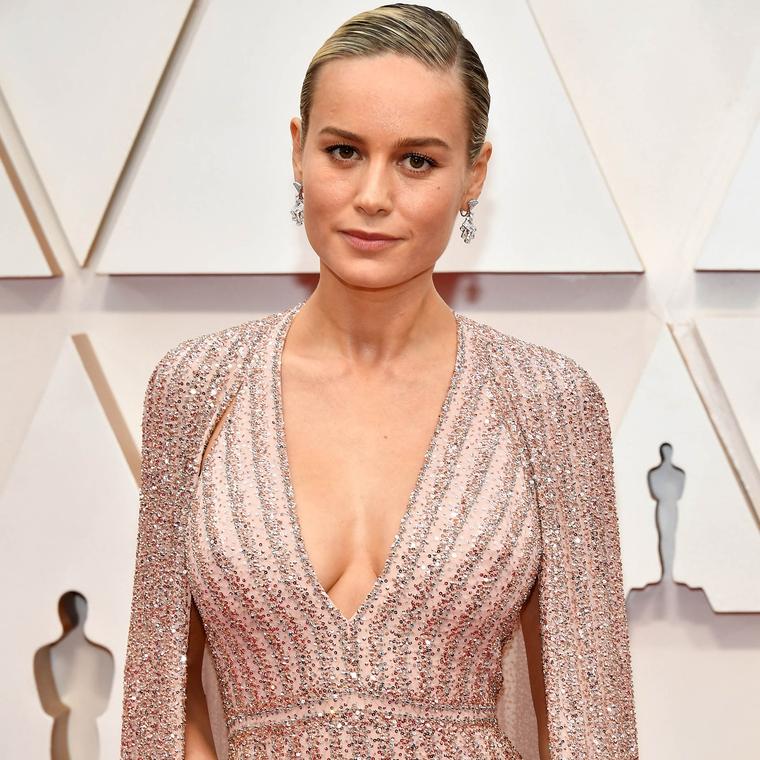 Harry Winston provided a handful of classic diamond necklace moments, my favourite being 23-year-old Kaitlyn Dever. A newcomer to the red carpet after starring in the hit Netflix miniseries Unbelievable in 2019, she looked every inch the movie star in a custom-made, ethical Louis Vuitton gown accessorised with a 26-carat diamond lariat necklace and ruby and diamond earrings, both by the New York jewellery house.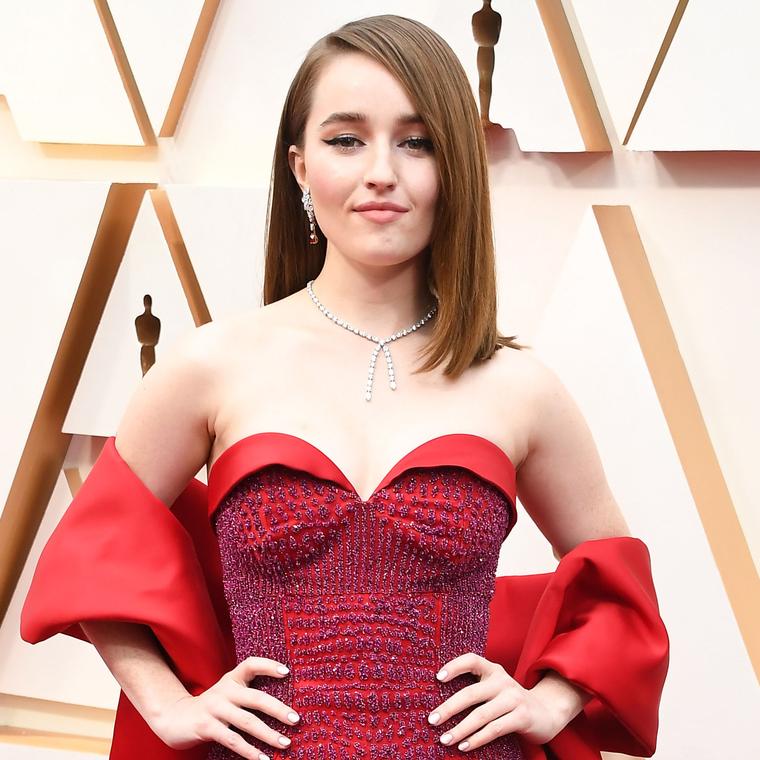 Keeping it understated, also, was winner of the Oscar for Best Supporting Actress, Laura Dern, who shone a light on the Japanese brand Niwaka, which loaned her diamond earrings, bracelets and a ring for the night. A little-known brand outside of Asia, I'm sure the jeweller's delicate diamond creations have gained lots of new admirers after Dern's well-earned win.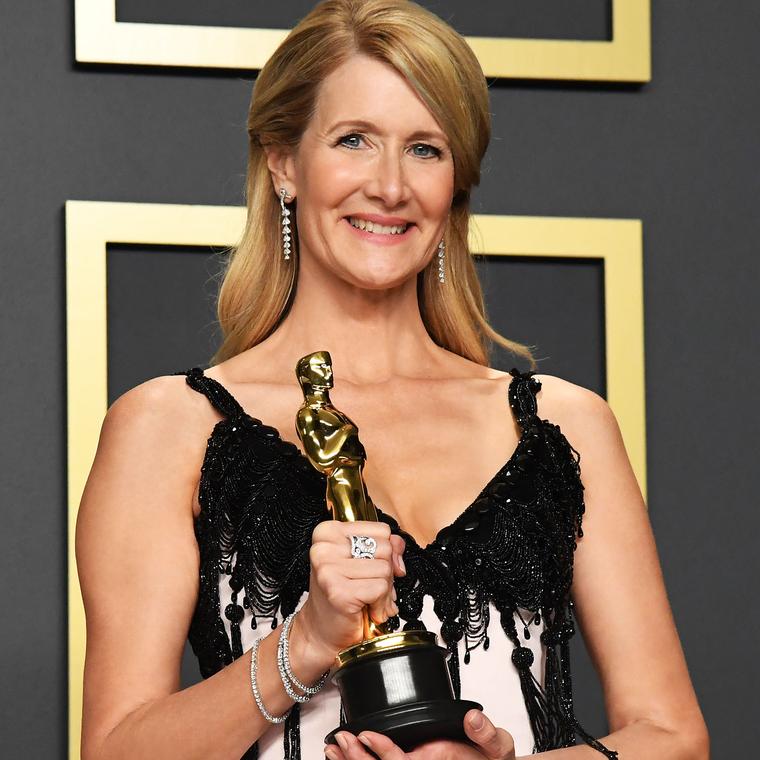 As Joaquin Phoenix walked the red carpet in the same tuxedo he has been wearing for the entire awards season, Oscars veteran Jane Fonda, who won a coveted statuette in 1972, was also keen to draw attention to her eco-friendly attire. She Tweeted before the ceremony: "At Oscars wearing Pomellato jewelry because it only uses responsible, ethically harvested gold and sustainable diamonds." She stole the show as she presented the last award of the night for Best Picture in a recycled red dress and as many Pomellato diamond jewels as she could get away with (read, a lot: this is Jane Fonda).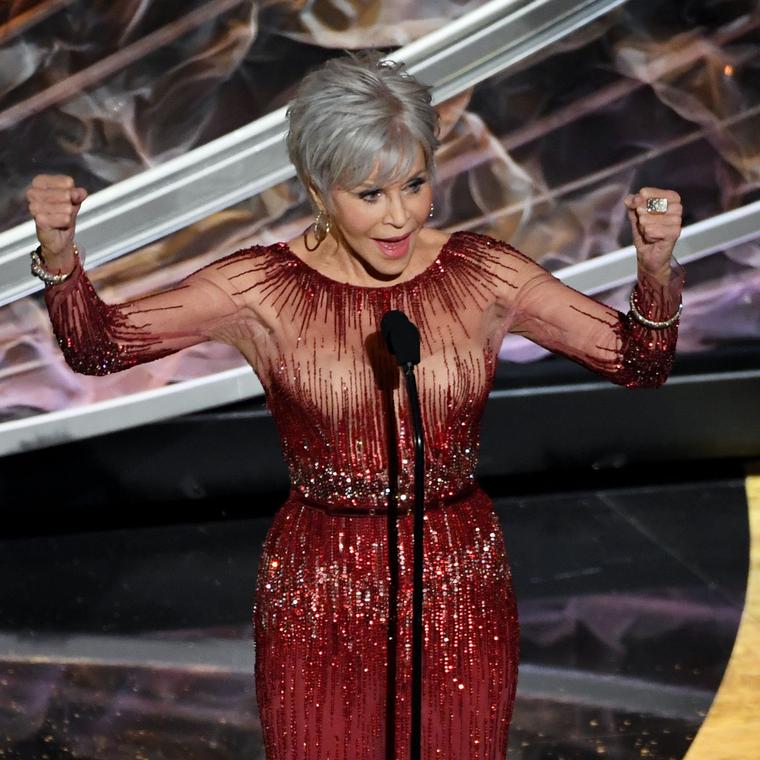 Cultured diamond jeweller Lark & Berry provided the jewels for some of the more extravagant looks of the night: Billy Porter in a collar necklace set with more than 500 lab-grown diamonds and the 10-year-old star of Once Upon a Time in Hollywood, Julia Butters, who accessorised her head-to-toe bubblegum-pink look with a cute cultured diamond bow necklace. It was the actress Salma Hayek whose jewels earned the biggest gasps, though, with a diamond and pearl Question Mark necklace by Boucheron worn in her hair, entwined around an extravagant bun.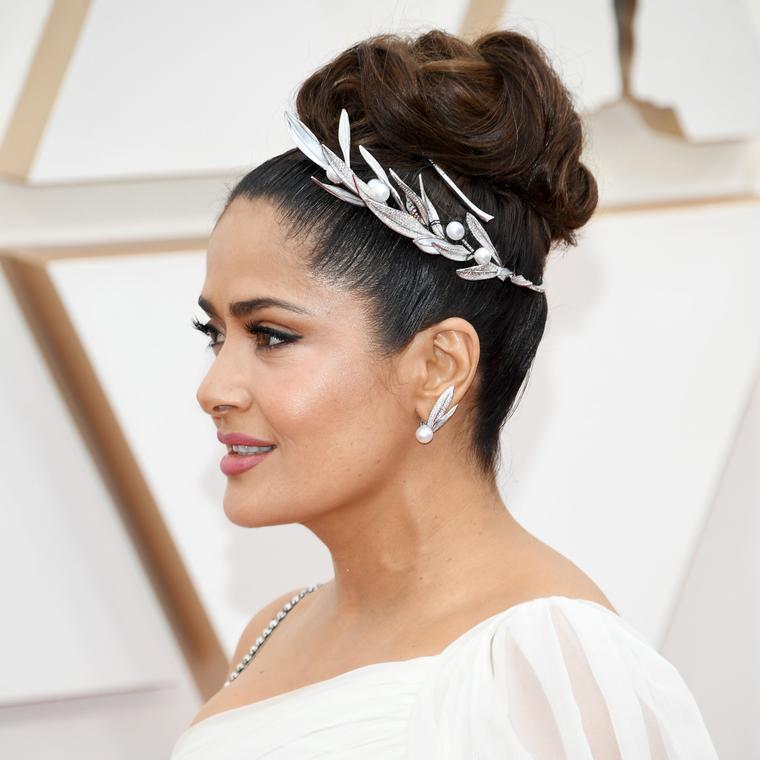 A special shout-out must go to Bridesmaids star Kristen Wiig, who went big and bold in a ruffled red gown, black opera gloves and fringed gold earrings from Greek designer Nikos Koulis' Oui collection. Definitely not restrained, but certainly one of the most memorable looks of the night. And, of course, the musician/actress Janelle Monáe, who wins my award for weirdest and most wonderful in her sparkling silver ensemble – a tribute to the similarly weird and wonderful film Midsommar. Known for her kooky red carpet looks, she paired her hooded silver Ralph Lauren dress with no less than four diamond rings, a diamond choker and diamond stud earrings, all by Forevermark. 
Never one to disappoint on the red carpet, Janelle Monáe paired her hooded, silver sequined Ralph Lauren gown with as many Forevermark diamond jewels as she could layer at the Oscars in Los Angeles. 

Greta Gerwig's choice of a classic emerald Bulgari necklace that was ladylike and demure, something we don't often see on the red carpet.

Florence Pugh accessorised her exquisite Louis Vuitton turquoise silk-satin gown with an asymmetric necklace from Vuitton's Riders of the Knights high jewellery collection, set with a pear-shaped imperial topaz.  

The French actress Léa Seydoux chose swirling diamond earrings from Chopard's Precious Lace collection for her Oscars 2020 moment. 

On the Oscars 2020 red carpet, Salma Hayek transformed a classic Boucheron diamond and pearl Question Mark necklace into the most precious of hair accessories.

Love it or hate it, Kristen Wiig's ruffled red gown was a standout look on Oscars night, paired to perfection with gold fringed earrings from Nikos Koulis' Oui collection.

Queen of the red carpet, Jane Fonda, took to the Oscars stage to present the award for Best Picture in Pomellato diamond jewels whilst also making a powerful statement about sustainability.  

2020 Oscar winner Laura Dern shone the spotlight on little-known Japanese fine jewellery brand Niwaka on the Oscars red carpet. 

Looking every inch the movie star, the rising star of Unbelievable Kaitlyn Dever's red carpet moment was elevated by Harry Winston diamond jewels. 

Golden girl Brie Larson lit up the Oscars 2020 red carpet in Bulgari Diva's Dream High Jewellery earrings, set with fringes of pear-shaped diamonds. 

Simply and striking, this David Webb Arch ring was the only jewel Renee Zellweger wore to collect her Oscar for Best Actor at the 2020 Academy Awards. Made of fluted rock crystal and set with diamonds and two cabochon sapphire terminals, the ring has a strong Art Deco air. 

Scarlett Johansson kept it classic on the Oscars 2020 red carpet in diamond earrings – a collaboration between LA-based designer Anita Ko and Forevermark.