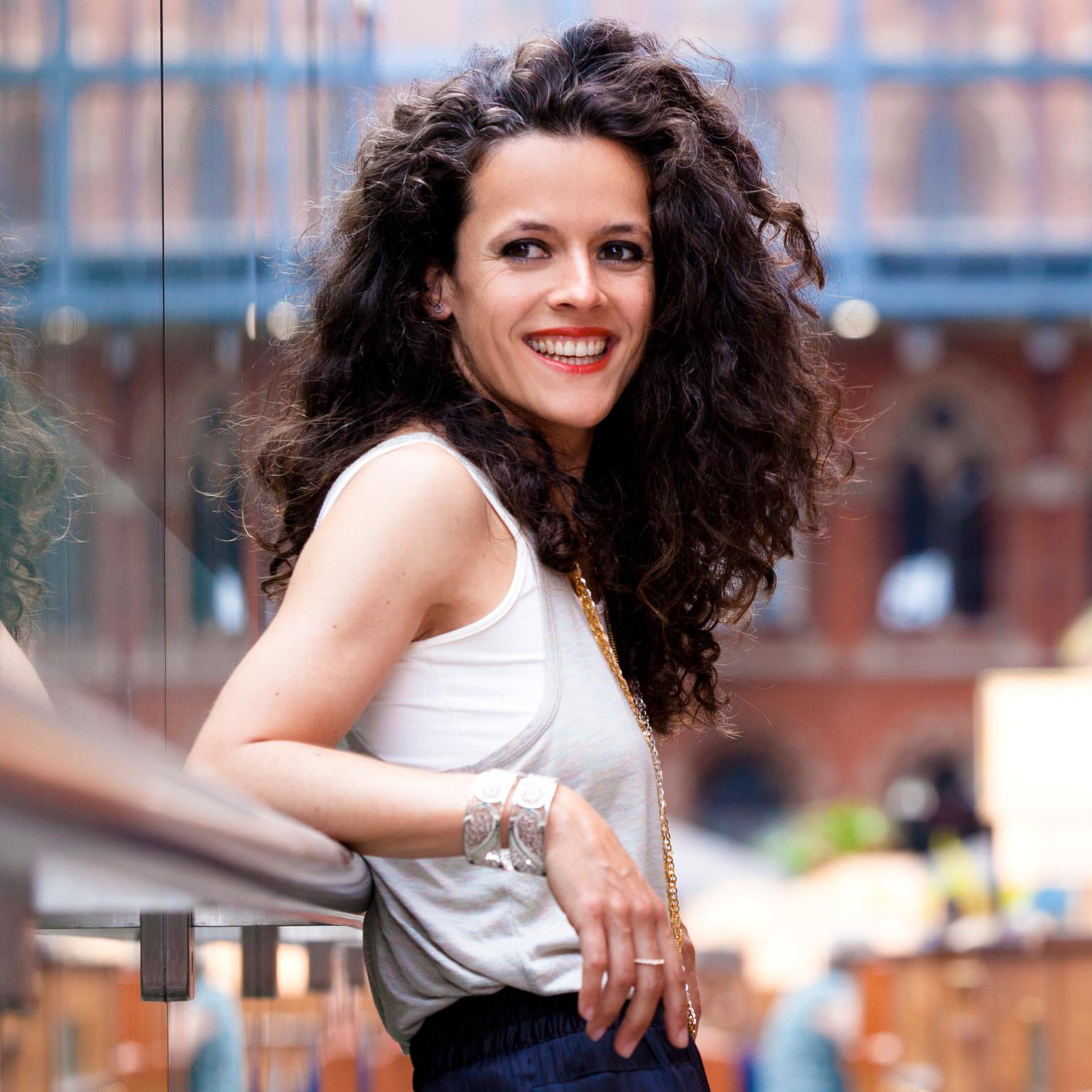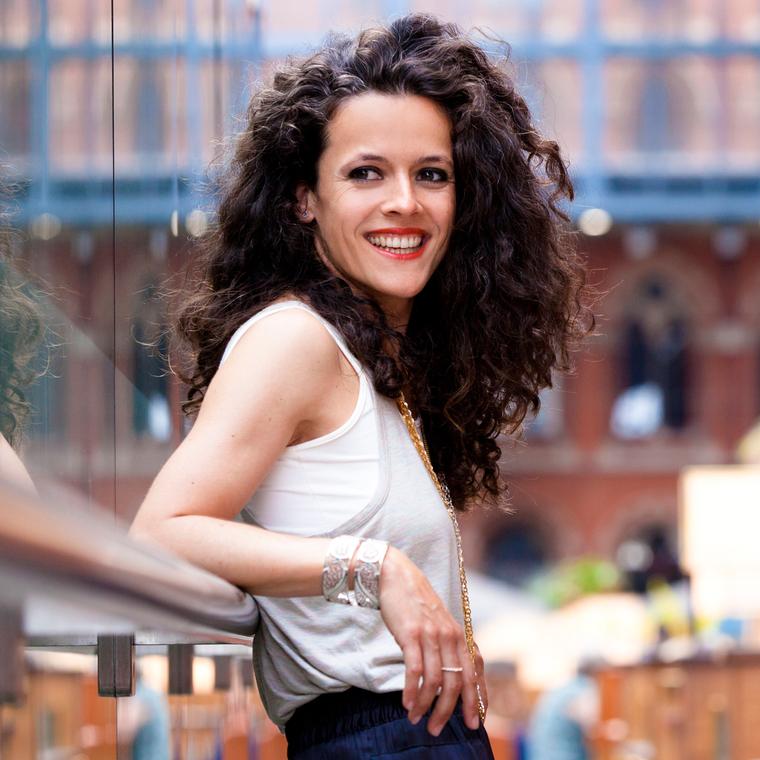 London-based ethical jeweller Arabel Lebrusan is midway through a trip of a lifetime - a seven-month adventure taking in the exotic islands of French Polynesia and backpacking through Central America with her partner Philippe and son Joachim. But that didn't stop her taking time out from her travels to answer my questions about a subject she is 100% committed to: ethical jewellery and, more specifically, engagement rings.
Arabel's trip has two purposes – to give her son Jojo an important life experience before he starts school and to source new sustainable materials for her jewels. "While in Huahine, French Polynesia, I was grateful to discover Huahine Nui Pearls, a farm that grows pearls in a sustainable way that minimises the impact on the fragile marine environment," she says. "Not all Tahitian pearls are sustainably farmed. If there is a high density of oysters and in a small area, parasites and sickness can develop quickly. Because of this, I haven't designed much pearl jewellery before."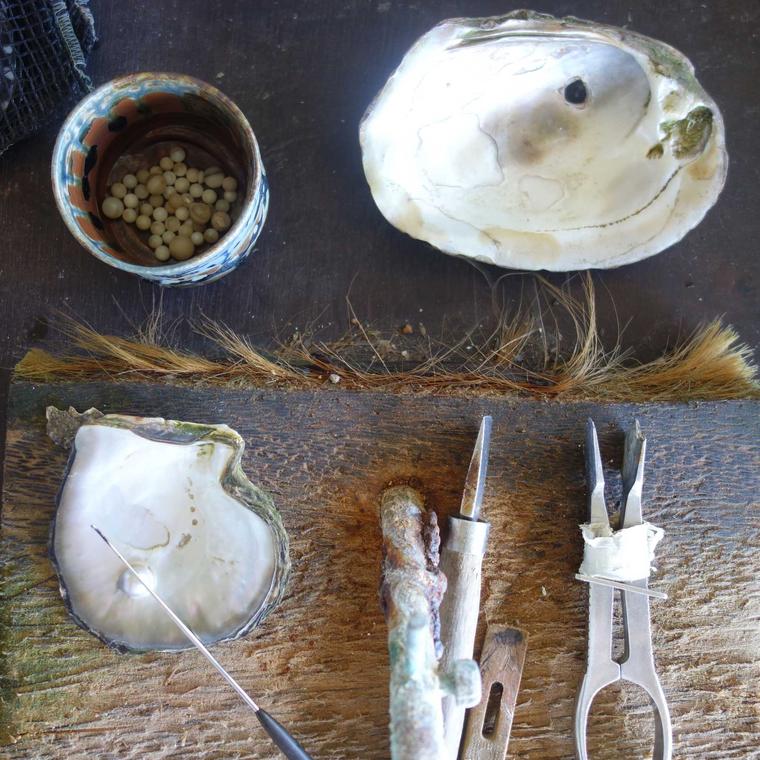 Next stop was La Llanada in the south of Colombia, home to five certified Fairmined gold mines. Not long ago, Arabel registered for the Fairmined scheme, which is less well known in the UK but popular in the US. As a licensee, she can finally use eco gold (gold extracted from the earth using no chemicals) – a lifelong dream. "I have been obsessed with ethical jewellery for more than 10 years, and to finally get to know the people that are making it a reality is a privilege," says Arabel. "This region of Colombia has been producing ecological gold for almost 50 years – I had no idea. It is so embedded in their culture, they don't want to hear a word about cyanide or mercury. The gold is mined by panning with water, using gravity as their ally."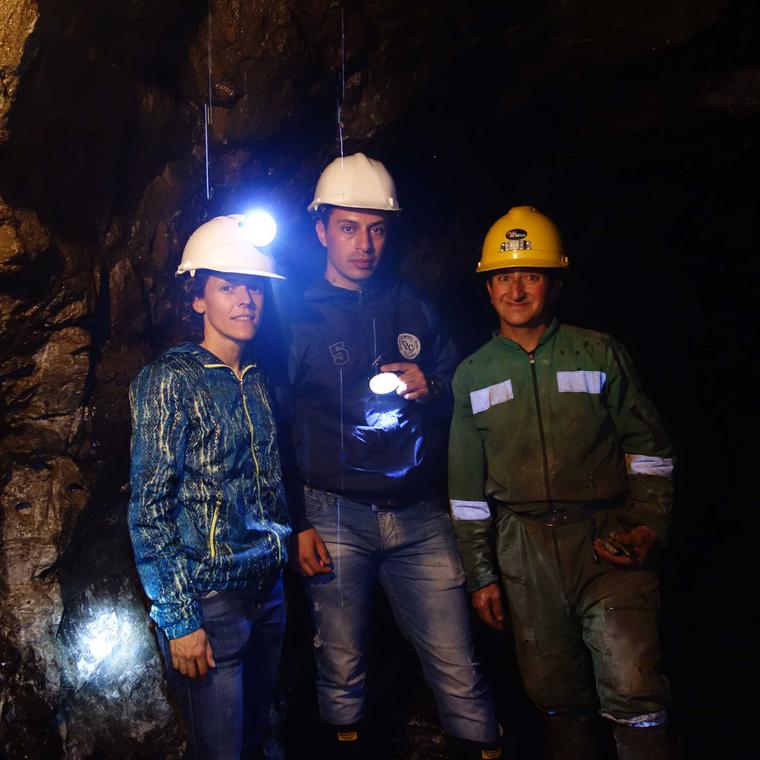 In a recent study of 20,000 consumers by Unilver, more than a third of shoppers are buying more sustainable and environmentally friendly products. But how does this translate to the jewellery market? How much are ethics on the agenda, and how are customers navigating the ethical jewellery market, particularly when it comes to shopping for something as important as an engagement ring – a jewel that will be worn day in, day out, for decades.    
We spoke to Arabel when she was in French Polynesia to find out when ethics became so important to her as a jewellery designer. How did she translate her passion into a thriving fine jewellery business with a devoted clientele of like-minded women and what are her top tips when looking to buy an ethical engagement ring?
TJE: At what point in your career did ethics become so important to you?
AL: In my late 20s I worked as a junior fashion jewellery designer and started travelling to the Far East regularly. I learnt so much during those travels and that period helped me become the designer I am today. But it also showed me the ugly world of mass production and the abuse of natural resources. It made me think "this is not sustainable - I have to find another way".  A Masters at Central St. Martins in London followed and, ever since, I have been pushing for ethical jewellery to become a reality, first by setting up Leblas, the first ethical jewellery boutique on Sloane Street, and today under my own brand, Arabel Lebrusan.
Back in 2005, there was no beautiful ethical jewellery on the market. While doing the research for my Masters on the subject, I was told bluntly by a diamond dealer in London: "When you work in this trade you sell your soul to the devil." But I don't believe it has to be that way. Like many, I believe that we can use Earth's beautiful materials without harming our blue planet by asking questions, simplifying supply chains and sharing knowledge.
TJE: You were one of the first jewellers to use Fairtrade gold in your designs. Can you sense a shift in the mind-set of customers when it comes to the ethics of jewellery?
AL: Definitely. When customers come to us, they have already done quite a lot of research into the subject and are asking much more specific questions, such as where does the gold come from? Where is the ring made? Why are Canadian diamonds more ethical? When I started out, I usually had to explain what ethical jewellery was and how we were achieving it. Now there is much less explaining to do - customers already understand what ethical jewellery means.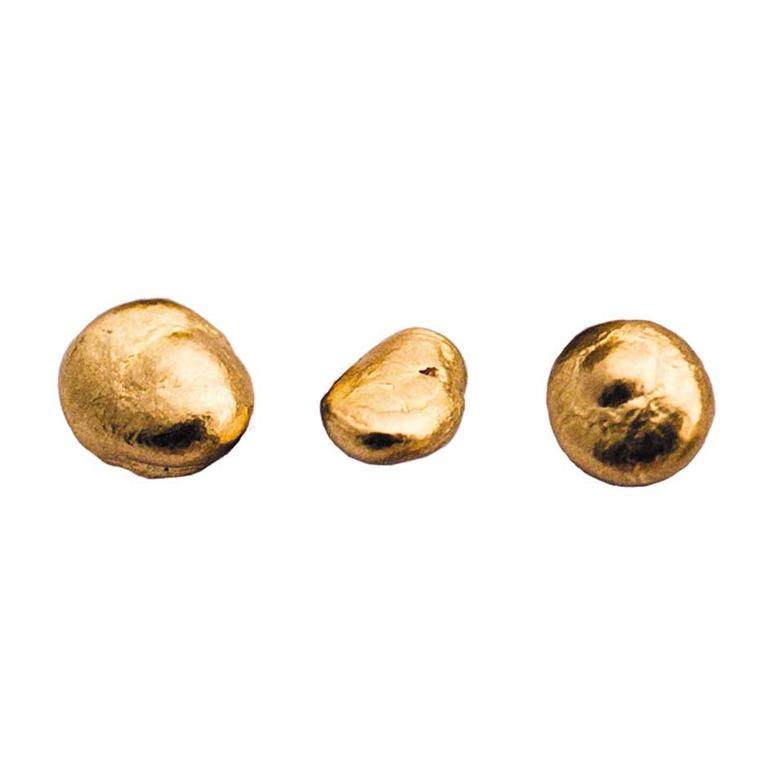 Fairtrade is also a very recognisable brand, and using Fairtrade-certified gold in my designs helps the customer realise what we mean by "ethical". Unfortunately, the term "ethical" is becoming widespread and in some cases misused, so it is very important for us to explain clearly what we mean by it. Nowadays, customers don't want to compromise on design and craftsmanship just because they are buying ethical jewellery.
TJE: What are the questions you are asked most frequently by those looking for an engagement ring?
AL: It depends. Most engagement rings are bought by men. Some of them have a specific budget in mind and their questions relate to the quality of the diamond and what is the biggest carat size they can buy for their budget. Others want higher-quality diamonds. They might be looking for colourless and higher-clarity stones, so I specifically look for a diamond that fits their requirements. The good thing about being a small company is that we can adapt to customers' requests very easily and find exactly what they are looking for.
Another recurring question is sizing. Half of our customers don't know their future fiancée's ring size or they are guessing. This is the main reason I always include a free resize service with all engagement ring sales.
TJE: What are the key questions customers should be asking jewellers when shopping for an ethical engagement ring?
AL: The obvious questions are regarding traceability. Is this ethical gold and, if so, how can you prove it? Where does the diamond or gemstone come from and how can you prove it? And sustainability - who made my ring? If a jeweller can answer at least two of those questions, you are on the right path. If they can answer all three questions and provide certificates, you have a winner.
At the moment there are three ethical choices for metals: 100% recycled, Fairtrade and Fairmined. Fairtrade and Fairmined have a certificate system in place, and your ring will have a little stamp to prove it. 100% recycled doesn't have a certificate system so you will be relying on the jeweller's word. My best advice in this case is to ask lots of questions; if they aren't being truthful they probably won't be able to answer them.
There isn't a certificate system in place yet for gemstones so knowing the origin of a gemstone is your best option to make an informed decision about how "ethical" it is. Countries with more sustainable mining practices, like Canada, will give a better reassurance than others without it.
"Who made my ring?" is a very simple question that many jewellers won't be able to answer. With most jewellery produced in Asia these days we really have no idea where or by whom exactly commercial jewellery is being made. And if we don't know where, we cannot make an informed decision about how sustainable the manufacturing process was. You have a better chance of this question being answered at small independent jewellers, independent jewellery designers and designer-makers. I can answer all three questions and provide certificates!
TJE: You also use recycled platinum in your engagement rings. Why is Fairtrade platinum not yet available?
AL: We use recycled platinum because the Fairtrade Standard does cover platinum mining but there is not much of this metal available. However, platinum is found as a by-product when mining for gold. Our trusted UK suppliers don't have a continuous supply of Fairtrade platinum as very little is produced in the certified mines, but hopefully this will change in the near future and we look forward to being able to offer it to our customers.
TJE: Which coloured gemstones work for an ethical engagement ring and which should be avoided?
AL: Sapphires work fantastically for engagement rings. They are strong and durable and there are so many colours to choose from. There are the obvious blue sapphires and pink sapphires (named ruby when it is pure red), but there are lots of other hues that are to die for. Light blue sapphires sell very well for us, and pink sapphires are popular as they look great when set on a rose gold band with little white diamonds.
The ones to avoid are the soft gemstones like the quartzes – amethyst, rose quartz etc. – because they are easily scratched. And emeralds as they don't survive knocks and daily wear.
If you want alternative colours, I'm growing very fond of beryl with its smoky tones. It is a harder stone than quartz and is better suited to daily wear. And to top it off, it's beautiful.
TJE: How can a customer ensure the diamond or coloured gemstone in her ring is ethical?
AL: You should always check the documentation you received when you bought the ring. If you didn't get anything, you just don't know. You could always go back and ask the jeweller the right questions (as explained before) although you might get a little heartbroken if they can't answer them. My advice would be to start on the ethical path from the beginning to avoid any disappointment.
TJE: Is there a resource where brides-to-be can browse designers creating ethical engagement rings? 
AL: The best resource to find ethical jewellers currently is the Fairtrade gold official website. It is not specifically for engagement rings but it is the best compilation of ethical jewellery designers. But now that you say it, maybe this is something to do in the near future!
TJE: Name the pioneers of the ethical jewellery movement you most admire
AL: First and foremost, the Cooperative Oro Verde in Colombia for being the first visionary and first organisation that mined without the use of cyanide. It showed the world what a small-scale mining operation could excel at (up until that moment small-scale mining had a very bad reputation).
I was lucky enough to personally meet Catalina Cook, co-founder of the Oro Verde Initiative, back in 2006 while doing my research at Central St. Martins. She explained what they were doing in The Choco region in Colombia, and taught me how small-scale mining could be the way forward for ethical gold. She also helped me source some Oro Verde gold to make my degree jewellery when it was not yet available in the UK. But most importantly she was right - as the Fairtrade Foundation and the Alliance for Responsible Mining shows, it was possible to scale up the process and implement it in other countries.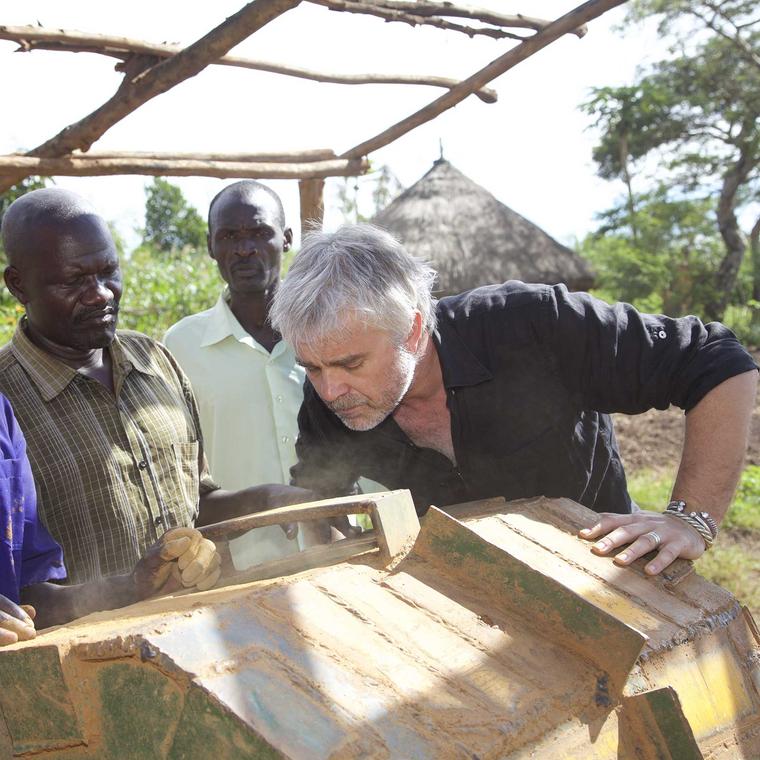 My other favourite pioneer, and the most controversial, is Greg Valerio MBE, for consistently pushing the boundaries and not taking no for an answer. We first met just after my degree show in 2007 and, having Catalina Cook in common, we couldn't stop talking about this amazing new ethical gold, which he was also using. The rest is history as he went on and pushed everywhere and everyone to make ethical gold into what it is today. I am so grateful of his achievements, which have allowed me to concentrate on what I do best: designing and making beautiful ethical jewellery.
Watch Lebrusan's TED talk for to find out more sustainability and traceability in the jewellery industry.
Greg Valerio has worked tirelessly to improve the lives of some of the poorest people involved in the dangerous, back-breaking and ill-paid world of artisanal mining for precious metals.

Bespoke Arabel Lebrusan ethical engagement ring in Fairtrade gold, set with pearls and a Canadian diamond.

Arabel Lebrusan recently visited a Fairmined gold mine in La Llanada, in the south of Colombia. Not long ago she registered for the Fairmined scheme.

Inspecting the pearls at Huahine pearl farm in French Polynesia, a farm that grows pearls in a sustainable way that minimises the impact on the fragile marine environment.

Fairtrade gold was launched in 2011 to help millions of poor and exploited small-scale miners get a fair price for their gold and encourage eco-friendly ways to extract the precious metal.

We spoke to Arabel Lebrusan, one of Britain's greenest jewellery designers, about a subject she is 100% committed to: ethical jewellery.