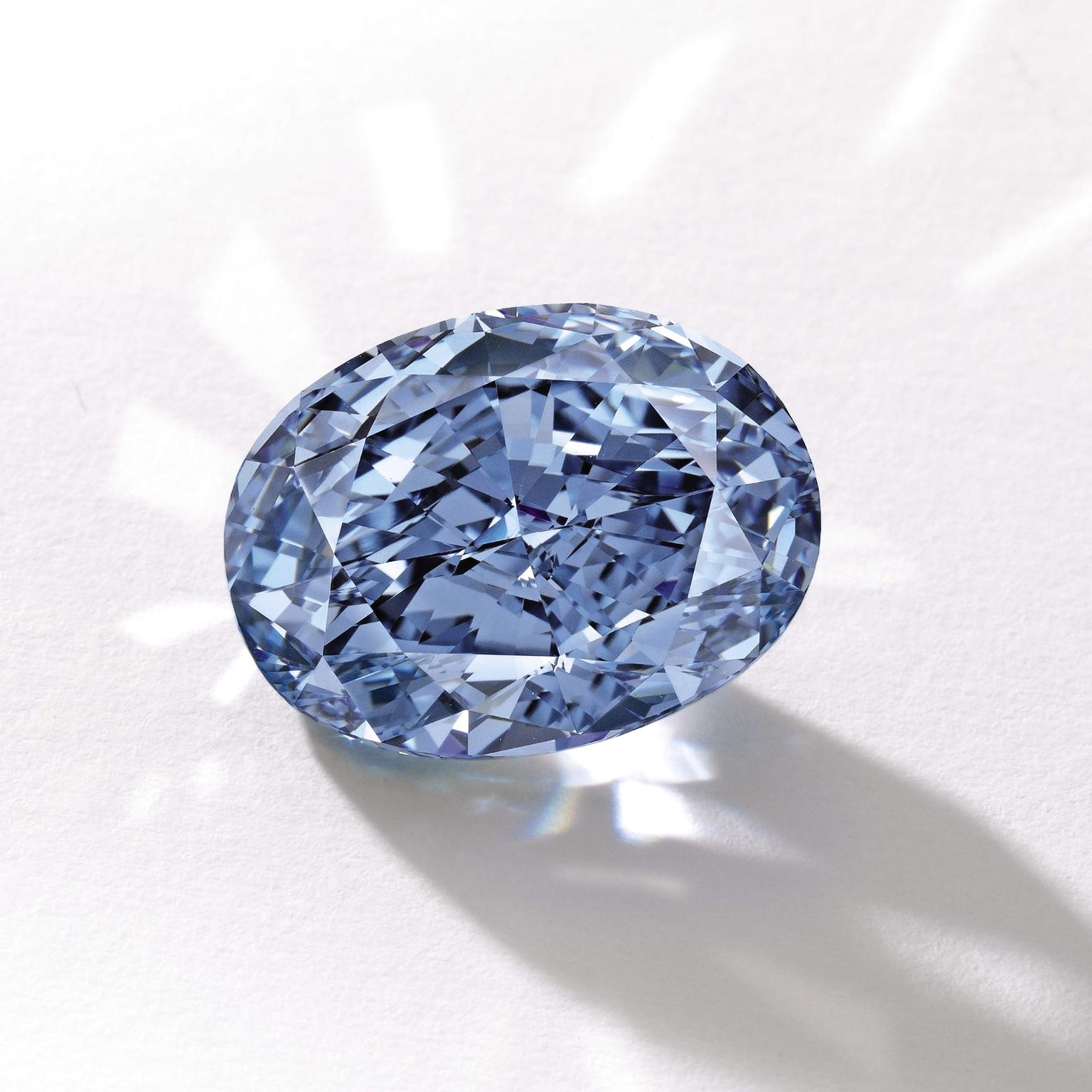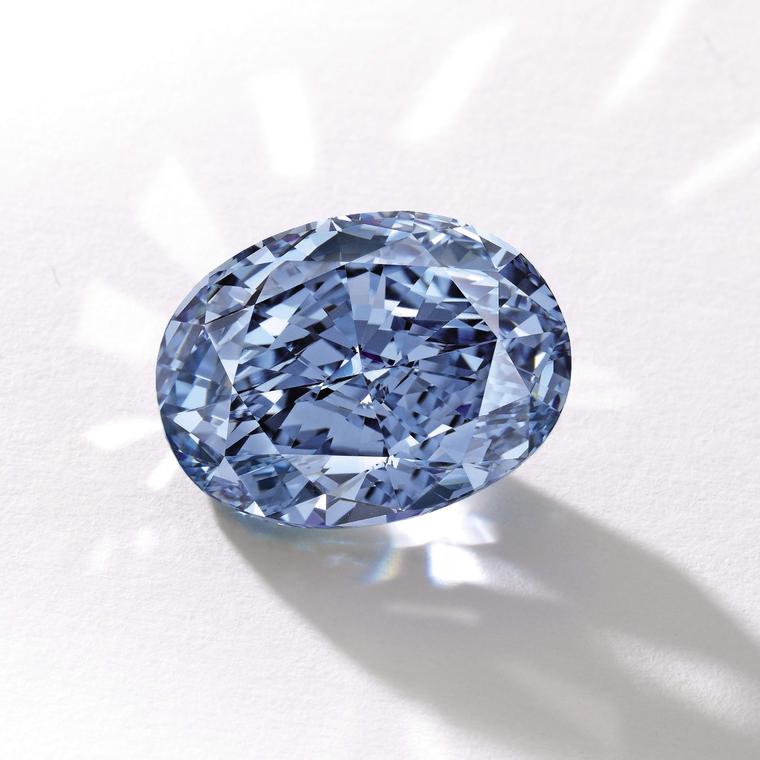 Making a highly anticipated appearance in London is a record-breaking 10.10ct blue diamond, which is due to lead next month's Sotheby's Hong Kong jewellery auction.
Named the De Beers Millennium Jewel 4, the internally flawless gem is the largest oval Fancy Vivid blue diamond to ever appear at auction. It is expected to fetch US$30-35 million when it goes under the hammer at the Magnificent Jewels and Jadeite Spring Sale on 5 April.
The blue diamond, which is offered for sale by an Asian private collector, was one of 12 rare diamonds unveiled by De Beers in 2000 to mark the new millennium. Assembled over many decades, all the diamonds came from the Cullinan Mine in South Africa and were inscribed with a De Beers Millennium number. While all blue diamonds in the De Beers Millennium Jewels collection boast exceptional colour intensity, saturation and brilliance, number 4 is the only oval-cut stone. The collection, which also includes the 203.04ct white diamond dubbed the Millennium Star, was on display as part of the Millennium Exhibition held at London's Millennium Dome in 2000.
So far, only one other diamond from the collection has been offered on the open market - the De Beers Millennium Jewel 11, a 5.16ct internally flawless pear-shaped Fancy Vivid blue diamond, which was sold by Sotheby's Hong Kong for £4.12 million in 2010.
Blue diamonds are extremely rare, making up less that 0.1 per cent of all diamonds mined at the Cullinan. There are only around a dozen Fancy Vivid blue diamonds over 10 carats in the world, making them true miracles of nature.
The sale comes only five months after the 12.03ct Blue Moon of Josephine went under the hammer for $48.46m at Sotheby's Geneva, becoming the most expensive diamond or gemstone to ever be sold at auction.
Quek Chin Yeow, Sotheby's Deputy Chairman for Asia, said: "The market for coloured diamonds has gone from strength to strength and, this spring, we are thrilled to present the De Beers Millennium Jewel 4, the largest oval Fancy Vivid blue diamond ever to appear at auction. Fifteen years ago, I had the opportunity of seeing this magnificent stone for the first time and it is an absolute delight now to have it in one's hand, to admire it again, and to offer it for auction in Asia. This beautiful stone, combining nature's rare beauty, superlative colour, unusual shape and illustrious provenance, offers yet another wonderful collection opportunity for connoisseurs worldwide."
Read more on the sale of the De Beers blue diamond