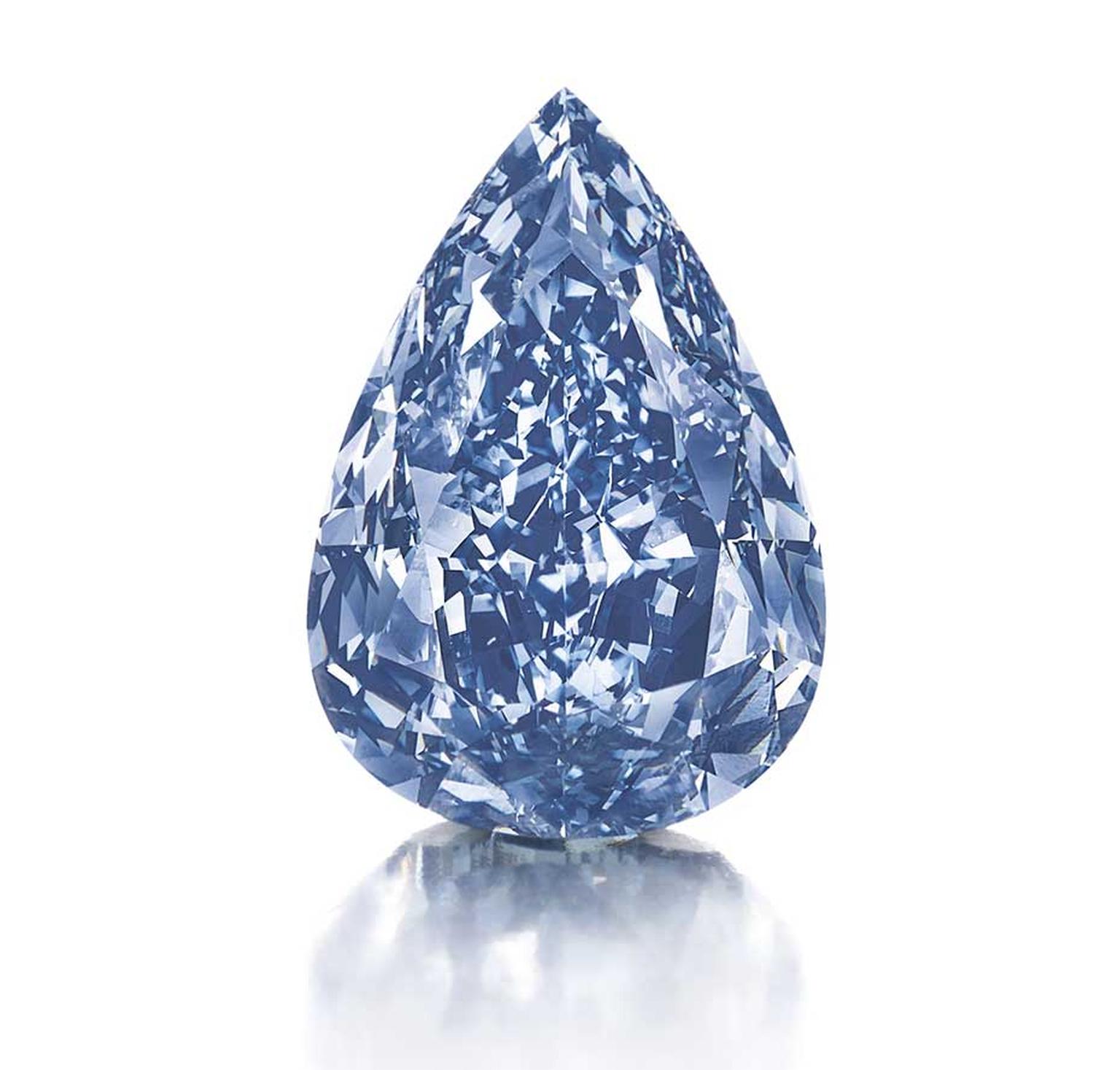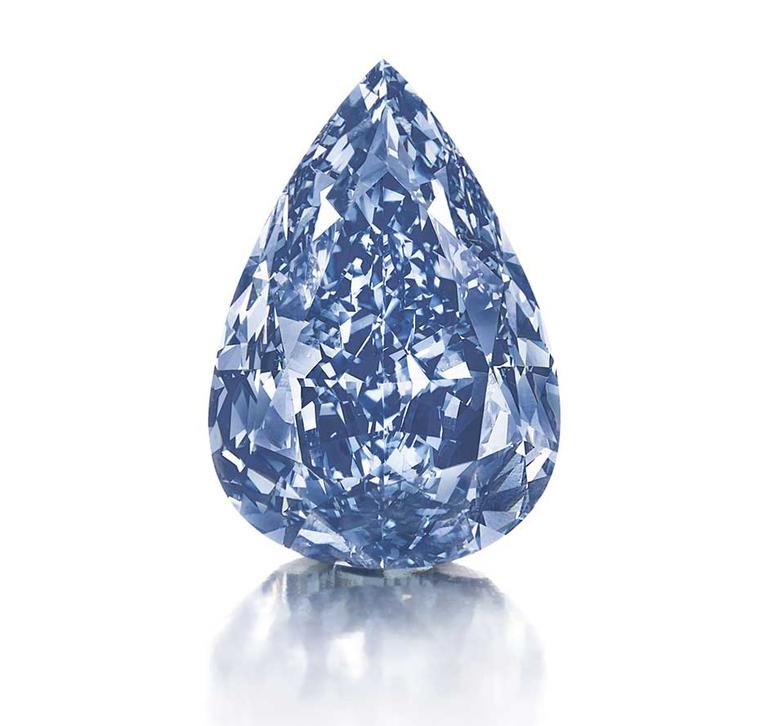 As the proud owner of the world's largest Flawless Fancy Vivid blue diamond, Harry Winston is offering the public a rare sight of this amazing stone. On display in the Harry Winston salon, located in Harrods' Watch and Fine Jewellery rooms, the stunning diamond makes a rare cameo appearance until 28 November.
Harry Winston bought the 13.22 carat blue diamond at Christie's auction in Geneva in May this year for a cool $24 million. Not just any blue diamond, "The Blue" - as it was known before the auction - is a prodigy in its class. According to David Warren, the international director of jewellery at Christie's, only five blue diamonds weighing over 10.00 carats have surfaced at auction in the last 35 years, "and those" he adds, "were between 10.00 and 11.00 carats. This is 13.22 carats and it's flawless; the others were not."
And it's not just its heavyweight status that has given this pear-shaped diamond its formidable reputation; it is also a Flawless Vivid Blue diamond with an intense electric blue colour that makes it all the more valuable.
Nayla Hayek, CEO of Harry Winston and scion of the late Nicholas Hayek of the Swatch Group emporium, decided to christen the diamond "The Winston Blue" after staving off competition from other bidders in the May auction: "When Christie's announced they were offering the largest flawless Fancy Vivid blue diamond the GIA had ever graded, I had to buy it. Today, I am proud to own the most beautiful blue diamond in the world: The Winston Blue."
Harry Winston, the man who founded the American jewellery firm, was passionate about big stones and came to own some of the world's best stones, including the famous Hope Diamond, which he very kindly donated to the Smithsonian Institution in 1958 after having enjoyed its azure glow for a decade.
Since the company was bought by the Swatch Group in 2013, Nayla Hayek's mission has been to rekindle the founder's passion for stones. In addition to the Winston Blue, the company also owns the whopping 101.73 carat Winston Legacy white diamond, bought last year for $26.7 million.
At this rate, Harry Winston is well on its way to perpetuating the King of Diamond's appetite for diamonds. Hurry to Harrods before it is returned to the safekeeping of a vault.