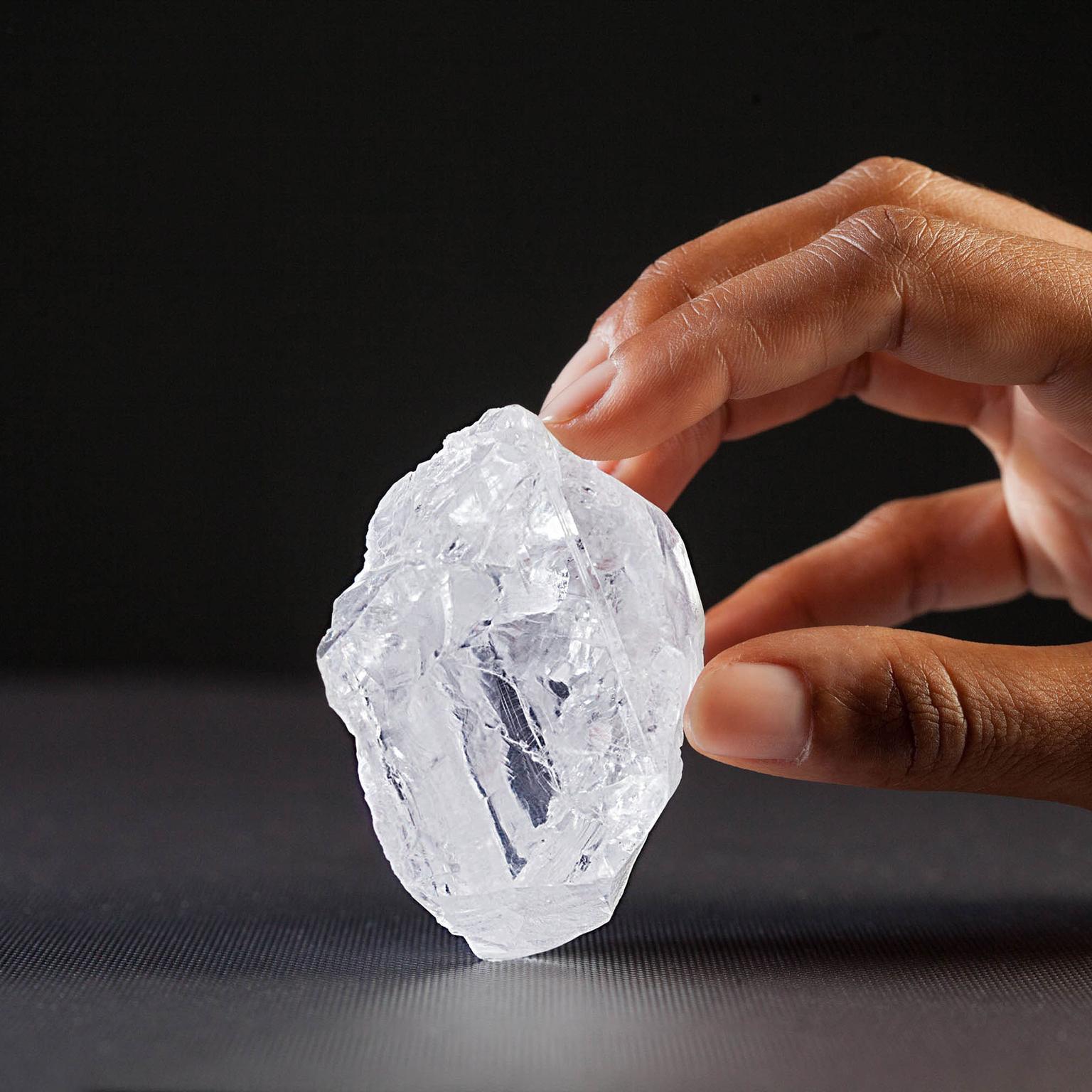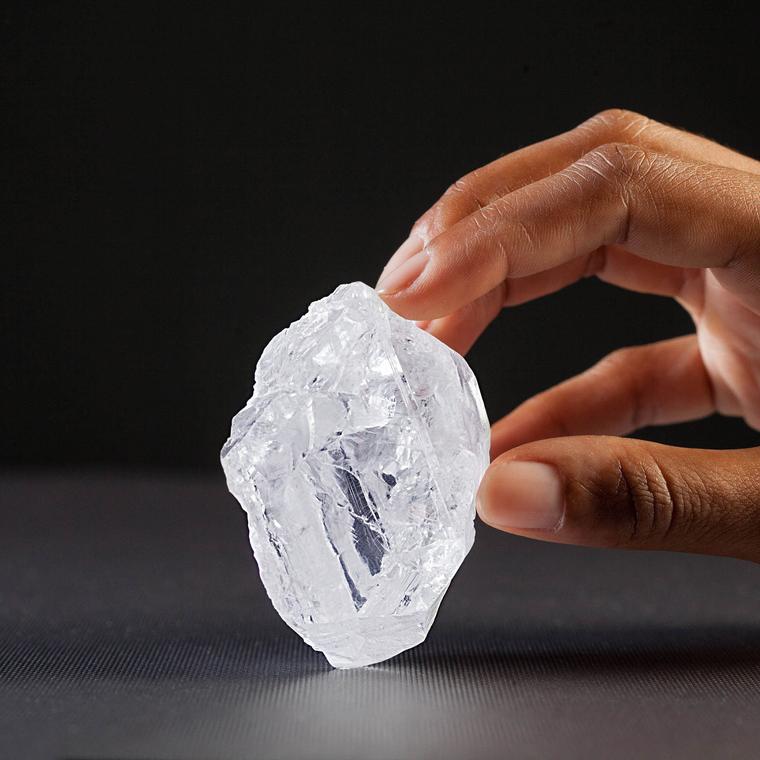 A tennis ball-sized rough diamond looks set to join the realm of record-breaking diamonds when it goes under the hammer this auction season.
Weighing an astonishing 1,109 carats, the Lesedi La Rona is the largest gem-quality rough diamond to be discovered in more than a century. Dubbed "the find of a lifetime", it is expected to fetch more than $70 million at a standalone sale at Sotheby's London on 29 June.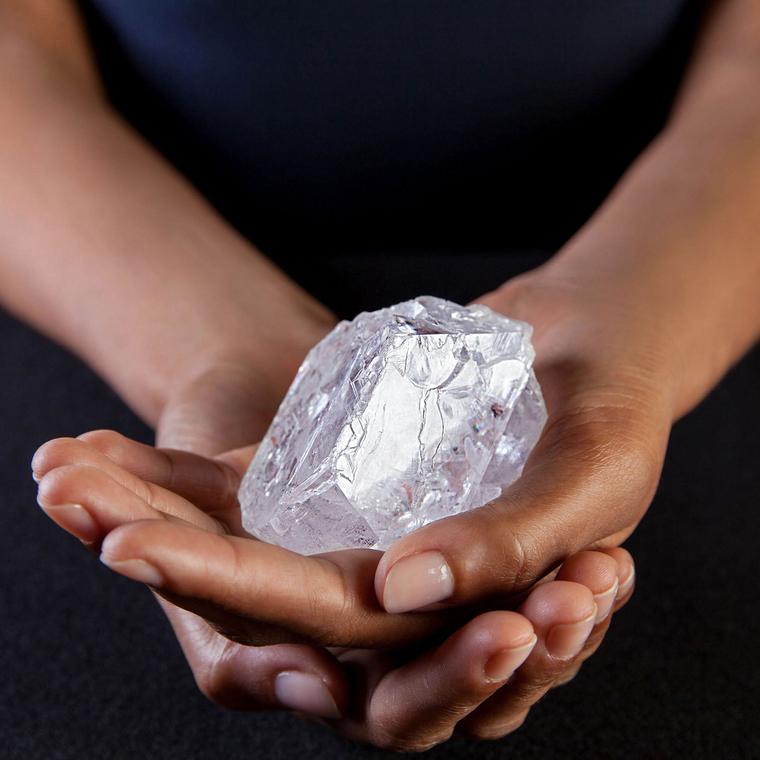 Experts believe that once it has been cut and polished, this gigantic gemstone could knock the 530.20ct Great Star of Africa off the top spot as the world's largest top-quality polished diamond. Despite constant diamond mining in many parts of the world, no other rough gemstone approaching its size has been discovered since the 3,016.75ct Cullinan Diamond was unearthed in 1905. This yielded the pear-shaped Great Star of Africa as well as another eight diamonds, all of which form part of the Crown Jewels housed in the Tower of London.
In addition to its extraordinary size, the Lesedi La Rona also boasts exceptional transparency and quality, with the resulting polished diamond likely to be D colour, which is the highest colour classification for white diamonds. According to a study by the Gemological Institute of America, the Lesedi La Rona's "top colour and transparency exemplify the 'limpid' appearance commonly associated with Type IIa diamonds - a rare and coveted subgroup that comprises less than 2% of all gem diamonds."
With a name that translates as "Our Light" in the Tswana language spoken in Botswana, Lesedi La Rona was uncovered by Canadian diamond mining company Lucara Diamond Corp. in November last year at its Karowe Mine in Botswana. David Bennett, Worldwide Chairman of Sotheby's Jewellery Division, said: "The Lesedi La Rona is simply outstanding and its discovery is the find of a lifetime. It is a huge honour for Sotheby's to have been entrusted with its sale. Every aspect of this auction is unprecedented. Not only is the rough superlative in size and quality, but no rough even remotely of this scale has ever been offered before at public auction."
The rough diamond will be on view at Sotheby's New York on 7 May and at Sotheby's London from 18-28 June. 
Second only in size to the Cullinan rough diamond of 3,106 carats that now forms part of the Crown Jewels, given its size of 1,109 carats and quality the Lesedi la Rona is of real historical significance and was bought by Graff Diamonds for $53 million. 

Weighing 1,109ct and with an estimate of in excess of $70 million, the Lesedi La Rona rough diamond failed to sell at Sotheby's London on 29 June.

The Lesedi la Rona had the potential to yield the largest top-quality diamond in existence, in the region of a 400ct flawless diamond.