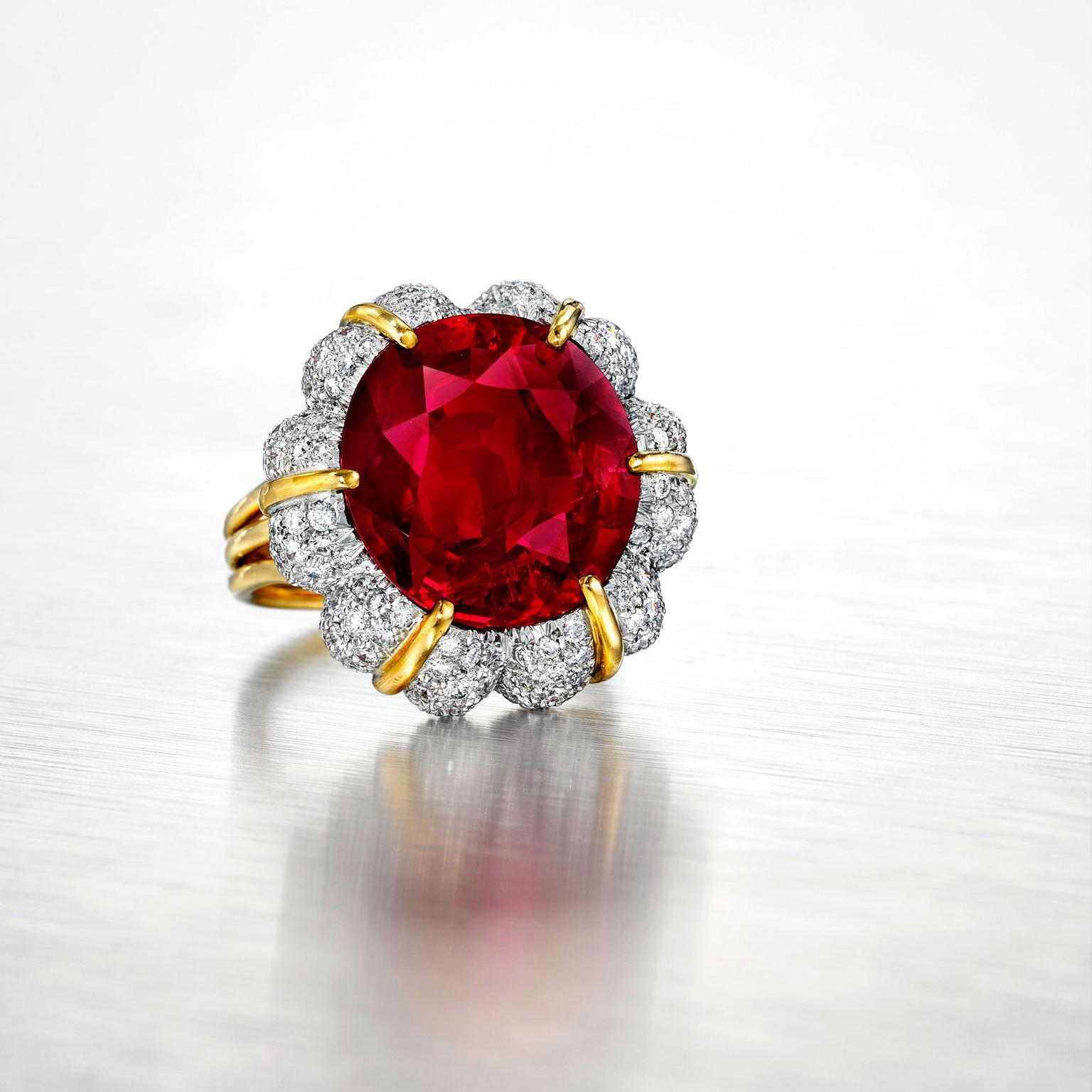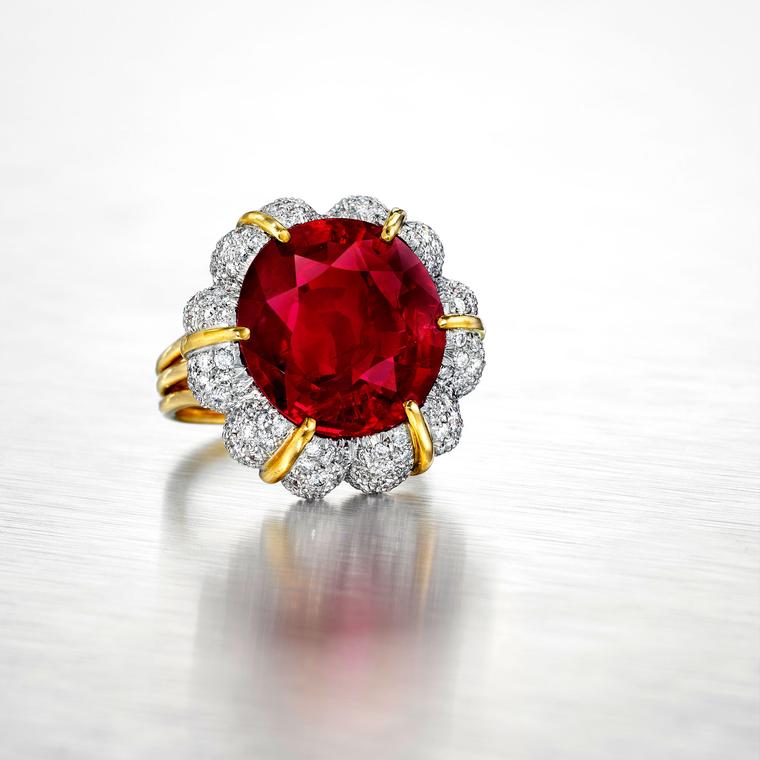 A 15.99ct Burmese ruby ring has become the most expensive colored gemstone to ever be sold at a US jewelry auction after fetching $14.16 million at Christie's New York.
Known as the Jubilee Ruby, the oval-cut gem is set into an 18k gold and platinum ring by Verdura, with a surround of circular-cut diamonds that accentuates its vivid pigeon's blood color.
High-quality unheated rubies weighing more than 15cts are extremely rare and the Jubilee Ruby was the most important gemstone of its caliber to be offered at auction in the US for more than 25 years. Given the interest surrounding the ruby in the lead-up, it comes as no surprise that the crimson gem achieved a selling price at the top end of its pre-sale estimate of $12-15 million, making it an outstanding auction season for Christie's jewelry.
The Sunrise Ruby, which sold for $30.3 million at Sotheby's Geneva last year, still holds the top spot for the world's most expensive ruby, while the Crimson Flame Ruby broke the record for the highest price per carat at Christie's Hong Kong in December 2015.
The Jubilee Ruby hails from the legendary Mogok Valley in Burma, which is renowned for yielding the most beautiful gems with a saturated color and natural fluorescence that makes the stones appear to be lit from within.
In total, the Magnificent Jewels Sale held at Christie's New York on Tuesday raised more than $57 million. While the 15.99ct ruby was the undoubted highlight, other top lots included a 10.07ct cushion-cut, purple-pink diamond ring that sold for $8.84 million, and a 40.43ct round brilliant-cut diamond that fetched a final price of $7.22 million.