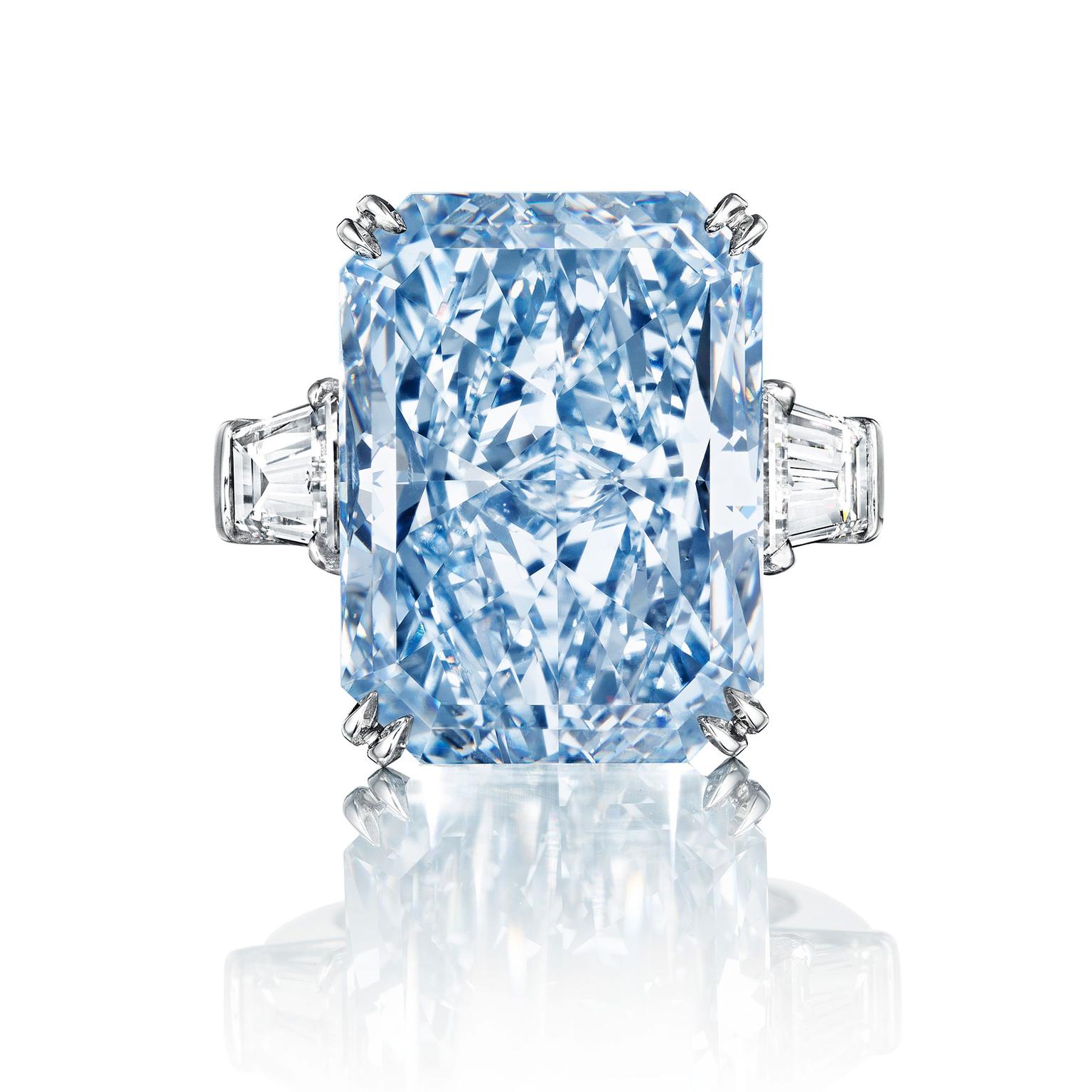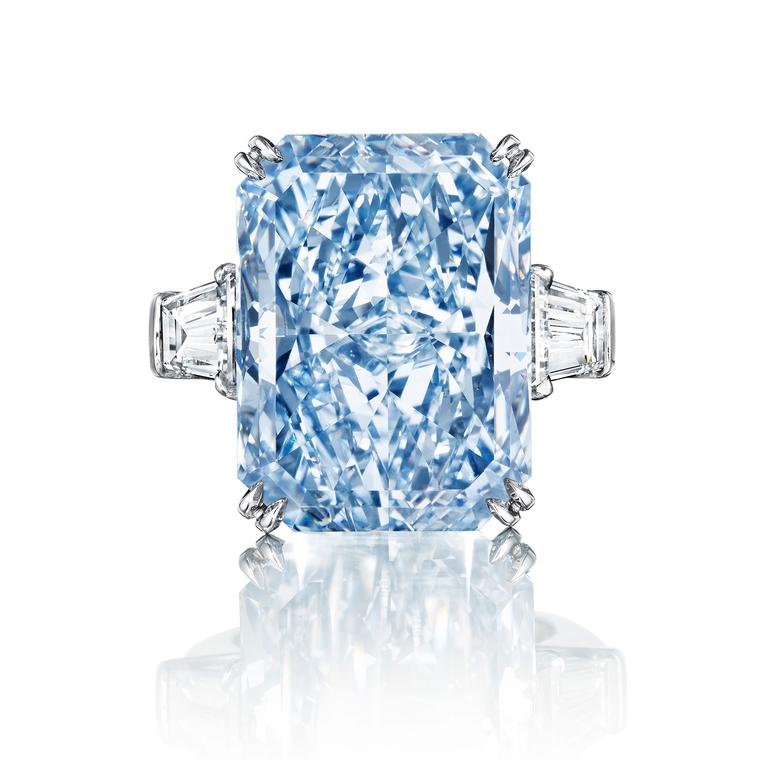 A 24.18ct blue diamond known as the Cullinan Dream will lead Christie's jewelry auction in New York on June 9.
The largest Fancy Intense blue diamond to ever be offered at auction, the Cullinan Dream is the largest of the four gems cut from the 122.52ct rough blue diamond discovered in 2014 at the Cullinan mine in South Africa.
The rectangular-cut diamond is set into a platinum ring inscribed with "Cullinan Dream" and flanked by two baguette-cut diamonds, totalling 2.36ct. The gem is also the latest in a string of blue diamonds vying for a place in the record books this auction season. With a pre-sale estimate of $23-29 million, which puts it on the list of the world's most expensive diamonds, the Cullinan Dream is unlikely to knock the Oppenheimer Blue off the top spot, which sold for $57.5 million at Christie's Geneva last week.
The Cullinan mine made history in 1905 when it yielded the largest polished white diamond in existence: the 530.20ct Cullinan I, which forms part of the British Crown Jewels. In recent years, the legendary mine has become a source for some of the most significant pink and blue diamonds to come to market.
Rahul Kadakia, Christie's International Head of Jewelry, said: "Selling the world record Oppenheimer Blue for $57.5 million during our Geneva Magnificent Jewels Sale was a great honor and we look forward to continuing this success with the Cullinan Dream - the largest Fancy Intense blue diamond to come to auction. The success of the Oppenheimer Blue speaks to the international demand and market value of these exemplary colored diamonds and, with the Cullinan Dream, Christie's is proud to present another opportunity for collectors to acquire a rare gem being offered for the first time at auction."
Overall, the Magnificent Jewels Sale at Christie's New York will comprise 260 lots, including Fancy colored and colorless diamonds, colored gemstones, natural pearls and signed jewelry by the likes of Bulgari, Cartier, Tiffany & Co, Graff, and Van Cleef & Arpels.