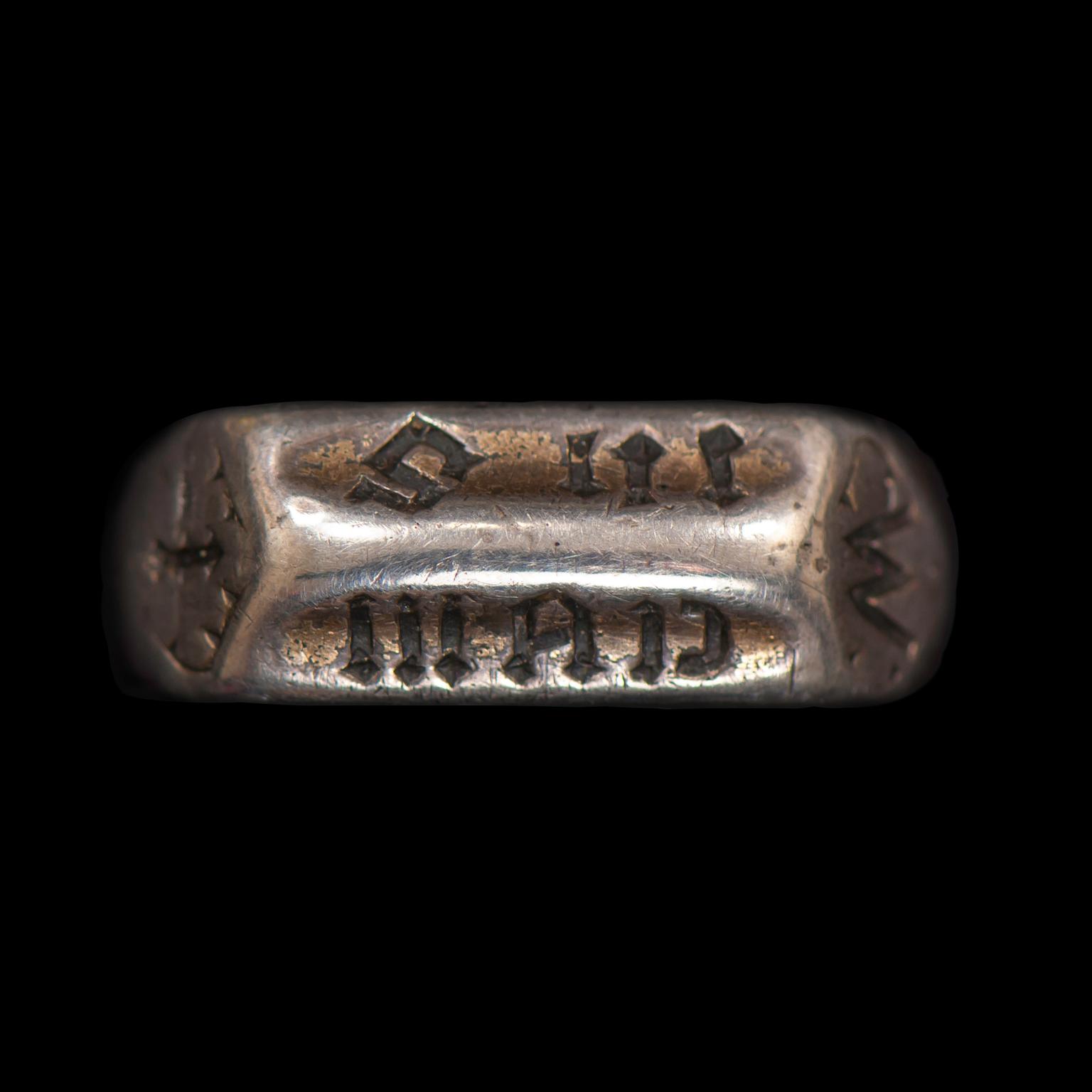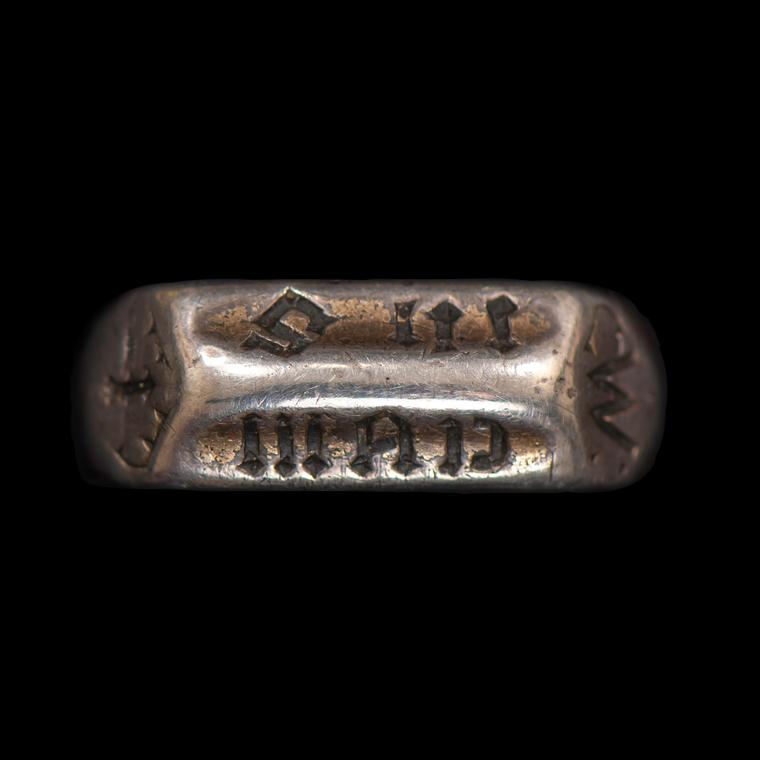 A 15th century antique ring that purportedly once belonged to Saint Joan of Arc has sold at auction for almost £300,000.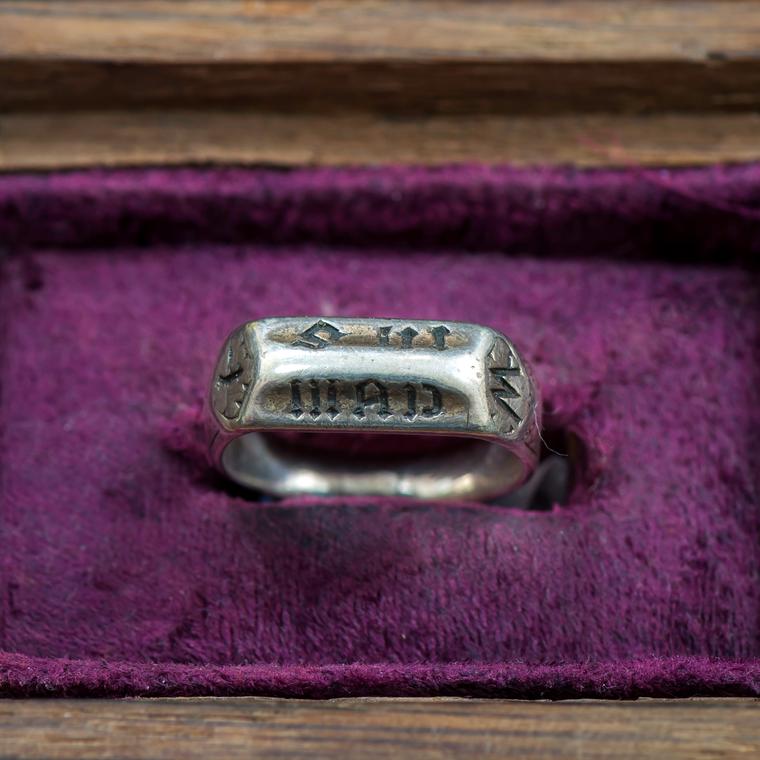 Last week, fierce bidding saw the final price soar to £297,600 - far outstripping the rather modest pre-sale estimate of  £10-14,000 - when TimeLine Auctions placed the ring on the block at Bloomsbury, London. Kept in an oak casket, it was accompanied by documentation that included BBC features, newspaper articles, research notes and exhibition catalogues.
The silver-gilt iconographic ring has been showcased to the public on several occasions, both in England and France, as part of museum exhibitions dedicated to the French national icon. It is believed that the ring was given to Joan by her parents and its connection to the catholic saint has been documented for more than a century, including an appearance in the catalogue printed by F. A. Harman Oates in 1917. Unusually for this type of ring, the faceted bezel is inscribed with the letters "I M", which stand for Jesus Maria, rather than images of saints. The documentation also comments on the "curiously square" shape of the ring, which was put up for sale by Robert Hasson whose father was Charles de Gaulle's doctor in World War II.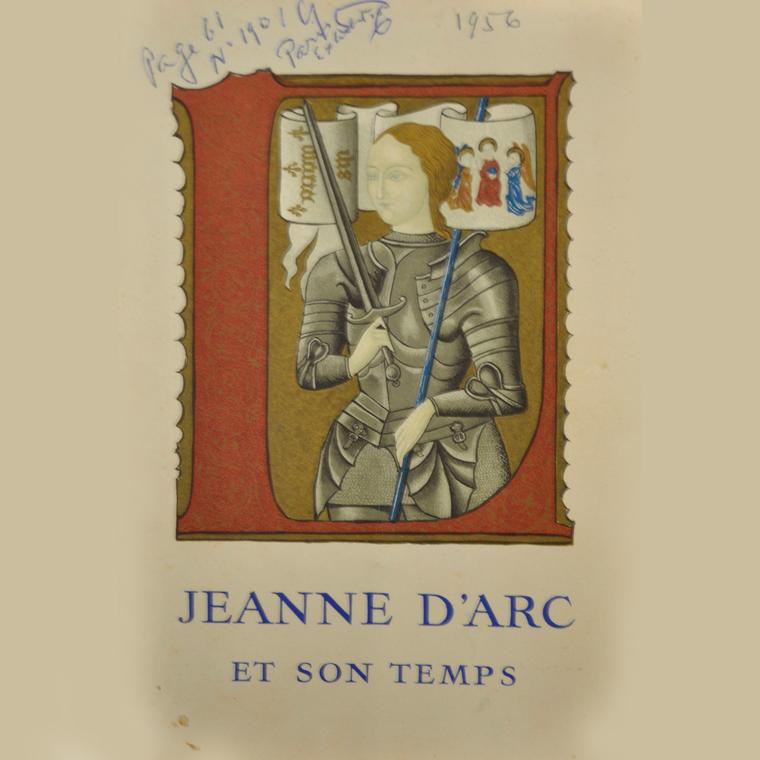 Before her execution in 1431 for crimes against the English, 19-year-old Joan is reported to have given the ring to her interrogator Cardinal Beaufort. He, in turn, bequeathed it to his nephew Henry VI who is said to have left it at Bolton Hall, Lancashire, where he was hiding during the Wars of the Roses.
Born in 1412, the young Joan is said to have received visions of saints telling her to support Charles VII in his efforts to reclaim France from English domination in the Hundred Years' War. She was nicknamed "The Maid of Orléans" after her intervention helped secure a series of victories for France but, in 1430, she was captured and handed over to the English who burned her at the stake.
A quarter of a century later, an inquiry approved by Pope Callixtus III threw out the charges against Joan and declared her a martyr. In 1803, Napoleon Bonaparte made Joan of Arc a French national symbol and just over a century later she was beatified in Rome. In 1920, nearly 500 years after her death, Joan was canonised by Pope Benedict XV who, during a ceremony packed with French pilgrims, called her "a most brilliantly shining light of the Church Triumphant".
Is the ring authentic? Our contributor Paula Weideger is not convinced: one ring to fool them all.
A 360-degree view of the Joan of Arc antique ring, showing the sides, top and underneath.

The Joan of Arc ring, which was kept in an oak casket, achieved almost £300,000 at auction in London.

Joan of Arc is said to have received visions of saints telling her to help in the reclaiming of France from English domination.

The antique ring owned by Joan of Arc was accompanied by correspondence, sent over time, regarding the ring.

The Joan of Arc antique ring is shown in this list of Augustus John's collection.

Over the years, the antique ring once worn by Joan of Arc is said to have been owned by the people shown in this list.

Letter from the BBC regarding the possible inclusion of the Joan of Arc ring in future programming.

The faceted bezel of the antique ring worn by Joan of Arc is inscribed with the letters "I M", which stand for Jesus Maria.