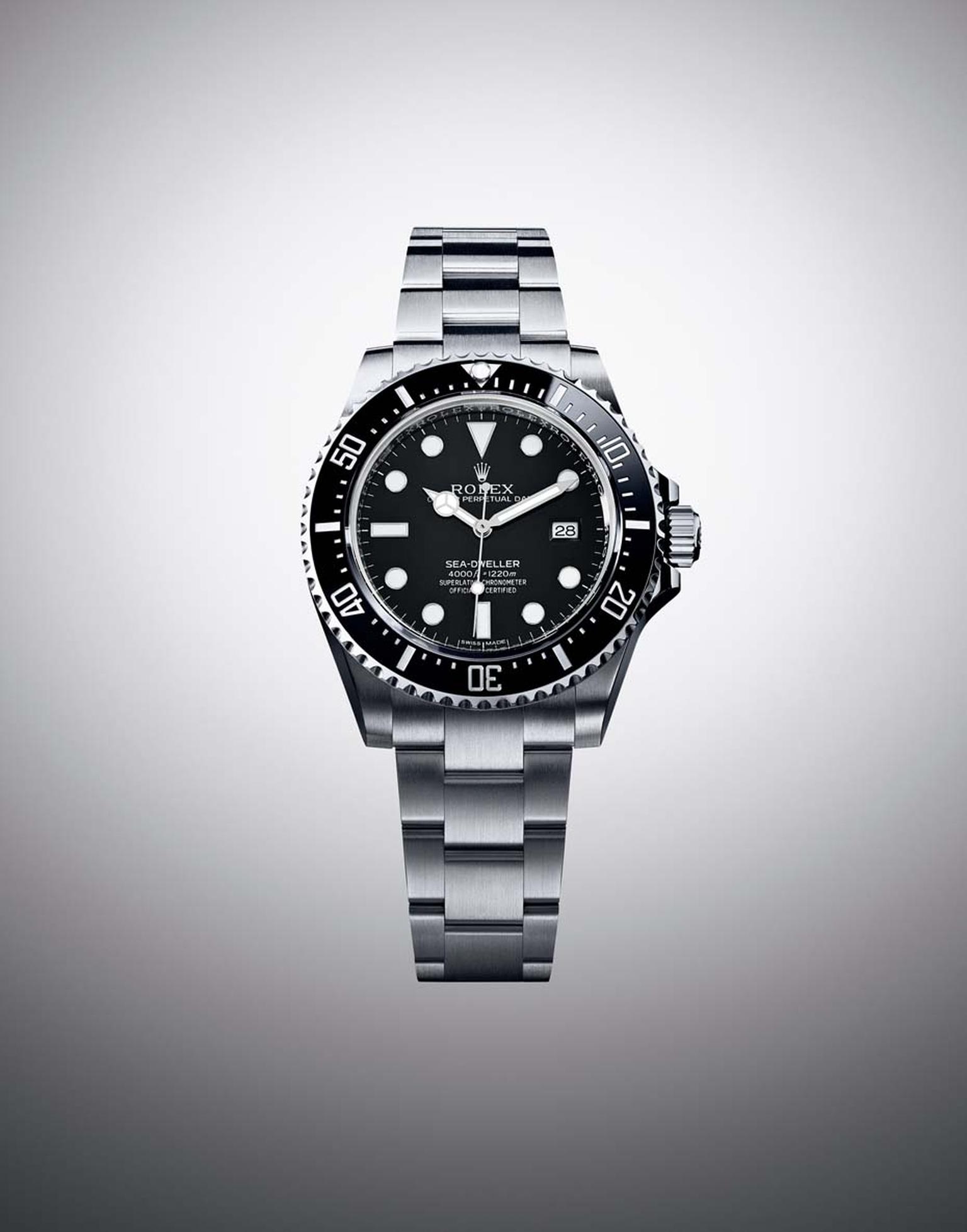 By Rebecca Doulton in Madrid
First encounters with the Lilliputian world that makes watches tick is for many mortals like venturing into an alien galaxy where the locals speak a different language. There were some things that I thought I knew, however, and I was pretty sure that there was no difference between a chronometer watch and a chronograph watch - they were just interchangeable words for a watch with some buttons on the case used to measure elapsed time.
In fact, a chronometer is not a chronograph, and since it is a fairly common misunderstanding, it is worth distinguishing the basic functions of the chronometer. In a nutshell, a chronometer is essentially a very accurate mechanical watch, capable of displaying hours, minutes and seconds with a movement that has been tested by independent third party laboratories, like the official Swiss Chronometer Testing Institute (COSC).
Since only 1.7 million official COSC certificates were issued in 2012 - which represents roughly 3% of Swiss watch production - the seal is highly esteemed. Rolex, Omega and Breitling are in the top three positions as certified chronometer producers. With various chronometers in its collection, including the classic Rolex Oyster Perpetual watch and Rolex Oyster Perpetual Sea-Dweller, the revered Swiss brand accounted for almost 800,000 of those certificates in 2012 and is clearly the leader of the pack, for the moment. Tissot has recently started to obtain COSC certificates for its chronometer watches, and with its colossal production facilities, could start to dislodge some of the top brands.
Read more about Rolex watches here
The chronometer was originally devised for maritime purposes and perfected by John Harrison, who solved the longitude problem with his marine chronometers. It might not seem like a big deal, but creating a clock in the 1700s capable of maintaining accurate time in a vessel - constantly pitching and rolling and exposed to changing temperatures and humidity - was no easy task. Accuracy was of the essence for the simple reason that for every 15 degrees that a ship travels eastward, the local time moves one hour ahead; moving west 15 degrees, the time moves back an hour. If sailors could establish the accurate time of Greenwich (GMT) on board, they could measure local time by observing the Sun and calculate the difference to see how far they had moved east or west.
Four centuries down the road and marine chronometers have been replaced by sophisticated atomic clocks and GPS tracking systems. Although a quartz watch will always be more accurate than a mechanical movement, the beauty of possessing a mechanical soul capable of translating kinetic energy into power to tell the time is fascinating. The downside is that mechanical watches succumb to gravity and friction, so having a COSC seal of chronometry adds to the satisfaction of possessing the most accurate chronometer possible.
The COSC seal of approval certifies the precision of chronometer movements manufactured exclusively in Switzerland and tests each uncased watch for 15 days in five positions at three different temperatures maintaining a daily error rate of -4/+6 seconds. The watch either passes or fails and, if successful, features an engraved number on its movement and a certification number.
There are, of course, other certificates for excellence, like the Fleurier Qualité Foundation used by Chopard, Parmigiani and Bovet, which in addition to securing a COSC certification for its chronometers vouches for the aesthetic finishes of the watch. Others, like Patek Philippe, up the ante further still, demanding accuracy rates of within -3 to +2 seconds per day for some of its watches in order to be granted its very own Patek Philippe Seal. But that is I guess the prerogative of being at the apex of the watch ladder.
Chronometer watches come in all shapes and sizes, from sporty-looking divers' watches to high jewellery dazzlers. But now for the twist: only a certified chronometer watch can be called a chronometer, but can a chronograph watch also be a chronometer? The answer will be in our next instalment on chronographs.
The heart of the Rolex Pearlmaster watch beats to a Rolex calibre 2236, a mechanical self-winding movement officially certified as a Swiss chronometer by COSC.

Launched in 1952 as a wrist instrument for pilots, the Breitling Navitimer GMT watch features a circular slide rule and can handle all calculations relating to airborne navigation.

The Chopard L.U.C Qualité Fleurier watch's certifications include COSC certification as a chronometer, Fleurier Quality Foundation certification, which vouches for the global quality of the watch and its aesthetic finish, and the Fleuritest, which simulates the movements of the watch on a wrist over a period of 24 hours tolerating variations of only 0 to +5 seconds.

The elegant Chopard L.U.C Qualité Fleurier automatic 39mm rose gold watch features not one but three separate certifications of excellence.

The new 41mm Omega Seamaster 300 is equipped with proprietary Co-Axial technology with a COSC-certified chronometer and for extra measure an anti-magnetic shield that protects it from fields of up to 15,000 gauss.

The Omega Seamaster 300 is a faithful reinterpretation of Omega's classic 1957 Seamaster model for professional divers.

Graceful and feminine with its sprinkling of diamonds, white mother-of-pearl dial and butterfly pattern background, the Omega De Ville Prestige Butterfly watch features a 32.7mm case housing Omega's famous Co-Axial calibre 2500, which is COSC-certified as a chronometer.

With Omega's revolutionary Co-Axial technology, the Constellation Pluma watch features a reduction of friction in the movement and is crowned with COSC chronometer certification.

The 27mm Omega Constellation Pluma watch features a mother-of-pearl dial and diamond indices.

The Rolex Oyster Perpetual Datejust Pearlmaster watch is a gem-set version of the Datejust in solid yellow gold. The 34mm dial is paved with diamonds and the bezel is set with baguette-cut pink sapphires.

Inside the iconic waterproof 36mm case of the Rolex Oyster Perpetual watch is a self-winding mechanical movement developed by Rolex with COSC-certification as a Swiss chronometer.

The Rolex Oyster Perpetual watch is the purest expression of the Oyster. The Perpetual model offers a clear, accurate time display against the red grape dial.