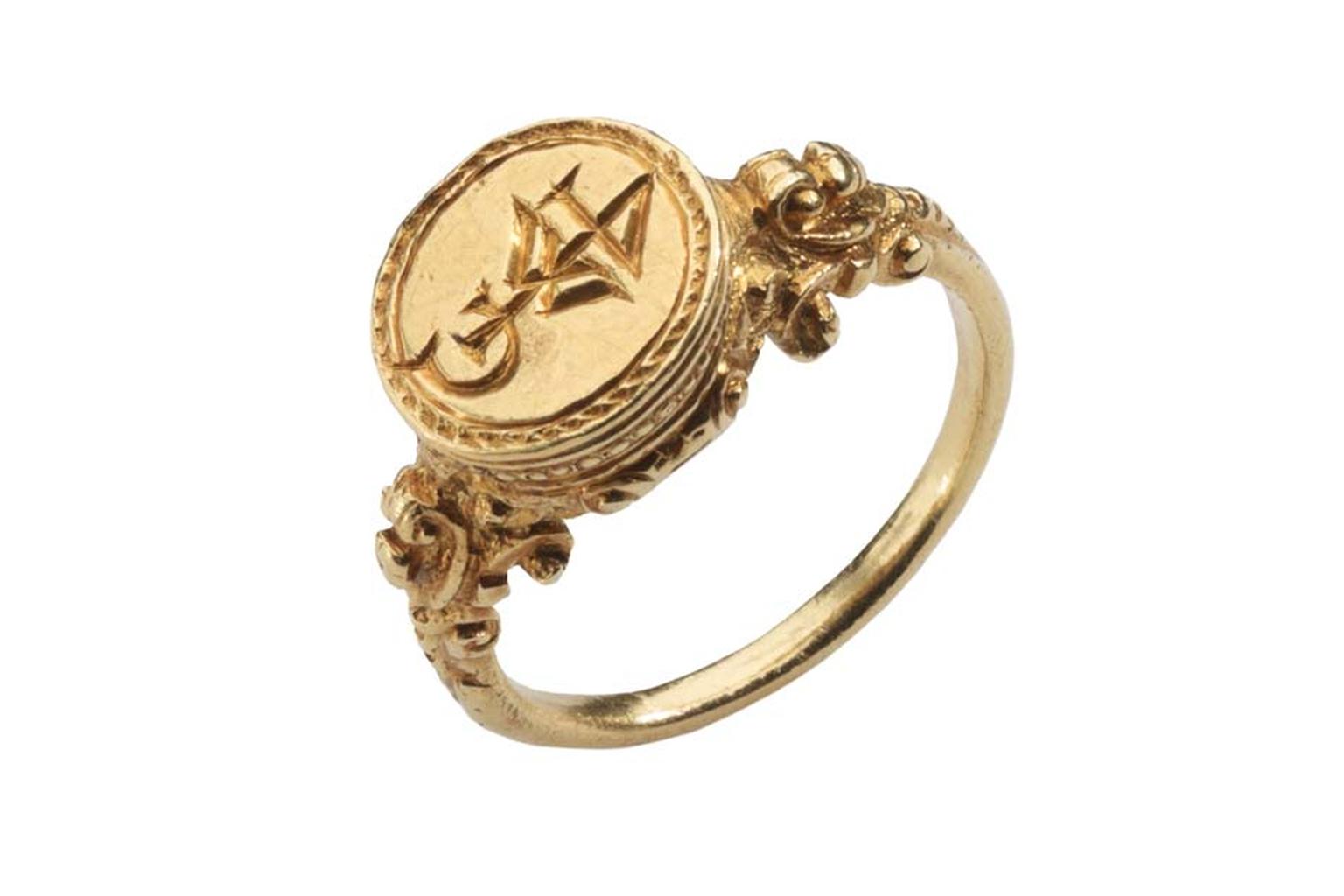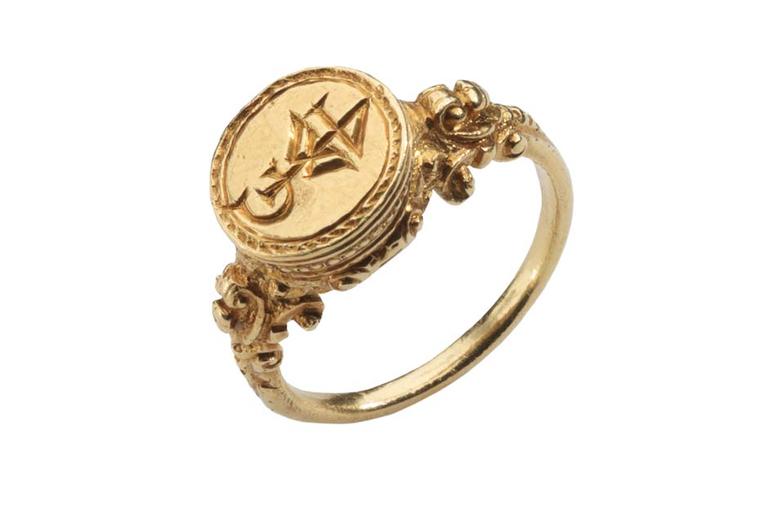 By Paula Weideger in New York
Antique rings are making a comeback as a collecting area. At the recently opened Les Enluminures gallery's New York selling exhibition, Cycles of Life: Rings from the Benjamin Zucker Family Collection, 27 of some 40 antique rings sold quickly.  Sandra Hindman, a medievalist and the gallery owner, reports that "strong interest" has been expressed in another half dozen. All this and the show still has another month to go (it closes on 6 December 2014).
These rings bought by Dr Hindman, all previously published and many loaned for international museum exhibitions, represent about a third of the Zucker family collection. For decades, all of them were on loan to the Walters Art Museum in Baltimore, Maryland, where the rest remain.  Gary Vikan, former director of Walters, says: "When I first saw Ben's collection in 1985 in New York, I thought there wasn't such a collection of that quality still in private hands." The fascinating, unusual rings at Les Enluminures date from ancient times to the late 19th century and signify some of the most potently powerful human events - birth, courtship, marriage, the death of friends. Dr Hindman has also produced a handsome, well-researched illustrated book about the collection.  
Inexpensive antique rings can be found at private dealers and auctions for sums as low as £1,000 in London, the world capital for antique jewellery. While supply, like that of Old Master paintings, has dwindled, examples can usually be found at top dealers SJ Phillips and Warstki, but do not neglect Gray's Market near Oxford Street. Prices for the finest or rarest examples can soar. In 2006 at Christie's, a small enamelled 14th century pointed diamond, reputedly commissioned by King Edward III, sold for £84,000. Last year at Sotheby's in London, a 15th century gold merchant's ring fetched £85,000. There are rumours of private sales of £250,000.
Mr Zucker, who bought his first antique rings in 1969, says he paid between $120 and $200,000 for the rings in his collection. When the price went higher, he traded up to get what he desired. The reputation of his collection means that the rings from it now on sale command a premium price as do all rare specimens from distinguished collections. Furthermore, Sandra Hindman considers these rings works of art, a view common in the Renaissance, and the prices reflect that. They start at $15,000 and soar to a million plus for a rare Roman pointed diamond with, equally unusually, a 19th century provenance.
Benjamin Zucker continues to buy antique rings. So does Sandra Hindman. It is not only collectors who get hooked on antique rings.
Les Enluminures ruby and enamelled gold ring.

Les Enluminures ring featuring a central diamond surrounded by diamond-set shoulders and bezel.

Les Enluminures gold ring with a hand holding a heart.

Les Enluminures Mourning ring of Lieutenant Colonel Thomas.

Les Enluminures Roman ring with Greek inscription.

Les Enluminures De Clercq Roman diamond ring, dating back to the third or fourth century. Once part of the de Clercq collection of Roman and Byzantine jewellery, the ring features a central, natural uncut diamond with a double pyramid set in a high openwork bezel.

Les Enluminures gold Jewish Marriage ring.

Les Enluminures gold signet ring with a merchant's mark and initials.

Les Enluminures medieval sapphire and gold ring.

Les Enluminures Memento Mori ring with enamel sand diamonds.

Les Enluminures Perpetual calendar ring.

Les Enluminures gold Roman ring featuring two snakes.