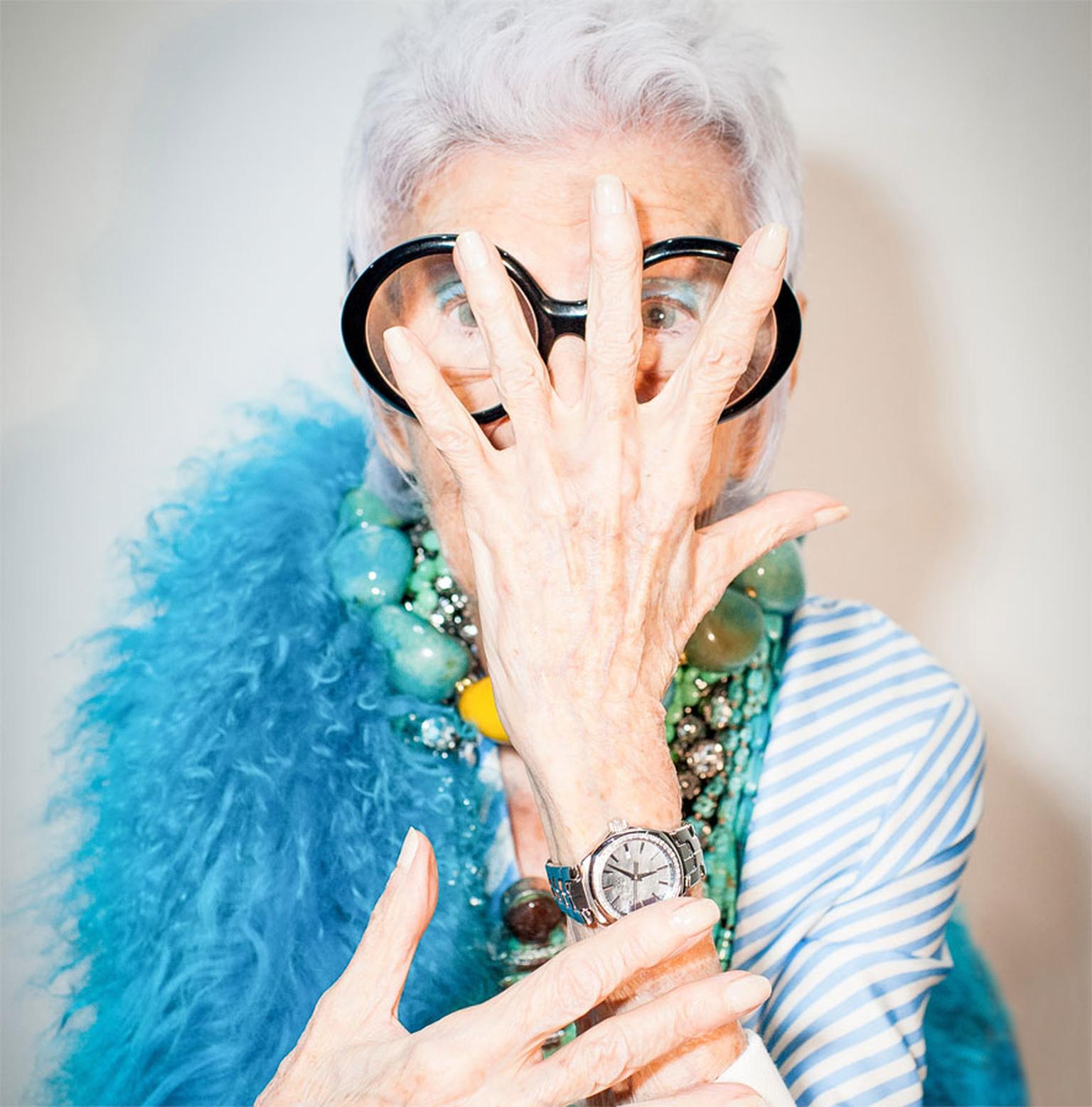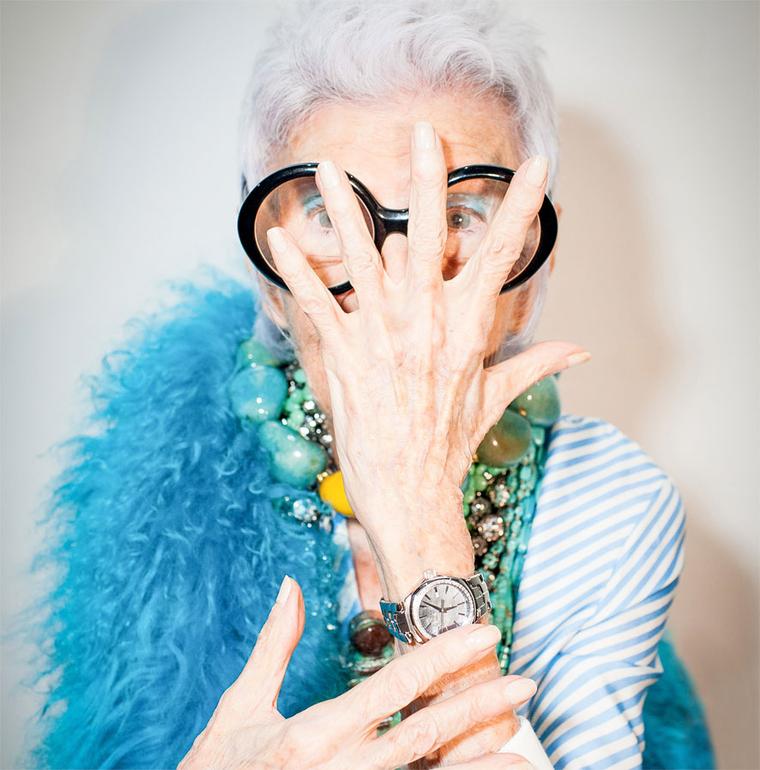 New York Fashion Week is probably not the first place you'd go in search for a women's watch, but alliances between fashion and Swiss watchmaking are the new 'in' thing. 
We've seen some surprising pairings in the generally conservative domain of watches, with brands like Jaeger-LeCoultre vamping up its classic Reverso watch with sexy straps designed by Christian Louboutin and Roger Dubuis enacting a similar move with shoemaker Massaro. And now, TAG Heuer - the brand most people associate with car racing, the Carrera watch and Steve McQueen's Monaco - is strutting its stuff on the catwalk and walking side by side with fashion phenomenon Iris Apfel.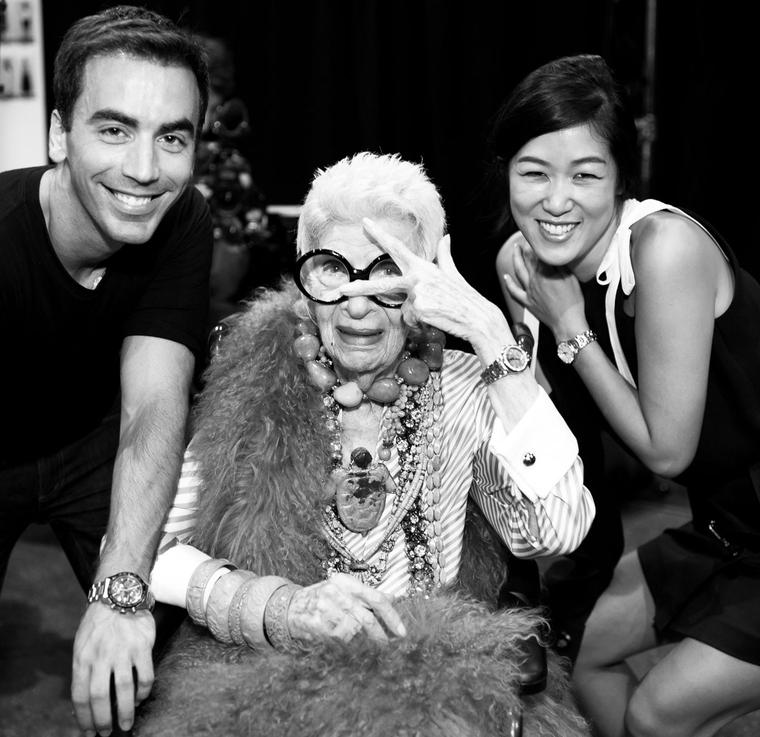 How TAG Heuer is rejuvenating its image
It's one thing for a fashion house like Gucci to produce fashion-forward watches, but quite another for an established Swiss watch brand to start rubbing shoulders with personalities from the world of fashion. TAG Heuer's energetic CEO Jean-Claude Biver understood that the brand needed to talk to a younger, hipper audience and has been busy in the past two years recruiting personalities including 'it' girl Cara Delevingne, footballer Cristiano Ronaldo and DJ David Guetta.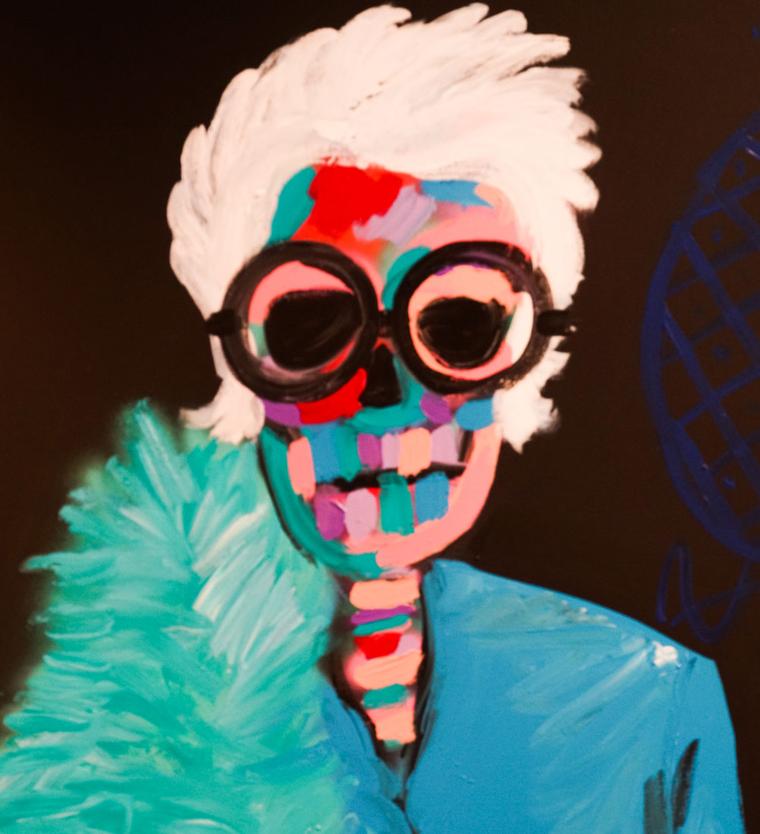 TAG Heuer's latest alliance with former interior designer and fashion icon Iris Apfel is a stroke of marketing genius, bringing the dynamic essence of New York style to the brand. With her oversized glasses, reams of gigantic necklaces and intrepid sense of style, this 95-year-old grande dame of fashion is TAG Heuer's newest friend, photographed at NYFW wearing the latest Link watch – a lovely model with a blue mother-of-pearl dial and diamonds - and clothes by the fashion brand Monse, whose catwalk models were also decked out with multiple Link watches.
What's so special about the TAG Heuer Link watch?
Originally designed for men, the bracelet is what made the Link collection so special when it was first introduced in 1987. The distinctive S-shaped links that characterised the bracelet of the first S/el series - short for Sports Elegant - became hallmark symbols of the watch that could be spotted from miles away thanks to its large, chunky interlocking links with smooth, rounded surfaces. Designed to be worn with a diving suit as well as a dinner jacket, the original Link watch was water-resistant to 200 metres and would become the flagship model of the brand until the mid 1990s.
What's new about the Link?
The bracelet is still the key to identifying the Link watch but, unlike previous collections, the new Autumn 2016 collection (notice how fashion terminology is creeping into watches) is designed exclusively for women. Presented in steel and sleek matte black ceramic, the Link watch is now available in a feminine 32mm diameter, and the bracelet is fully integrated in the case for a more streamlined effect. The links have had their roundness shaved off and are more geometric and flatter but still connect with one another seamlessly. The ergonomic design and high-quality finishes mean that the watch sits beautifully on the wrist.
The shape of the case has also morphed slightly and the round bezel has been mounted on a square base, giving the watch a more fashionable appeal with its 'coussin' or cushion-shaped case.  All the models in the fall line-up come with mother-of-pearl dials and, in addition to the hours, minutes and central seconds, feature a convenient date window at 3 o'clock. In a further concession to femininity, the bezel is available with a diamond setting and there are also models with 12 diamond indices. For carefree maintenance, the collection is equipped with a quartz movement and all the models are water-resistant to 100 metres. 
What are the advantages of ceramic?
The black ceramic model marks the first time a Link watch has been made entirely from ceramic. The cool, matte-black ceramic is stylish and contemporary and offers innumerable advantages over other materials used in watchmaking. Ceramic is extremely hard-wearing and scratch-resistant and keeps its original colour over time and in addition is hypoallergenic, lighter than steel, adjusts to the temperature of your body and is extremely seductive to the touch.
TAG Heuer is strutting its Link Lady watch collection on the catwalk alongside fashion phenomenon Iris Apfel. 

TAG Heuer's latest alliance with fashion icon Iris Apfel, pictured here during NYFW with the designers at Monse, is a stroke of marketing genius.

With her oversized glasses, gigantic necklaces and intrepid sense of style, Iris Apfel is TAG Heuer's newest friend.