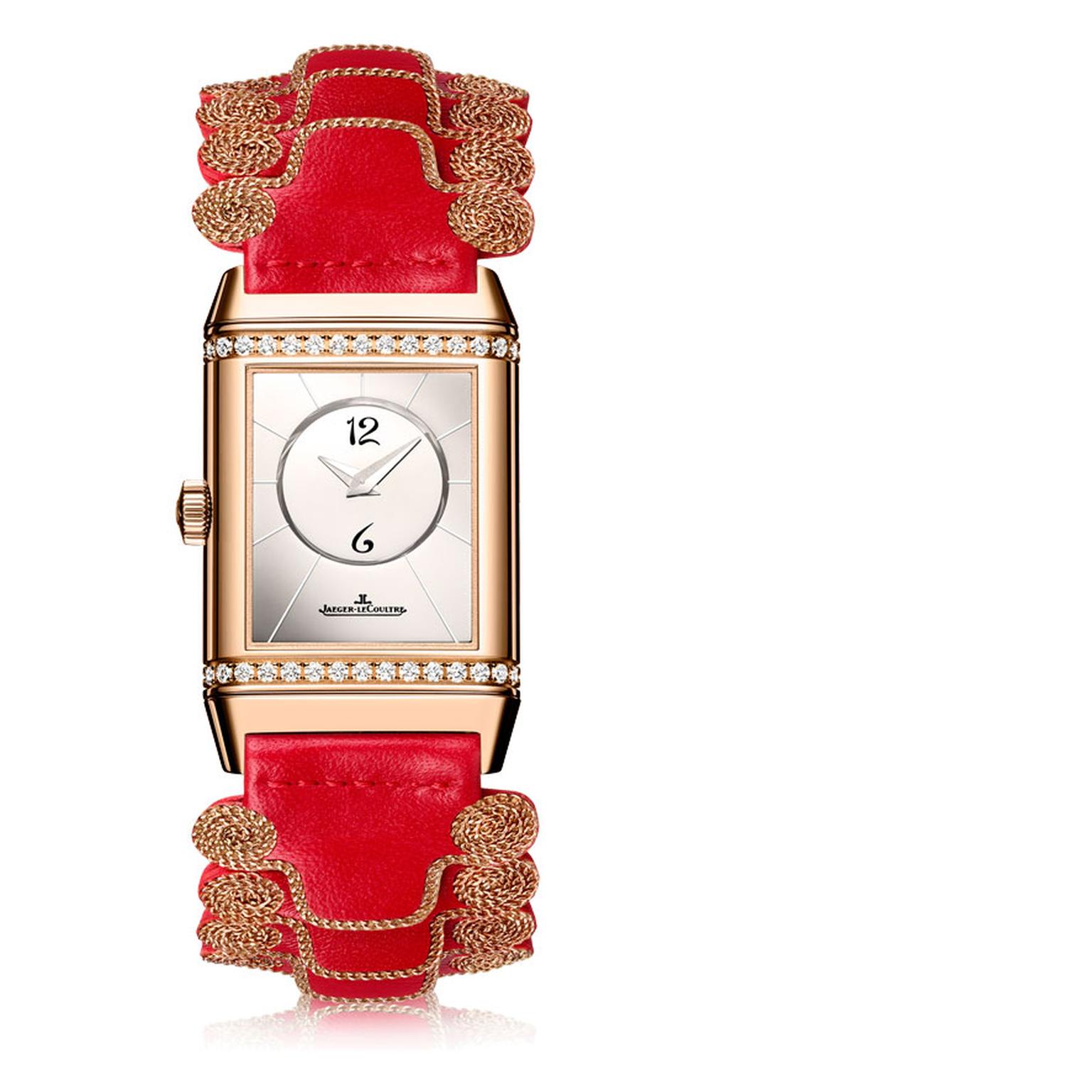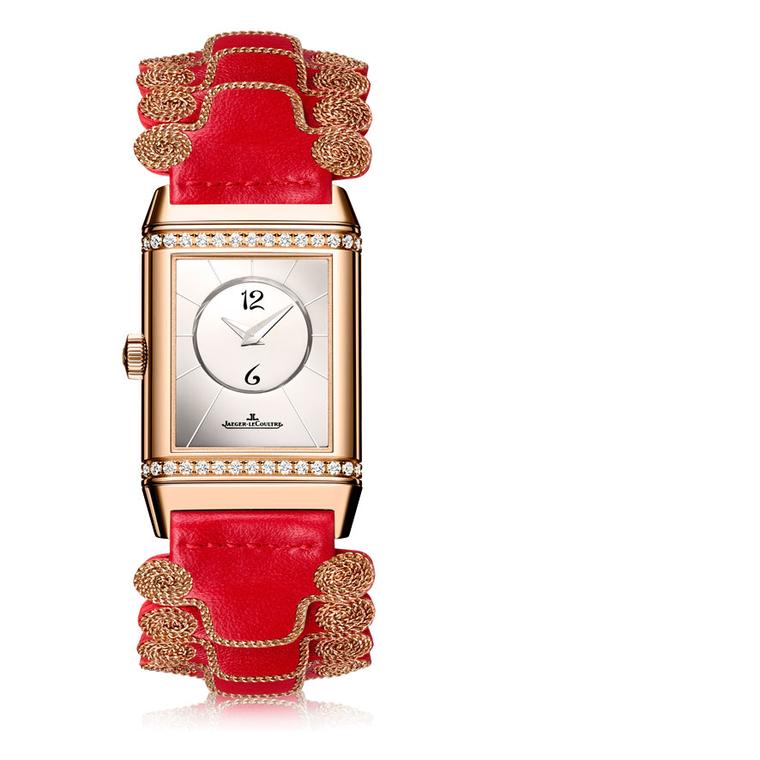 Sexy is not an adjective you come across very often in watchmaking. That was until Jaeger-LeCoultre teamed up with fashion shoemaker Christian Louboutin to design sexy straps for its Reverso watches.  As a master of forging fantasies in leather, the news sent ripples of delight among women who could finally pair their Reverso with something fresh, fashionable and fun from the famous footwear designer.
Celebrating 85 years as one of the most enduring and beloved designs in watch history, the Reverso was treated to a brand new wardrobe of straps in dashing new colours and textures. Louboutin's collaboration with Jaeger-LeCoultre packs all the glamour and sex-appeal of his chic shoes with lipstick-red soles into the tiny surface of a watch strap. "On such a small item I wanted to include and play with ideas from the expansive worlds of colour, form, reflection and transparency," commented Christian Louboutin on his artistic collaboration with Jaeger-LeCoultre.
Jaeger-LeCoultre is currently showcasing a selection of Louboutin straps, available exclusively in the Harrods Fine Watch Room.  The Loopi-Loop and Officer straps are très Louboutin and are presented on the Reverso Classic Duetto model, the watch with two faces and two different personalities. The bright lipstick-red Loopi-Loop leather watch strap is plaited and features peek-a-boo holes in its centre and a sexy gold chain highlighting the borders.
The black and red Officer straps are even more playful and look very much like the trimmings you would find on one of Michael Jackson's Hussar-inspired jackets with scrolled trimmings in either white or yellow gold chain.  All the models are available in either small (34.2 x 21mm) or medium-sized (40.1 x 24.4mm) Reverso Classic Duetto cases and are equipped with a Jaeger-LeCoultre mechanical movement. 
Jaeger-LeCoultre's iconic Reverso takes a walk on the wild side with a special watch strap designed by Christian Louboutin (£15,995 - £19,095).