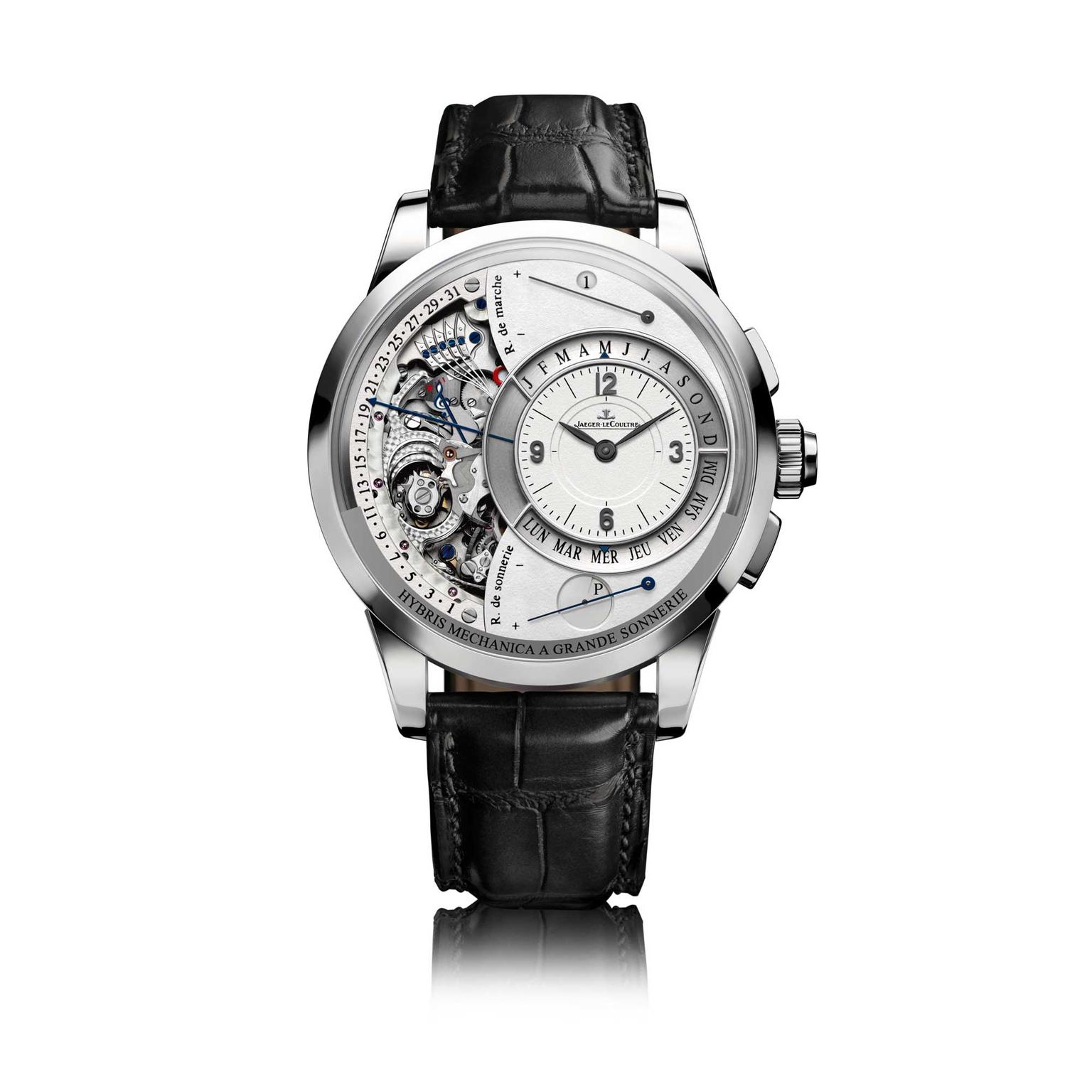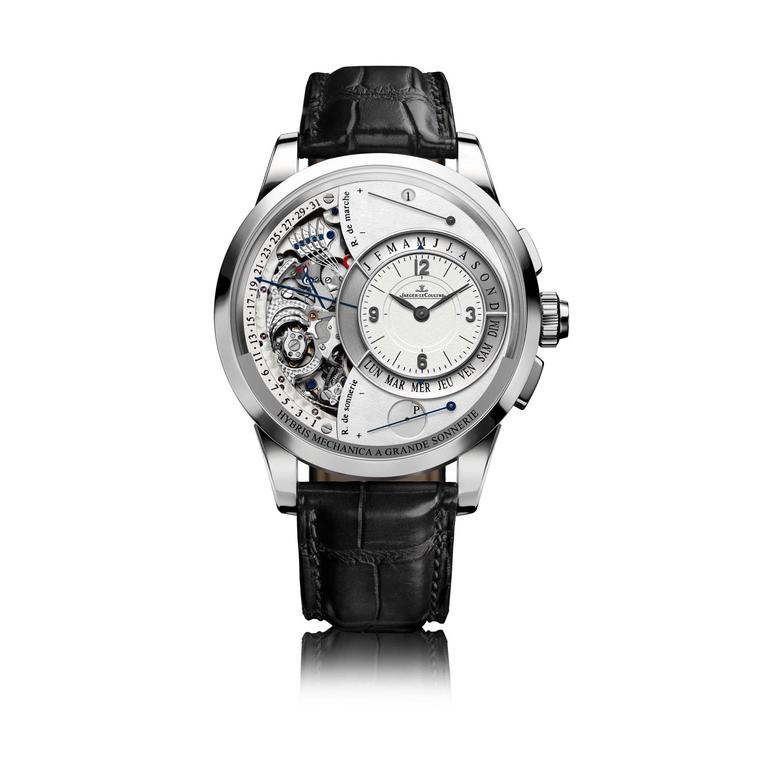 By Rebecca Doulton
Complicated watches is the term used to refer to any watch that contains features beyond the simple display of hours and minutes. It can range anywhere from a classic Moon phase indicator to the incorporation of an anemometer - as in the Génie 03 from Breva, which is designed to measure wind speed from the comfort of your wrist.
Read more about Breva watches here
Naturally, when talking about complications we are referring exclusively to mechanical watches that need the assistance of a human to function, either by being wound manually or from the kinetic energy generated by your movements, which activate the rotor to feed the barrels of an automatic/self-winding movement.
Moving up the food chain from simple complicated watches to grand complications, we enter a slightly more slippery terrain as to what exactly comprises a grand complication. As a rule of thumb, we are looking at a cocktail of astronomical ingredients (annual or perpetual calendar, equation of time, Moon phases) mixed with a timing complication (split-second chronograph), plus a dash of chimes (minute repeater, quarter repeaters, alarm).
When it comes to complications, Patek Philippe watches are trailblazers, in particular the Henry Graves Supercomplication pocket watch featuring 24 complications. This sold for $24 million last November at Sotheby's, pulverising all existing records as the most expensive watch ever sold at auction. Patek Philippe then threw down its own gauntlet and produced the Calibre 89 pocket watch for its 150th anniversary party, which features 33 complications. To celebrate 175th of watchmaking, in 2014 Patek Philippe pulled out its most complicated wristwatch to date: the Grandmaster Chime, with 20 complications and a $2.6 million price tag.
Read more about the Patek Philippe 175th anniversary Grandmaster Chime
But guess what? It might be Patek Philippe's most complicated wristwatch to date, but it is not the most complicated wristwatch on the planet. There are two others that pack even more of a punch under their bonnets.
Discover the five most expensive watches in the world
Founded in 1991, Franck Muller is widely known for the Crazy Hours watch, with its randomly placed and highly colourful numerals on the dial. Frank Muller, who likes to be known as the "Master of Complications", has earned his credentials and is the genius behind the Aeternitas Mega 4.
Designed from the outset as "the most complex wristwatch in the world", the Aeternitas Mega 4 takes the cake with 36 complications. Those we can actually see on the dial are: a mono-pusher flyback chronograph; a perpetual (secular) calendar; an equation of time indicator; two additional time zones; a year window; a grand tourbillon; a grande sonnerie for the hours and quarters automatically chiming the same notes as Big Ben (Westminster Carillon); a petite sonnerie and a minute repeater on demand; Moon phases; retrograde chrono hour and date indicators; and, I almost forgot, hour and minute hands. An orchestra of 1,483 components was designed to give life to this spectacularly complex self-winding symphony with an impressive three-day power reserve. Not surprisingly, this is all neatly housed in a very large 42 x 61mm white gold case measuring almost 20mm in height with a price tag of $2.5 million.
Next up is the Hybris Mechanica à Grande Sonnerie from Jaeger-LeCoultre watches, which features 27 complications animated by 1,300 miniature parts. This brand is renowned for its repeating movements and has developed more than 200 since 1833, making chiming watches something of a house speciality. The claim to fame of this exceptional watch, equipped with a retrograde perpetual calendar and a flying tourbillon, is its Grande Sonnerie with Westminster chimes, designed to ring out the longest melody ever played by any watch incorporating a striking mechanism. Instead of the traditional four permutations of the Westminster Carillon, the Grande Sonnerie strikes six different permutations at the hour and allows you to adjust the striking modes.
View more Jaeger-LeCoultre watches
With 13 patents pending, JLC Calibre 182 is the most sophisticated and complex movement ever created for a wristwatch by the Swiss brand. Presented in a 44mm round and very elegant white gold case, the manufacture has thrown in a 1,200 kg safe (1 x 1.5m) covered in white leather to store this musical masterpiece. But there's more: a special sound system rigged inside the safe allows you to hear the chimes from the outside, even when the vault has been securely locked.
The Patek Philippe Grandmaster Chime was created to celebrate the Maison's 175th anniversary and boasts 20 complications spread across its two dials. A limited edition of just seven pieces, the 47.4 mm watch comes in an opulent hand-engraved solid rose gold case. 

Franck Muller Aeternitas Mega 4 was designed from the outset to become "the most complex wristwatch in the world". With 36 complications it is, to date, the most complicated watch in the world. 

Among its 36 complications, the Aeternitas Mega 4 from Franck Muller watches features a flyback chronograph, a perpetual calendar, an equation of time indicator, year display, grand and petite sonnerie, and a minute repeater chiming to a Westminster Carillon. 

Franck Muller Aeternitas Mega 4 men's watch packs its 36 complications, running on 1,483 components, in a large white gold case measuring 42 x 61 mm, and comes with a price tag of around $2.5 million.  

Complicated to the extreme, the chiming Jaeger-LeCoultre Duomètre à Grande Sonnerie masterpiece is a mechanical, manually-wound watch with a perpetual calendar, a grande and petite sonnerie, a minute repeater and a flying tourbillon.

Jaeger-LeCoultre's Calibre 182 is the most sophisticated and complex movement ever created for a wristwatch, and is housed in an elegant 44 mm round white gold case. 

Jaeger-LeCoultre Duomètre à Grande Sonnerie is one of the most complex watches in the history of horology, with 27 complications and the world's longest Westminster chime sequence.