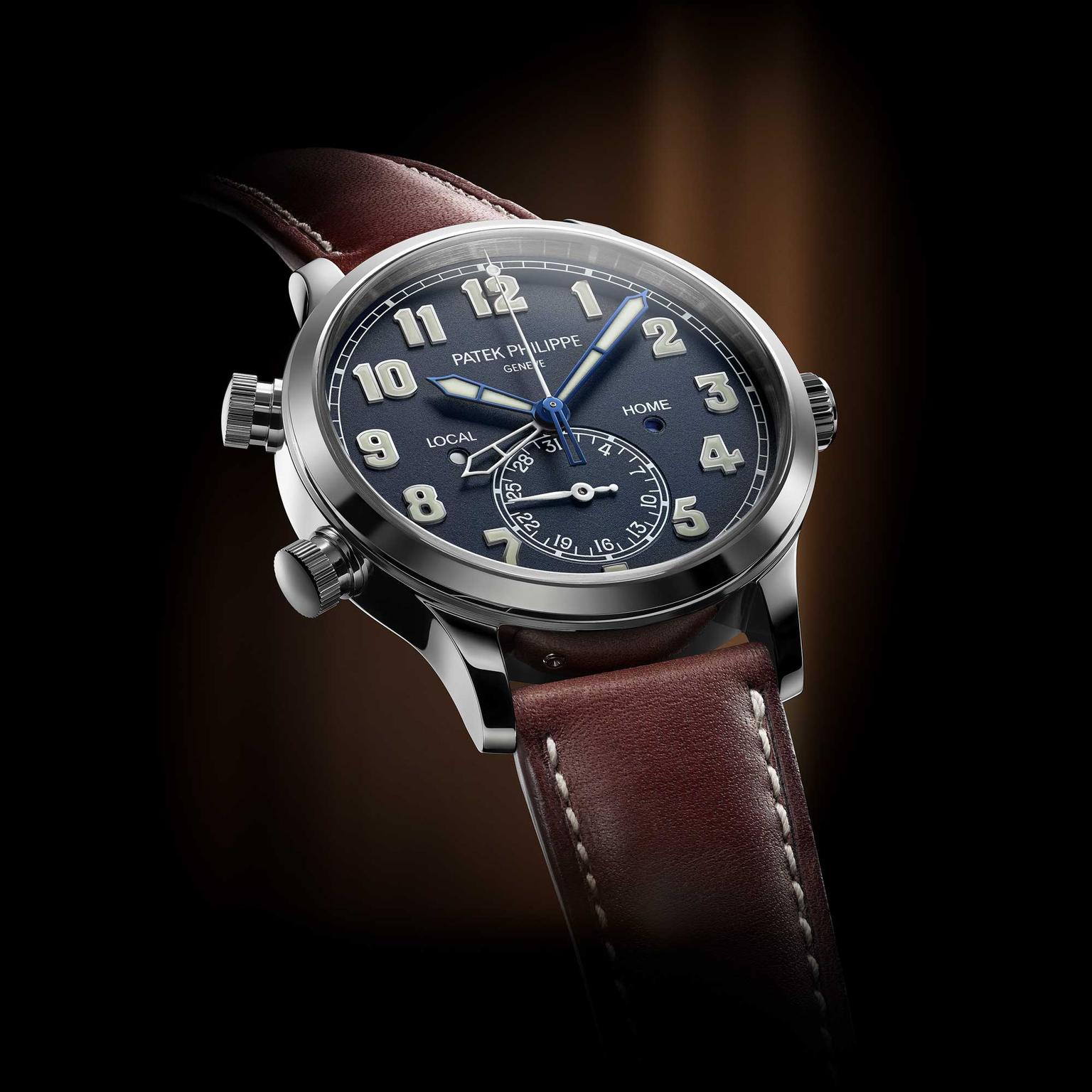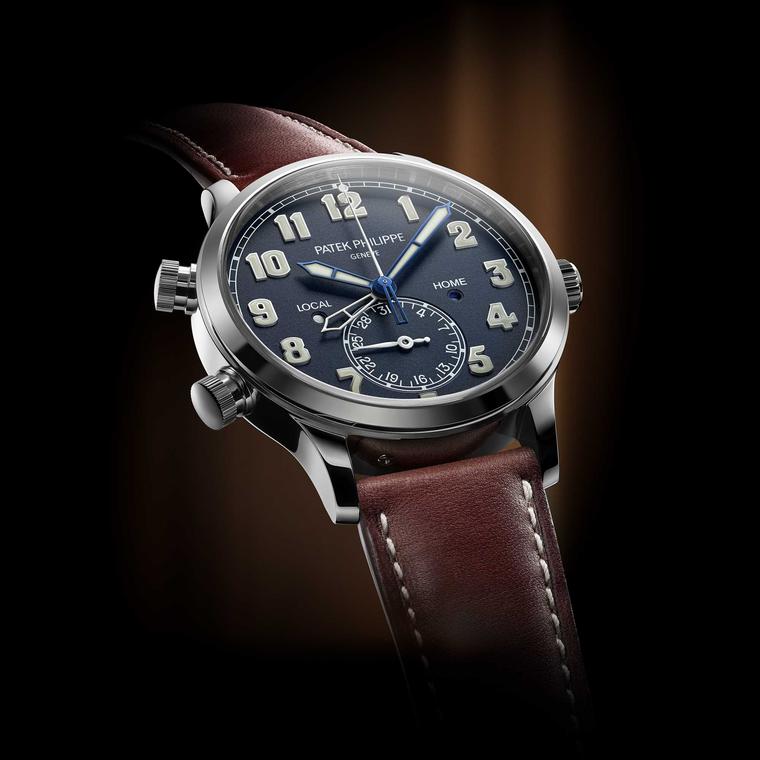 By Rebecca Doulton
The luxury watch sector can hardly be accused of being a fashion victim, racing to alter its collections to reflect the dernier cri, but it is by no means immune to trends and change. Admittedly, things move at a slower pace in the watch industry, given the long incubation times from conception to delivery of a mechanical watch. Isolating the Top Ten watch trends for 2015 will inevitably mean not just referring to trends from previous years, but also anticipating trends for next year, so here we take a look at some of the more pronounced tendencies in the fascinating world of watchmaking.
Size does matter in the watch world and, in the last two decades, we have witnessed dramatic fluctuations in girth. Who can forget the trend for ashtray-sized watches - those mighty Hummer statement pieces with 55mm diameters that could double up as a saucer for your espresso. Panerai watches were some of the first XXL-sized models when they surfaced in the civilian domain after years of top-secret service supplying Italy's Royal Navy with massive luminescent instruments during WWII. Not surprisingly, muscle man Sylvester Stallone was one of the original fans of the Italian brand and wore a 47mm Luminor Marina Submersible in the 1996 film Daylight.
Read more about Panerai luminescent diving watches here
Now emerging as one of the most solid trends across the board is the reduction in size of watch cases. Many men's watches have returned to the more classical and restrained proportions of yesteryear with diameters whittling down from the average 44mm to sizes ranging between 39 and 42mm, with purists advocating 39mm as the ideal size.
It is clear that both men's and women's watches are on the shrink, but there is an interesting new crossover player on the scene who remains deliberately ambivalent about whether he is a she or she is a he. The Portofino Midsize 37mm collection from IWC watches was plugged by both Emily Blunt and Christoph Waltz in a very glamorous production shot in Portofino last year. Even Rolex watches, the Swiss bastions of conservative timepieces, hopped on board the unisex trend with a very attractive new range of iconic Oyster Perpetual watches in five sizes (26-39mm) designed to appeal to both sexes.
Read more about one-size-fits-all watches here
Another conspicuous trend in watchmaking is in the colour department. Blue is unquestionably the new black and having scrutinised the brands at the SIHH and Baselworld watch salons earlier this year, it was almost impossible to isolate a brand that had not succumbed to the elegant tonalities of blue.
Patek Philippe watches presented five men's models with blue dials, making blue the predominant colour in nearly a quarter of all its novelties, including the Annual Calendar Chronograph and the Calatrava Pilot Travel Time - both talking points at Baselworld.
Read more about the Patek Philippe Annual Calendar Chronograph here
Also in a blue mood were the Vacheron Constantin watches with both the new Overseas dual time models presented with ultramarine blue dials. My favourite one is the H. Moser & Cie. Endeavour Perpetual Calendar Funky Blue. One of the most elegant, simple and easy-to-read dials for a complication of this magnitude, the beautiful fumé sky-blue dial and cool kudu leather strap bring a contemporary touch to the watch and lead us directly to the next big trend of 2015.
View more iconic watches for men here
In a great tongue-in-cheek moment aimed at smartwatches, and filmed taking a large bite out of an apple, Edouard Meylan, CEO of H. Moser & Cie., announced the release of the "original smartwatch" and showed the world how smart the Endeavour Perpetual Calendar model is in comparison to the smartwatches and digital gadgets flooding the market. Recurring to the same jargon as the tech industry, Meylan flaunted the "clean interface, great ergonomics and enhanced autonomy - no plug, not even once a week" of this highly complex mechanical marvel.
Although many of the older watchmakers have avoided sparring on the subject of smartwatches, secure in their belief that the mechanical watch market is a world apart from technological gadgetry, a few highly respectable brands decided to outsmart the smartwatch with a hybrid offer, combining digital connectivity and mechanical engines in some of their 2015 models.
Montblanc watches produced a connected version earlier this year known as the Timewalker Urban Speed Chronograph, an ingenious fusion of a mechanical chronograph combining discreet smartwatch functionality via an e-Strap. Tucked under your wrist, where the buckle usually sits, is an electronic module with a small screen that offers an activity tracker, smart notifications, and remote control functions via Bluetooth to Android phone devices. Montblanc was not alone in its hybrid solution, with Frédérique Constant and Alpina also hopping on board, as did TAG Heuer watches, with a much-touted announcement on the brand's partnership with a hi-tech company, which was followed on its heels by a much more solid announcement from Swatch watches on the imminent unveiling of its own smartwatch.
Just how smart are smartwatches?
Bulgari packaged its concept watch with even smarter terminology, calling its Diagono Magnesium model an "intelligent watch". Unlike other connected mechanical timepieces, these Bulgari watches are equipped with WISeKey technology, a Swiss firm that specialises in cybersecurity and data storage. In addition to the automatic calibre powering the movement, the hi-tech technology installed in the Magnesium watch will allow its owner to leave his wallet and keys at home, yet still undertake all sorts of sensitive electronic transactions including secure payments and even opening the door to his sports car.
Material matters and watchmakers have been looking beyond the conventional realm of precious metals and stainless steel for innovative, resilient, thermodynamic and unusual case materials. We have been living in a protracted age of titanium and ceramic - which in their day seemed mighty innovative and unusual - and are entering a new age of carbon fibre as the vanguard material of choice.
Richard Mille watches are old hats at incorporating innovative materials borrowed from other industries - especially the aeronautical and car sectors - and have recently been using NTPT (North Thin Ply Technology) carbon, a lightweight and highly resilient composite material more often seen on the sails of America's Cup boats, the body panels of F1 cars, and in outerspace. The carbon is composed of multiple layers of parallel filaments obtained by dividing carbon fibres. Whittled down to a thickness of 30 microns, these are impregnated with resin, and then woven on a special machine, heated, and then processed by a CNC machine in Richard Mille's case factory. The case of Rafa Nadal's RM 35-01 manual-winding tennis watch is made using NTPT carbon technology, which is instantly recognisable by its mottled grey camouflage appearance.
Read more about Rafael Nadal's new Richard Mille tourbillon here
The matte grey camouflage case of the Luminor Submersible 1950 from Panerai watches, which debuted at the beginning of this year, is made from a material called Carbotech. Similar to NTPT carbon, this particular material is made from thin sheets of carbon fibres compressed under high pressure with a polymer to bind the composite material and make it stronger and more durable. Lighter and more resistant than either ceramic or titanium, Carbotech is hypoallergenic and not subject to corrosion.
On the subject of material, the trend for smoky or coloured sapphire crystal glass to protect the dial is seen extensively in the watch world. Hublot watches alliance with Ferrari was celebrated with this Big Bang Ferrari Red Magic Carbon timepiece equipped with an in-house UNICO flyback chronograph movement. The carbon fibre bezel with its chequered pattern is offset by a red tinted sapphire crystal glass in honour of the Italian racing team.
Corum watches produced a special version of its iconic nautical Admiral's Cup Legend watch for its 60th anniversary in rose gold with a flying tourbillon. The deck of the ship is covered by a smoked sapphire dial revealing just enough of the movement to appreciate the way the base plate sustains the flying tourbillon.
Moving from the glass down to the dial, 2015 was another bumper year for stone dials, with a very handsome dress watch for men by Piaget - a trendsetter in incorporating stone dials back in the late 1960s and 70s. The Black Tie Vintage model from Piaget watches, with its rich inky black onyx stone, was in fact resuscitated from a 1970s' model worn and treasured by Andy Warhol.
Read more about vintage Piaget watches here
Audacious but absolutely entrancing, we also enjoyed Louis Moinet's Treasures of the World collection with an Australian opal watch dial, and saw how mother-of-pearl, a material usually relegated to the domain of women's watches, can look great on men's watch dials too.
There must have been some heavy meteorite showers of late because watch dials made from outerspace debris are all the rage. Meteorites are the "in" stone this year and these four-billion-year-old rocks turned up in all sorts of high-end watch dials, including the Master Calendar from Jaeger-LeCoultre watches, and on Parmigiani's Tonda 1950 model.
Read more about Jaeger-LeCoultre watches here
Pilot watches are always in ascent mode, and brands such as IWC with its Le Petit Prince Big Pilot models, and Zenith with its colossal 48mm vintage-styled Type 20 pilot watches have been keeping the market for retro-inspired timepieces well fed.
Like their original forebears, these men's watches emulate the large dimensions and prominent luminous numbers of the first pilot watches. Pilots had to be able to see the time at a glance and be able to manipulate the crown while wearing their gloves, which explains why the diameters are so generous, and the reason why crowns are prominent and ratcheted for a better grip.
Patek Philippe honed in on the nostalgia for retro-styled models and presented a pilot's watch this year at Baselworld that became the talk of the salon. Many of us had presumed it was the first time Patek Philippe watches had been presented in this genre. The Calatrava Pilot Travel Time Ref. 5524 is not in fact Patek's first pilot's watch; two hour-angle watches were developed in the last century and are on display in Patek's extraordinary watch museum in Geneva. Instead of recreating an hour-angle pilot's watch, which has since become obsolete with the advent of GPS navigation, Patek Philippe presented a 42mm white gold pilot's watch with an ingenious and patented two time-zone function - one of the Maison's specialities. No prizes for guessing the colour of the dial, which is a dark navy blue lacquer designed to resemble "the body paint of American fighter planes of the 1930s".
Minute repeaters or chiming watches are also enjoying a renaissance. Jaeger-LeCoultre showed the world that minute repeaters coupled with tourbillons can also set records for thinness, as its sober and distinguished Hybris Mechanica II, at just 7.9mm thick, so eloquently proves. However, the Louis Vuitton Escale Worldtime Minute Repeater sets a record for being the first watch to combine a world time function with a minute repeater and, in my opinion, is the most colourful and original minute repeater on the market. Not only does it give you the time in 24 cities around the globe at a glance, it will chime your home time on demand.
Read more about the Louis Vuitton Escale Worldtime Minute Repeater here
Proclaiming 2015 as the "year of the astral skeleton", Roger Dubuis watches confirmed the unremitting trend for skeletonised or openworked timepieces, which leave nothing to the imagination and bare their movements in all their mechanical complexity. The star of the Roger Dubuis booth at the SIHH was the Excalibur Spider Skeleton Double Flying Tourbillon, a loud watch that is chockablock full of action.
The Rotonde de Cartier Astrotourbillon took skeletonisation to new heights creating one of the most elegant and minimalist Cartier watches on the market with its regulating organ rotating around the dial. The most artistic interpretation - and my favourite rendition - of a skeletonised movement was Parmigiani's Tonda 1950 Squelette with its gentle curves and decorated rotor showing us that naked and nude carry quite different connotations.
View more skeleton watches here
The trends reviewed above apply predominantly to Switzerland's larger watch brands and do not take into account the handful of avant-garde, independent watch brands that move in their own creative microcosm. Without a board of directors breathing down their necks - and more often than not on minimal budgets - these Indie brands can exercise their imagination at will and provide refreshing surprises every year. So don't be surprised if that crazy Breva Génie 03 watch, which we saw earlier this year, with an anemometer decked out with miniature Robinson cups to measure wind speed, makes its way into a mainstream brand's collection, let's say in about 10 year's time.
Richard Mille watches are precursors in the use of innovative and unusual materials. This RM 35-01 Rafa Nadal watch is made from NTPT carbon, a resilient layered carbon composite used in the aeronautical and car industries. 

Parmigiani Tonda 1950 Squelette in white gold is an elegant interpretation of skeletonisation with an unimpeded view of the ultra-thin automatic movement.

Hublot's Big Bang Ferrari Red Magic Carbon is bang on trend with its red sapphire crystal glass protecting the dial and its carbon fibre bezel. 

Montblanc Timewalker Urban Speed Chronograph e-Strap is a smart hybrid for people who don't want to give up wearing a real watch, but who want to stay connected with 21st century technology.

Bulgari watches have jumped on board the connectivity bandwagon with the Diagono Magnesium watch and have added WISeKey technology allowing the wearer to undertake electronic transactions.

The Portofino Midsize from IWC watches is a perfect example of the trend for unisex models and comes in a 37mm stainless steel case with 66 diamonds and a slate-coloured dial. 

The Piaget Black Tie Vintage watch has retained the cushion-shaped case of its predecessor, a timepiece worn by Andy Warhol in the 70s.  

Vacheron Constantin presented two new men's watches in its Overseas collection. Both the simple date model and the dual time have rich blue dials confirming this year's trend for blue dials.

Patek Philippe Calatrava Pilot Travel Time Ref. 5524 confirms the demand for retro-styled pilot's watches. The 42mm white gold case frames a navy blue lacquered dial with large luminescent numerals and two time-zone indicator.