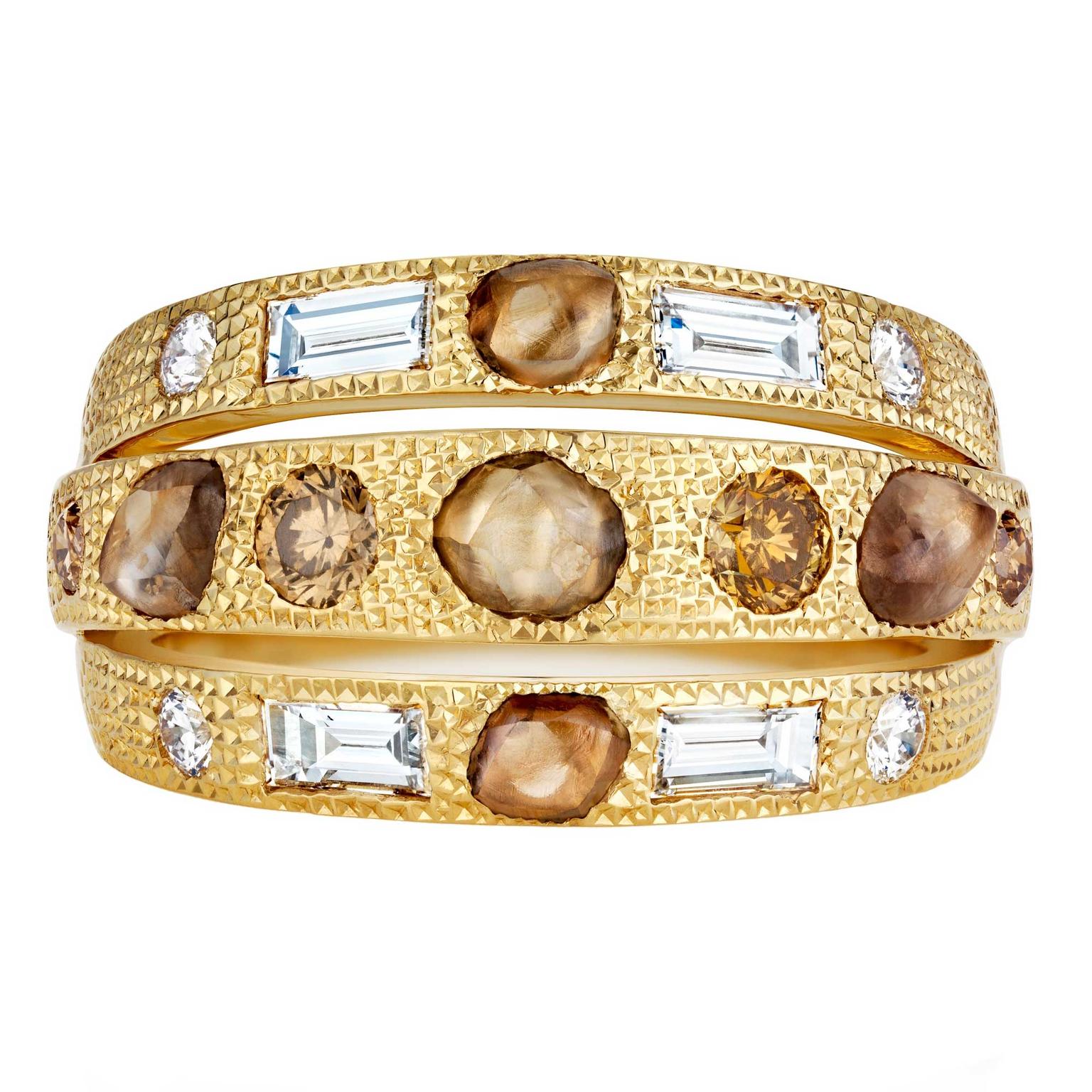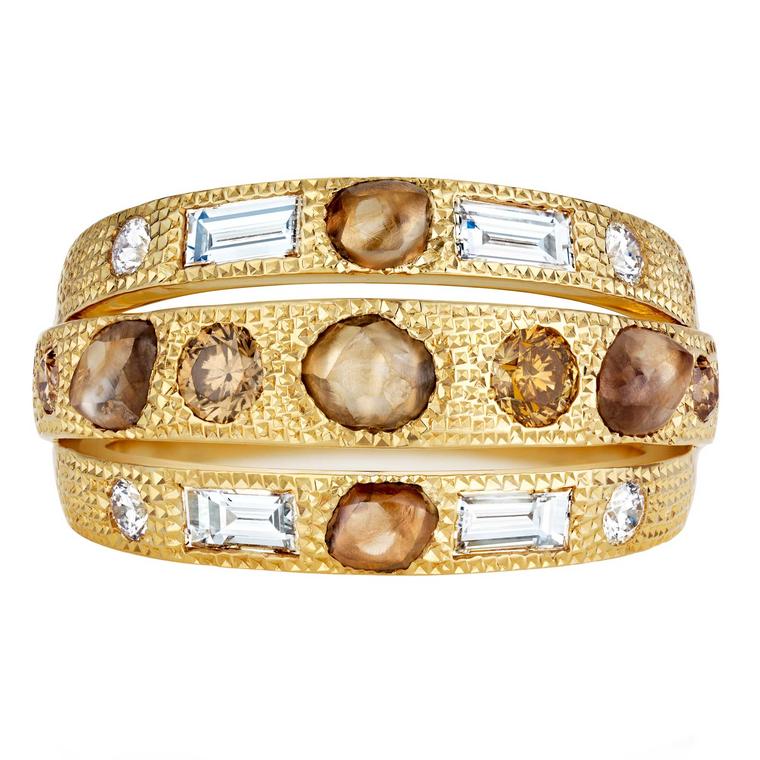 By Åse Anderson
Mystical fine jewellery that combines beautiful design with a promise to bring good luck to its wearer is casting an alluring spell on us this season.
The talisman, with its magical protective powers, has fascinated jewellers throughout history, with motifs such as the evil eye, Hamsa hand, wishbone and four leaf clover making regular appearances in collections both past and present.
See more mystical jewellery here
Chanel unveiled a new high jewellery collection at Paris Couture that takes its inspiration from Byzantine jewellery, which was typically made from weighty gold with pearls and polished cabochons set in collets. The beguiling quatrefoil - lucky four leaf clover - runs through Chanel jewellery, brimming with Japanese cultured pearls, sapphires, multi-coloured lacquer, enamel and, of course, dazzling diamonds. Shimmering with energy, the collection of Chanel necklaces, earrings, rings and bracelets draw the eye in a way that is certainly enigmatic and, should your gaze linger, almost verging on the hypnotic.
The Talisman collection has been an integral part of De Beers jewellery for more than a decade and, this year, it entered the realms of high jewellery for the very first time. Rough diamonds sit alongside smooth, polished stones in jewels such as the De Beers signet ring, with their symmetrical arrangement highlighting the contrast between the different textures. A spectacular De Beers necklace showcases a selection of diamonds in mixed cuts, including a very rare 13.70ct rough diamond.
Read more about De Beers Talisman jewellery here
Renowned for her Eastern-inspired fine jewellery, Lebanese designer Noor Fares unveiled her first collection of unique statement pieces at Couture. Imbued with mysticism and symbolism, the Noor el Amar jewellery set from the Atelier Mystique collection consists of a ring, pendant and earrings, which together represent the Sun and the Moon.
Designed to be worn as elegant talismans, Dionea Orcini's jewellery marries old-world craftsmanship with breathtaking design inspired by mystical symbols from ancient times. Using a fierce goddess or a queen as her design muse, Dionea creates fine jewellery that transcends its role as precious accessory to offer the wearer an esoteric experience. In the Profumo collection, she revives the medieval tradition of wearing jewellery imbued with scent to ward off evil by placing a silk rose perfumed with essential oils inside an ornate golden orb. The Jaipur collection takes the concept one step further by incorporating healing magnets, inspired by the Ayurveda philosophy, which sit at key acupressure points to promote longevity and health in the wearer.
Greek designer Marianna Goulandris has adopted the evil eye as her signature motif and it appears throughout her Marianna Goulandris jewellery collections. One of the strongest symbolic images in the world, the belief in the evil eye dates back almost 3,000 years to ancient Greek and Roman times when wearing the motif was believed to protect against evil forces. Today, the eye symbol is a popular trend in fine jewellery and celebrities such as Madonna, Salma Hayek and Britney Spears have all been spotted wearing evil eye jewellery. With delicate lines crafted from yellow gold, the Avra bangle is available with an evil eye set with rubies, sapphires or tsavorites, all of them outlined with white diamonds.
Whether or not you adhere to the view that wearing these jewels will ward off evil spirits, their captivating beauty is certainly enough to imbue us with positive vibes. 
Read more about the latest trends in the world of high jewellery
Dionea Orcini's Profumo silk cord necklace with a citrine gemstone set in 18ct white gold with diamonds, and an 18ct yellow gold lace-like orb with diamonds and garnets, which opens to reveal a white gold and silk lotus, scented with jasmine.

Dionea Orcini Jaipur 18ct white gold arabesque ring set with diamonds and blue topaz.

Dionea Orcini Linee Misteriose 18ct white gold earrings with white and ice diamonds, green diopside, green tsavorites and blue sapphires.

Dionea Orcini Nissa 20ct rose gold double ring set with white diamonds, with a unique hinged design allowing the wearer to still bend her finger.

Les Talismans de Chanel Attirante brooch in 18ct yellow gold set with red spinel, pear-cut orange topazes, yellow sapphires and brilliant-cut diamonds.

Les Talismans de Chanel Solaire cuff in 18ct yellow gold set with a central 1.5ct oval-cut diamond, surrounded by four oval-cut diamonds and four pear-cut diamonds.

Les Talismans de Chanel Hypnotique ring in 18ct white and yellow gold set with brilliant-cut blue violet tanzanite, diamonds and multi-coloured lacquer.

This De Beers Talisman three-line ring plays with colour and texture, juxtaposing cut diamonds alongside rough gems, and white diamonds alongside muted shades of brown (£8,900).