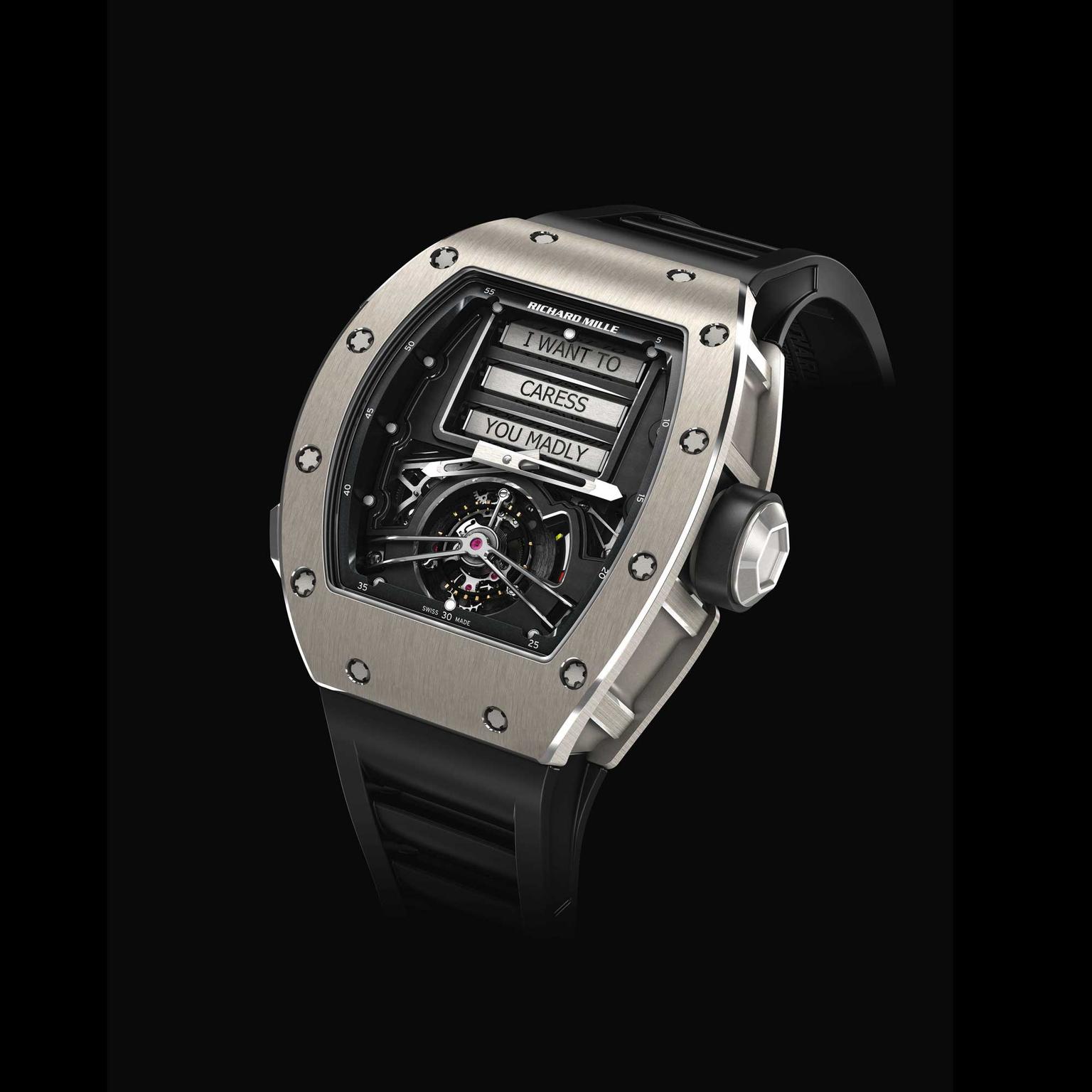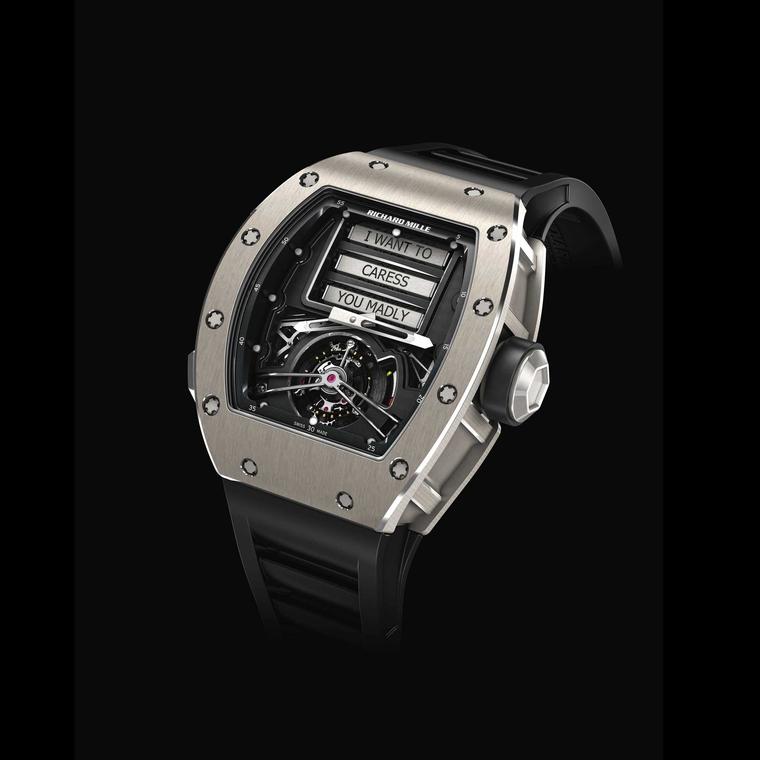 By Rebecca Doulton
We've reviewed a great deal of unconventional watches at The Jewellery Editor, watches that simulate space ships or that double-up as concert halls, we've even looked at sexy women's watches, but this is the first time we have covered erotic watches. Sorry, make that erotic tourbillon watches. And coming from a brand we usually associate with cutting-edge technological innovation, avant-garde materials and high-profile brand ambassadors such as Rafa Nadal, it might come as a surprise to many.
Read more about some of the world's craziest watches here
Richard Mille's take on the erotic watch is in keeping with the avant-garde house style, and moves on from the heyday of pocket porn when, in the 18 and 19th centuries, elaborately hand-painted and explicit scenes decorated the inner case, well hidden from prying eyes. As technology advanced and watchmakers such as Jaquet Droz excelled at automata - allowing the figures on the case and dial to move - things got even hotter.
Read more about Jaquet Droz automata watches here
In keeping with the telegraphic texting available via SMS and WhatsApp, Richard Mille watches have their own interpretation of erotic. Christened the RM 69 because of the 69-hour power reserve, a choice on which we don't need to elaborate, these men's watches are equipped with a roulette wheel of desire that seduces its owner with passionate messages from the heart and beyond.
By activating the complication via the pusher at 10 o'clock, suggestive phrases pop up randomly in the three rectangular windows. The 505-part movement responsible for "the rotation of three grade 5 titanium engraved rollers like Tibetan prayer wheels" is the new Richard Mille Oracle complication developed in collaboration with Audemars Piguet and Renaud et Papi.
View more innovative watches from Richard Mille here
In order to enjoy an unimpeded view of the erotic message, the pusher at 8 o'clock makes the watch hands disappear. When released, the hands automatically return to their original position in the lower half of the dial. The RM 69 features a power reserve indicator on the dial and, as mentioned, comes with a 69-hour power reserve - a hefty fuel supply given the tourbillon, rollers and timekeeping functions to keep juiced.
Richard Mille's hallmark tonneau-shaped tripartite case is made in grade 5 titanium and measures 50 x 42.70 x 16.15mm - plenty to get it noticed. Limited to just 30 pieces, the RM 69 Erotic Tourbillon will be available exclusively in Richard Mille watch boutiques around the world. 
The complex 505-part "Oracle" complication of the Richard Mille RM 69 Erotic Tourbillon was developed with Renaud et Papi.

Richard Mille's new RM 69 Erotic Tourbillon watch is a roulette wheel of desire designed to seduce its owner with suggestive messages from the heart and beyond.

The RM 69 Erotic Tourbillon watch is endowed with a complication allowing for the random display of suggestive messages. The large 50mm case is made from lightweight titanium, and the tourbillon, retractable hands and erotic texts will keep functioning for 69 hours thanks to its generous power reserve.