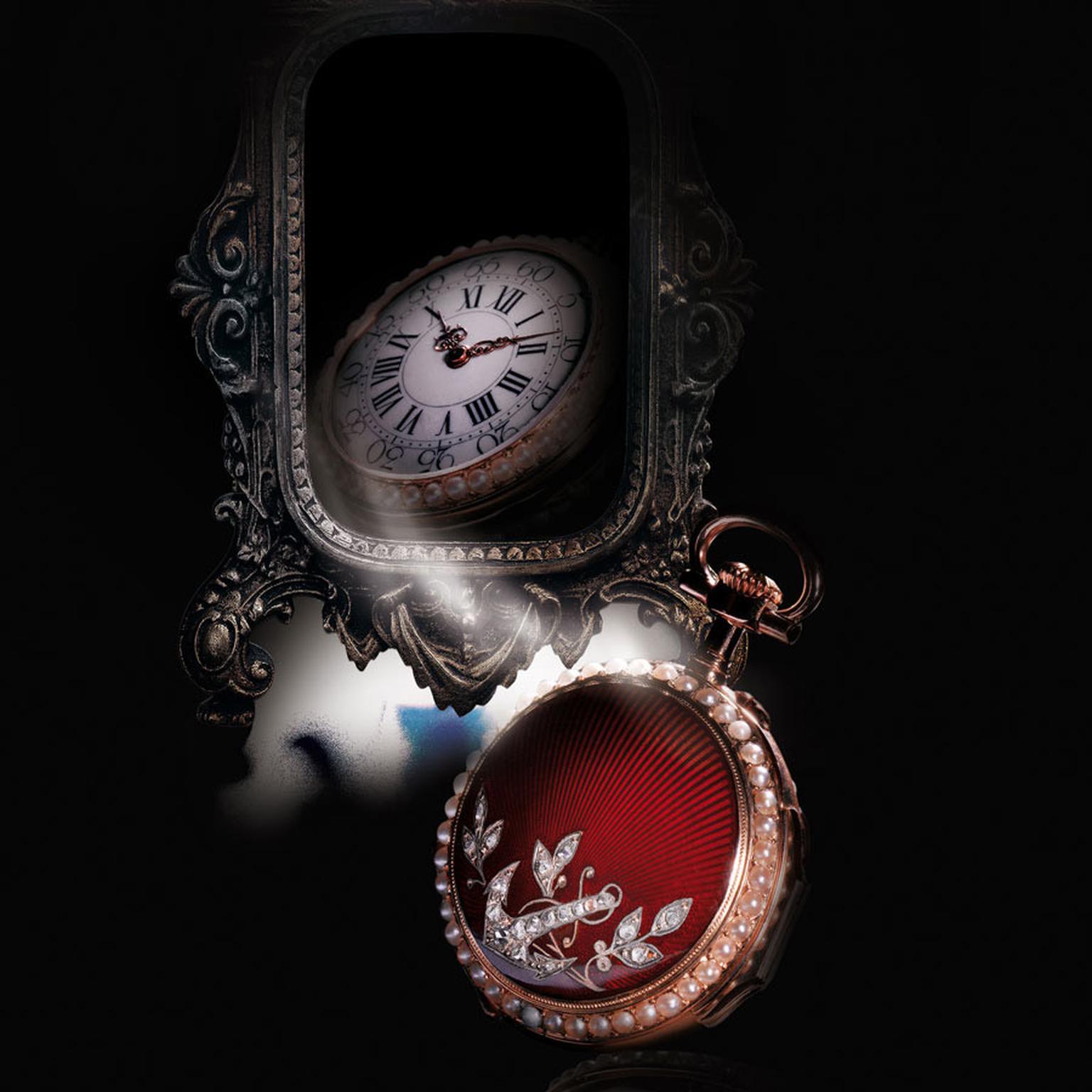 Jaeger-LeCoultre was the first watch Manufacture established in the Swiss Vallée de Joux and has been a watchmaking force since 1833. The brand's achievements includes the creation of a staggering 1,231 calibres and nearly 400 registered patents. In anticipation of the launch of the new Rendez-Vous collection, we take a look at the brand's history in both high jewellery and watch manufacturing.
For centuries women's watches have given artisans and watchmakers the opportunity to dream as well as the chance to innovate. In the C18th and C19th women considered watches more of an adornment than merely just a functional timekeeper and timepieces become like jewels and were decorated with precious stones, pearls and enamel miniature paintings for all to admire. Even today, the  miniature 101 calibre made in 1929 remains the world's smallest mechanical movement and Her Majesty the Queen was given a watch with a 101 movement for Coronation and her recent Diamond Jubilee.       
There is a wide choice of women's watches at Jaeger-LeCoultre and secret timepieces with hidden dials are still being produced by Jeager-LeCoultre. The Reverso needs no introduction, and has seen a multitude of incarnations that continue to this day while the Duoplan is another timeless Jaeger-LeCoultre creation. When it was unveiled in 1925 it quickly become a hit with admirers such as women such as Virginia Woolf, Simone de Beauvoir and Annemarie Schwarzenbach with its avant-garde design. The winding crown is carefully hidden underneath the watchcase allowing the small movement to be reset and wound.
High jewellery watches aren't of course simply about the movements, but the jewels that surround them. Here once again, Jaeger-LeCoultre's heritage proves strong, developing the 'snow' and 'rock' settings to expand the scope of expression in fine jewellery watches. These two stone-setting techniques allow the precious stones, and in particular diamonds, to blend seamlessly with the designs.
Jaeger-LeCoultre 2004 Joaillerie 101 Etrier

Jaeger-LeCoultre 2008 Reverso Squadra Lady Duetto

Jaeger-LeCoultre 1900 Lady watch

Jaeger-LeCoultre 1900 Pendant watch

Jaeger-LeCoultre 1904 Montre Broche

Jaeger-LeCoultre 1924 montre bague

Jaeger-LeCoultre 1931 Reverso Pendant watch

Jaeger-LeCoultre 1933 Duoplan

Jaeger-LeCoultre 1938 Joaillerie 101

Jaeger-LeCoultre 1945 Jewellery watch with cover

Jaeger-LeCoultre 1949 Duoplan

Jaeger-LeCoultre 1954 Ladies watch