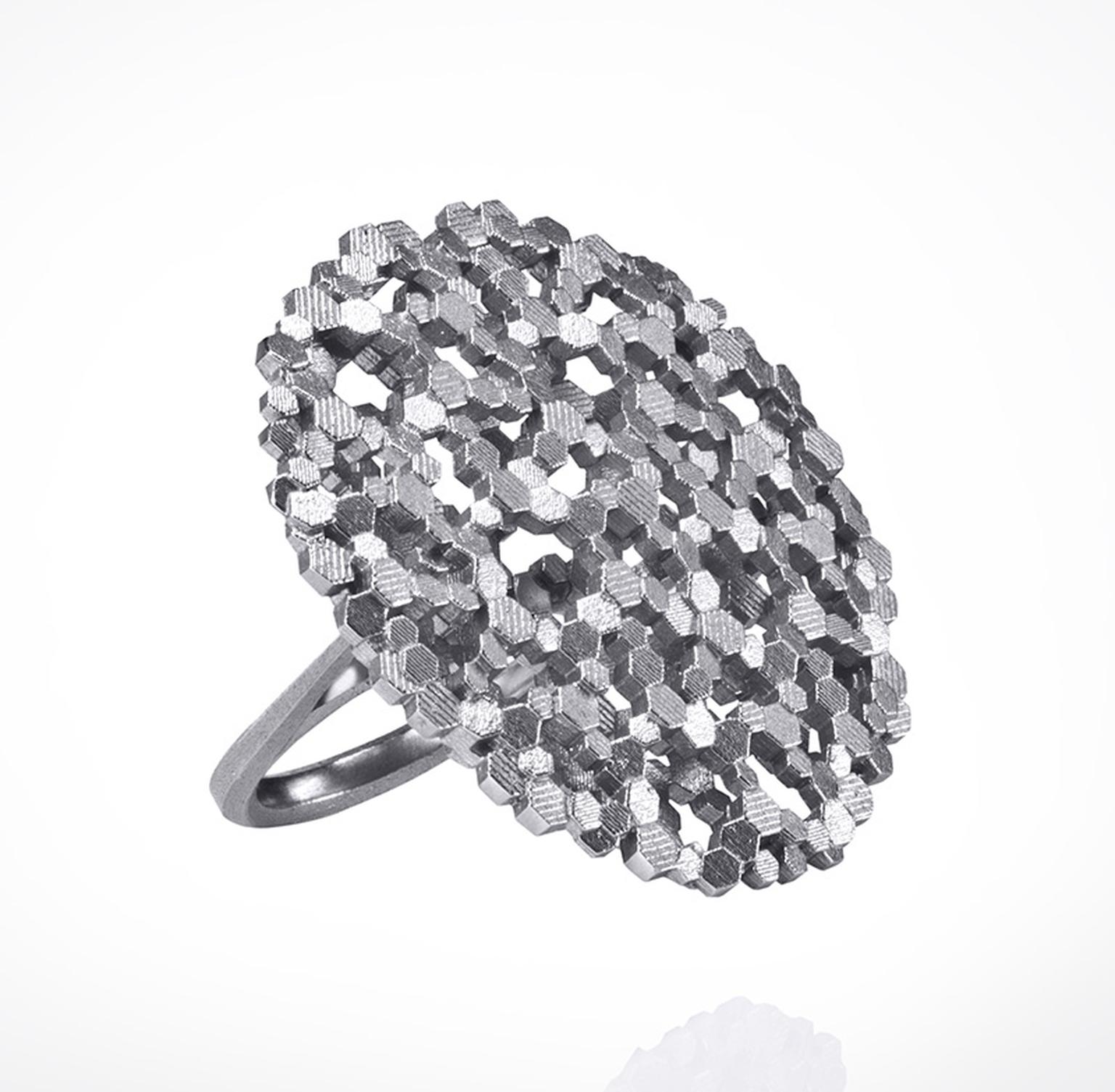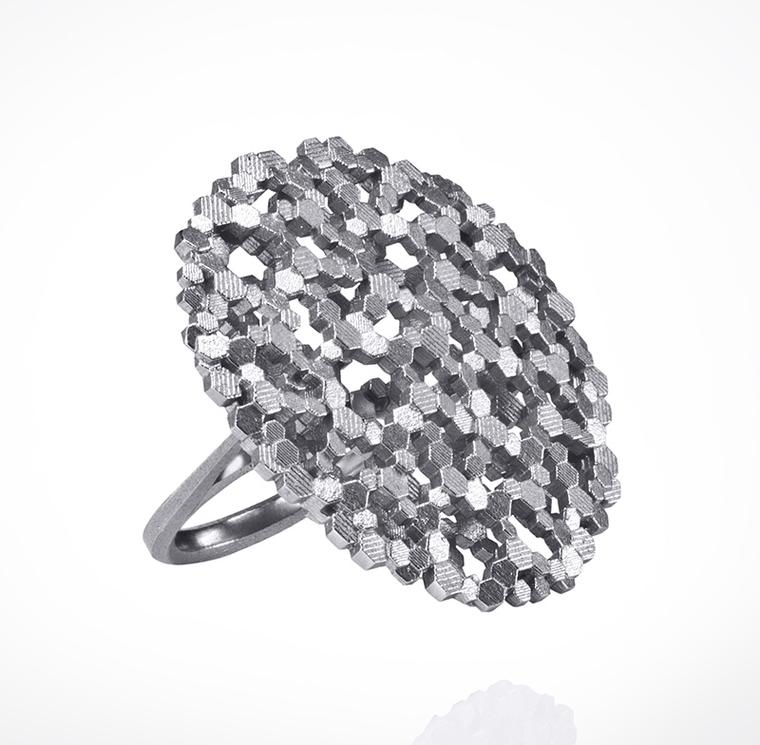 Now in its second season, Rock Vault at London Fashion Week will present this Saturday 15th a dozen rings made from one ounce of Palladium by twelve designers under the catchy name of 'The Rock Vault Dozen'. Perched on the terrace of Somerset House alongside the catwalk shows, the Rock Vault is a concept developed by the British Fashion Council, sponsored by the International Palladium Board and chaired by British jeweller Stephen Webster that aims to nurture the creative talent of jewellers based in London and place them at the very centre of the buzz of London Fashion Week.
It is hoped that their creativity will attract the attention of the media and retailers as well as help them showcase their wares and grow their businesses. All jewellers participating in the "Rock Vault Dozen" as well as the larger Rock Vault show, are not fresh out of design school but designers with and existing business of less than 8 years and based in the UK.
The designers chosen to create a ring from one ounce of Palladium supplied by the International Palladium Board are Alexandra Jefford, Fernando Jorge, Hannah Martin, Hillier, Husam El Odeh, Imogen Belfield, Jo Hayes Ward, Jordan Askill, Melanie Georgacopoulos, Sophie Bille Brahe and Tomasz Donocik and Yunus and Eliza. Palladium is the most recent precious metal to earn a hallmark (2009) and this rare white metal is both light and strong. 
Each has a very strong and individual style and no two of these rings are even remotely the same in approach, design or execution. They show the same variety and depth of talent as you can see on the catwalks a stone's throw away and let's hope that jewellery designers start getting a level of recognition usually reserved for fashion designers. 
But there is more to the Rock Vault than these dozen rings. The International Palladium Board is also working with Jordan Askill, Fernando Jorge and Hannah Martin who will create capsule collections made from Palladium. Their collections will showcase the metals properties of lightness and strength in jewellery pieces for the Spring Summer 2013 season. The twelve designers will be showing their other creations in the same area making this one of the most exciting jewellery events of the season. Read more about the Feburary 2012 Rock Vault by clicking here. 
Jordan Askill

Melanie Georgacopoulos

Alexandra Jefford

Hannah Martin

Fernando Jorge

Tomasz Donocik

Husam El Odeh ring.

Sophie Bille Brahe

Yunus and Eliza

Hillier

Imogen Belfield

Jo Hayes-Ward