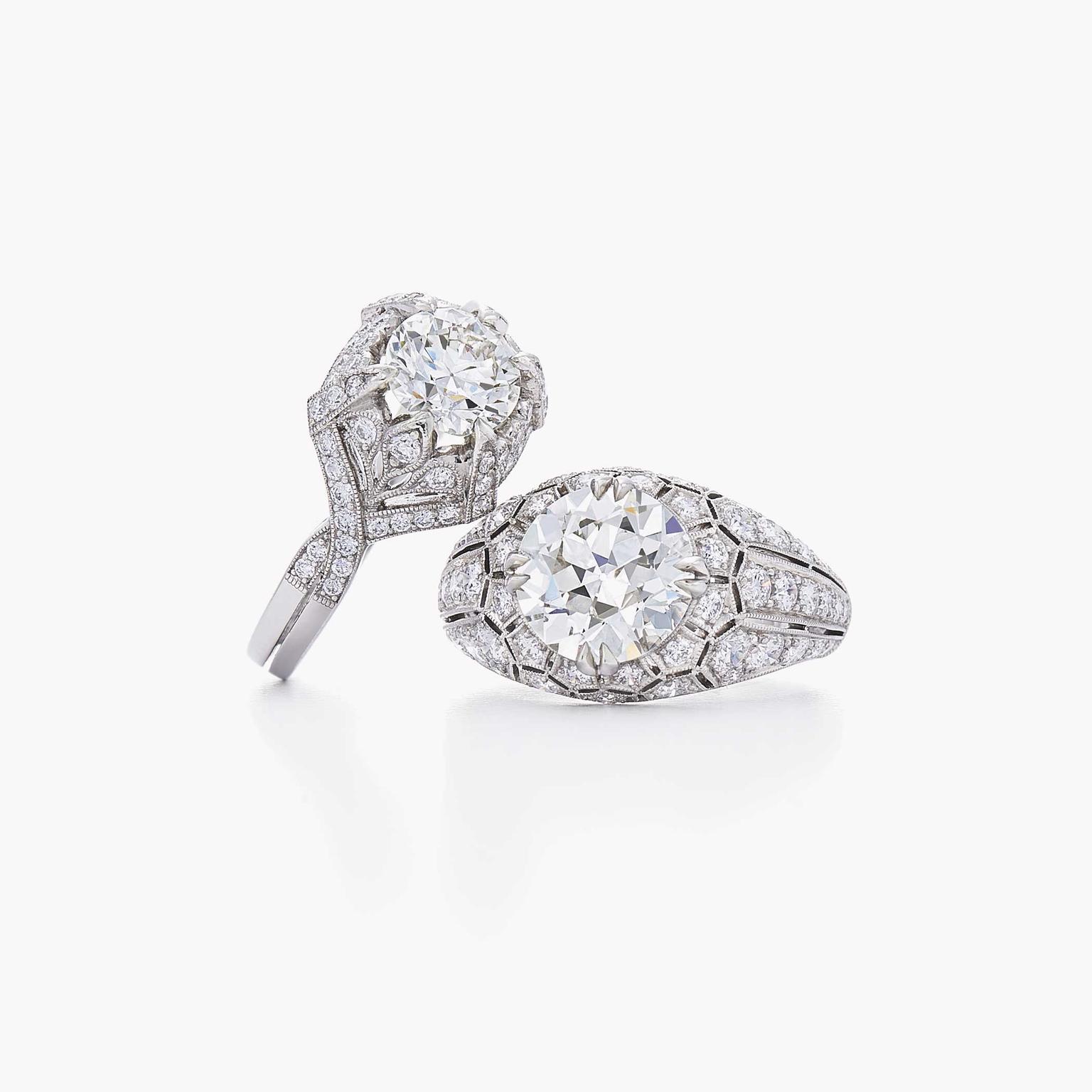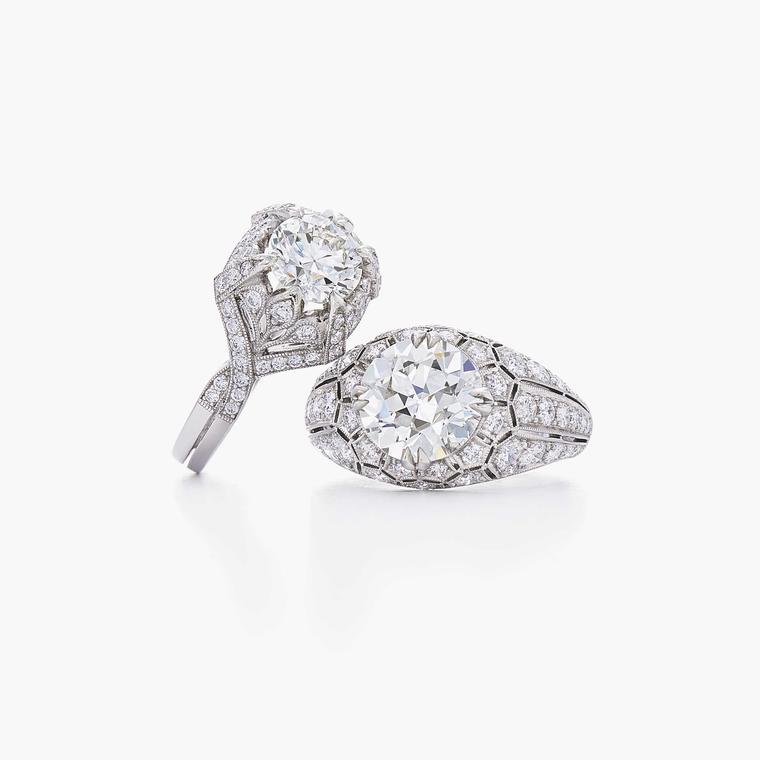 By Åse Anderson
A new collection of Fred Leighton engagement rings brings a whole new meaning to the traditional wedding mantra of "something old, something new". Inspired by the American jeweler's favorite vintage-style cuts and mountings, these unique engagement rings reference some of the most influential design periods in history.
View our gallery of unique engagement rings
Diamond cuts such as cushion, Old European, rose and Asscher are incorporated into ring designs with a timeless appeal. The intricate filigree detailing typical of the Edwardian period from the early 1900s is replicated in elaborate diamond engagement rings that exude romance. The old mine-cut filigree solitaire brings to life the remarkable workmanship of the Edwardian era in a design that is as grand as any antique engagement ring we have come across.
Read more about Edwardian engagement rings
Another impressive, yet delicately pretty, Fred Leighton engagement ring from the new collection features a 2.11ct rose-cut center stone with a diamond surround on a narrow diamond-encrusted band. More recent Art Deco influences shine through in diamond engagement rings that mimic the clean, graphic lines of the post World War I aesthetic, with brilliant-cut diamonds in square settings.
Fred Leighton has also introduced color surrounds set with sapphires, as well as yellow gold silhouettes, which lend the engagement ring collection an elegantly modern feel. Combining alluring diamonds and beautiful design, the collection, which recently launched at the jeweler's New York salon, will be expanded this fall.
Fred Leighton opened its doors in the 1970s and is renowned the world over for both its carefully curated estate jewelry and its eponymous creations favored by celebrities such as Nicole Kidman, Sarah Jessica Parker and Natalie Portman.
Rose-cut diamond ring by Fred Leighton, featuring a 2.11ct center stone with 0.66ct diamond surround.

Three-stone, rose-cut diamond ring by Fred Leighton featuring a 2.00ct center stone and 0.31ct diamond surround.

Old mine-cut diamond filigree solitaire ring by Fred Leighton featuring a 4.61 carat center stone.

Oval rose-cut diamond sideset ring by Fred Leighton featuring a 2.00 carat center stone.

Circular-cut diamond Honeycomb ring by Fred Leighton featuring a 2.31ct center stone with a 1.08ct diamond surround.

Fred Leighton Old European-cut diamond engagement ring set with a 1.12ct center stone with diamond surround, and circular-cut diamond Honeycomb engagement ring featuring a 2.31ct center stone with diamond surround.