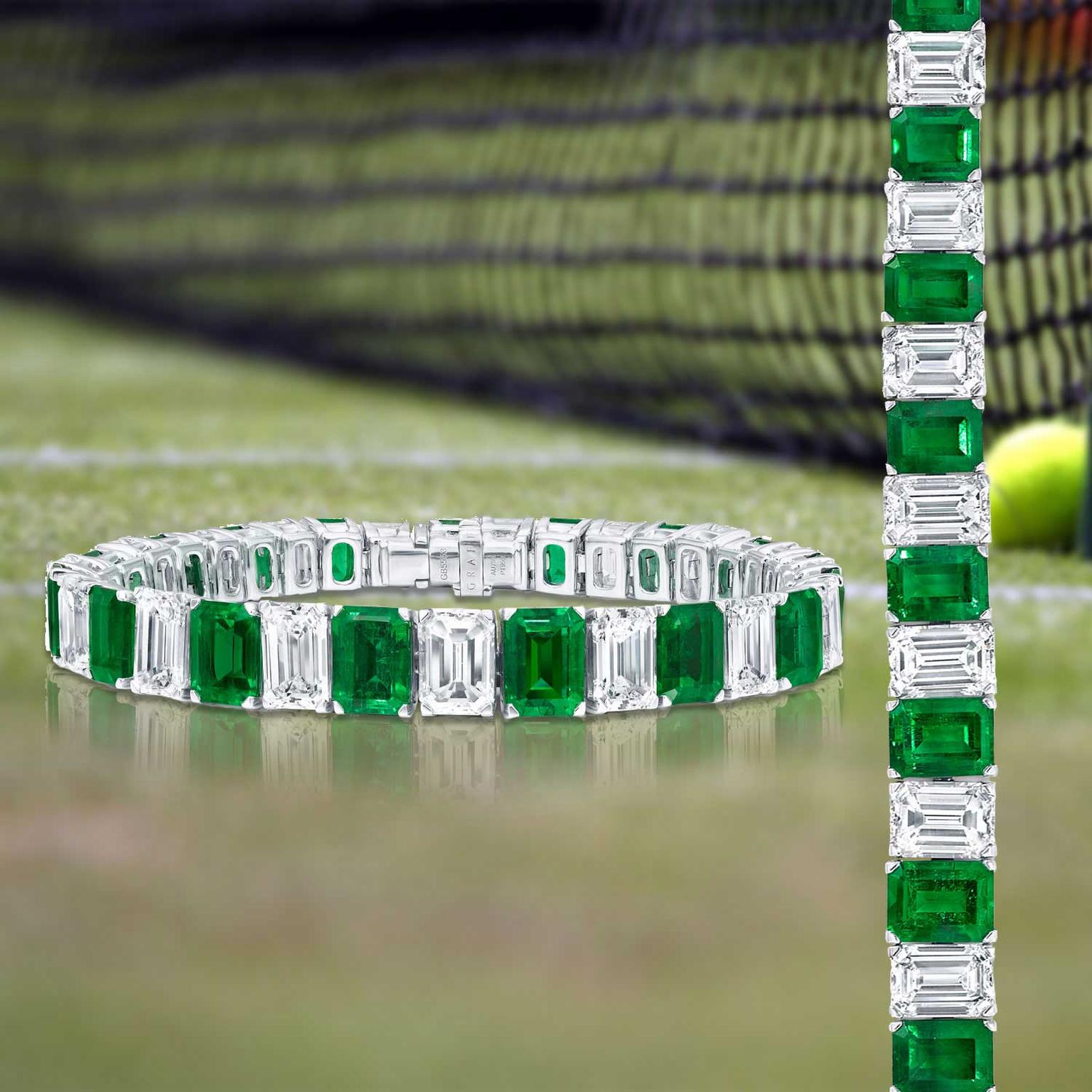 These are complicated times that we find ourselves living in, and when facing uncertainty there is nothing more comforting than a familiar item, which is perhaps why classic jewels such as the diamond tennis bracelet are proving popular once again.   
Just because we crave familiarity, however, does not mean that we are completely closed off to the idea of a twist, and there are a number of new ways to wear diamond tennis bracelets that combine the hallmarks of the traditional with a flash of the modern.
Find out how the tennis bracelet got its name here
Introducing colour is one way to make a diamond tennis bracelet feel fresh, and is a trend that purveyor of the most serious diamonds, Graff, has been indulging in. Breaking up the strict all-white line up of its tennis bracelets, a bracelet from it Elements collection that the house describes as "deceptive in its simplicity" evenly spaces 37.78 carats of diamonds with 28.98 carats of Colombian emeralds. Anita Ko, meanwhile, has chosen to challenge achromaticity by using the warming tones of rose gold to envelope the diamonds of one its tennis bracelets in generous bezel settings.
Simply breaking up the clean line that we associate with tennis bracelets can also bring this classic up to date, and allows you to introduce a bit of your own character. For a floral twist, Tiffany & Co's Victoria collection reinterprets the diamond tennis bracelet by clustering together round, pear shaped and marquise-cut diamonds, while De Beer's Albert Bridge bracelet from the new London-themed high jewellery collection uses rounds, ovals and emerald cuts in various sizes to create a rising and falling scale that mimics the silhouette of the famous landmark.
And for a literal twist on the trend, Messika has breathed new life into the tennis bracelet with its patented Skinny bracelets, which took two years to develop. The bracelets have nano springs set within the gold that allow the diamonds bracelets to be stretched and twisted before snapping back to its original shape, transforming a once reserved, grown-up design into a fun jewel that begs to be played with.