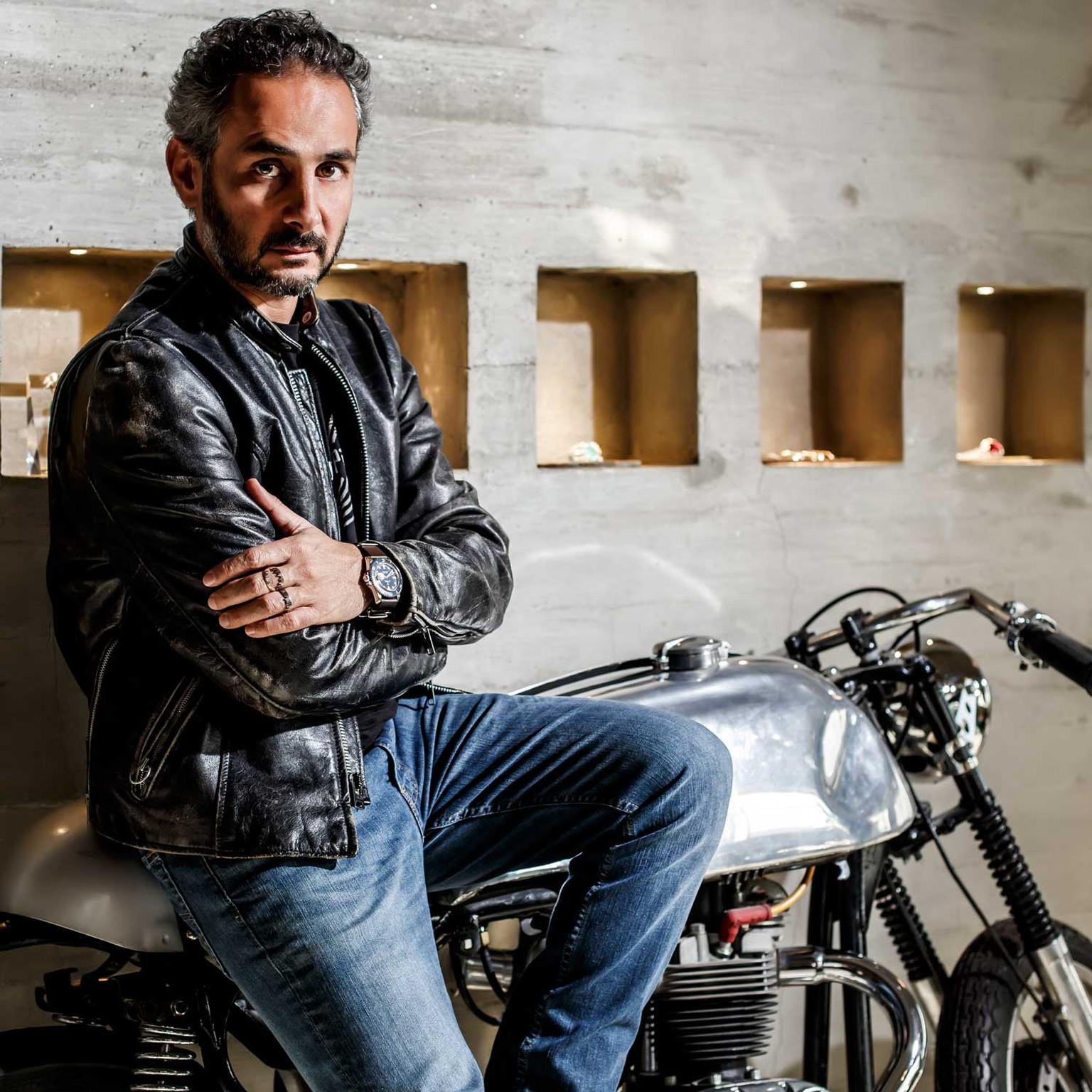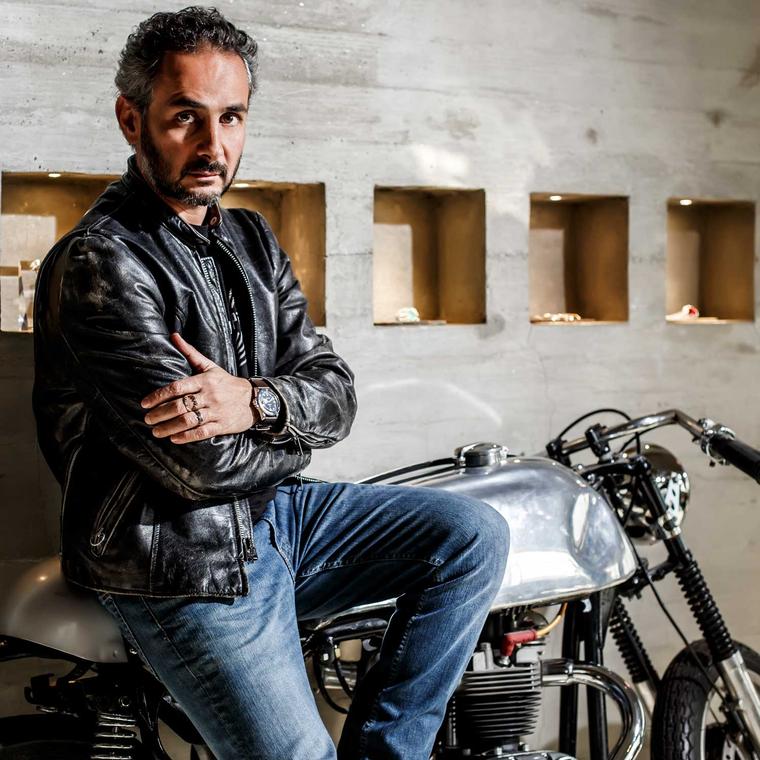 As our Olympic journey draws to a close here in Rio de Janeiro, our attention turns to those talented Brazilian jewellery designers who are successfully thriving beyond borders.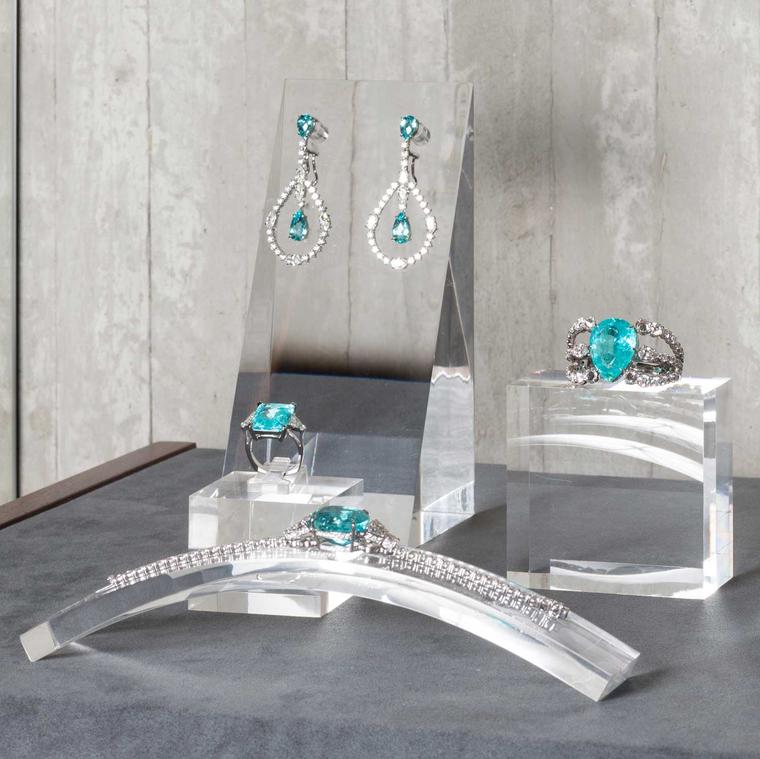 A tour de force in Brazil, jewellery designer Ara Vartanian is now determined to conquer new territories. An economics major in the US, his ambition to forge his own path initially led him to a career as a banker in Switzerland. But eventually Vartanian conceded to tradition and returned to Brazil to join his family owned wholesale business as a gemstone buyer. Looking back at his early beginnings, Ara explains how this stage forged his passion for gems: "I had the opportunity to select and buy incredible stones directly from the mine and was captivated."
For Vartanian, understanding the ins and outs of the wholesale business gave him a real advantage when he turned his hand to creating and selling his own jewels. "You have to understand what you are buying," he explains. When he designed his first ring, his connection with the gems was immediate and his technique intuitive. "I just need a piece of paper and a stone. All my inspiration comes from the gemstone and the connection I have with it."
Fast forward to today and Vartanian's distinctive style had developed into a thriving business, assisted by a team of 80 who make his creative designs a reality and help boost the brand both at home and abroad. Laughing, Ara describes his success story as the result of "both luck and survival".
His pieces are architectural and bold, yet simple and noble. His creative perfectionism is absolute – "A jewel should be perfectly formed front and back" –  but he pays the most attention to comfort and wearability, which is the biggest challenge when it comes to satisfying his exacting clientele.
More of an individualist then a trend follower, innovation and creativity characterise Vartanian's unique jewels: gem-encrusted rings perfectly moulded to the ear lobe or two-finger rings with strong lines and colourful stones. "I try to break boundaries and challenge myself," he says, and he succeeds. His hook earrings are an audacious act of balance, defying weight and gravity. As for his gemstone fetish, Ara always favours the rare and the most difficult to find, such as Paraiba tourmalines.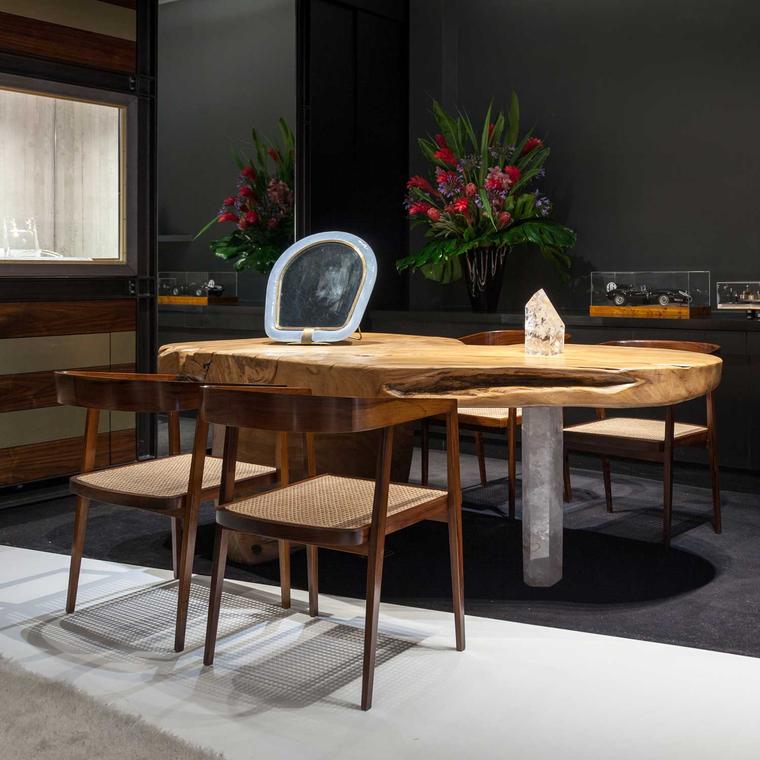 Ara Vartanian's international ambitions became reality in July 2016 when with the opening of his exclusive boutique in London's Mayfair. It was his good friend and loyal ambassador Kate Moss who encouraged him to take the plunge. "It was Kate who pushed me to open a shop in London. During these challenging times in Brazil, I felt I needed to find the right spot to showcase and explain my jewellery to the rest of the world."
His new British boutique is a striking display of his talent, featuring some of the best avant-garde pieces Brazil has to offer with Vartanian's very personal signature of edgy, daring and innovative. 
Jewels on display at Ara Vartanian's new boutique in London, including the Brazilian designer's signature two-and three-finger rings.

The centrepiece in Ara Vartanian's new London boutique is a table he designed in collaboration with the artist Hugo França, carved from an ancient tree root.

Ara Vartanian's Brazilian jewellery features a dazzling array of rare coloured gemstones, including Paraiba tourmalines from his home country.

Ara Vartanian's new British boutique is a striking display of his talent, featuring some of the best avant-garde pieces Brazil has to offer.

Portrait of Brazilian jewellery designer Ara Vartanian, who opened a boutique in London's Mayfair in summer 2016. Image: Rui Mendes