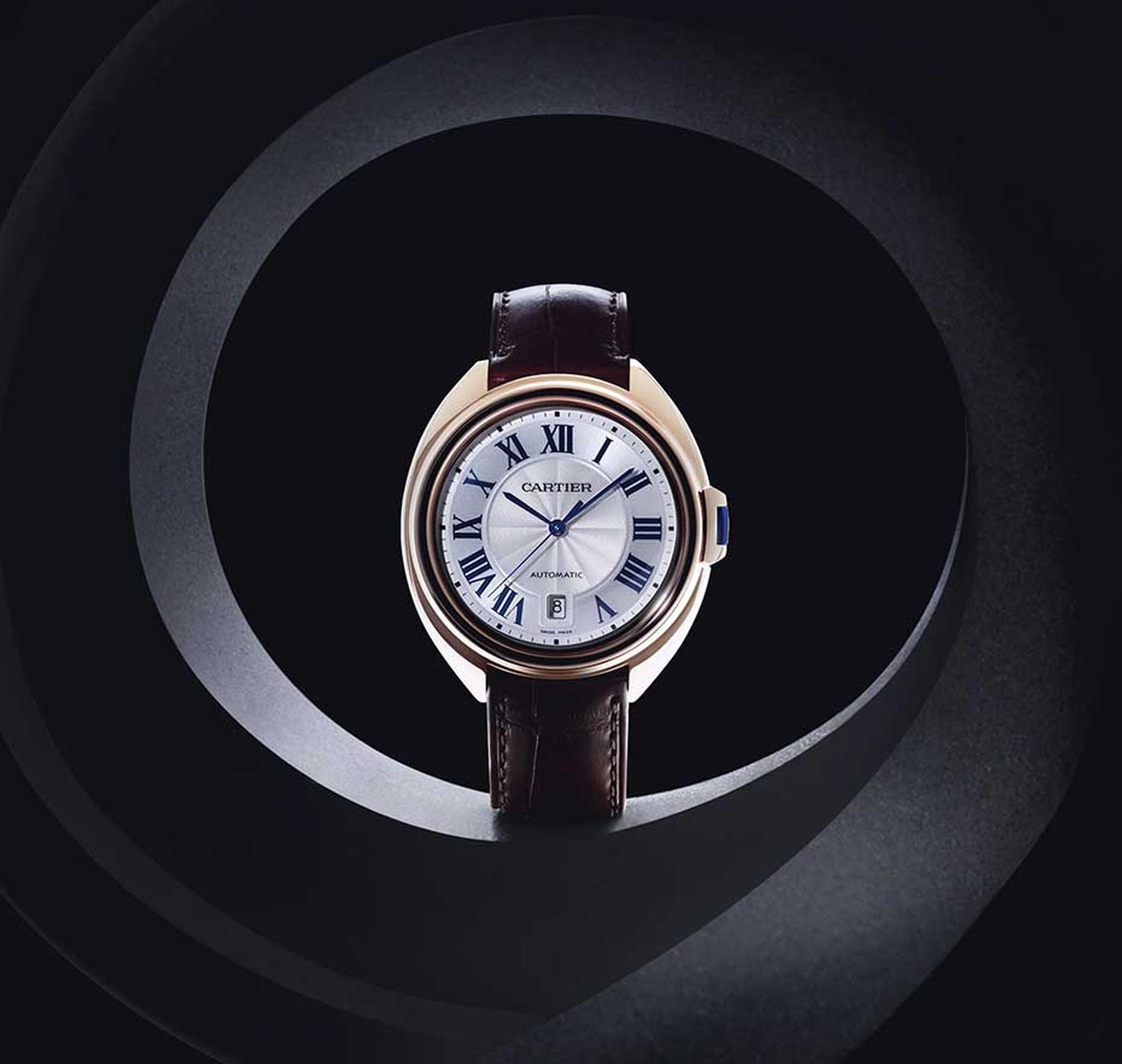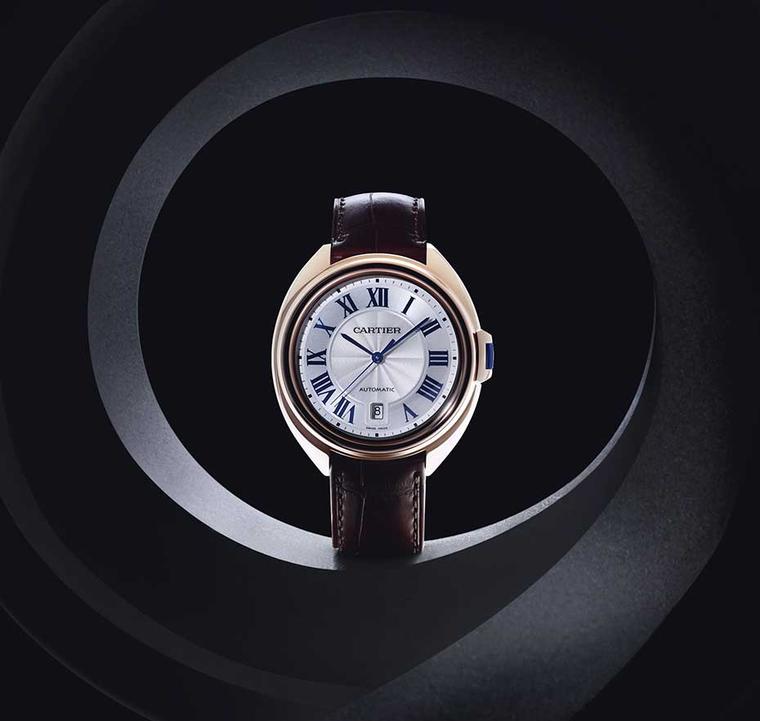 By Rebecca Doulton
While many brands at the SIHH this year presented adaptations of pre-existing models, Cartier watches surprised us with a new collection called Clé. With its more streamlined, ergonomic and harmonious lines, the new Cartier Clé watch features a new key-shaped crown from which the collection derives its name. The unusual shape of the crown is a nostalgic reminder of the days when pocket watches and clocks required a key to be wound.
Cartier has managed to bring the audacity and creative joy of its high jewellery pieces to its equally appreciated high watchmaking activities. Inspired by the silhouette of a WWI Renault tank or the crumpled remains of a Cartier oval watch following a car crash - which gave birth to the rectangular lines of the 1917 Tank watch and the groovy asymmetry of the 1967 Crash watch respectively - Cartier's designers find stimuli in the most unusual places. What is equally reassuring is the enduring success of Cartier's unconventional watch shapes. The Tank, the square Santos pilot's watch and the plump, round curves of the Ballon Bleu are all as in demand today as they were when they first launched.
The new Cartier Clé collection opens the door to a more contained and tapered rotundity than the Ballon Bleu. The challenge here was to create a new case based on a perfect circle. The round dial, with its classic Roman numerals and guilloché centre, is offset by gently arching lugs, lending the profile a graceful ergonomic line that sits perfectly on the wrist.
As Cartier aficionados know, the crown of Cartier watches is always a distinguishing feature, from the protruding blue sapphire cabochon on the Tank watch to the round protection cover on the Ballon Bleu. The Cartier Clé watch introduces a novelty with its rectangular-shaped crown, which resembles the antique keys used to wind pocket watches and clocks. Cartier's hallmark blue sapphire has not been excluded and has been fitted inside the rounded contours of the rectangular case. To adjust the time, the key can be pulled out and turned to the accompaniment of a reassuring click.
Each of the models in this new collection of Cartier watches houses a cutting-edge movement developed and assembled by Cartier's watch manufactory in Switzerland. Calibre 1847 MC is a new automatic movement with a dual-direction winding system ensuring a steady power supply of 42 hours, which keeps the hours, minutes, central seconds and date functions in perfect time.
For men, Cartier presents the Clé de Cartier in a 40mm rose gold case on a leather strap, or in a white gold case with an integrated white gold bracelet. Women have more options in a smaller 31mm case, which can be requested in rose or white gold, with or without brilliant-cut diamonds on the bezel, or a sumptuous full pavé model. 
Read about Cartier on the list of best men's watches
Cartier Clé ladies' model presented in a 31mm white gold case is offered in a luxurious full pavé setting. (Eric Maillet © Cartier)

The new Cartier Clé watch collection derives its name from the unusual shape of the crown, a nostalgic reminder of the days when pocket watches and clocks required a key to be wound. (Eric Maillet © Cartier)

The new Cartier Clé watch is presented in a 40mm rose or white gold case for men, and in a smaller 31mm rose or white gold case for women, with the option of a diamond-set bezel or a full pavé model. (Eric Maillet © Cartier)

The new Clé collection opens the door to a more contained and tapered rotundity than the Ballon Bleu. The gently arching lugs lending the profile a graceful ergonomic line, which sits perfectly on the wrist. (Eric Maillet © Cartier)

Cartier's hallmark blue sapphire on the crown has not been excluded and has been fitted inside the rounded contours of the rectangle case. To adjust the time, the key can be pulled out and turned to the accompaniment of a reassuring click. (Eric Maillet © Cartier)

The evolution of the silhouette of Cartier watches, from the Santos via the Tank and Ballon Bleu to the Clé. (Eric Maillet © Cartier)

The challenge set by Cartier's designers was to create a new case based on a perfect circle. (Eric Maillet © Cartier)