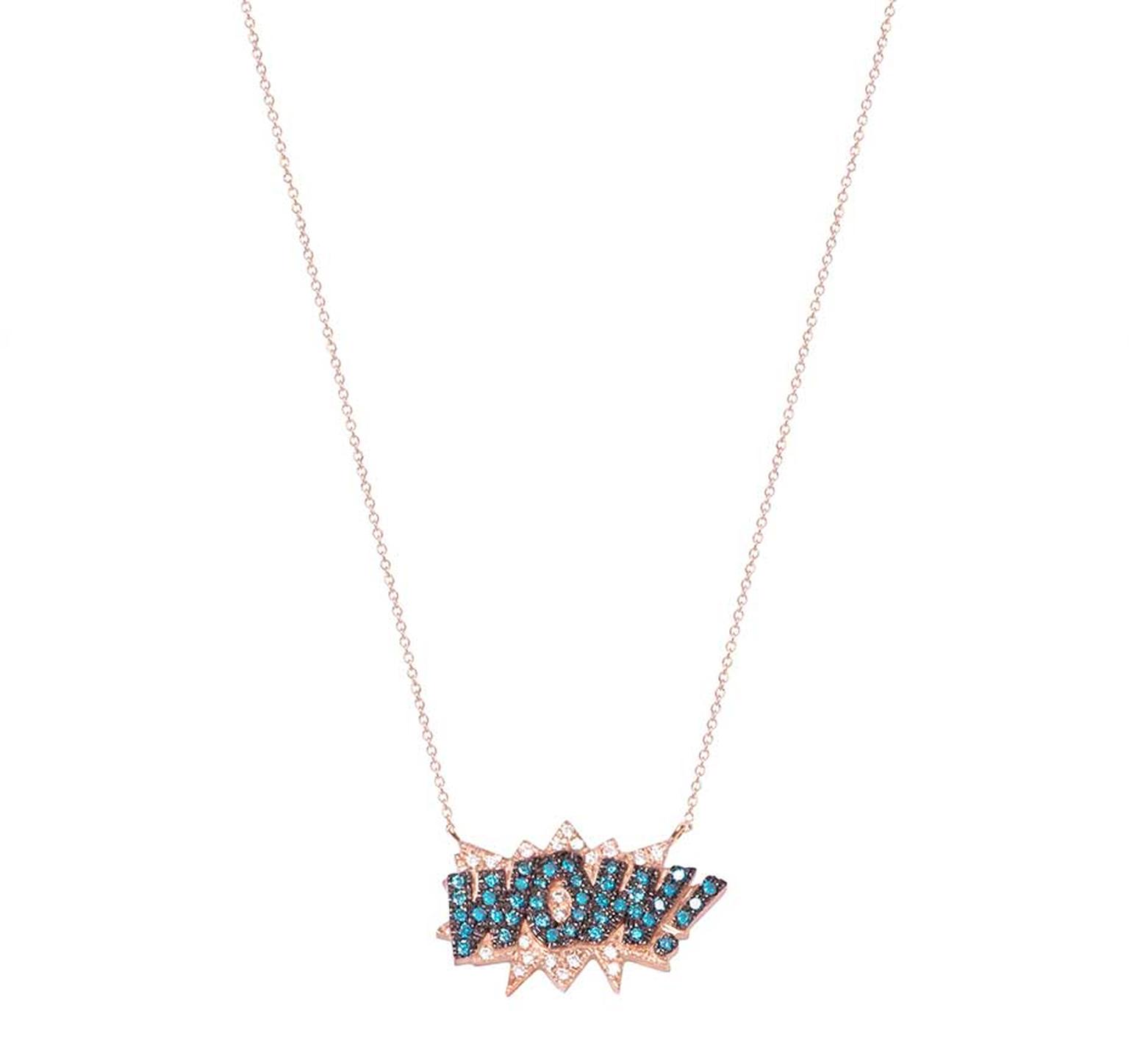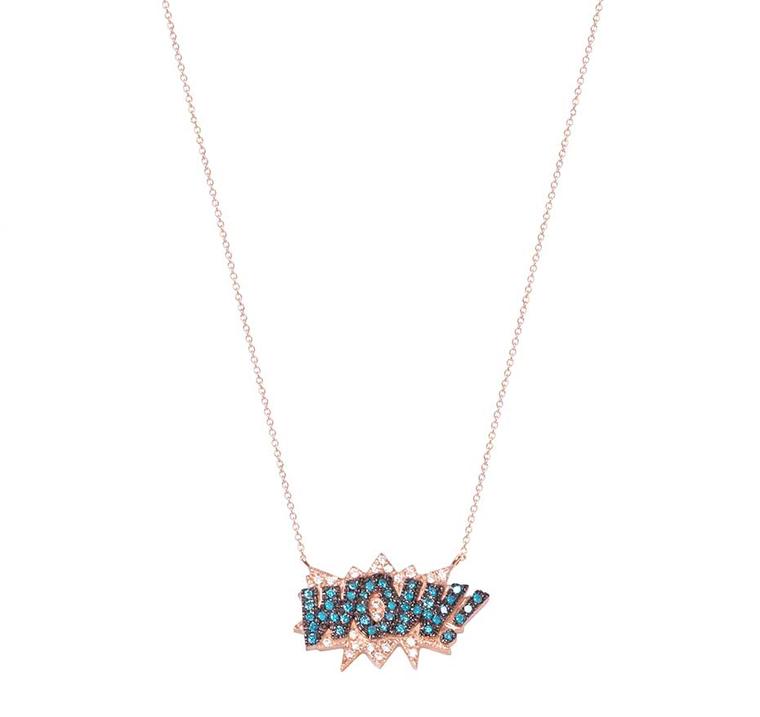 By Åse Anderson
Jewellery is a traditional Valentine's Day gift, but these gems are worlds apart from the usual heart motifs that are everywhere at this time of year. 
Unique jewellery doesn't get much more original than the Ladybug Twirl ring by Gismondi. An adorable ruby ladybird perches at the end of a spiralling white gold and diamond ring that perfectly straddles the gap between cute and quirky.
Spell out your thoughts in blue diamonds on a white diamond speech bubble with the pop art-inspired 'Wow' necklace in rose gold by jewellery designer Diane Kordas. 
Aurelie Bidermann's Big Apple pendant would make the perfect Valentine's gift, wrapped up on its own or, even better, with a pair of tickets to New York alongside it. Attached to a gold paperclip, the yellow gold apple core is embellished with 63 rubies and three champagne diamonds.
Steer away from traditional red with Fernando Jorge's undulating emerald ring, a brand-new design from this consistently creative Brazilian designer. Or embrace the trend for multi-coloured gemstones with Melanie Georgacopoulos' elegant pearl ear climbers or fellow Greek jewellery designer Lito's finger-spanning ring. 
The asymmetric design of Lisa Nik's opal and diamond earrings immediately elevates them into edgy territory, while Noor Fares' take on the mismatched earring trend - an octahedron and a cube set with multi-coloured gemstones - is the kind of design she will want to wear every day.
See our Valentine's jewellery gift guide
A diamond is considered by many to be the ultimate romantic gift, but Jacqueline Rabun's ring is anything but traditional. Featuring a free moving solitaire diamond trapped within a golden cage,the Grace ring was inspired by the classic Rubik cube. 
Still stuck for Valentine's day gift ideas? Head to our Valentine's Day Hot Topic for more unique jewellery and gift ideas for her.
Lis Nik fine jewelry asymmetrical opal and diamond earrings in rose gold.

Lito Hedy Lamarr ring in pink gold with coloured diamonds and blue sapphires from the Wonderland collection.

Noor Fares 3D Octahedron and Cube earrings in yellow gold with coloured sapphires from the Geometry 101 Rainbow collection.

Fernando Jorge Stream emerald ring in rose gold.

Gismondi Ladybug ruby ring in 18ct gold with diamonds the Twirl collection.

Melanie Georgacopoulos ear cuffs in white gold, set with sapphires and 10mm white freshwater pearls, from the Glow collection.

Diane Kordas Wow necklace with white and blue diamonds on a rose gold chain.