Rare and often inventive parures dating back to the Napoleonic era are coveted among today's antique jewellery collectors. However, as striking as they are, they can seem staid and out of date with our modern lifestyle.
But in fact, they are quite the opposite. Imagine owning a jewel that breaks down into multiple pieces, with cleverly devised interchangeable components: necklaces that split into bracelets, brooches that transform into hair ornaments and pendant drops on stomachers that turn into earrings, offering myriad ways to accessorise contemporary wardrobes. The joy is in finding those that date back to the 18th or 19th century completely intact, still in their beautifully designed presentation boxes.
The origins of parures
The term parure comes from the French verb, parer, meaning to adorn. And adorn they did - parures originally came into style during the late 1600s but quickly went out of fashion during much of the 1700s due to the simplicity of the fashions of the times. It was Napoleon, who loved jewellery and lavished sparkling gifts on his first and second wives, who brought parures back in to favour by commissioning them from the most revered jewellers of the time.
Traditionally, a parure is a full set of jewellery that is supposed to be worn as a matching suite - usually a brooch, bracelet, pair of earrings and a ring, but they can be more elaborate and include a tiara, diadem and stomacher also. The most elaborate of parures, such as those worn by royalty, can contain up to 16 pieces and even include buttons and aigrettes. Demi-parures consist of as few as two pieces: earrings and a brooch or earrings and a necklace, but they might also include a brooch that transforms into a pendant and/or day-to-night earrings.
Napoleonic, Georgian and Regency parures are often crafted out of diamonds and a variety of gemstones in silver-topped or high-carat gold. Paste versions were also quite popular and still exist today, although it would take serious searching, or a stroke of pure luck, to find a complete set. Moving into the Victorian era and different materials emerged, including seed pearls, micro mosaics, cameos and coral.
A 1950s revival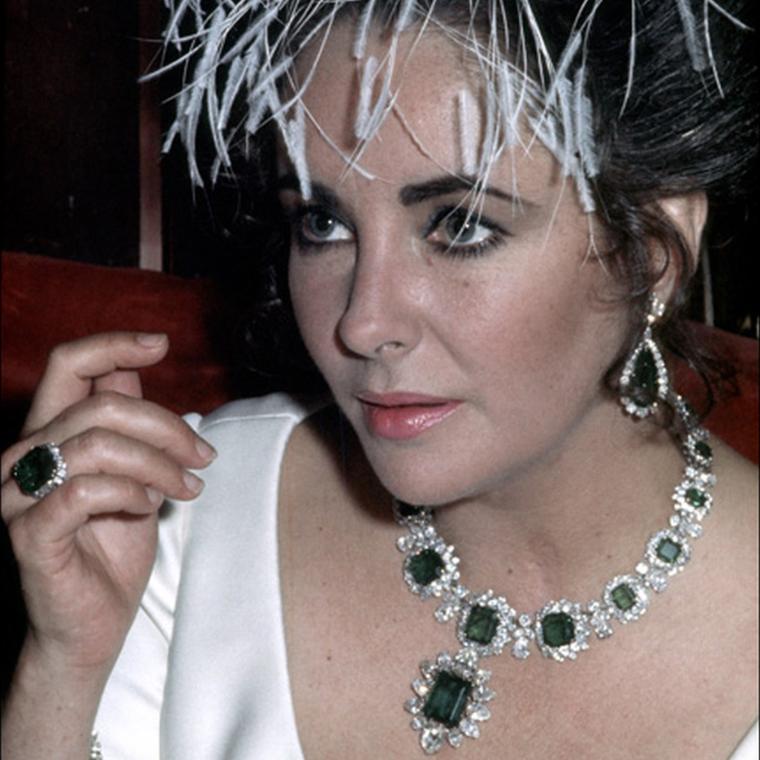 There was somewhat of a revival of a form of parures by renowned houses such as Bulgari and Van Cleef & Arpels in the 1950s, created for passionate collectors and jewellery lovers, movie stars and socialites. One of the much publicised and photographed suites was the emerald and diamond necklace with detachable pendant/brooch, complete with matching earrings, ring and floral brooch, that Bulgari designed for Elizabeth Taylor. These latter-year ensembles often started life as two jewels and more pieces were added. Taylor wore her emeralds in numerous combinations.
Today, if you are able to locate a parure from Georgian or Victorian times, in its fitted box, don't hesitate, purchase it, and wear it as many ways as you can, changing it up and pairing it with other pieces from the time or "en suite" for more formal occasions.  
Macklowe Gallery's Victorian demi-parure of banded agate and pearl in English Victorian 15K  gold with detachable pendant/brooch hanging from a woven gold necklet chain. The suite has matching star banded agate and pearl motif earrings. In the original fitted box, Signed D & J Wellby, London. Circa 1850's ($12,500).

The Three Graces Fine Jewelry's Georgian garnet pansy parure of almandine garnets in it's original fitted box ($18,850).

Elizabeth Taylor wearing her Bulgari diamond and emerald necklace with detachable pendant/brooch - a gift from Richard Burton.