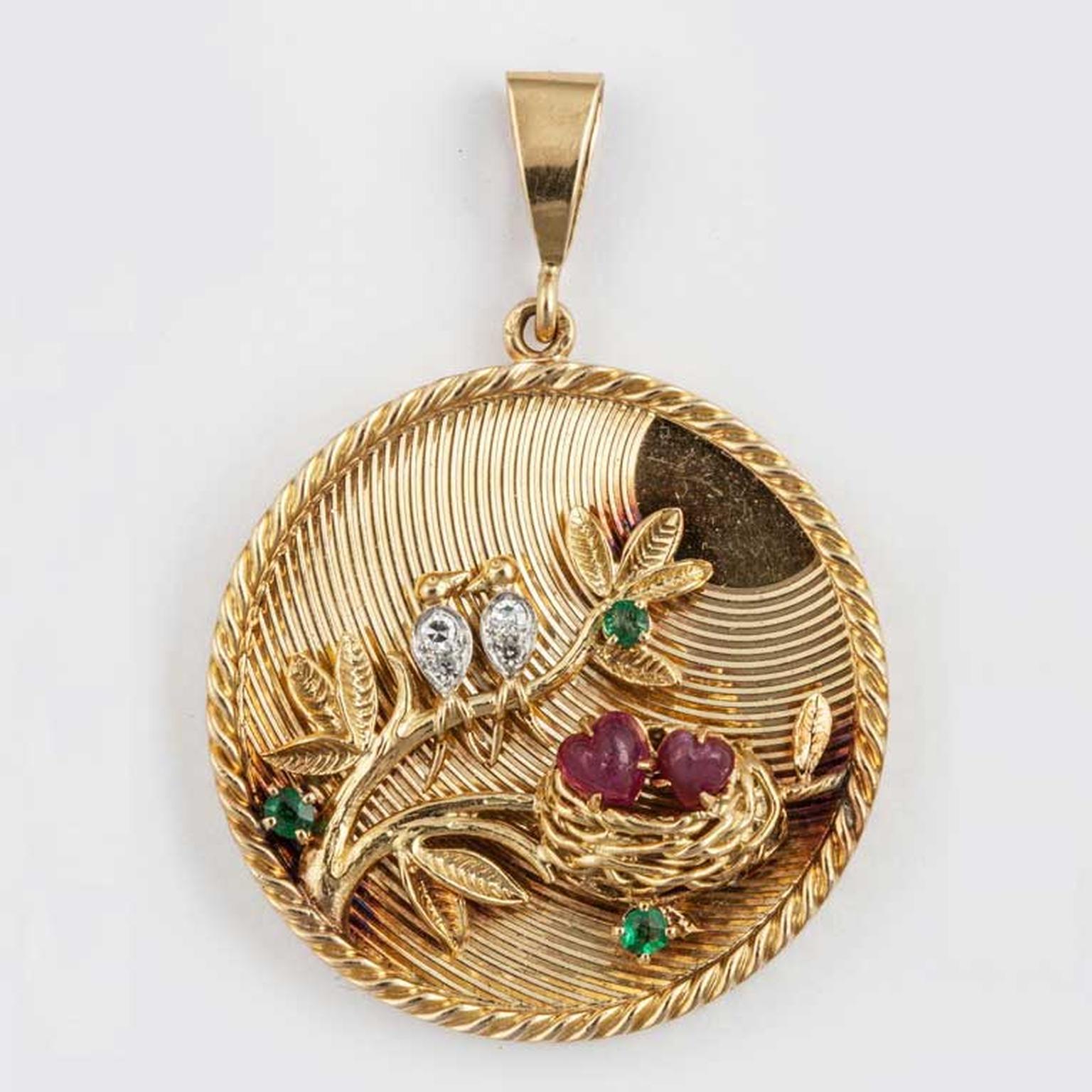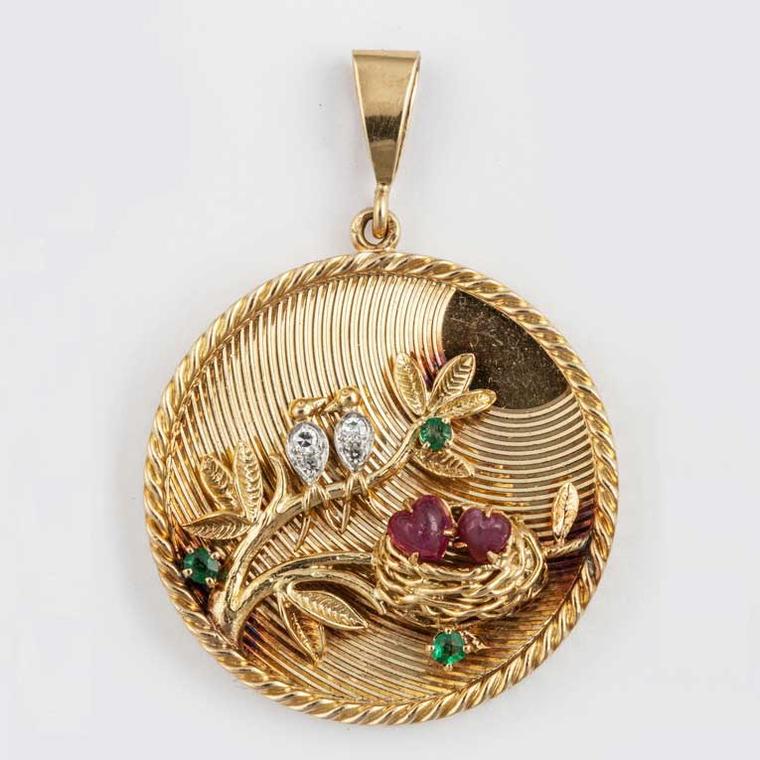 By Beth Bernstein 
Secret codes in gemstones, words and motifs were all adornments of affection that reigned supreme in the aptly named Romantic Period (1837-1860) of the Victorian age. Yet, almost all of this symbolic antique jewellery endured from the Georgian era and lived on throughout the 1900s. 
In the 20th century, the Duke and Duchess of Windsor's entire romance could be told through jewels. There was the early Cartier diamond and ruby heart charm that contained the message "The Heart Has Its Reasons", which became the title of the Duchess's memoir. Meanwhile, secret inscriptions, meaningful motifs and coloured gemstones bespoke the couple's intimate love story. 
Back in the Regency and Georgian eras, Acrostic jewellery, in which the first letter of each gemstone spells out a word of affection, spread throughout Europe after French jeweller Jean-Baptiste Mellerio designed pieces for Napoleon Bonaparte. The gems spelled out messages and important events, leading to Acrostic symbolism crossing the channel and time periods, and appearing in Victorian lockets, brooches and rings, spelling out words such as Regard, Dearest and Love. 
Read more about Acrostic jewellery here
The entwined initials of AEI offered another sentimental code, which translated from Greek and stood for Amity, Eternity and Infinity. Romantic symbols flourished during Victorian times - the meaning of hearts changed with the motifs with which they were combined: double hearts with a bow on top spoke of two hearts tied together; a crown-topped heart suggested ruler of my heart; and a flame above a heart stood for burning passion. Love was also portrayed in Cupid's bow and arrow, and padlocks for which only the lover held the key. A swallow in flight meant "safe home" and, if carrying a forget-me-not in its mouth, signified "I am thinking of you until I return". 
Miniature portrait brooches also featured in the Victorian era, from which the lover's eye was born. These were said to originate from when the Prince of Wales, later George IV, found a discreet way to send his rumoured lover a token of his affection, while preserving anonymity. These became the most secret of mementos during the 19th century. 
Lyon's jeweller Alphonse Augis created a favourite pendant among collectors, based on a line from a poem that Rosemonde Gérard wrote to her husband Edmond Rostand, author of Cyrano de Bergerac: "Aujourd'hui plus qu'hier et bien moins que demain", which translates as "For, you see, each day I love you more, today more than yesterday and less than tomorrow". The poem was published in 1890 and Augis created a medallion in 1907 with part of the verse engraved on it. It soon became a coded message in which the words plus and moins were replaced by a diamond + sign and a – sign, set with baguette-cut synthetic rubies or sapphires.
By collecting and combining these antique jewellery keepsakes, you can create your own romantic language of love.
Wartski gold, enamel and gem-set brooch by Lucien Falize featuring the word "Recuerdo", meaning memento, in medieval script. The circular form is centred with a diamond-set pansy, which signifies thoughtful memento. Paris, circa 1880.

Berganza pendant dating back to approximately 1930, in 18ct gold with diamonds and synthetic rubies (which many of these pendants were made from). 

Glorious Antique Jewelry's cabochon turquoise Victorian swallow brooch representing safe home.

Melody Rodgers turn-of-the-century red enamel and seed pearl double heart with bow top pendant, signifying two hearts tied together.

The Three Graces Victorian gold AEI (Amity, Eternity, Infinity) pendant with rubies, sapphires and seed pearls, representing everlasting love.

Provenance Jewellery mid-19th century locket in 15ct gold designed as an oval locket pendant. In this piece, the dove represents love, spirituality and peace, while forget-me-nots symbolise remembrance. The dove is guarding a nest of eggs suggesting that this piece would have belonged to a mother who stored portraits of her children.

Inez Stodel 18ct gold pendant featuring two birds with diamond bodies on a branch close to their nest, with two ruby hearts on a different branch, signed: Fred, Paris.