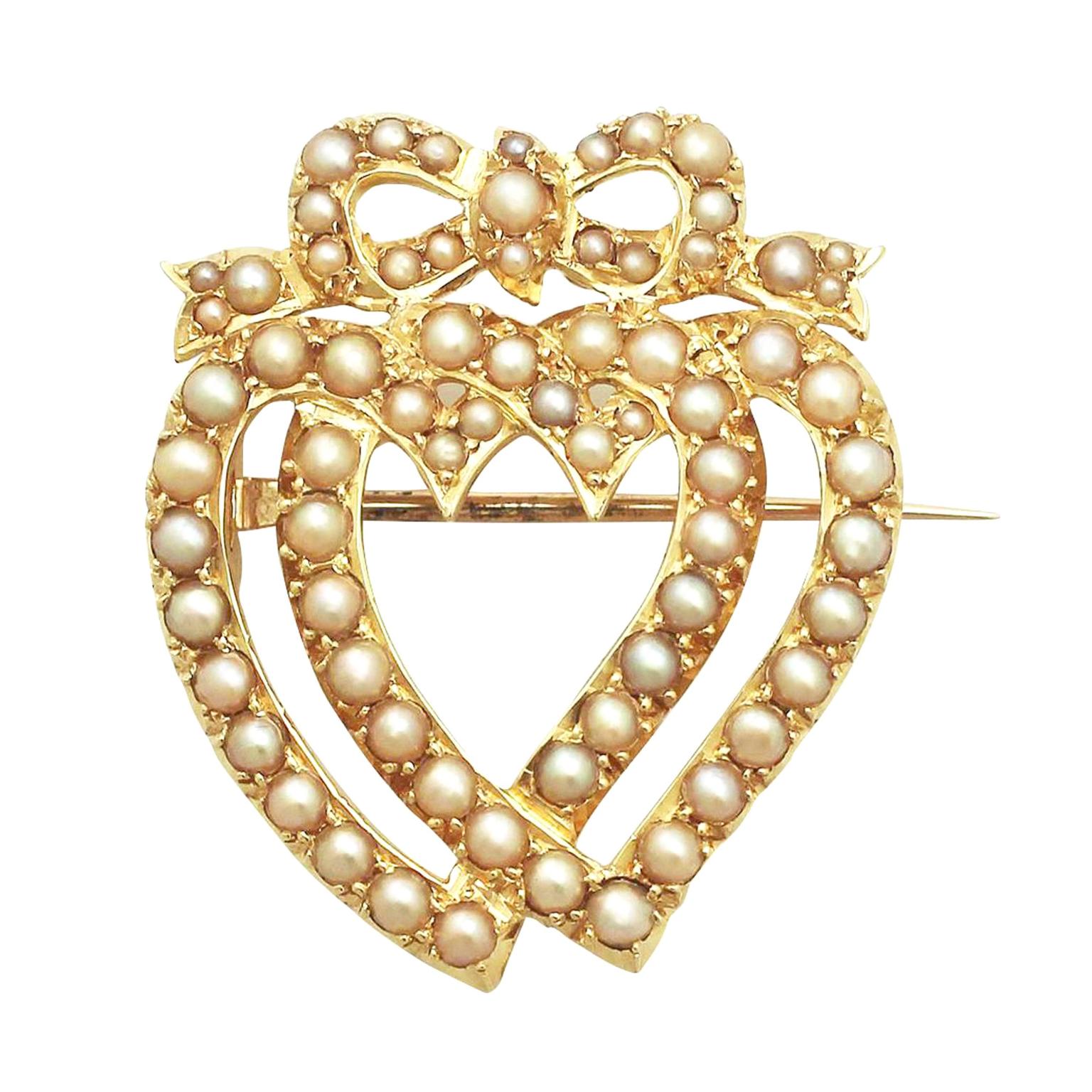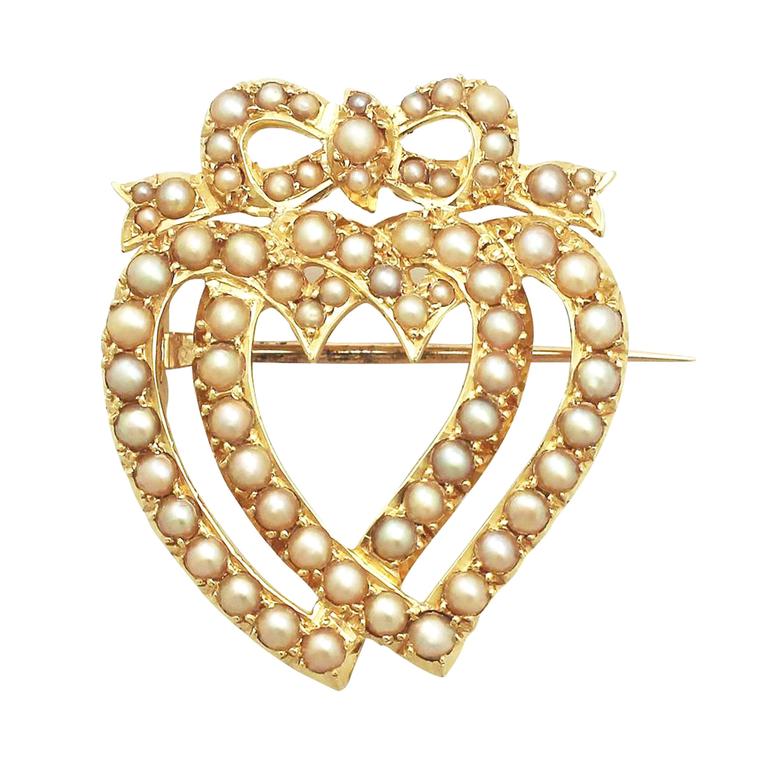 Have you ever seen a teenage girl draw a heart with her name and that of her favourite beau? Have you ever done it yourself? The idea that a heart represents the love between two people dates back centuries and still continues today. Although emblematic in various modern incarnations, such as tattoos and emoticons, it is never more so than in antique jewellery.
The heart motif refers to friendship, devotion and affection, although the most powerful and significant of all hearts in jewellery are the versions that refer to deep, romantic and enduring love. Use of the heart shape to represent love was first reported at the end of the Middle Ages. The symbol gained popularity in the 15th and 16th centuries and became widely used in jewellery design throughout the subsequent centuries.  
See how the heart has been interpreted in contemporary jewellery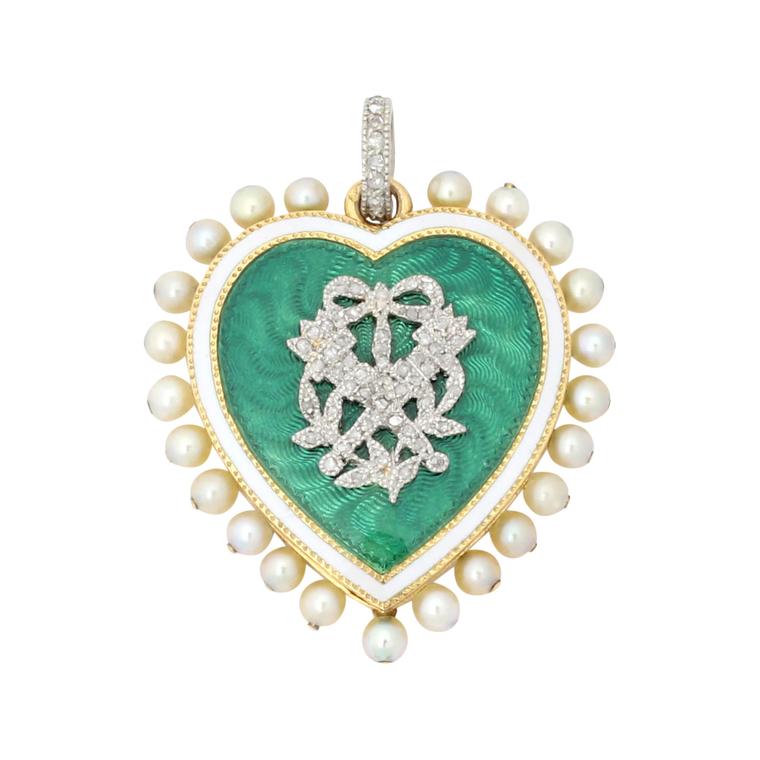 Early on in the relationship between King Edward VIII and Wallis Simpson, she received a Cartier heart charm as a gift, which opened to reveal the Blaise Pascal line as an inscription: "The Heart Has Its Reasons". Not only did Edward abdicate his throne for Wallis, but after they married and became the Duke and Duchess of Windsor, she wrote a memoir with the famed line as the title.
As much as the heart has its reasons, it also represents various meanings when combined with other motifs. The gemstones featured in antique jewellery designs were also significant when it came to the diverse selection of hearts throughout the Georgian and Victorian times.
Some of the different styles included a witch's heart, with its bottom curved to one side, which was originally worn as an amulet in ancient times to protect against evil eyes and from witches stealing milk or harming newborn babies. In Scottish culture it is called the Luckenbooth heart, and in the 18th century the token implied that the giver had become "bewitched to fall in love" with the recipient.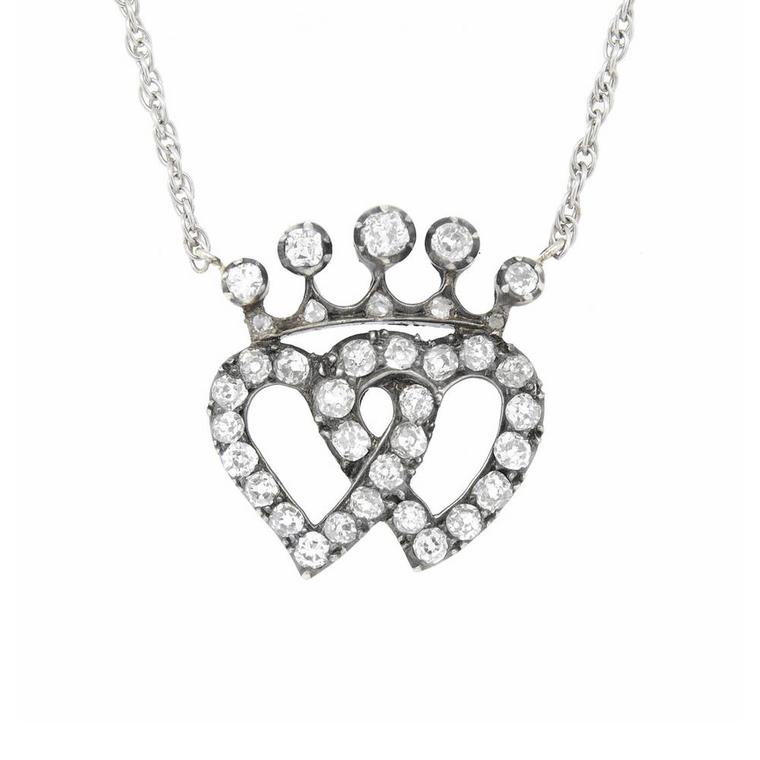 Hands holding a heart took on different styles in the earlier and later time periods, and in different cultures. The fede gimmel ring, with two hands clasped together that swivel open to reveal one or two hearts - given as a betrothal ring - started life as an early Roman ring and later became popular throughout Europe. English Victorian pendants and brooches displayed a hand holding out a heart as a gesture of affection, and the Irish claddagh ring, in which two hands hold one heart, bespoke "I hold your heart in my hand". However, this took on slightly varied meanings depending on whether the recipient wore it facing in or out on the finger.
Read more about hand motifs in vintage jewellery
Other styles depicted entwined hearts with connotations of "continuous, everlasting love" - similar to the infinity sign, which cannot be broken. And double hearts set side by side meant "bound together" and were traditionally set with gemstones and used for betrothal in the 1800s. Some of the gems that appear in combination in these antique rings include diamonds for endurance, rubies for passion or love, and sapphires for fidelity.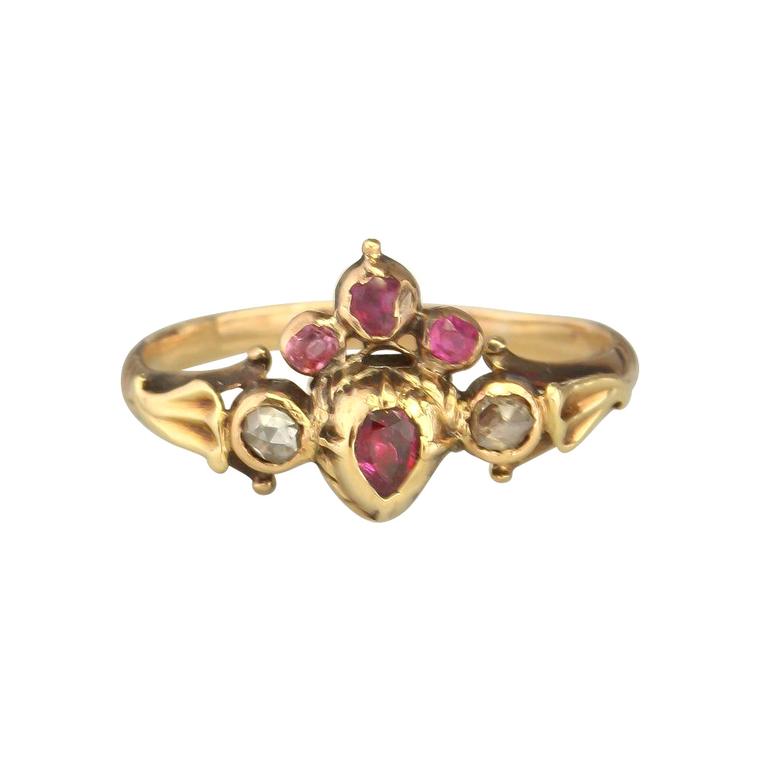 Double hearts with a crown symbolised "the reigning of fidelity over a marriage", while single crowned hearts were equally popular for engagement rings and carried the meaning "ruler of my heart". The poet Elizabeth Barrett Browning's engagement ring from 1964 was a crowned diamond heart.
A heart with a flame on top spoke of "burning with passion", although the sacred heart depicted with a flame represented devotional or religious love. Heart-shaped padlocks or lockets were a way to lock away a loved one's memory, and many Victorian styles were designed with flowers suggesting remembrance, love and fidelity, to name just a few romantic notions.
In other styles of antique jewellery, such as those displaying an arrow going through a heart, it referred to cupid shooting its dart into the heart so that the recipient fell in love. And a heart with a key motif contained several meanings, such as "I have the key to your heart" or "you are the key to my heart".
A. Brandt & Son early Victorian antique pin, later converted into a pendant, in sterling-topped 14ct yellow gold, depicting romantic intertwined diamond-set hearts with a crown, and spoke to the "fidelity of love", circa 1850. 

Alice Kwartler Antiques heavy figural heart charm in 14ct gold with applied ruby and diamond key on an engraved background, denoting "you are the key to my heart".

Antique Velvet Gloves Georgian crowned heart ring set with natural rubies and diamonds in 14ct yellow gold, which symbolised "passion and endurance". 

Bell & Bird Georgian era twin diamond heart ring with flame detail in 14ct gold, suggesting "burning passion".

Bentley & Skinner enamel and diamond heart bangle, with the central heart-shaped panel decorated in dark blue guilloche enamel within a white enamel border, with a rose diamond entwined twin heart motif, circa 1880.

E.D. Marshall Jewelers signed Cartier heart-shaped pendant in 18ct yellow gold with a green guilloché enamel face. The centre of the heart is steeped with symbolism with a platinum, diamond-set plaque of two crossed, upright, flaming torches amidst sprigs of ivy, all crowned by a ribbon bow. 

Fred Leighton foil-backed crowned heart ring with a rose-cut diamond centre mounted in silver-topped yellow gold, indicating "ruler of my heart". Available at 1stdibs.com.

Kunsthandel Inez Stodel English silver "key to my heart" brooch with gold backing set with brilliant-cut diamonds.

Melody Rodgers Double entwined heart necklace.

Romanov Russia Victorian era gold and turquoise forget-me-not heart locket bracelet, circa 1860. 

Simon Millard FGA of Bath Georgian witch's heart brooch in 9ct gold, set with flat-cut foiled garnets, circa 1775. 

ACS Antiques & Collectibles seed pearl and 18ct yellow gold heart-entwined brooch.