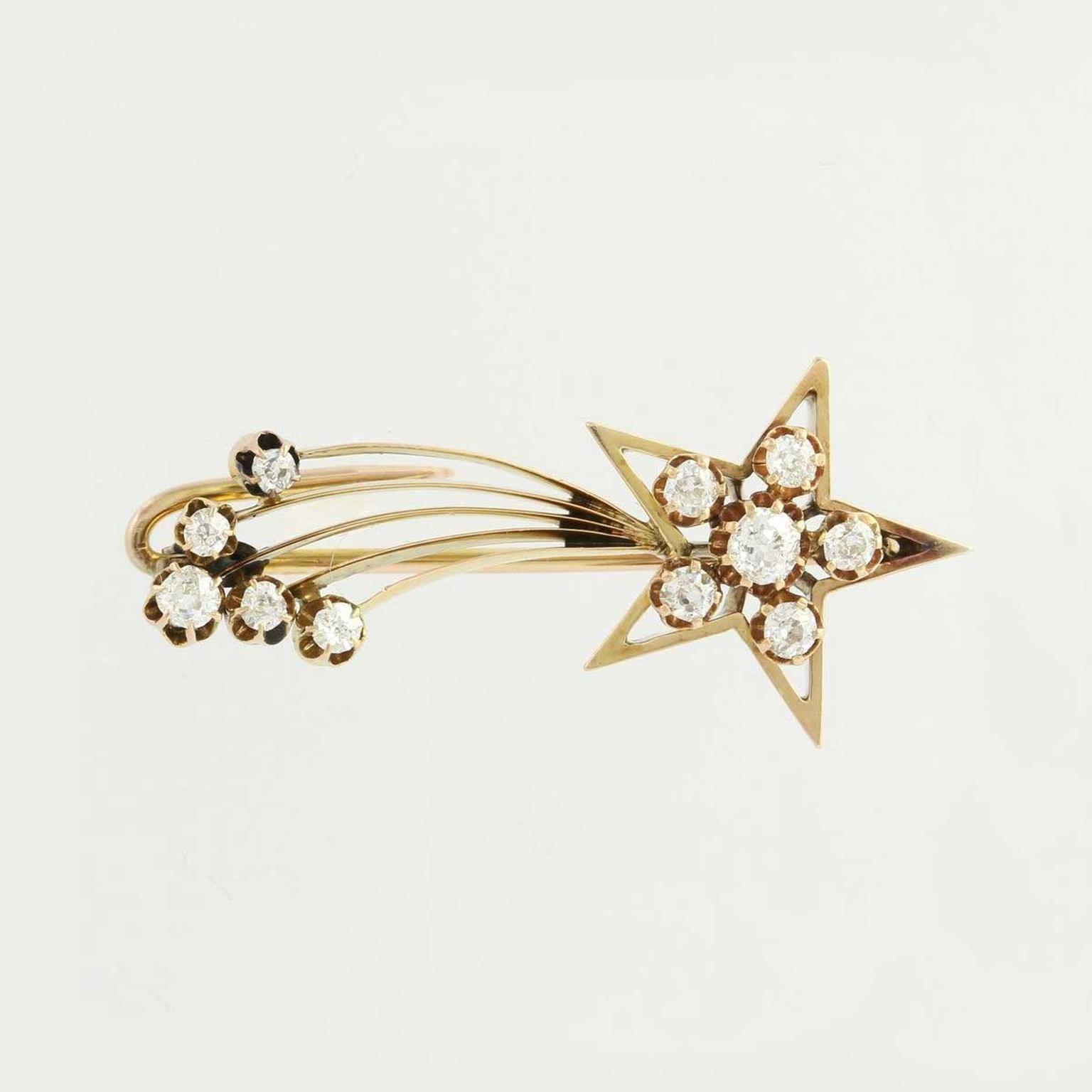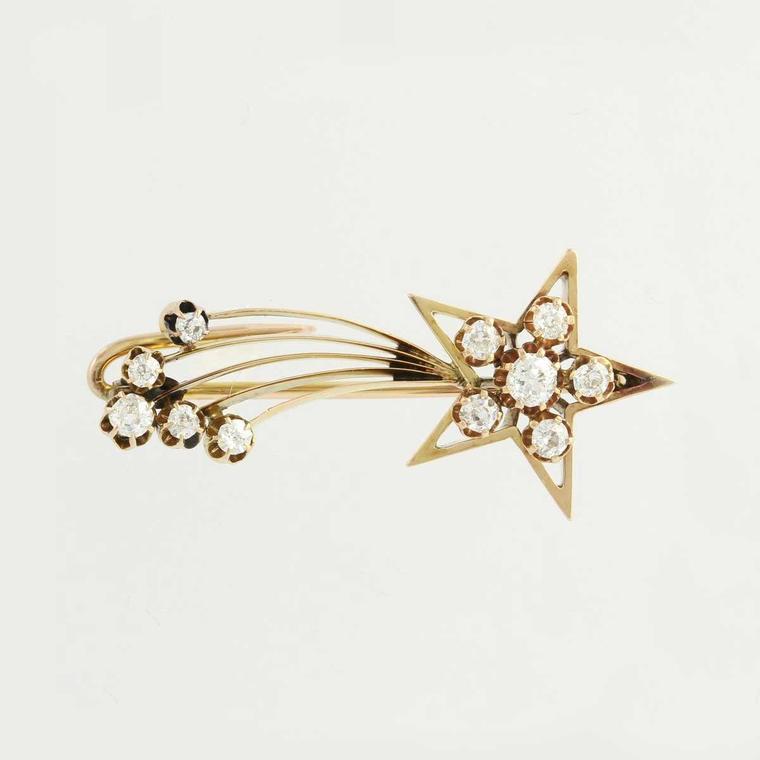 By Beth Bernstein
Whether you are an astronomy buff or not, the jewels that celebrate the first sighting of Halley's Comet in 1835, and then again in 1910, are alluring enough to catch any antique jewellery enthusiast's eye. The fact that these intricate small pins are often rare and significant historical pieces, offer more of a reason to add them to your collection. 
Both the Georgians and Victorians had an affinity for symbolism and meaning, and created jewellery to represent important life experiences, such as birth, the first glow of love, betrothal, and mourning or death. In both time periods, significant events such as Halley's Comet sightings, also inspired commemorative jewellery pieces.
See more celestial fine jewellery here
Halley's Comet was named after Sir Edmund Halley, the royal astronomer. He formed a view that all of the sightings between 1531 and 1682 were actually one single comet, which circled the sun every 75-76 years. Halley predicted that it would return again in 1759 and, when it did, it received its name. The next sighting was in 1835 and, soon after, Georgian jewellers began creating Halley's Comet pins, which were influenced by the shape of the comet - as it approached the sun, it heated up and produced a tail that streaks away from the comet's head.
The silhouette of the pin is almost whimsical, with a large foil-back gemstone or cluster of gems at one end, connected to a short linear tail, often with ornamental metalwork. The first of these celestial jewellery pins were crafted out of diamonds and emeralds, and high carat, highly detailed gold work, which only the upper classes could afford. Soon after, closed foil-backed, colourful paste, rock crystal, and gems such as amethyst, garnet and turquoise were created, allowing a wider demographic to purchase these imaginative jewels. During the Victorian era, Halley's Comet pins remained popular, due in part to the Victorians love of astronomy and celestial motifs - including shooting stars and all styles of crescent moons.
See more celestial motifs in jewellery here
After the next sighting in 1910, Edwardian jewellers created brooches that featured less ornate gold work and concentrated on more complex, yet streamlined, heads and tails, either laden with diamonds, sapphires and rubies, or these same coloured gemstones but instead rendered in paste.
In 1986, when the next Halley's Comet appeared, it was with little fanfare from the jewellery industry. Let's see if its next appearance in 2061 will bring with it fanciful jewels. I, for one, am hoping that it does.
Butterlane Antiques 15ct gold and sterling silver Halley's Comet pin of old mine-cut diamonds set in a cluster pattern, commemorating the 1835 passing.

CJ Antiques English, 9ct gold, chrysolite and ruby Halley's Comet pin, commemorating the 1835 passing.

Rowan and Rowan's Halley's Comet brooches in 15ct gold, one set with seed pearls and citrine, and the other set with ruby and rose-cut diamonds, commemorating the 1835 passing.

The Spare Room Antiques Georgian Halley's Comet brooches, one in 15ct gold, set with foil closed-back amethyst and garnet, the other in 9ct gold set with foiled closed-back burgundy red paste. These commemorate the 1835 passing.

Victoria Sterling 18ct gold and old European cushion-cut diamond Halley's Comet brooch.

Wilson Brothers 14ct gold Edwardian Halley's Comet shooting star brooch commemorating the 1910 sighting.