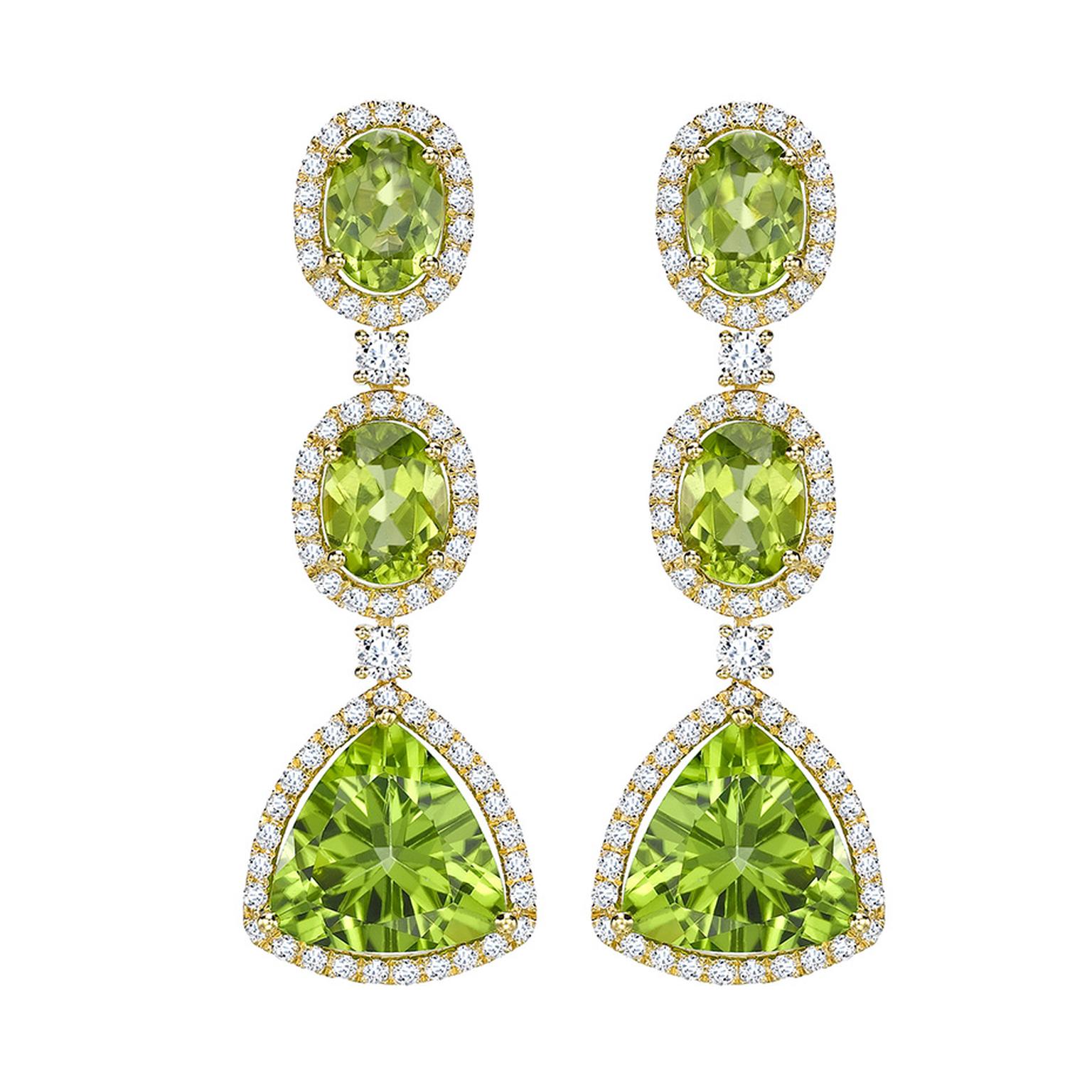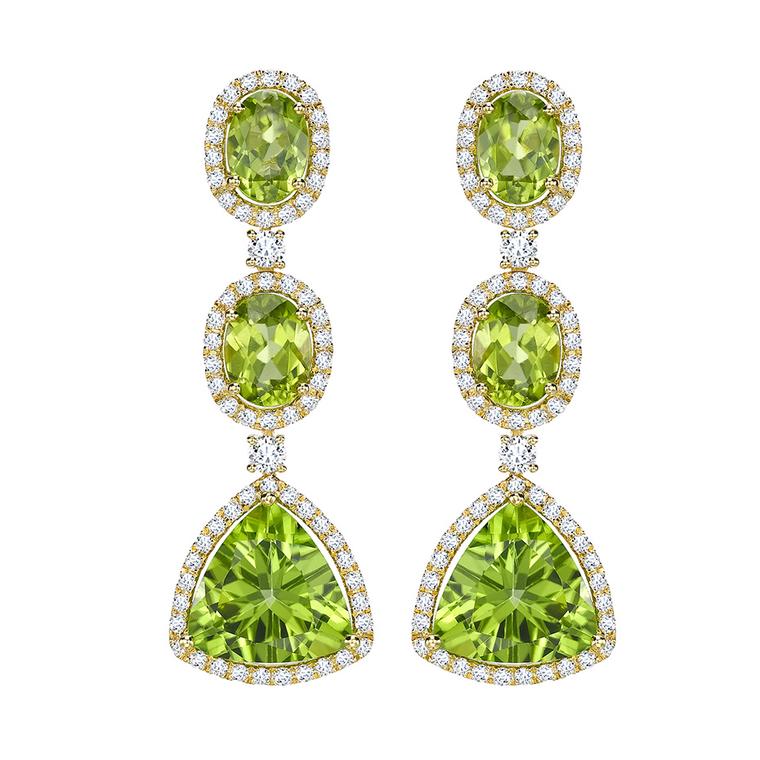 By Leslie Jordan Clary in Nevada, US
Peridot glows from inside like a green eye shot through with golden yellow. Called the "gem of the sun" by the ancient Egyptians, it's a steamy summer gem, birthstone for August, and has gone in and out of fashion for millennia.
Mined on the volcanic island of Zabargad in the Red Sea off the coast of Egypt, peridot made its way to Europe with the Early Crusaders and has turned up in countless archaeological digs. Such is the intensity of green of this gemstone that it was often mistaken for emerald. For centuries people believed that the peridots in the shrine of the Three Holy Kings in the cathedral at Cologne were emeralds.
Sometimes called chrysolite or olivine, peridot comes from the mineral olivine and is one of the few gemstones to come in only one colour. The shades of green can vary from yellowish green and olive to a brown-green. With a hardness of 6.5 to 7 on the Mohs scale of mineral hardness, it's not an especially hard gem, and because the raw crystals crack easily, it's a particularly difficult gem to cut.
During the Baroque age, peridot was popular in jewellery and is once again making a comeback. In part this is because a deposit of exquisite stones was discovered in the mid-1990s on a high pass near the Pakistan Afghani border. The altitude, harsh climate and inhospitable terrain mean the gem is only mined during a few months in summer. Nevertheless, it is a rich deposit, and the stones, which are marketed as "Kashmir peridot", are of a vibrant green hue.
Another large deposit is located on the San Carlos Apache Nation in Arizona, U.S. where mining is carefully regulated to keep it plentiful for future generations. A few years ago I visited San Carlos and camped on the mesa, where one of the miners told me he sometimes dreams in green.
 "We're all crystal beings," he explained. "Our bodies need the same minerals to survive as the rocks. We're liquid crystal and the stones are solid crystal. Man has always looked to stones for higher understanding. There's a relationship there that needs to be respected."
Peridot is regularly featured in high jewellery, including Bulgari's Diva collection, where it is combined with purple rubellite and green tourmaline. It is sometimes paired with golden brown citrine or as an accent with pearls. The Tiffany necklace with peridots and white pearls shows off the scintillating green of this pretty gem perfectly, encapsulating the lush freshness of summer.
Wallace Chan's Chest of Treasures necklace with a 132ct peridot pendant also features diamonds, peridot slices and amethysts.

Bulgari Diva collection necklace combines peridot with purple rubellite and green tourmaline.

Alice Cicolini gold and peridot Kimono ring.

Like many of Alice Cicolini's designs, the Kimono ring has a hidden enamel design.

Temple St. Clair Classic Graduated gold necklace with cabochon peridot and diamond.

Tiffany & Co. Triple Strand platinum necklace and earrings featuring white South Sea pearls, bright green peridots and diamonds.

An earring and brooch set circa 1825 featuring antique peridots and diamonds from Lily Safra's jewellery collection sold at a 2012 Christie's auction. Photo Denis Hayoun - Diode SA. Sold for CHF159,000.

Kiki McDonough peridot and diamond drop earrings.