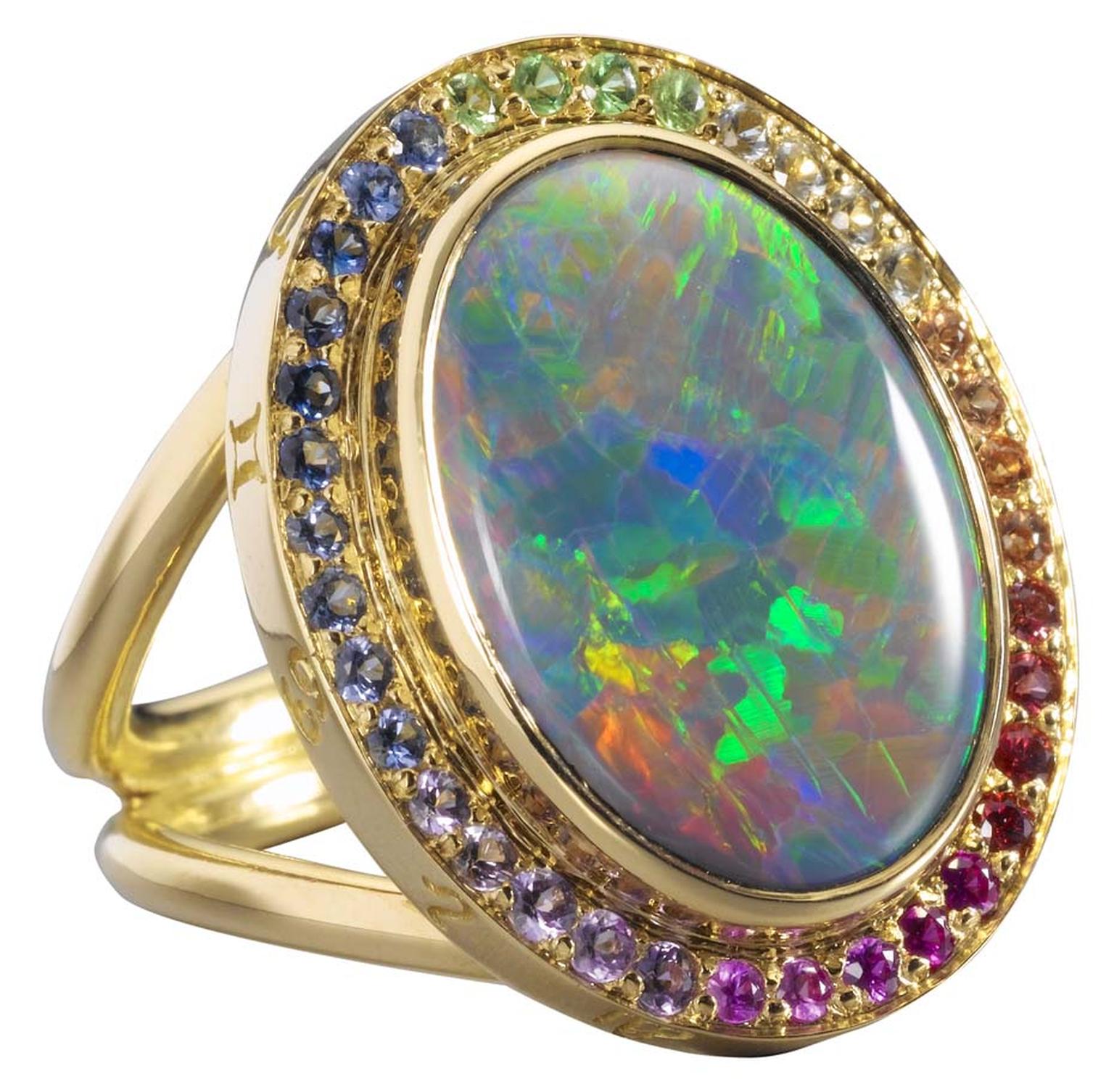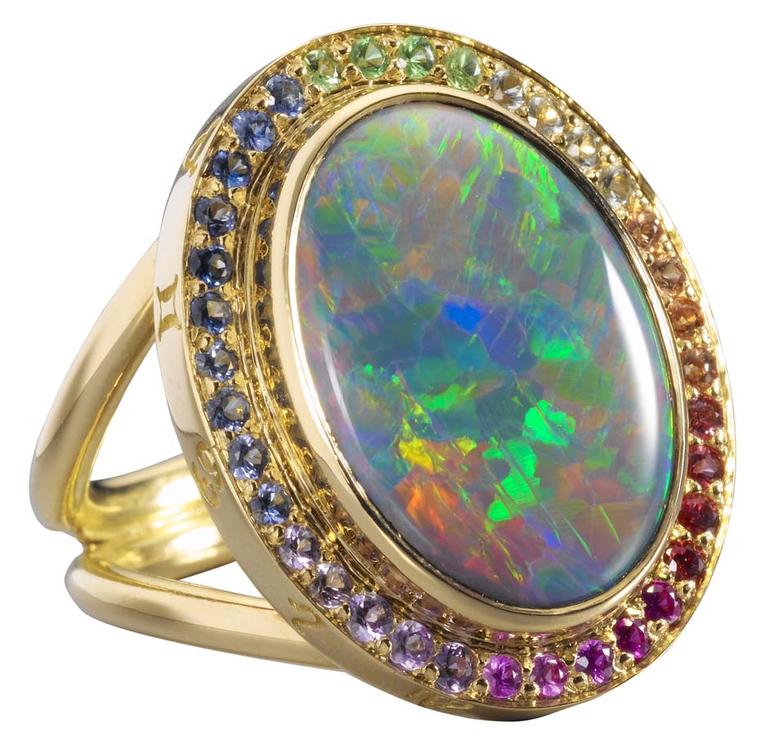 By Anthony DeMarco in New York
Temple St. Clair founded her eponymous jewellery company more than 25 years ago in the city of Florence. Although now located in New York, the Italian city, with its artisanal jewellery makers and artistic influences, remains her home away from home and the foundation of her gold and gemstone jewellery, which has a strong following in the US and a growing international clientele.
St. Clair travels the world seeking inspiration and materials for her pieces. She recently shared her current influences with me, and her crystal ball for the coming year is filled with shades of greens, blues and reds, along with ancient North African influences.
"I am loving green stones and doing very well with both emerald and peridot," she says. "I am particularly drawn to very beautiful cabochon emeralds. I just love the play between light and the luscious-green colour of Colombian emeralds. It makes me feel good."
Another gem currently giving her pleasure is tanzanite. "I've always used it here and there, but I am starting to make it more central to my collection," she says. "A new necklace design that I created in the fall arrived from my goldsmiths in Italy in early December and sold two days later. We hardly had time to photograph it."
Fine-quality Lightening Ridge Australian Black Opal is a gem she would use more often if it were more readily available. "You rarely see anyone using the really good material, which includes not only blues and greens but the coveted red and orange hues as well," she says. "The only pieces I use, when I come across them, are the singular and brilliant ones."
Spinel is a gem she feels is overlooked by many, although it meets many of the qualities that she demands. "They exist in an interesting range of gemmy colours and are natural, unheated stones, which I insist upon. Bright red is typically the most sought after, but I love the blues and lavenders."
A recent visit to Marrakesh may provide some guidance for her new designs. "I was totally inspired by the nomadic Berber jewellery and by the emerald greens and sapphire blues in the Moroccan tile work," she explains. "I brought home a remarkable pair of wide, antique chiselled silver wedding bangles."
Temple St. Clair gold Arcadia Ring with cabochon emerald and diamond.

Temple St. Clair gold Classic Graduated necklace with cabochon peridot and diamond.

Temple St. Clair gold Classic necklace in faceted tanzanite and diamond.

Temple St. Clair platinum Pave Halo ring in lavender spinel and diamond.

Temple St. Clair gold Theodora earrings with faceted emerald, blue sapphire and diamond.

Temple St. Clair gold Astrid ring with black opal and mix colour sapphire.