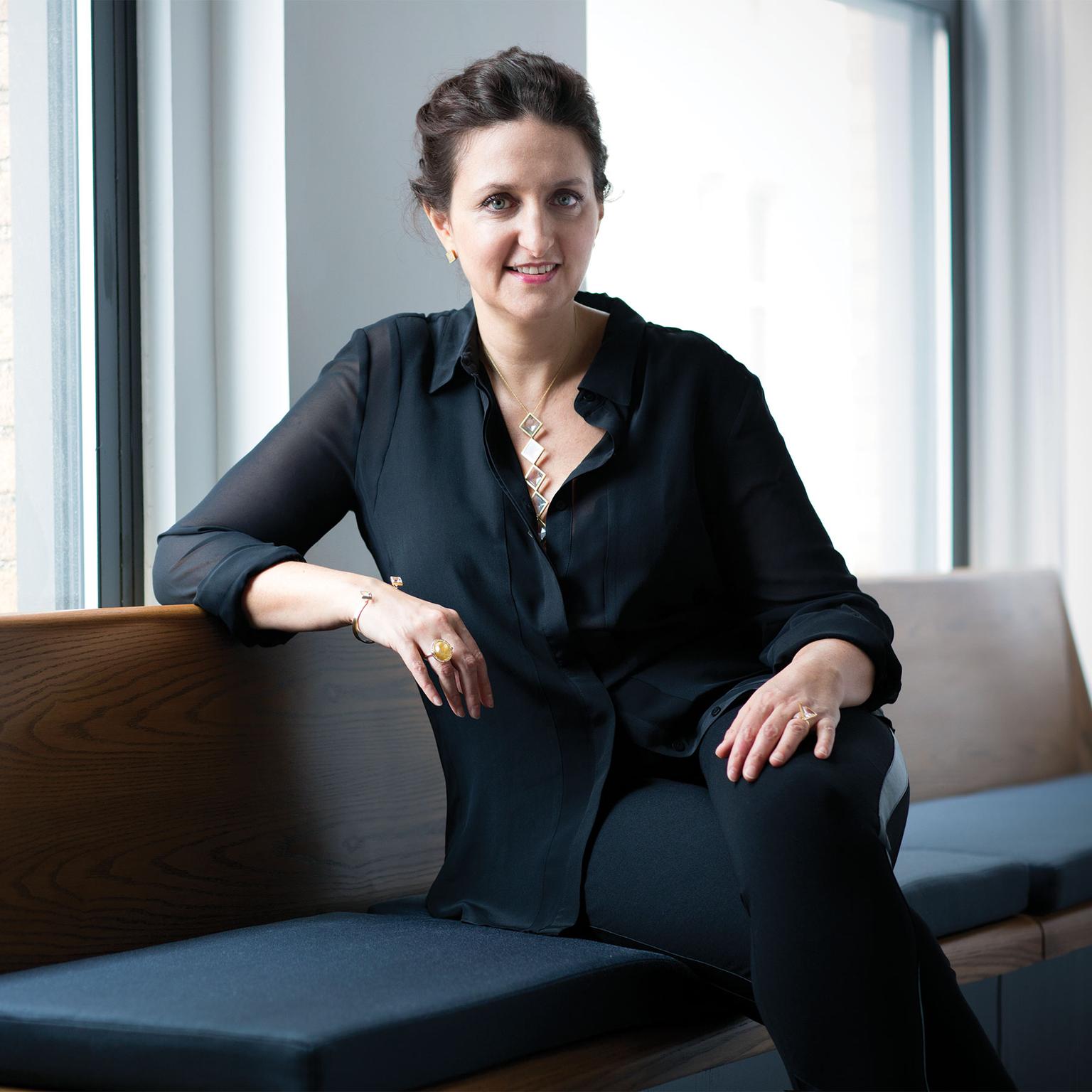 Yael Sonia jewelry, like the sleek, futuristic buildings of one of her fellow Brazilian designers Oscar Niemeyer, is instantly recognizable for its sculptural shapes and bold, unexpected details.
The designer, who splits her time between Sao Paulo - her home city and Brazil's capital - and New York, where she has a showroom in the heart of SoHo, has always lived a globetrotting life and it shows in her modern, metropolitan creations.
Born to French parents in Brazil, her childhood was split between North and South America, and summers were spent with extended family in Europe. It was when she returned to Sao Paulo after graduating from New York's Parsons School of Design that her jewelry designs moved to the next level, thanks, she believes, to being surrounded by Brazil's twin bounties of native precious stones and talented craftspeople.
"I discovered all of the wonderful gemstones of Brazil, started getting stones cut to my designs, and met the team of goldsmiths I still work with today," she says.
Her spectacular one-of-a-kind necklace, Urban Encounters, is inspired by the architecture, colors and energy of Sao Paulo - a city in constant motion. A stack of yellow and white gold grids represent the capital's high rises, contrasting with the free movement of spheres in rose quartz, pink tourmaline, imperial topaz, citrine, smoky quartz and lemon quartz, which represent the city's melting pot of cultures and races.
Natural Encounters meanwhile, with its softer, more varied silhouettes and choice of colored gemstones, celebrates the earthly beauty of the countryside beyond the metropolis. "I wanted to incorporate Sao Paulo's beautiful mountains, forests and ocean - which are also indicative of Brazil as a whole," she says. Inspired by the kinetic movement of children's toys, Perpetual Motion is Yael's signature collection and a concept that she has been working on since her student days at Parsons.
Incorporating the playfulness and movement that characterizes her work, spheres of precious gems, including rubellite, pearl and diamond pavé, are freed from traditional bezel and prong settings to move in rhythm with the wearer. One of the favorite parts of Yael's work is to witness the delight of a customer interacting with her creations, such as the vibrant imperial topaz gracefully sliding in her Half Round Brilliant Solo ring, a piece that can also be worn as a pendant. "It reminds me of the subtle, innocent pleasure of being a child with a new toy," she explains.
However, beneath all this playfulness lies absolute precision. A student of math and science, as well as art, Yael spent months perfecting the design of her Spinning Top Curve earrings to recreate the motion of a spinning top using custom-cut quartz gemstones and millimeter-perfect metalwork.
This questioning approach to jewelry also led her to create the Rock collection, a whimsical play on words of when a woman refers to her engagement ring as her "rock", and the idea of a precious gemstone in its original, organic, rock-like form. Here, the organic shapes of richly colored, roughly faceted tourmaline and amazonite orbs contrast with their smooth, simple settings for a look that is both chic and tongue-in-cheek. "I wanted it to be less about the intrinsic value of the stone and more about the designs and details of the piece." A hit with Yael's customers, the Rock rings are now being worn as engagement rings. "A literal rock on the finger," she says with a smile.
Yael Sonia attributes much of her success to being surrounded by Brazil's twin bounties: native precious stones and talented craftspeople.