As one of the most exciting places to see the best in jewellery from some of the most original and respected creators from around the world, Masterpiece London is one of the highlights on my calendar.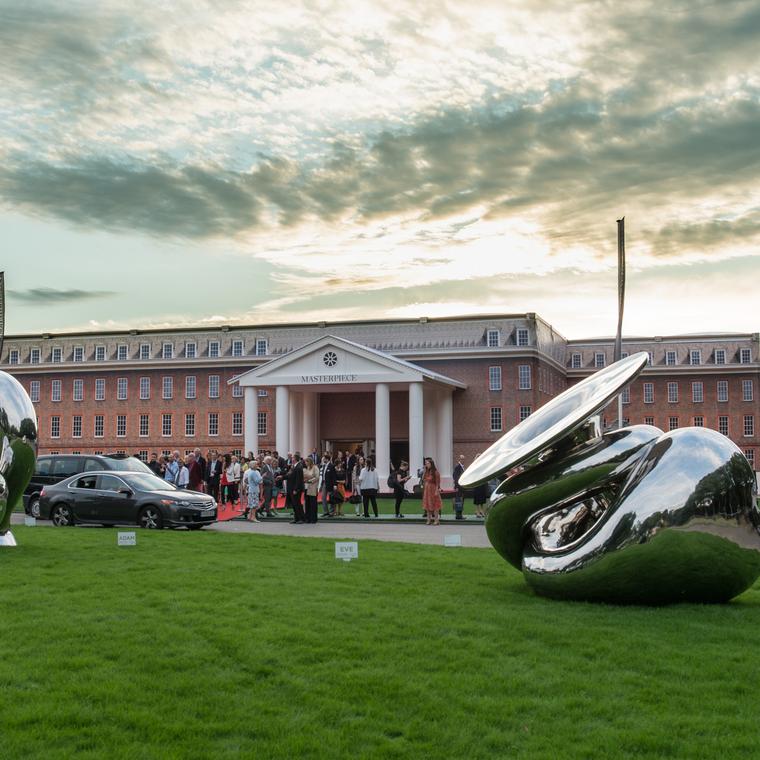 A judicious selection of exhibitors, including specialists in Art Nouveau furniture, Egyptian artefacts and contemporary design, creates a natural environment for jewellery to shine. Surrounded by Ancient Roman statues, period editions of Shakespeare's plays or a Claude Monet or Pissarro canvas, jewellery really does come into its own.
But don't think Masterpiece is just for aloof connoisseurs or eagle-eyed investors. Masterpiece is all about gently strolling around this pleasure palace of earthly delights and resting your eyes on a carefully curated selection of some of the most beautiful and intriguing creations. And between gazing at museum-quality art and chatting to engagingly erudite dealers, should lunch at Le Caprice or Scotts beckon, there is still plenty of time for more moseying around and then popping in for a sharpener at The Ivy. Which, in my books, is the right pace and tone at which to take in so much beauty.
Fortunate to be a jewellery-world insider, I have had a sneak view at the gem highlights before the doors swing open on the morning of 29 June. So here is my selection of exquisite pieces of Boghossian jewellery from the Geneva-based brand, which is exhibiting at Masterpiece for the fourth year in a row.  
Family-owned and run, Boghossian treats each creation as a work of art so is right at home at Masterpiece and saves its fireworks for the fair. And talking of pyrotechnics, my first choice of a cascade of 77cts of white diamonds creates a shower of light around a brilliantly bright 10ct emerald. Like a firework explosion captured for eternity, the diamonds appear to be in free fall, unshackled from anything as mundane as a setting, letting the emerald sing out in all its verdant glory. The design highlights the rarity of this flawless, no oil,  10ct emerald that deserves centre stage of this creation. See for yourself and let me know if you didn't let out a little gasp of delight.
My second choice also features emeralds and diamonds, but in these hoop earrings they sing a very different song. The clear timbre of perfect white diamonds melts into the deeper tones of luscious green emeralds in a finely orchestrated composition. The larger two stones in each hoop are overlaid, using the technique Boghossian has named "Kissing Gems".
For my third candidate, I had to include the mother-of-pearl and diamond necklace and earrings - the reason being that this is a show of pure, unadulterated Boghossian genius. Stone inlay is not a technique exclusive to Boghossian, but oh my word, it does it better than anyone else - and calls it the "Art of Inlay".  White diamonds are set flush into mother-of-pearl drops, with curves in all the right places. Icy white diamonds meet the creamy iridescence of pearl to create an effect as refreshing as gazing at freshly fallen snow. This may not be the showiest of Boghossian creations, but I love it for its monochromatic restraint, which belies its huge value and mind-boggling craftsmanship.
Last, but not least, are the asymmetric natural freshwater pearl earrings: white for one lobe and grey for the other. Luscious, bulging pearl drops capped with diamonds can be added for a regal, yet contemporary, night-time look.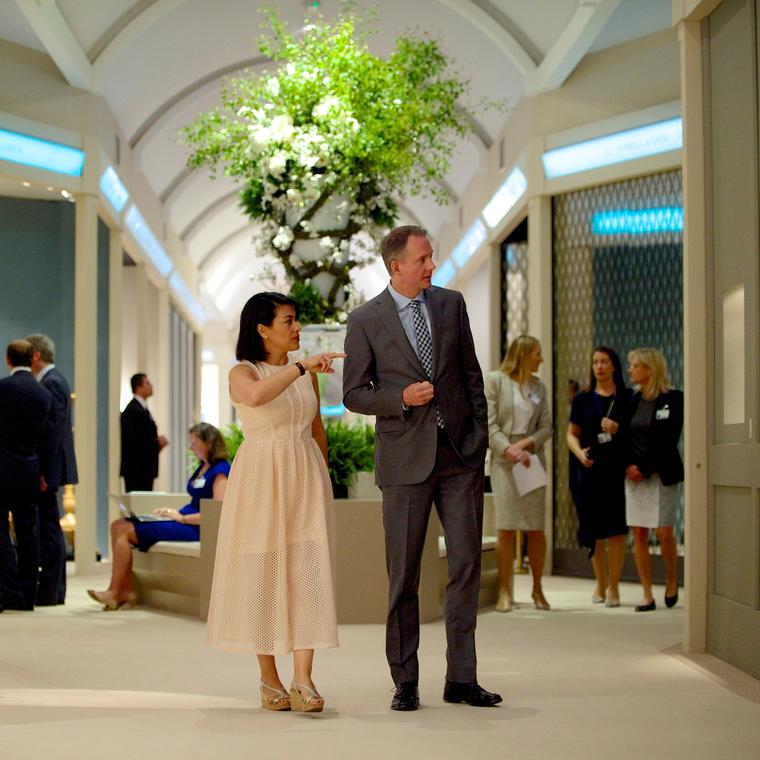 Although a lot of the fun of the fair is to be found at Boghossian, this is not a case of showmanship alone. Boghossian's ability to astound is a combination of expertise and confidence, gained from being in the business for more than 100 years. Its knowledge has been handed down from generation to generation - look out for uncle Albert Boghossian (CEO) with his nephews Ralph and Roberto on the stand - coupled with the daring to push the limits of craftsmanship and experiment with new ways of setting stones, often sacrificing the size of a diamond or emerald to create a more beautiful composition.
And it does help that generations of Boghossians have been adding to its sizeable precious stone reserve, squirrelling away gemstones to create their unique jewellery. But, like fireworks, don't wonder how they were made, just enjoy the beauty of the moment.
Surrounded by Ancient Roman statues, period editions of Shakespeare's plays or a Pissarro canvas, jewellery really does come into its own at Masterpiece London. Image courtesy of Masterpiece London.

Nazy Vassegh, CEO of Masterpiece, browses the show with J.F. Courville, Executive Vice President and Chief Operating Officer at the RBC Wealth Management. Image courtesy of Masterpiece London.