An increasing number of brides-to-be are thinking outside the diamond solitaire box when it comes to choosing an engagement ring. While a white diamond sparkling atop a gold or platinum band is still the most prevalent choice, the popularity of non-diamond engagement rings is on the rise.
The words "diamond" and "engagement ring" have been inextricably linked ever since De Beers launched its "A Diamond is Forever" advertising campaign in 1947. However, before World War II, only 10% of engagement rings contained diamonds, and coloured gems such as amethysts, sapphires and rubies were far more commonplace as centre stones. And now, it seems, the tide is turning once again.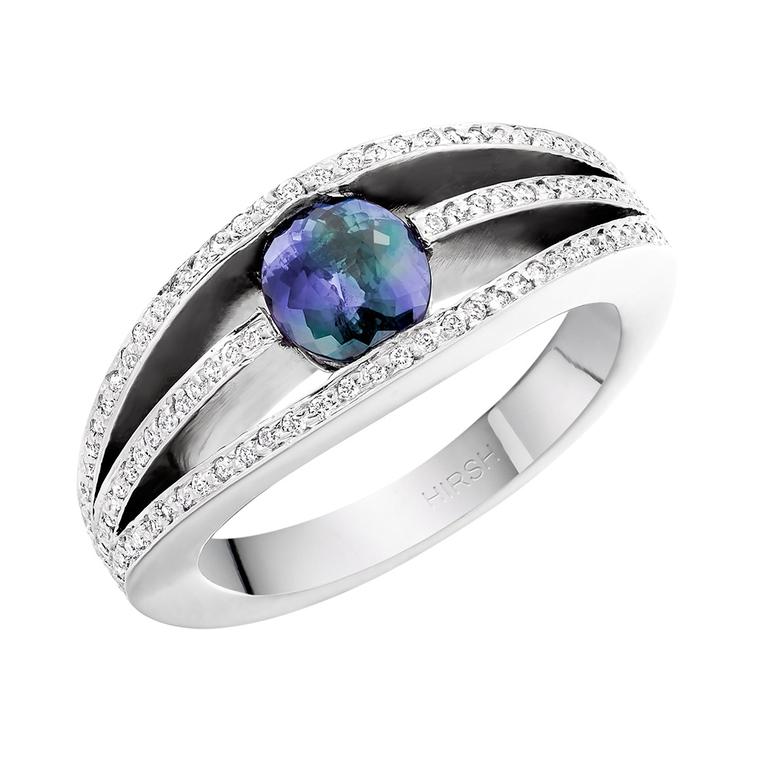 Hirsh London was one of the first jewellers to offer a comprehensive selection of coloured gemstone engagement rings, with more than 5,000 stones currently in stock, but director Jason-Paul Hirsh says that, in recent years, other companies have followed suit: "The last few years have seen a big boost in colour as the diamond market has been commoditised, removing the romance. I feel women want to bring that back into their engagement ring. Colour stands out and fits with personality and one's own colouring."
While there are a multitude of beautiful gemstones out there, some gems are more suitable for setting into engagement rings than others. As an engagement ring is a jewel that most of us will wear every day, the stone needs to be hardy enough to withstand daily wear and tear.
Developed by Friedrich Mohs in 1812, the Mohs scale is the system used to grade gemstones according to their hardness. Although the diamond sits in the top spot with a perfect 10, there are other gemstones that make good centre stones for engagement rings. Out of the big three coloured gemstones, rubies and sapphires are good choices as they score 9 on the Mohs scale, while emerald is a more delicate 7.5-8 and therefore not recommended for an engagement ring. If you opt for sapphire, there is no need to restrict yourself to blue as the stone comes in such a wide assortment of hues, from pink and purple to yellow and orange.
Jason-Paul Hirsh says: "Sapphire, ruby, emerald and aquamarine rings have always been popular but, recently, we have had more interest in alexandrite, demantoid garnet, spinel, and the amazing array of natural-coloured sapphires we stock."
If you want a gemstone that is certain to become a talking point wherever you go, the chameleonic alexandrite could be the one for you. An incredibly rare version of the mineral chrysoberyl, alexandrite shifts its colour from green or bluish-green in daylight, to red or purplish-red in incandescent light. With a good hardness of 8.5, it is the perfect choice for brides who want to stand out from the crowd.
Topaz is another durable gemstone with numerous colour options including white, yellow, red, grey, blue or pink. Suzanne Kalan has a number of stunning engagement rings featuring white topaz centre stones that offer a more affordable alternative to the traditional diamond solitaire. If you're on a restricted budget, it is also worth checking out spinel, which again comes in a variety of colours including a beautiful deep red that is a convincing dupe for the pricier ruby.
Whether you want to go bold or prefer the look of a white gemstone, our bridal gallery has plenty of non-diamond engagement rings to inspire you.
Ring by Hirsh London crafted from platinum and set with a 1.03ct Brazilian alexandrite as well as 120 round brilliant-cut diamonds (£12,000).