It is often said that the simplest things are the hardest to perfect and this is a challenge taken up by the Italian jewellery house Vhernier, which has made an art of creating deceptively simple jewels that embody a brave new style of Italian glamour.
As much a miniature sculpture as a jewel, each Vhernier creation is a tightly wrought composition of clean lines, highly polished smooth planes and unusual materials. A Vhernier jewel is a concept explored in gold and precious and non-precious materials so it is no surprise to learn that Carlo Traglio, the owner and director of Vhernier, who bought the firm just over 20 years ago, is an avid collector of contemporary art, a yachting man since childhood and a lover of contemporary architecture.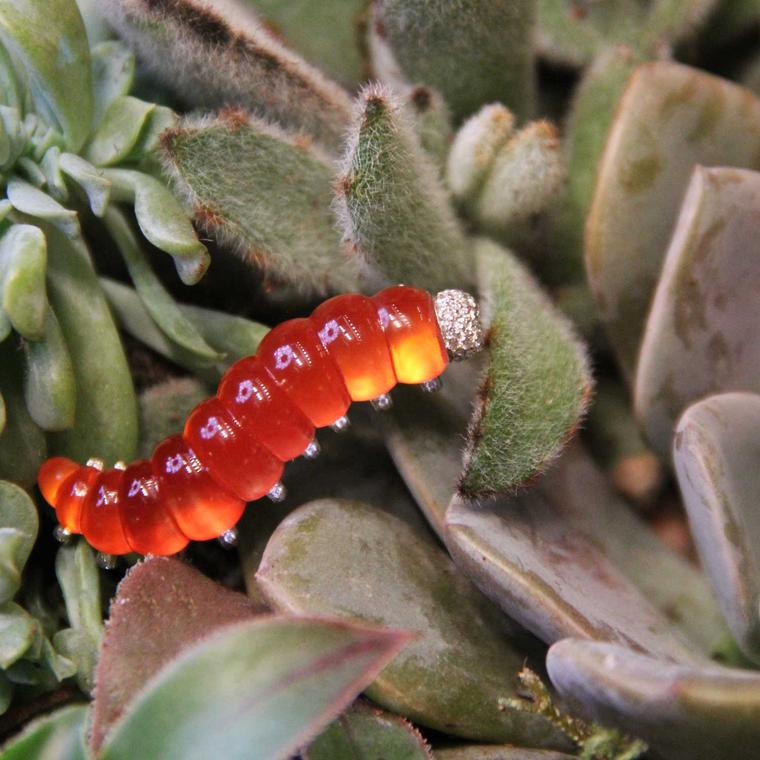 Mr. Traglio's background is not in jewellery and perhaps this is why his approach is so different. Prior to buying the firm, he was a client of Vhernier and the first piece he bought was a carnelian frog brooch for his mother.
Like an itch that wouldn't go away, Mr. Traglio put aside his love of jewels and a year's training at a jewellery workshop in Italy to run the family's more prosaic business of Coca Cola bottling. Then, some 25 years later, at the age of 40, Mr. Traglio decided it was time to follow his heart. When he found out his beloved Vhernier was for sale, he stepped in to buy it. "It took me 24 hours to decide," he states.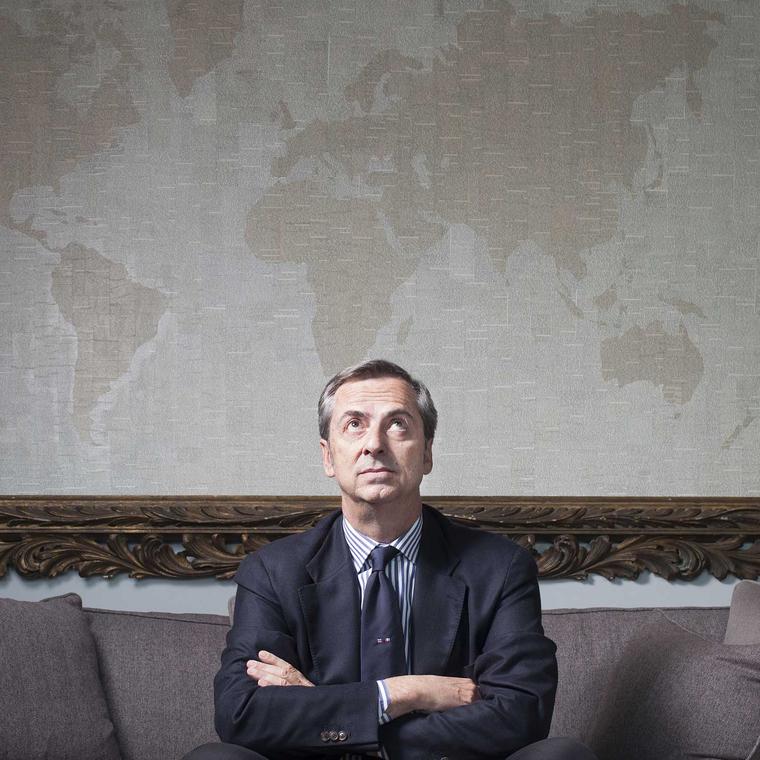 Carrying on the design mantle of the house, Mr. Traglio enriches it with his very own personal take on jewellery. "I admire those who have made a difference to this world," he explains. Which is why each jewel is infused with Mr. Traglio's admiration for those who have made their mark in art, architecture and sailing. 
Look at the dramatic volumes of a Pirouette ring and you can understand that this is the work of a man who admires Zaha Hadid, Herzog and de Meuron, Norman Foster and Frank Gehry. Run your hands over the ebony Calla pendant and it is clear Mr. Traglio appreciates the beauty of a perfectly trimmed sail or a teak yacht deck. To wear the Blue Velvet titanium bracelet, top of article, is as much a cultural or style statement as collecting Brancusi or wearing an Issey Miyake dress.
Nothing about Vhernier is conventional. The house's materials of choice include volcanic white kogolong, ebony, titanium and jet. Gold is rose or white, never yellow. Diamonds serve to enhance, not dominate and can be found hidden inside the hinges of a bracelet or hugging the inner curve of a ring. Gemstones are reimagined and reduced to their very essence. Wafer-thin slices of turquoise, chrysoprase or agate are layered under mother-of-pearl or rock crystal to create volumes rich in colour, the origins of the hue a mystery. None of which would be possible were it not for the meticulously precise work of Vhernier's craftsmen in Valenza working to the highest tolerances of perfection.
"My jewels are not about opulence as we have already seen that, it's been done," says Mr. Traglio. "I prefer to see women dressed in a very elegant, very chic way with one little detail that makes a difference. And that detail is a jewel that should be 'too much'." And that, I think, is one very original and heartfelt expression of a man making his own mark in the world of jewellery.