If it's a 30-carat pink diamond, a 200-carat Colombian emerald, a natural pearl necklace or a 75-carat Burma sapphire, you can rely on the exclusive Geneva jeweller Jahan to provide rare pieces and impeccable service. 
Such is the company's reputation that when, in the 1990s, a pre-eminent monarch wanted to give a 100-carat heart-shape D-colour flawless diamond as a gift, it was Jahan that he turned to. "He came to us as we had been providing him with exceptional pieces for many years," explains Ali Jahan, a member of the latest generation working in the family business. "We prepared this near-impossible jewel for him within a week. Our clients have high expectations and an eye for excellence. They know we will offer them some of the most unbelievable jewels – really unique gems with quality craftsmanship."
Hundreds of hours are spent on the craftsmanship of each Jahan jewel.

Red carpet-worthy jewels are Jahan's speciality.

Shahpour Jahan's father quickly became the trusted jeweller to over 35 kings.  

CEO Shahpour Jahan continues the family tradition of creating fabulous high jewellery, working closely with clients to deliver a trusted and personal service. 

Jahan's flagship boutique is situated in the heart of Geneva's prestigious rue du Rhône.
Jahan's dedication to offering a personal service means they often serve clients throughout their lives and attend to one generation after another. This approach is a family tradition that has been refined over the eras. Open the heavy glass doors of the flagship boutique in the heart of Geneva's prestigious rue du Rhône and you will find a member of the Jahan family assisting clients. "It's an obsession!" enthuses Ali. "We discuss it all the time, challenging each other's ideas on how to keep our clients as happy as possible. However, we all agree on the importance of preserving their trust and ensuring they feel understood. This is especially important for our bespoke creations – an increasingly popular service."
When asked what distinguishes Jahan, Ali replies: "We have an intense commitment to each aspect of the business. Every detail, from our jewels to the service we offer, is about preserving our legacy. We believe this mentality inspires a better experience for clients."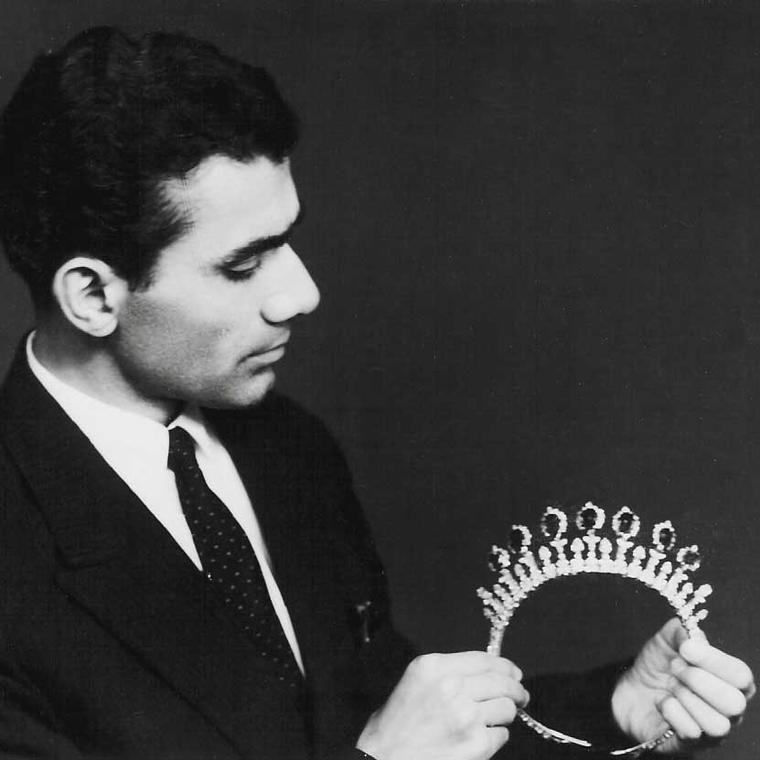 It's very much a family affair at Jahan, with each member responsible for a different area of the business: design, production, quality control, client consultation and after-sales service. Shahpour Jahan, a seventh-generation jeweller in the Jahan family, leads the company today from its Geneva headquarters. He learned the trade from his father, who began his training as a teenager and quickly became the trusted jeweller to over 35 kings. "In our family we know that you must be at the industry's cutting edge to meet the highest standards," Ali explains. "This is why we offer our clients the best of Swiss craftsmanship and technology to complement our generations of expertise."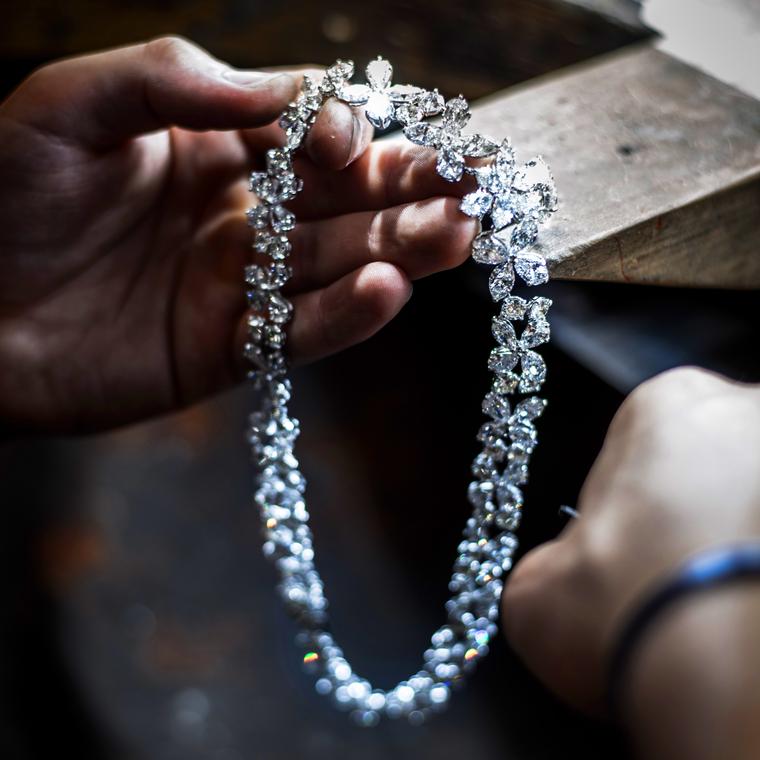 During my visit, I witnessed the tremendous variety in Jahan's collection, ranging from ice-white diamonds to coloured stones of the strongest natural saturations. "We invest in all kinds of stones because we understand their value and can bring out their beauty through both elegant and avant-garde designs," asserts Ali of the company's expansive array of jewels. But it is ultimately the clients' needs that drive the strategy at Jahan. "We know that many like to see several designs before settling on the perfect piece. We want our clients to feel they can find variety with us, from smaller gift items to the rarest of gems."
The next chapter for Jahan involves expanding the business with a new boutique in London. "Our aim now is to share the Jahan story with a wider audience," reveals Ali. In tune with evolving tastes, the new boutique will include more affordable collections to accompany the exquisite jewels the House is famous for.
With a new store on the cards, visitors to the London boutique can admire Jahan's dazzling designs and experience the company's promise: "Every client deserves the best service possible."