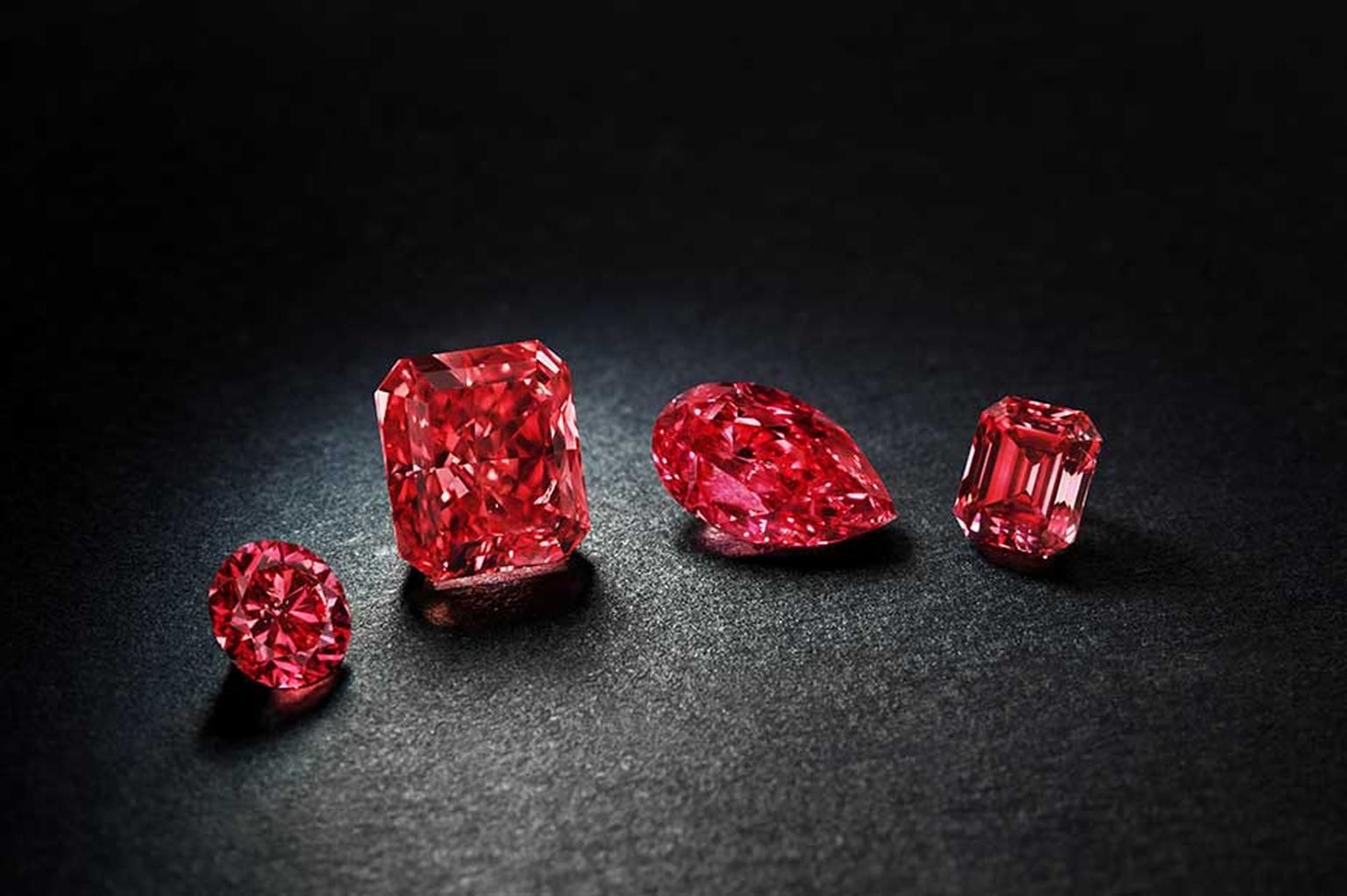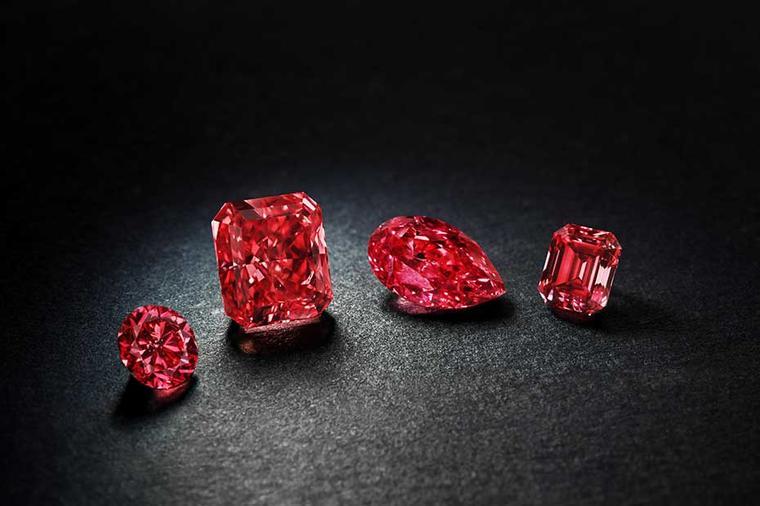 Scarcity breeds desire and diamond buyers, collectors and admirers of the world's rarest gems are flocking to Sydney for a first-hand perusal of the diamonds in Rio Tinto's Argyle Pink Diamonds Tender. Comprised of 55 diamonds, the highlight of the sale is four extremely rare Fancy Red diamonds.
A world reference in the extraction of pink diamonds from its mine in Argyle, Western Australia, Rio Tinto has unveiled a spectacular 1.2 carat radiant-cut Fancy Red diamond, the Argyle Cardinal.  To get a grasp of what rarity means in the diamond universe, the company reveals that only 13 Fancy Red diamonds have been included in their annual tender over the last 30 years.
Named after the small red bird, the Argyle Cardinal is kept company by two other exceptionally rare diamonds: the Argyle Rosette, a 2.17 carat Fancy Intense Pink emerald-cut diamond, and the Argyle Toki, a 1.59 carat Fancy Intense Purplish Pink emerald-cut diamond.
To celebrate its 30th Argyle Pink Diamonds Tender, Rio Tinto has also created the Argyle Plume™ - a limited-edition pendant, set with pink diamonds, that was unveiled at an exclusive event held in Sydney this week in collaboration with Vogue magazine.
Read more on Argyle pink diamonds
Rio Tinto Diamonds' managing director, Jean-Marc Lieberherr, says: "Decades ago, no one would have believed that Australia held the secret of diamonds, let alone virtually the world's entire source of pink and red diamonds."  And as the world's largest producer - read 90% - of pink diamonds since 1979, commanding prices far in excess of white diamonds, Rio Tinto is the leader of the pack.
Tender viewings will be held in Sydney, Hong Kong and Perth, with bids closing on the 8 October 2014. 
Read more about the history of pink diamonds
The Argyle Cardinal, from the Argyle Pink Diamonds Tender 2014, is a 1.21ct radiant cut Fancy Red diamond, named after the Northern Cardinal, a rare North American bird known for its deep red plumage and sweet voice.

The Argyle Rosette, from the Argyle Pink Diamonds Tender 2014, is a 2.17ct emerald cut Purple-Pink diamond. Its name is inspired by the Roseate Turn, a European bird that is becoming increasingly rare.

The Argyle Toki, from the Argyle Pink Diamonds Tender 2014, is a 1.59ct emerald cut Fancy Intense Purplish Pink diamond, named after the Toki, a rare Japanese bird with delicate pink underwings.

The Argyle Pink Diamonds 2014 Tender Fancy Red collection will be the highlight of Rio Tinto's annual Pink Diamonds Tender, which this year comprises 55 diamonds.