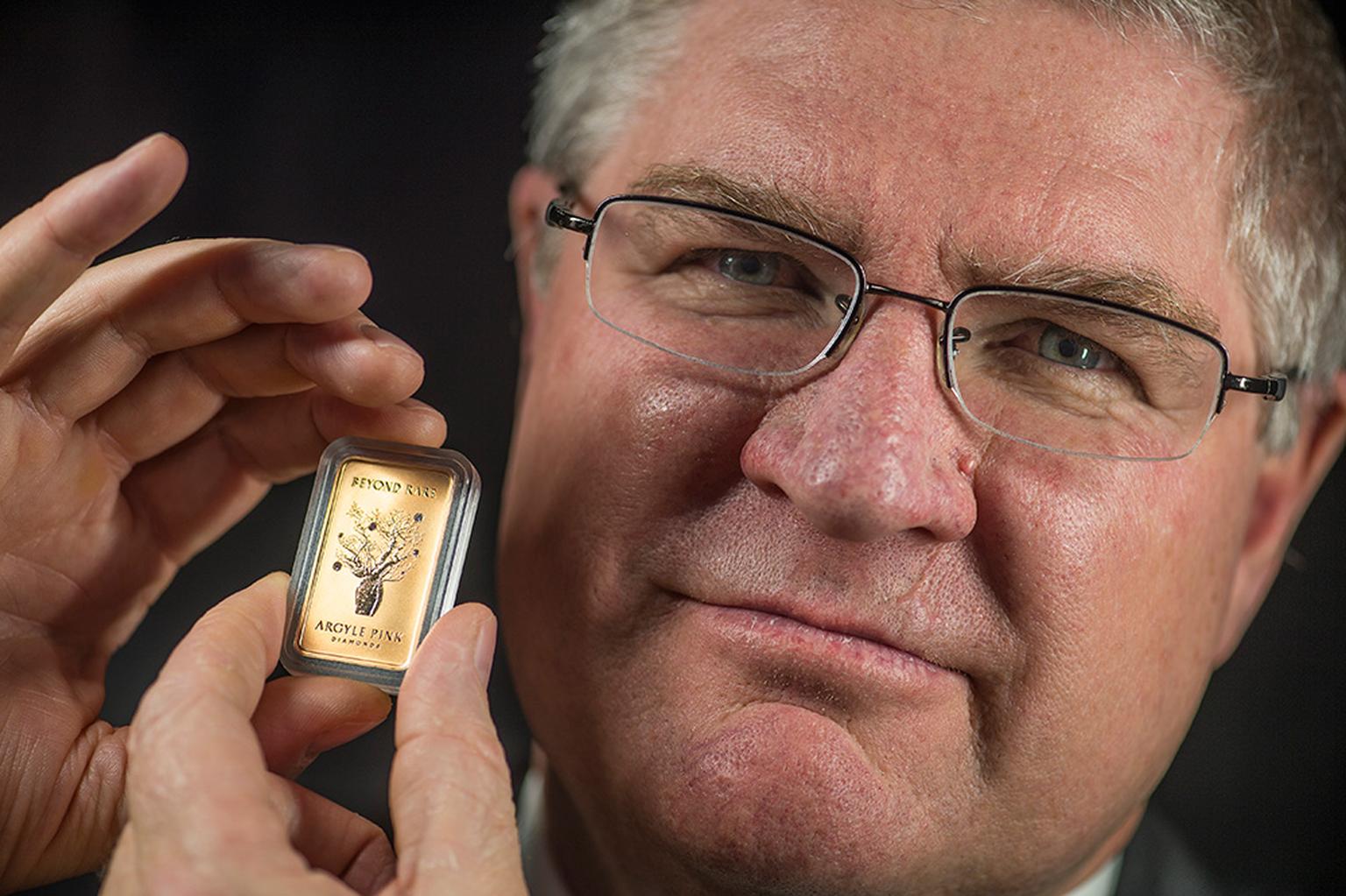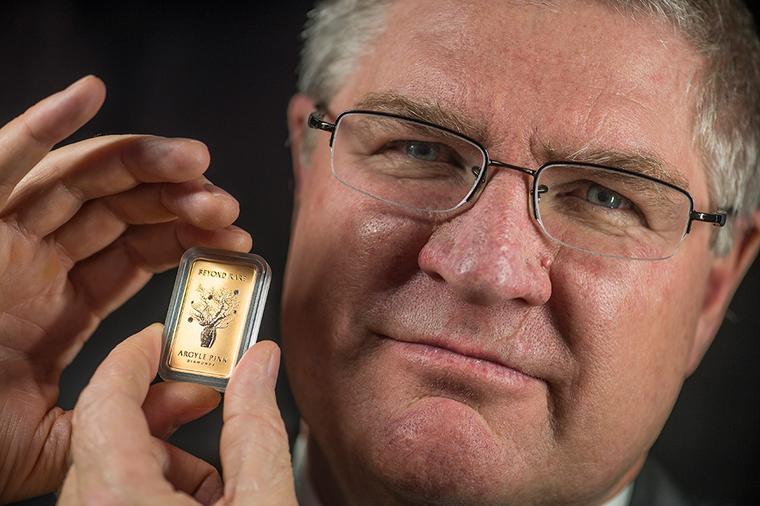 The leading international mining group Rio Tinto is delighted to unveil a limited-edition pink diamond ingot, created to commemorate the Argyle Underground Mine in Western Australia.
The Argyle Diamond Mine now uses the latest in block caving technology to extract more than 90 per cent of the world's pink diamonds, which are sold in a broad range of colours around the globe. 
A selection of the extremely rare pink gems has been carefully hand-set into one of 168 individually numbered pink gold ingots. Each depicts a Boab tree embedded with six Argyle pink diamonds - a reminder that these rare pink gems were formed beneath the earth's surface more than a billion years ago, under the ancient Boab trees in the East Kimberley region of Australia.
Because of their extreme rarity, pink diamonds often command a far higher price than their white counterparts. Each ingot is valued at US$4,880 and will be released for sale worldwide. 
Each of the 168 ingots is made with 1 ounce of pink gold, set with six rare pink diamonds.

Kim Truter, managing director of the Argyle Diamond Mine holds one of the limited edition pink gold ingots.