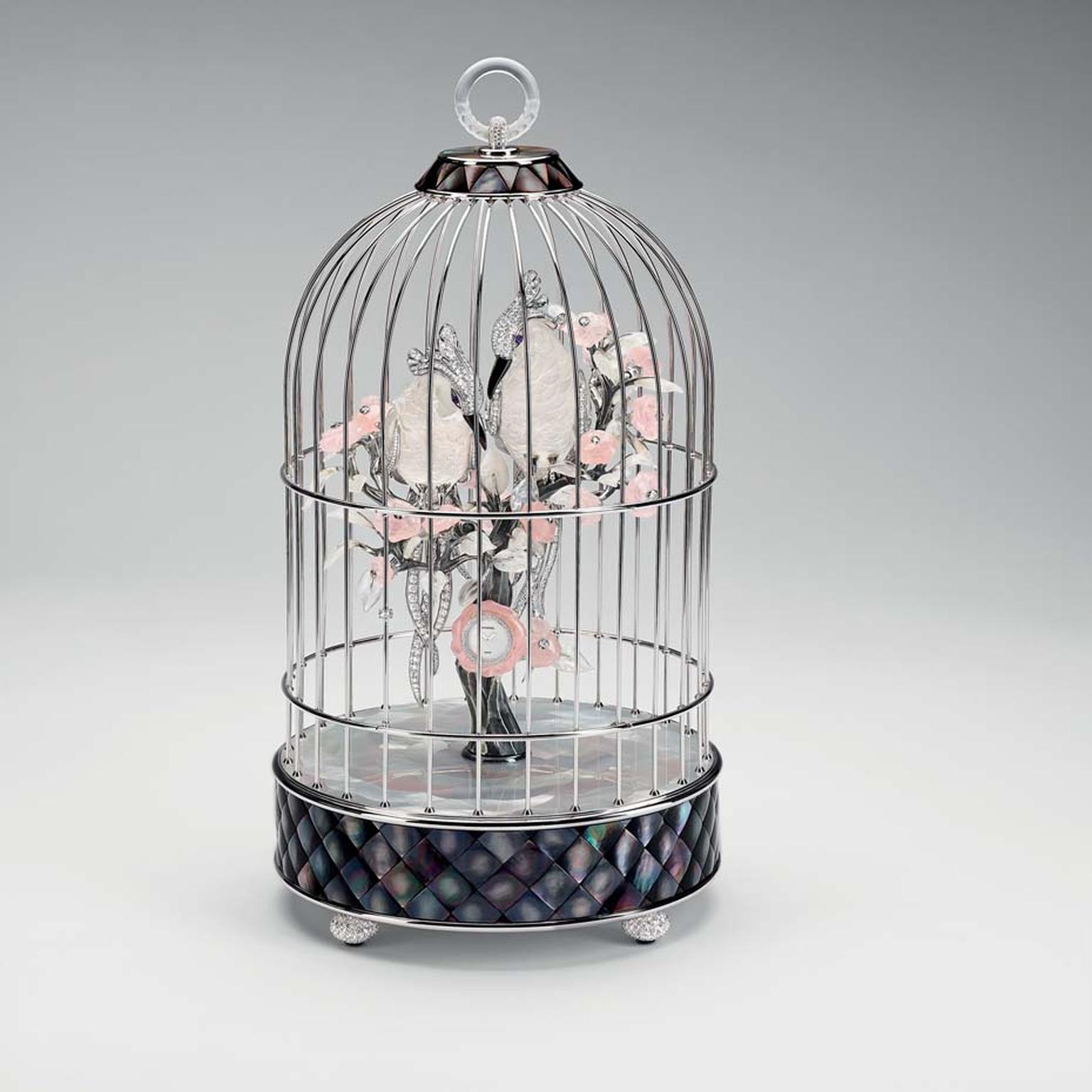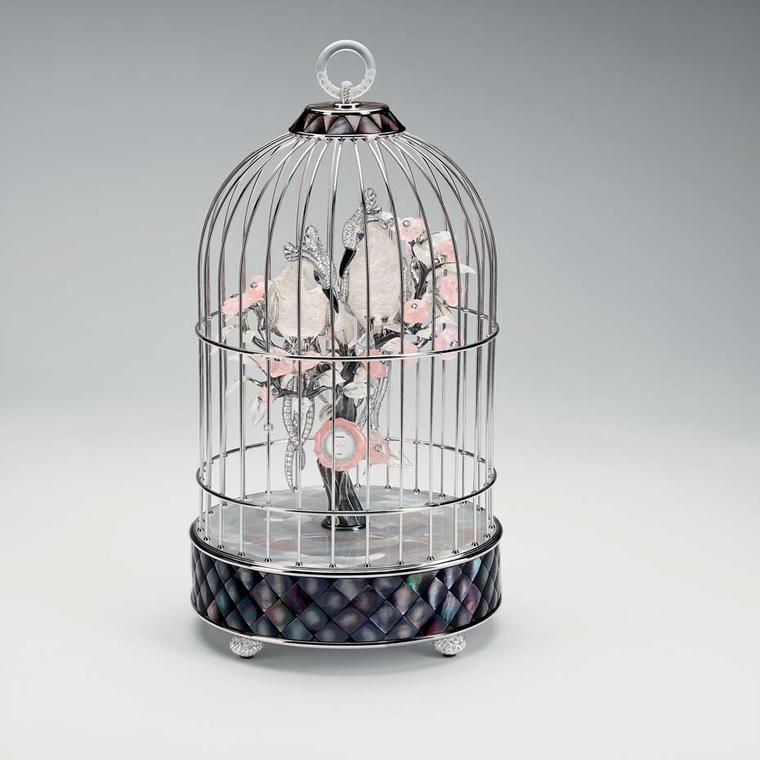 Before her death in 1971, French fashion designer Gabrielle Chanel made a wish: "May my legend prosper and thrive. I wish it a long and happy life." And if Chanel's Café Society collection, to be unveiled at the Biennale des Antiquaires in Paris this autumn, is any indication of her ongoing influence from beyond the grave, she must be a very happy soul indeed.
The 87 high jewellery pieces that comprise the Café Society collection from Chanel celebrate the early 20th century bohemian movement, of which Gabrielle Chanel was a leading force. In addition to the one-of-a-kind jewels are some wonderful Café Society high jewellery watches and an extraordinary clock, christened "The Bird Cage". Sheltered in a white gold cage, two stylised cockatoos share their love for eternity. 
Moving away from the crisp, cosmopolitan lines of avant-garde geometry that characterise the high jewellery collection, "The Bird Cage" is an ode to romance, femininity and Coco Chanel's love of Oriental exoticism. Inspired by a miniature jewellery birdcage housing two lovebirds, which she kept on a coffee table at her 31 rue Cambon apartment, this exceptional piece highlights many of the maison's areas of expertise, including sculpture, gem-setting and mother-of-pearl marquetry.
The sculpture of the two birds is so detailed that even the pectoral feathers seem to breathe with life. The birds are perched on a branch of pink flowers, which on closer inspection reveal themselves as pink camellias sculpted from rose quartz - Coco Chanel's favourite flower. 
The materials used to create this unique piece range from white gold, used for the cage; brilliant-cut diamonds to highlight the crests, feathers and tails of the birds and the centre of the flowers; sculpted moonstone, pink quartz and rock crystal for the birds and flowers; and grey and white mother-of-pearl for the pedestal of the cage.
At the base of the branch, a pink camellia-framed clock with a diamond bezel marks the passing hours and minutes, which seem to be frozen for eternity in this splendid refuge.
To read more stories on the Biennale de Paris this September, please click here.
Chanel's white gold Birdcage clock featuring two cockatoos entwined amongst pink camelias features 61.5ct of brilliant-cut diamonds, sculpted moonstone, sculpted pink quartz, rock crystal and gray and white mother-of-pearl.

Chanel's Birdcage combines expertise in watchmaking and jewellery featuring a cockatoo sculpture made with mother-of-pearl marquetry and stone-setting.