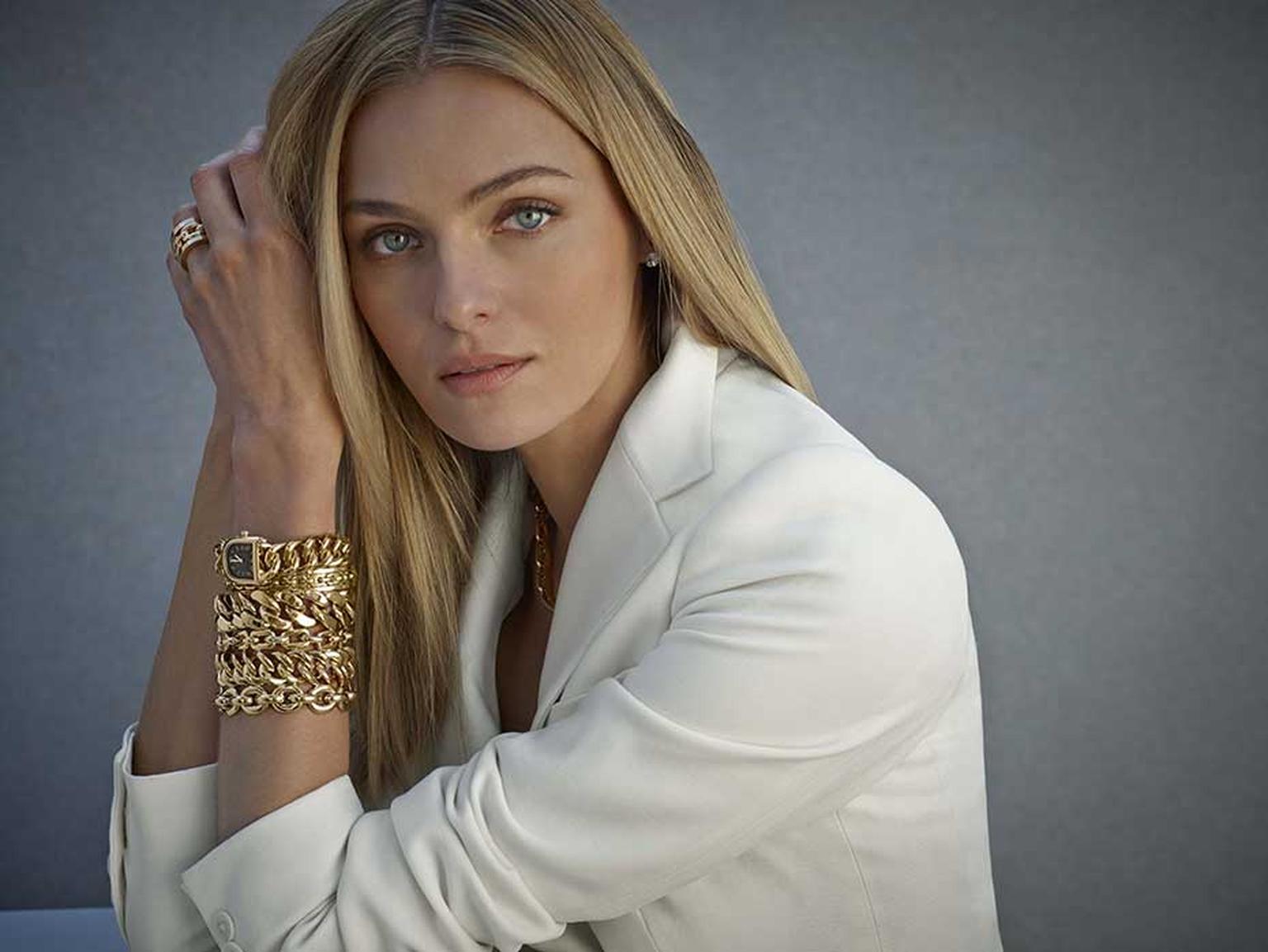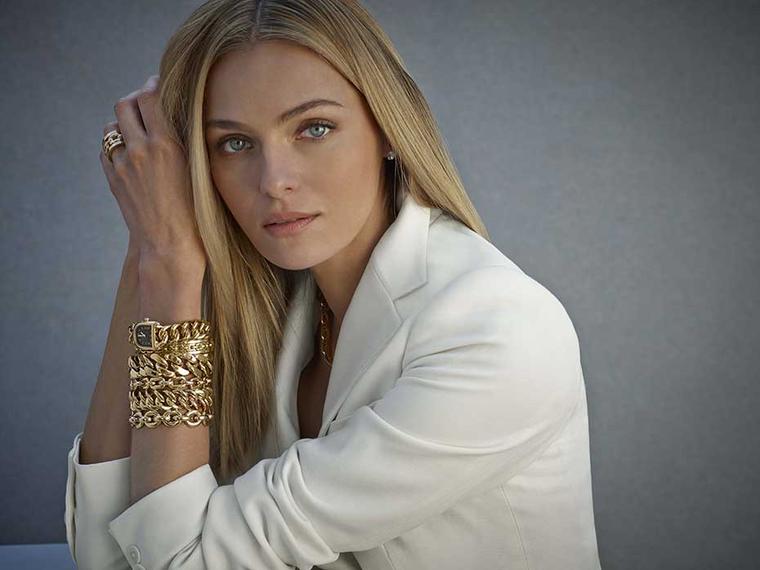 The beauty of Ralph Lauren's universe is his laid-back approach to luxury. A talent to design timeless classics that survive fleeting fashion fads is this American designer's forte: just think about the enduring appeal of his silk evening gowns or crisp white shirts, or, for that matter, any item from his Black Label collection.
His approach to jewellery is exactly the same, finding the right balance of contemporary edge with classic good looks that allow the pieces to age graciously like a Ralph Lauren tweed jacket. His luxurious Chunky Chain Collection features lavish, modern chains that can be stacked and worn with bravado or left to glow in their solitary splendour. With Valentine's Day just around the corner, any piece of jewellery from the Chunky Chain collection will ensure the memory of the 14 February lasts a lifetime.
But these are not your ordinary link chains; these are chunky chains with generous widths, which gives the whole collection a chic, contemporary appeal that is ideal for confident women who can pull off any combination in great style.
The Chunky 4-Chain bracelet will give her a head start to the full Chunky Chain experience. Crafted in warm 18k rose gold, which looks wonderful against every skin tone, the bracelet features four independent rows of different-styled chains united by the clasp. The four supple chains drape sensuously around the wrist for a quadruple treat of rose gold.
If stacking is her style, add the contrasting Chunky Chain Bangle to the ensemble, complete with chain motifs etched into the 18k rose gold in honour of the collection. The wide Chunky Chain ring in rose gold, banded with intricate chain links will put the finishing touch on her finger.
But as any woman knows, you can never have enough of a good thing and the effect of combining the Stirrup Petite-Link watch with these Chunky Chain jewels is very tempting. Launched in 2009, the Stirrup watch has become a contemporary classic, inspired by Ralph Lauren's passion for the world of polo and equestrian aesthetics.
This lovely watch, with a case design that echoes the shape of a stirrup, has been downsized for women's wrists to the Petite rose gold model. A black lacquered dial provides a rich contrast to the classic Roman numerals and the Swiss quartz movement offers carefree maintenance for everyday wear.
As many women will have noticed, the supple jewellery bracelet of the Stirrup Petite-Link watch is similar to one of the four featured chains on the Chunky Chain bracelet, an open invitation to your Valentine to combine all these pieces for a truly glamorous look. 
Ralph Lauren Chunky Chain Ring in 18k rose gold features a wide, lustrous chain link motif in the centre of two gold bands.

Ralph Lauren Stirrup Petite-Link watch in rose gold with a black lacquered dial and jewellery chain bracelet.

Ralph Lauren's Chunky 4-Chain Bracelet is crafted in warm 18k rose gold and features four independent rows of supple, different-styled chains, united by the clasp.

A stack of Chunky Chain bracelets and rings can sit alongside the Ralph Lauren Stirrup watch - chic yet casual.