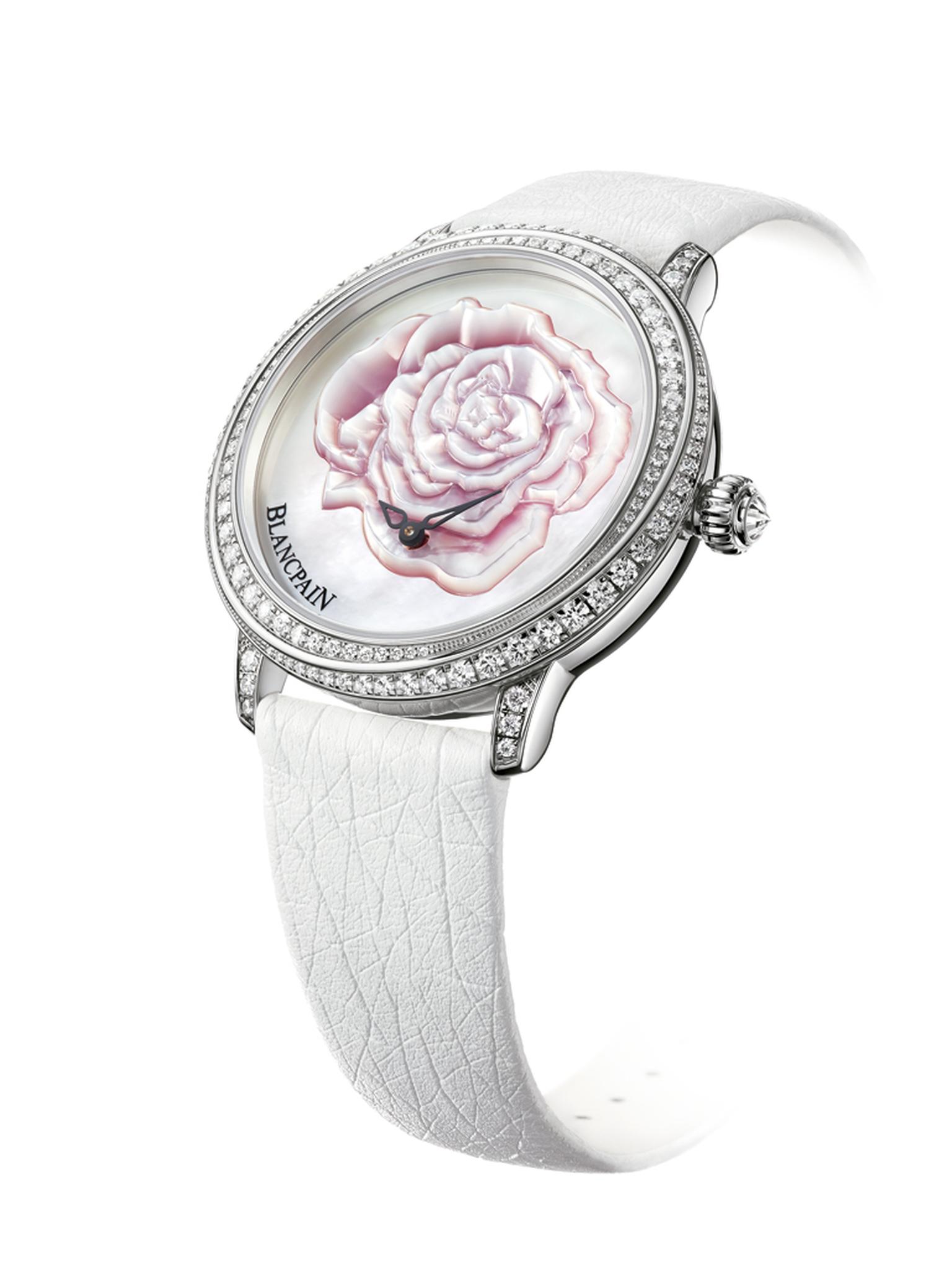 By Rebecca Doulton
With most of us are still recovering - physically and financially - from Christmas, Valentine's Day sounds like a distant event. But it's only a month away and Blancpain watches have decided to beat the other brands to her heart with the release of a very feminine ladies' timepiece.
The reason for anticipating this particular Blancpain watch is simple: it is a limited edition of just 14 pieces, created exclusively for Valentine's Day. Blancpain has always held a special place for women in its collections. Unlike many brands, which downsize men's watches and add diamonds, Blancpain conceives watches for women from the ground up.
Presented in a 36.8mm white gold case, many of you will recognise the swirling ribbon pattern of the bezel, set to light with 121 diamonds. It is in fact the same bezel arrangement as featured on the Blancpain Heure Décentrée model, which won the prestigious GPHG award for ladies' watch of 2014.
Each petal of the large pink rose that adorns the dial of this Blancpain watch has been sculpted individually from mother-of-pearl, dyed and then assembled, one by one, on the dial. The different thicknesses of the nacre, which create a subtle palette of pink tones, endow the rose with a wonderful organic feel.
A signature trait of Blancpain's ladies' watches is an off-centred hour movement, in this case situated just above 6 o'clock. The movement, a mechanical self-winding calibre with a 72-hour power reserve, features a delightful floral rose on the oscillating weight.