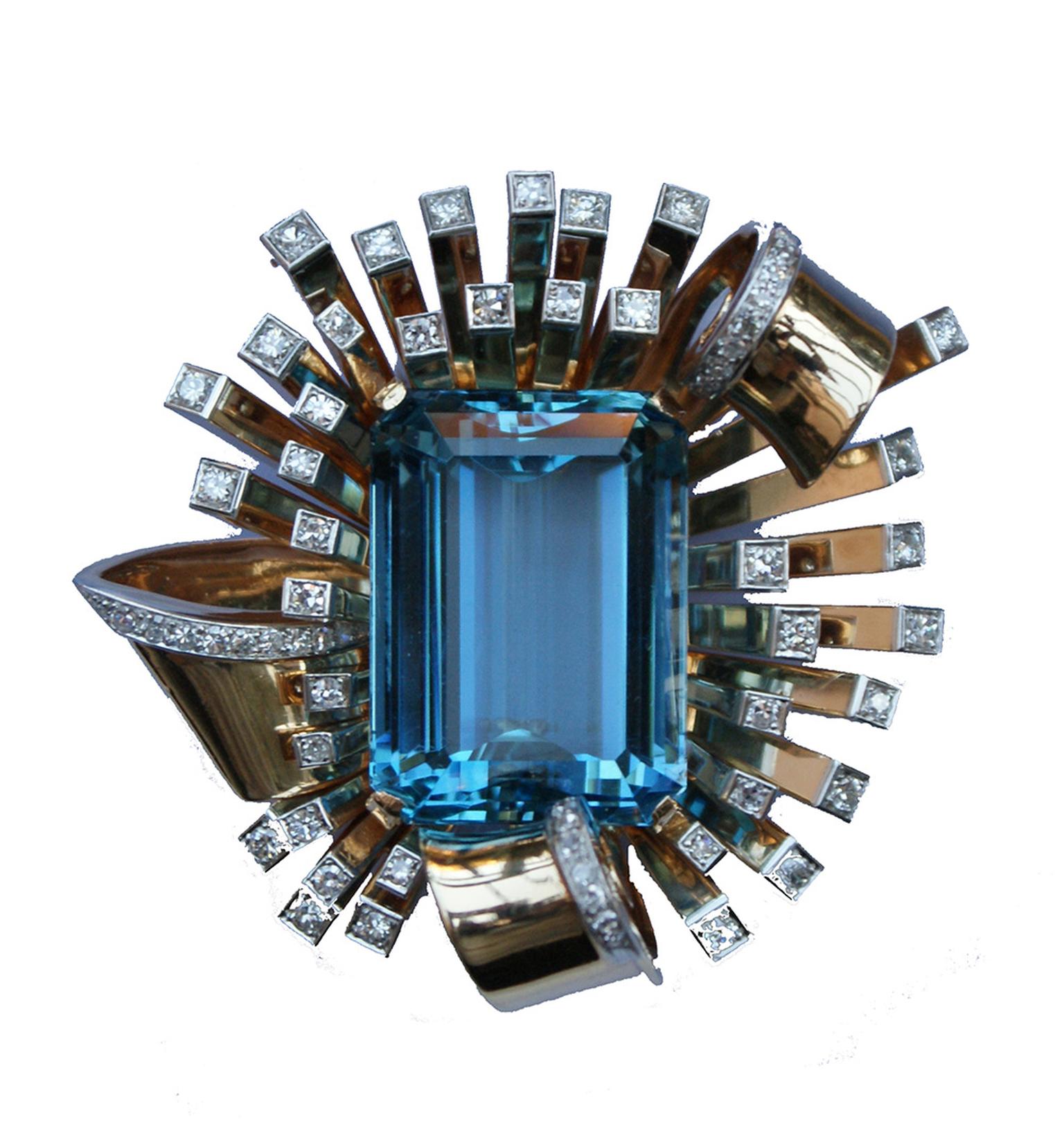 London's largest annual gathering of fine furniture, art and objects, Olympia International Art and Antiques Fair returns to the Olympia Exhibition Centre in London from 6-16 June 2013.
The fair is expected to attract 32,000 visitors, and more than 200 dealers will be there, including many who specialise in antique jewellery. In amongst the pre-historic fossils, rare artworks and period furniture you can look forward to browsing beautiful vintage jewellery from renowned brands such as Tiffany & Co., Cartier and Van Cleef & Arpels.
Attracting international specialists from around the world, many reserving their most unique pieces for the fair, it represents a chance for jewellery-lovers to purchase something unique. From 1920s bug brooches to yellow diamond cocktail rings, there's something for all budgets and tastes. Plus every exhibitor and item is vetted by a committee of specialists, so you can be confident that what you are buying is authentic. 
Art Deco styles are sure to be popular thanks to the forthcoming release of Baz Luhrmann's film 'The Great Gatsby', featuring vintage-inspired jewels made by Tiffany & Co, and pearls have also increased in popularity of late. Whatever you're looking for, the fair's specialists have put together their top 10 tips for buying vintage jewellery:
1. Go for pieces by major designers such as Cartier, Tiffany or Van Cleef and Arpels if you can afford it.
2. Try and spot the next big thing; natural pearls went up dramatically five years ago, while Mediterranean coral is starting to go up now. 
3. Buy from an established dealer with a good reputation. Look for membership of one of the two trade associations (BADA and LAPADA).
4. Always buy jewellery because you love it, but to increase your chances of making a sound investment, check that the piece hasn't been significantly repaired or the stones replaced.
5. What's hot right now are diamonds to add to a feel-good, recession-busting sparkle. Also bold, chunky, almost 80s style statement pieces.
6. Check if the stones have been 'heat treated'. This is a legal process to bring out the colour, but natural stones will always be worth more. 
7. Exhibitor Anthea AG says: "Look for the quirky - something with an edge, something that will be noticed, eg: animals, an unusual shape, real craftsmanship." 
8. Shop around. Large fairs like the Olympia International Art and Antiques Fair not only offer huge choice but also vet everything before opening to ensure authenticity.
9. Buy something with wearability and style.
10. Finally, jewellery is about how you wear it. Be imaginative and it will transform an outfit.
Anthea AG fine aquamarine and diamond ring with a large central aquamarine, circa 1940s (£8,500).

Anthea AG Cartier London flower brooch, circa 1961, in its original box (£6,500).

Anthea AG contemporary Cartier 18ct gold and diamond nappy pin, numbered and signed Cartier (£2,800).

Anthea AG opal and diamond spider brooch, set in platinum and 18ct gold, English circa 1915-20 (£5,500).

Anthea AG yellow diamond ring in 18ct gold, set with a 2.55ct fancy yellow diamond with a GA certificate (£25,000).

Van Krankendonk Duffels yellow gold, diamond and aquamarine 'Reflection' brooch by Trabert & Hoeffer-Mauboussin, New York, circa 1930.