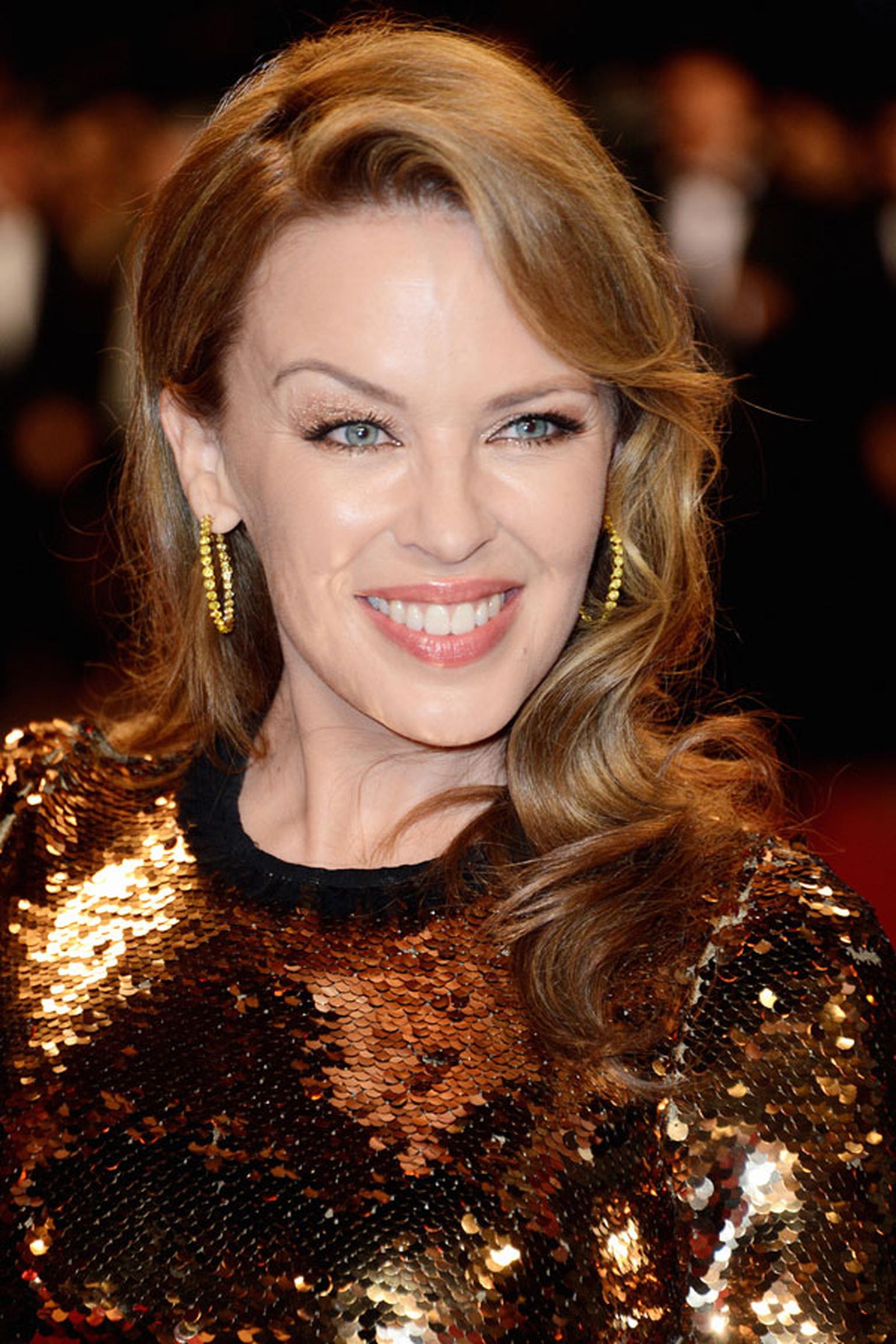 On the eve of Cannes Film Festival, I'm preparing myself for some serious jewel-spotting on the red carpet. But before I fly out to Cannes for a front-row spot, I've put together some of my favourite looks from last year's star-studded event.
One of the most anticipated red-carpet events in the awards calendar, Cannes is the chance for celebrities - and the world's top jewellery houses -  to treat us to a glittering show of haute couture and haute joaillerie, set against the glamorous backdrop of Cannes on the French Riviera, over two long, hopefully sun-splashed weeks.
Last year Kylie Minogue did what she does best and piled on the glamour in Chopard diamonds, while Diane Kruger - ahead of the game as always - wore Boucheron ear cuffs, a trend we are likely to see more of this year. Eva Herzigova looked her usual statuesque self in a tiered, choker-style diamond necklace by Chopard, another style that I predict will be big at this year's event.
With the movers and shakers of the movie industry already esconced in their luxury suites, the first red carpet event is set to be a crowd pleaser. The Hollywood adaption of F Scott Fizgerald's great American novel, 'The Great Gatsby', has been chosen to open the festival, and we have just hours to wait until Leonardo DiCaprio, Carey Mulligan, Tobey Maguire and the cast of Baz Luhrmann's hotly anticipated film walk the red carpet at the Palais des Festivals in Cannes. Look out for some of the magnificent 1920s-era Tiffany & Co. jewellery that were created especially for the film.
Fan Bing Bing wore a Chopard High Jewellery watch from the Red Carpet collection set with marquise diamonds and diamonds, a pair of white gold earrings set with emeralds and diamonds as well as a white gold ring set with an emerald cut diamond and brilliants at Cannes Film Festival.

Kirsten Dunst wore the Van Cleef & Arpels Alhambra watch in yellow gold and diamonds. © Photo by George Pimentel/Getty Images

Diane Kruger wore Boucheron's Envoutant Sillage earrings in white gold set with diamonds for the closing ceremony and presentation of the Palme d'Or at Canne Film Festival.

Diane Kruger wore "Plume" earrings in 18-karat white gold and diamonds by CHANEL Fine Jewelry at Cannes Film Festival.

Kylie Minogue wore Chopard at the AmfAR auction held during Cannes Film Festival to raise money for AIDS research. The slightly mussed-up hair and edgy dress take the formality out of this very valuable diamond necklace.

Wearing vintage Cartier at Cannes Film Festival, Nicole Kidman chose platinum round old-cut diamond earrings from 1923 and two bracelets: a French baguette, with diamonds and emeralds (1926) and a diamond bracelet from 1929 with single-cut and bullet-shaped diamonds.

Reese Whiterspoon in Chopard earrings at Cannes Film Festival.

Freida Pinto was wearing a pair of Chopard 18ct white gold earrings set with emeralds and diamonds as well as a ring from the Precious Temptations collection set with tourmalines and diamonds at Cannes Film Festival.

Kirsten Dunst wearing Louis Vuitton earrings and ring and carrying a Louis Vuitton minaudière on the red carpet at the Cannes Film Festival 2012. ??The earrings and ring, in pink gold, diamonds, yellow and pink sapphires are from L'Ame du Voyage high jewellery collection. The minaudiere is in satin and galuchat embroidered with colored stones and crystals.

Naomi Watts wore Chopard platinum necklace set with diamonds and a pair of white gold earrings set with diamonds and brilliants at Cannes Film Festival.

Jessica Chastain wore Louise Vuitton earrings from the Les Ardentes collection at Cannes Film Festival, which, worn with a simple hairstyle and barely there make-up, looked fresh, youthful and elegant.

Eva Herzigova, a muse of Chopard, wears the Marilyn Monroe Tribute Set from the Red Carpet collection, composed of a necklace in 18ct white gold set with bead diamonds, heart-shaped diamonds and diamonds, earrings en suite at the Cannes Film Festival.