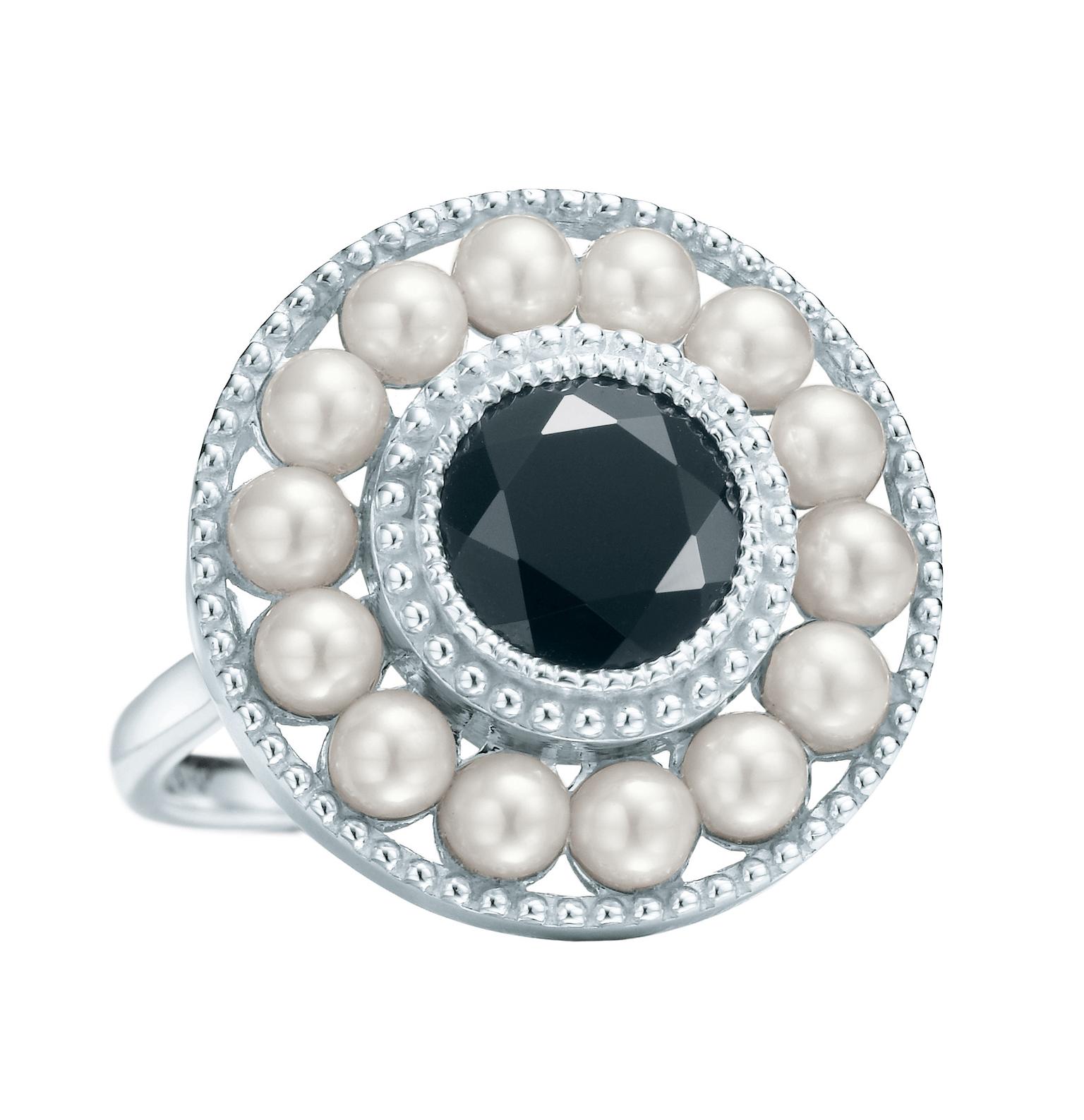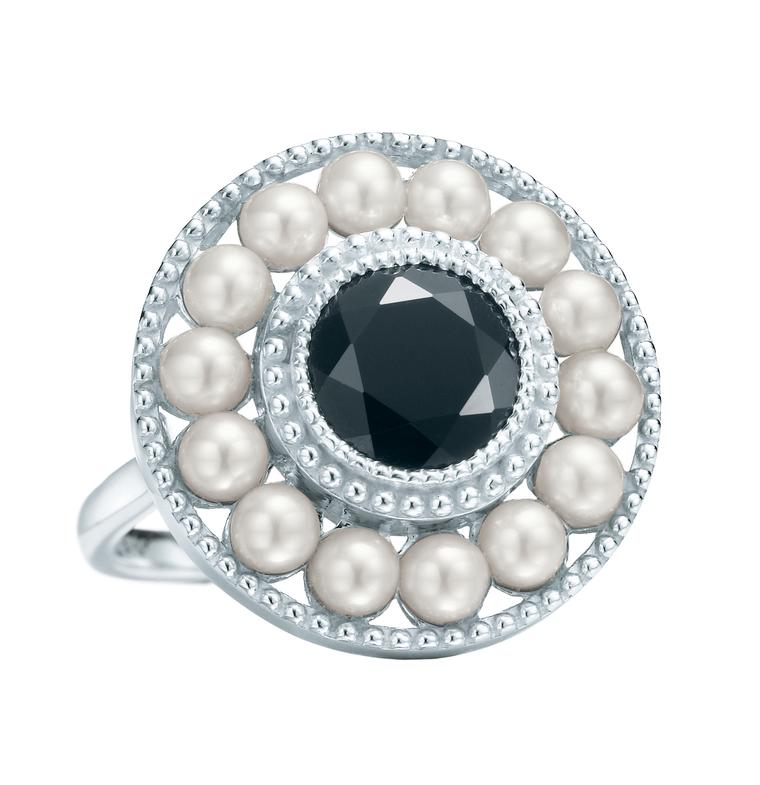 Fully immersed in all things Jazz Age, Tiffany & Co extends the appeal of the jewels it created for Baz Luhrmann's 'Great Gatsby' film with the Ziegfeld collection. Made in silver and at more accessible price points than the one-off diamond and pearl pieces worn in the film, these jewels are aimed at a wider audience who want a touch of the glamour of the roaring 20s in their lives.
Named after the 1927 Ziegfeld Theatre in New York, which sadly no longer exists, silver, pearls and black onyx capture the streamlined elegance of the Art Deco architecture of this one-time landmark.
"The collection celebrates Tiffany as the premier jeweller of the 1920s, an era that saw a dramatic change in fashion and the rise of a fresh, exuberant attitude," says Jon King, executive vice president of Tiffany & Co.
Luxurious ropes of pearls, ending in long tassels, and pearl drop earrings evoke the jewels worn with the knee-skimming, boy-style flapper dresses of the era. The geometric lines of the black onyx and pearl pendant remind us of the brave new world that was zooming into view for a generation who lived between the two world wars and enjoyed new wealth and freedom like never before.
The Ziegfeld Theatre in New York was home to the famous 'Ziegfeld Follies', one of the first cabaret acts - brought to the city by the entrepreneur Ziegfeld - considered appropriate viewing for women as well as men. As New York historian Seth Kamil tells us: "Women came to the Ziegfeld Theatre to see the jewels and the furs that the girls wore; the men came to see what these accessories barely concealed."
With a more romantic style, the Daisy Locket is a nostalgic tribute to the heroine of the film and based on a design from Tiffany's extensive archives. There are also pieces for men, such as black enamel cufflinks inscribed with Jay Gatsby's initials and a signet ring featuring a daisy.
Reminding us of this epic yet short-lived euphoric moment in history, Tiffany and Co's Ziegfeld collection of jewels is sure to be a resounding success and I, for one, have my eye on the pearl and onyx ring. 
Ziegfeld tassel necklace of cultured freshwater pearls with sterling silver by Tiffany & Co.

Carey Mulligan and Leonardo DiCaprio as Gatsby and Daisy in the new Baz Luhrmann-directed film The Great Gatsby. Daisy's Tiffany and Co. hand-jewels and head piece were created specially for the movie.

Ziegfeld onyx and pearl pendant by Tiffany & Co.

The mood of the Great Gatsby film runs through the Ziegfeld collection of jewels.

Ziegfeld Daisy locket based on a design from 1884

Leonardo di Caprio as Gatsby, wearing the Ziegfeld ring of black onyx with carved daisy motif from Tiffany and Co's Great Gatsby collection.

Ziegfeld pearl and silver earrings

Ziegfeld onyx and pearl ring by Tiffany & Co. inspired by the streamlined forms of Art Deco architecture