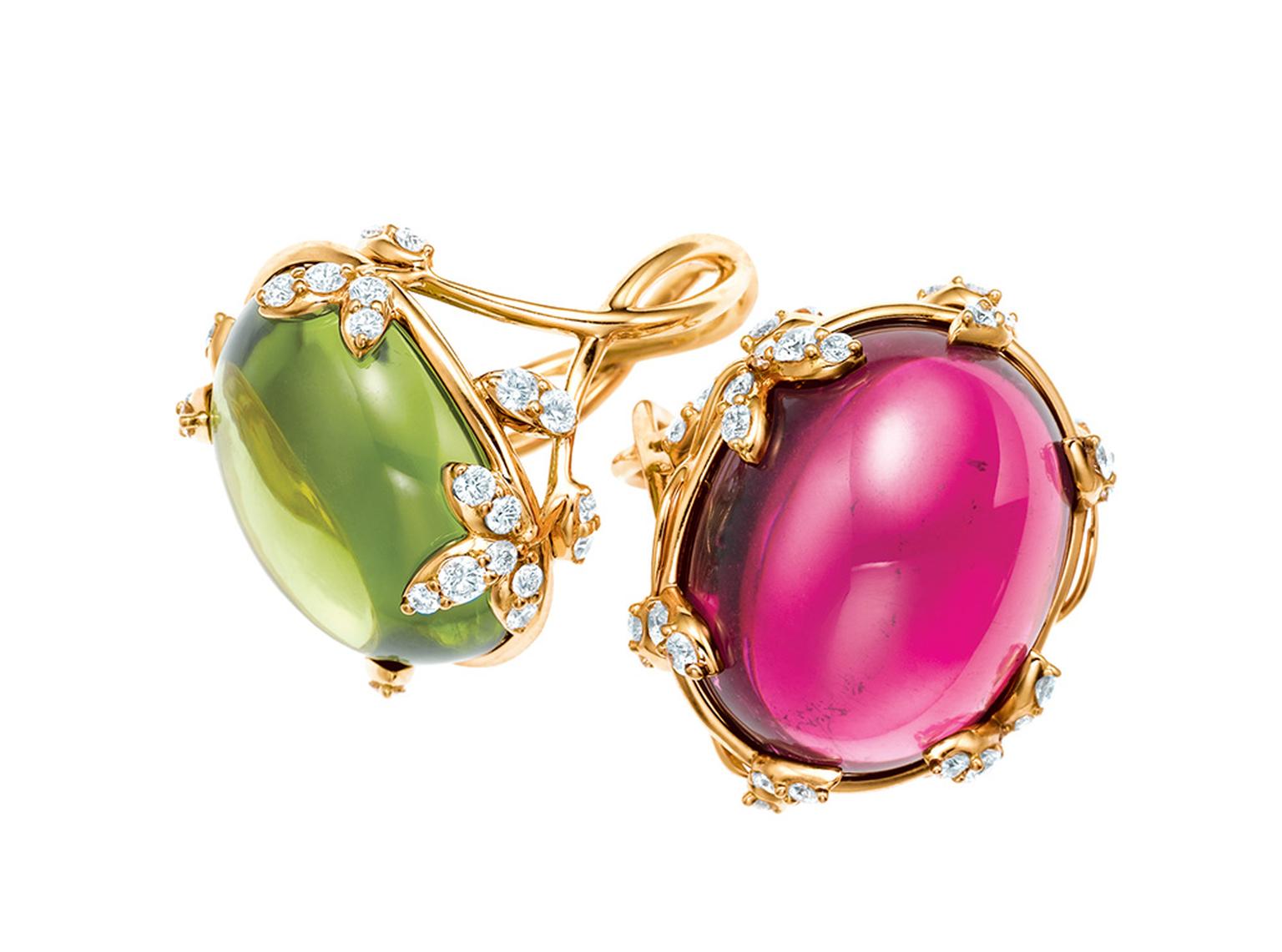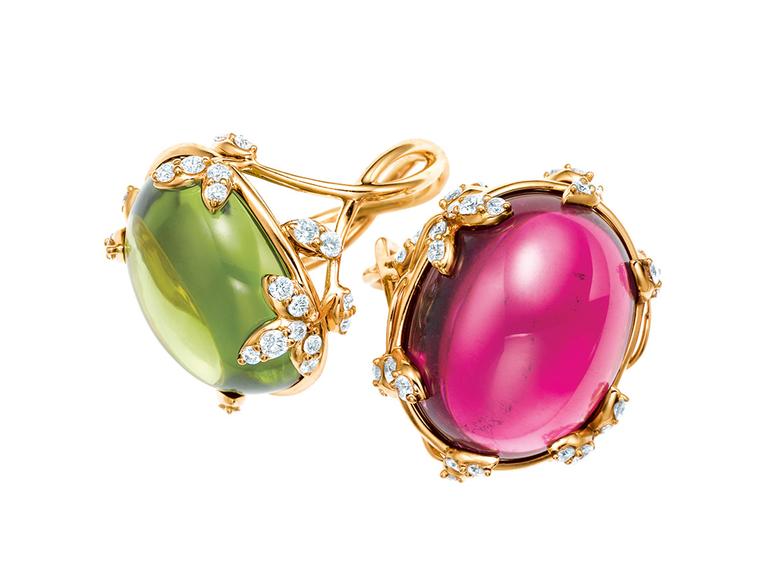 With a surname such as hers, it's hardly surprising that creativity flows through her veins. Yet it was to jewellery making that Paloma Picasso was drawn right from the start, rather than oils and canvas.
The youngest daughter of one of the most influential artists of the 20th century, Paloma first showed a flair for jewellery in her early costume designer days, when she would visit flea markets and refashion her purchases into new jewels. Having completed a formal qualification in jewellery design, she quickly snapped up a commission from Yves Saint Laurent to create the accessories for one of his couture collections and, by the early 1970s, was fully immersed in the jewellery business.
An exuberant dresser with a penchant for red lipstick, Paloma began designing for Tiffany & Co. in 1979, steering the jeweller in a fresh, new direction with her boldly original style. Her first collection for Tiffany, Graffiti, launched in 1980, which has influenced the world of jewellery design ever since. The Love necklace alone, spelled out in Paloma's own handwriting, has spawned millions of similar designs over the decades.
Paloma's passion for vivid gemstones has become as much a trademark as her graphic motifs. Her luminous use of colourful stones brought fiery orange opals and shocking pink tourmalines into fashion, and more than 30 years after the launch of her first collection for Tiffany, colour continues to play a vital role in her designs.
The recently launched Paloma Picasso Olive Leaf collection encapsulates hr design aesthetic. Heavily influenced by her travels and her environment, it incorporates elements of the olive groves that surround Paloma's home in Morocco. Delicate leaves entwine themselves around rings and wind themselves around the neck in a delicately ornate bib necklace. You can imagine Paloma sitting in her garden, matching the olive-coloured peridots, leaf-green tsavorites, juicy pink rubellites and sky-blue topaz with the vista in front of her.
Paloma celebrated her 30th anniversary with Tiffany in 2010. "Paloma means dove in Spanish," she says of her latest collection. "We are all familiar with the dove carrying an olive branch as a peace offering. The jewellery I've created pays tribute both to the messenger's noble mission and gardens as a refuge of peace and tranquility." In the Mediterranean garden that Paloma has recreated with her new Olive Leaf collection, you can almost taste the olives, touch the lush, green foliage and smell the heady scent of exotic flowers. It is this unique ability to capture the mood of the moment that has made her one of the most celebrated jewellery designers of her generation.
Paloma's Olive Leaf cuff in 18ct gold by Paloma Picasso for Tiffany & Co (£8,900).

Paloma's Olive Leaf earrings with blue topaz in 18ct gold by Paloma PIcasso for Tiffany & Co (£505).

Paloma's Olive Leaf pendants in sterling silver and 18ct gold by Paloma Picasso for Tiffany & Co (£305; £505).

Paloma's Olive Leaf earrings with pear-shaped rubellites and diamonds in 18ct gold by Paloma Picasso for Tiffany & Co (£35,300).

The beautiful Paloma Picasso Olive Leaf bib necklace, as worn by Paloma in the Moroccan garden that inspired the new collection.

Paloma Picasso sketching one of her Olive Leaf designs for Tiffany and Co. in her garden in Morocco wearing a ring and bracelet from the collection.

Paloma at home in Morocco wearing the Olive Leaf pendant in yellow gold.

Paloma strolling the souks of Morocco, where she has a home, wearing the Paloma Picasso Olive Leaf cuff.

Paloma's Olive Leaf bib necklace with tsavorites in 18ct gold by Paloma Picasso for Tiffany & Co (£50,500).

Paloma's Olive Leaf cabochon rings with diamonds, peridot (left) and rubellite (right), in 18ct gold by Paloma Picasso for Tiffany & Co (£12,000).