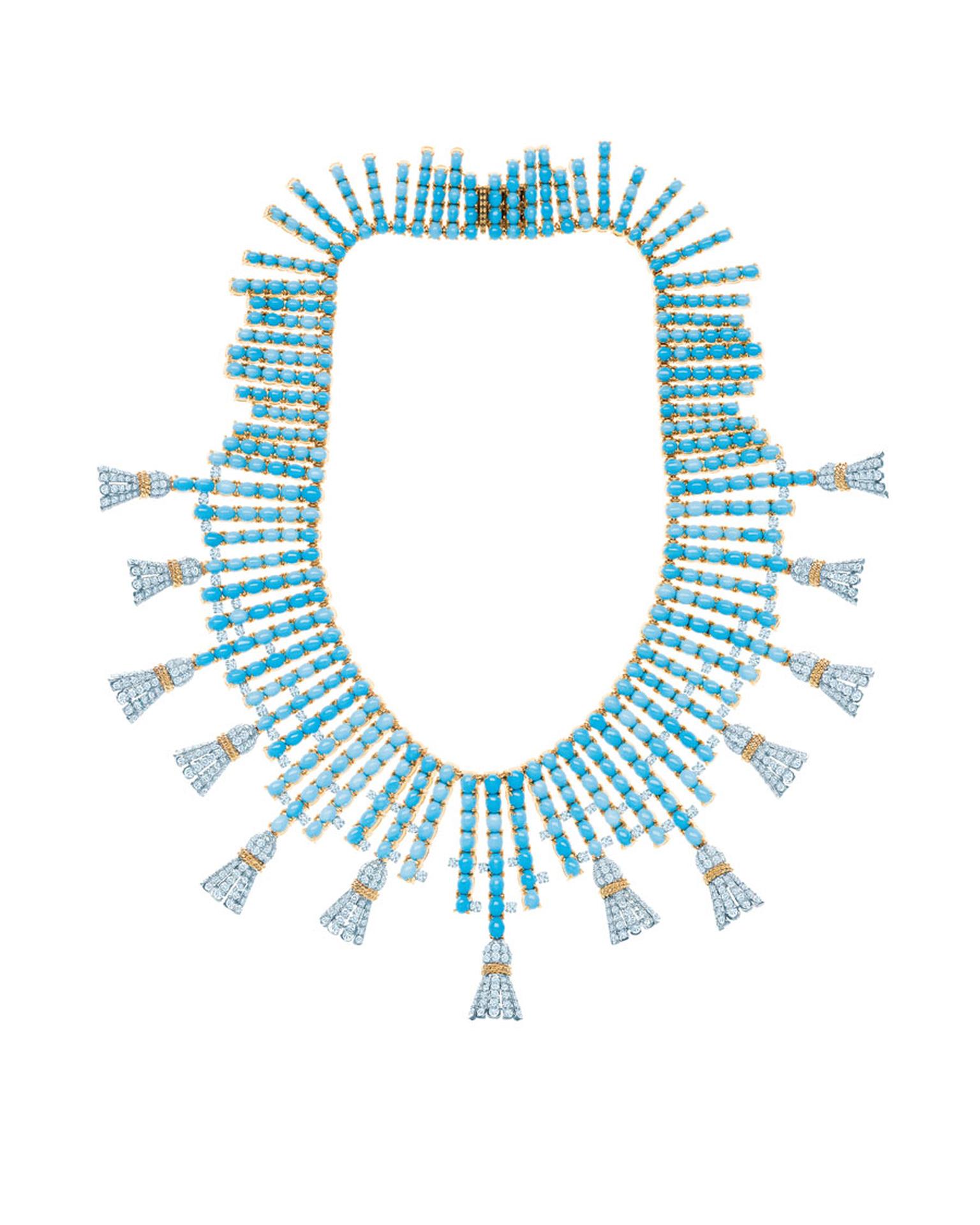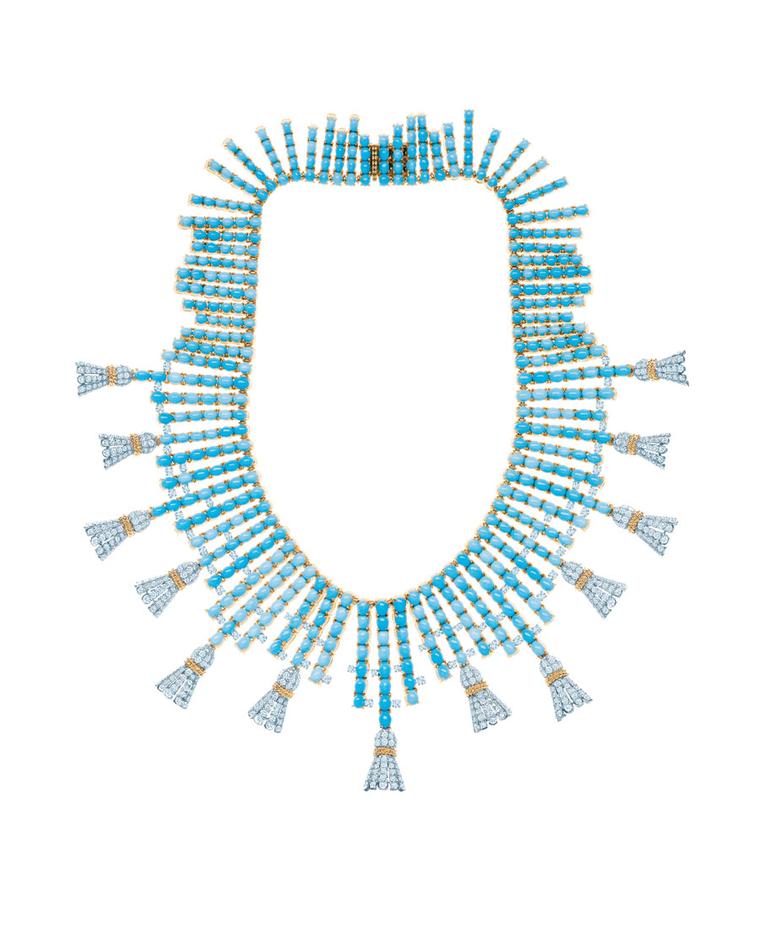 A treasure trove of precious gemstones in colours reminiscent of the sea, Tiffany & Co's latest jewellery collections for 2013 captures the spirit of the ocean.
Exploring the mystical allure of the deep blue, Tiffany's master designers and artisans have creatively combined vibrant stones in jewels that, in some cases, echo with Art Deco influences. Large pearls, sprawling tassels and sautoir-style necklaces capture the glamour of the 1920s, a continuing theme for the American jeweller following the release of its Great Gatsby and Ziegfeld collections. 
Continuing the watery theme, large green tourmalines and creamy pearls sit surrounded by frothy diamonds in large cocktail rings, while swirls of sapphires on a pendant necklace resemble crashing waves. The sparkling yellow diamonds on one necklace are delightfully sunny.
A number of the jewels have been inspired by the work of renowned designer Jean Schlumberger, one of the 20th century's most gifted artists. He started his career designing jewels for couturier Elsa Schiaparelli, but it was for his work at Tiffany & Co. as design director that he became most famous. His jewels continue to adorn the fingers, wrists and necks of the world's most fashionable today.
In keeping with the look and feel of his original designs, lavish bangles of turquoise, pearl and hand-carved lapis lazuli are adorned with gold chain detailing, giving the impression of entwined rope. One show-stopping tassel necklace made from turqouise, diamonds and gold 'rope' mirrors the beauty of Schlumberger's personal Caribbean retreat. 
Tiffany & Co. hand-carved lapis lazuli, turquoise and pearl bracelets, inspired by original designs by Jean Schlumberger.

Tiffany & Co. pear-shaped diamond and round diamond drop earrings set in platinum.

Tiffany & Co. emerald cut, unenhanced emerald and round diamond cocktail rings, set in platinum with gold prongs.

Tiffany & Co. Montana blue sapphire and diamond pendants.

Tiffany & Co.'s pearl and diamond rings recall the glamour of the 1920s.

Tiffany & Co. turquoise, diamond and gold bangles, inspired by original designs by Jean Schlumberger.

Tiffany & Co. fancy intense yellow diamond and white diamond necklace, set in platinum with gold prongs.

Tiffany & Co. Tassels necklace with turquoise stones and round diamonds set in yellow gold and platinum, inspired by an original design by Jean Schlumberger.