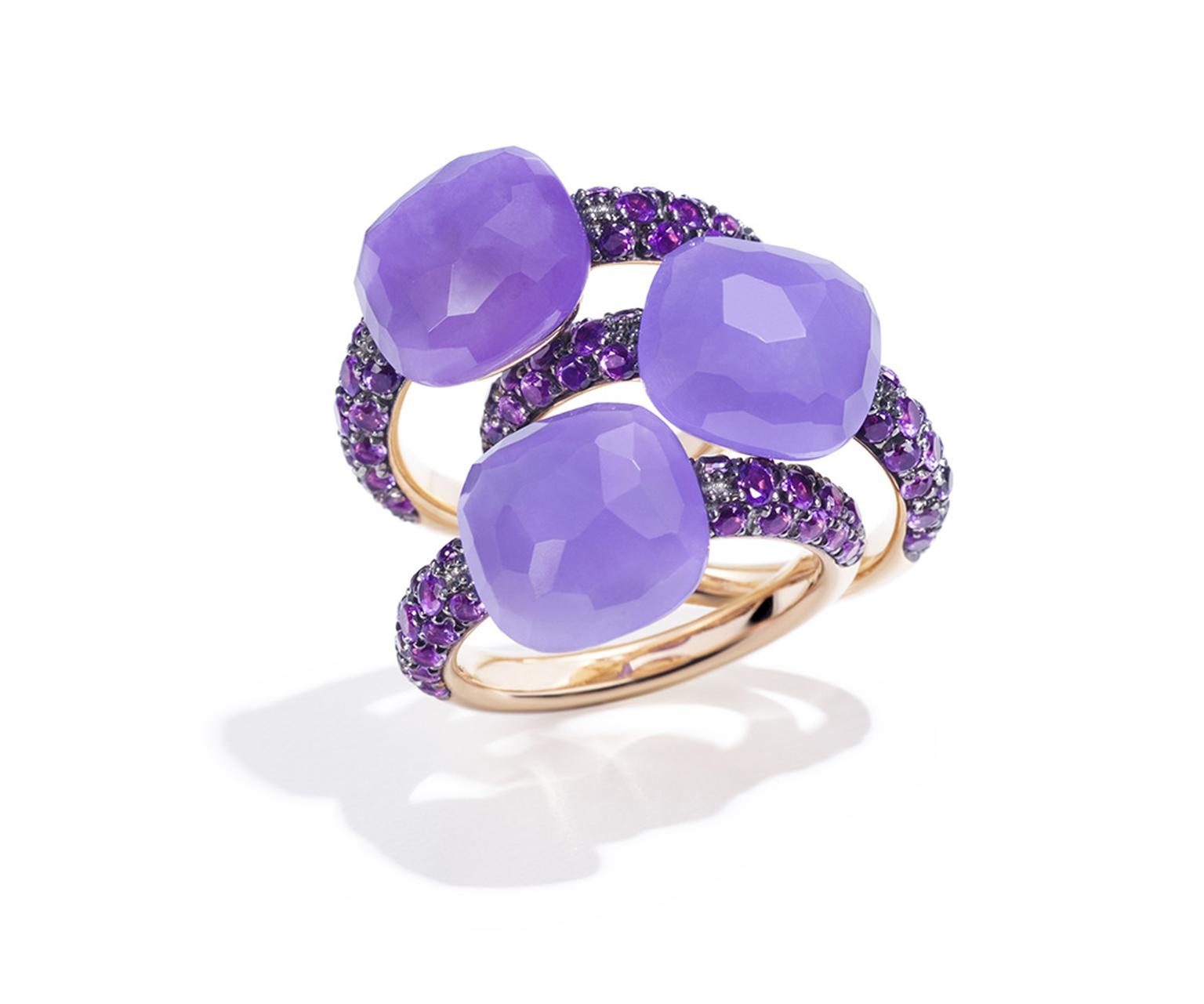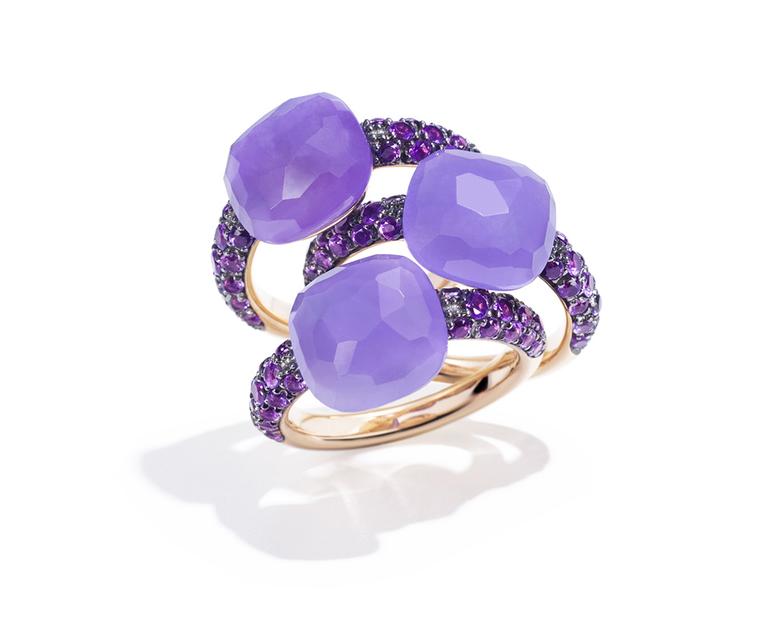 Italian jewellery house Pomellato plays with colour in ways that keep you guessing what exciting combinations it will come up next.
For 2013, the brand is consolidating its unique style by adding new colours and creative variations to its existing ranges.  Take the new Capri rings. The collection is a house classic, but the intense violet hue of lavender jade paired with purple amethyst pavé is as dazzling as a Mediterranean garden filled with the aromatic herb. 
With the stroke of a brush, Pomellato's elegant Colpo di Fulmine rings are given a striking new look. In the three new designs, the central gemstones - red garnet, purple sapphire and blue London topaz - are cut so thinly that their colours have the transluscent quality of a watercolour painting. Unlike previous rings, however, which were given a white diamond pavé surround, the new designs are enclosed in an oval of colour-clashing stones that only Pomellato could pull off.
Designed to be worn together, Pomellato's new trio of Nudo rings are set with chunky cubes of amethyst and topaz - inky shades of blue and purple that melt into one another. Another Capri ring, meanwhile, is a delicious confection of chrysoprase stones - a rare form of quartz - as refreshing as mint ice cream.
Pomellato Capri ring in rose gold with chrysoprase.

Pomellato Colpo di Fulmine rings in burnished rose gold with garnet and blue sapphires, amethyst and rubies, and blue London topaz and tsavorites.

Pomellato Nudo rings in rose gold and white gold with amethyst, blue London topaz and blue topaz.

Pomellato Tango bracelet in rose gold and rhodium-plated silver with diamonds.

Pomellato Tango rings in rose gold and rhodium-plated silver with brilliant and rose-cut brown diamonds.

Pomellato Veleno rings in rose gold with amethyst, white quartz and pink quartz.

Pomellato Capri rings in rose gold with dyed lavender jade and amethysts.