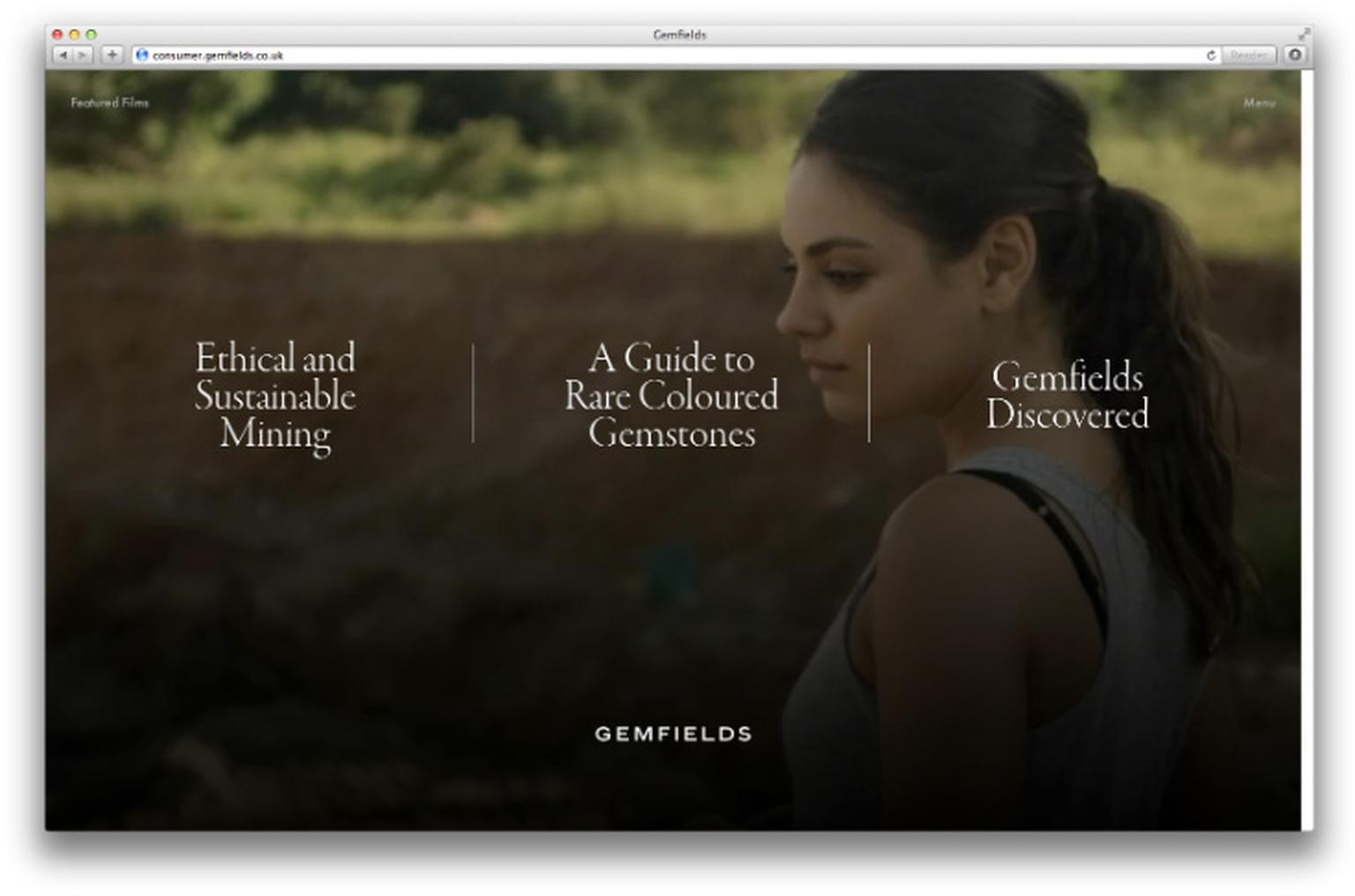 Gemfields, the ethical and sustainable mining company, has launched a new consumer website to increase awareness of coloured gemstones.
Designed to inform, educate and inspire, the website is easy to use and answers all the key questions that anyone with an interest in buying ethically mined coloured stones may have.
Divided into three sections - Ethical and Sustainable Mining, A Guide to Rare Coloured Gemstones and Gemfields Discovered - it's a wealth of information that not only outlines Gemfields' sustainable and socially responsible mining practices, including its mission to remain transparent in its mining operations, but also offers a comprehensive guide to emeralds, rubies and amethysts, written by industry insiders with an in-depth knowledge of these fascinating precious stones.
The third section, Gemfields Discovered, is a great place to start exploring the website. Featuring a carefully curated gallery of images shot by world-famous photographers, it includes Gemfields' ad campaigns - past and present - portraits of the Kagem mining community, an artistic series of Zambian landscapes and an introduction to the company's recently appointed global ambassador, Mila Kunis, and her involvement with Gemfields, including a video of her recent trip to Gemfields' Zambian mines.
"Consumers have been looking for a trusted source in the coloured gemstone industry," says Ian Harebottle, Gemfields CEO, "and with the launch of our website, we are able to provide them with that access and help them understand the brand in a creative way. The site is more than just a landing page for Gemfields. It's about experiencing coloured gemstones and educating consumers on the impact of their purchase."
To view the new website, please click here.