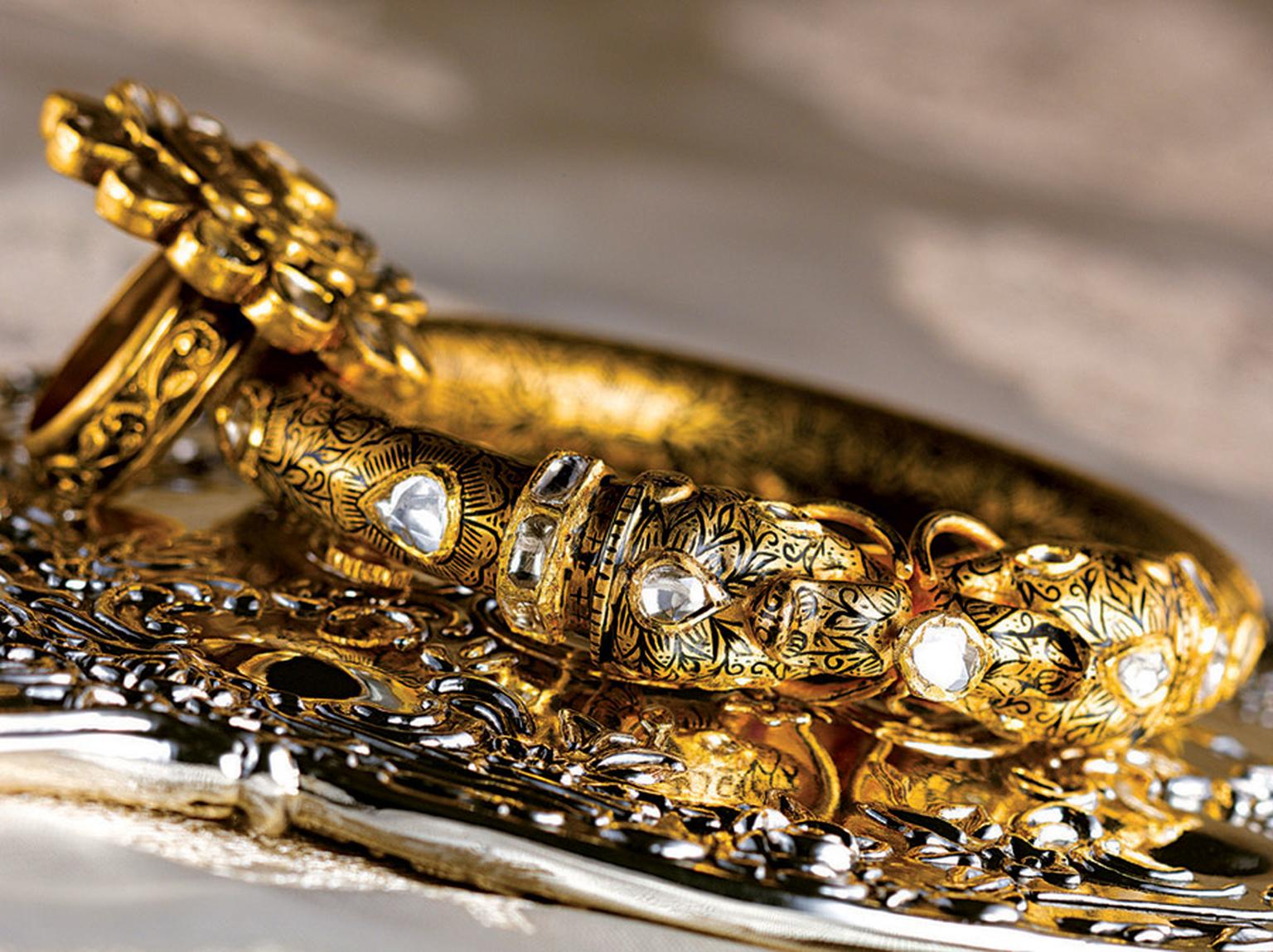 Zoya is a chain of luxury diamond jewellery boutiques in India owned by the TATA conglomerate and is the premium brand of the Tanishq jewellery business. Zoya is both a product and a retail brand and is targeted at the discerning, design-conscious woman who is international in her taste. The boutiques offer mainly diamond jewellery as well as the traditional polki and kundan jewellery.
In Zoya boutiques you will find inspirations from around the world coming together in precious creations. Ancient cultures. A forgotten relic. A sensual dance. An exotic fabric. A sudden burst of rain. Zoya captures the soul of these inspirations with expert craftsmanship and immortalizes them in fine designs of gold, diamonds and precious stones each awaiting its turn to share its own story.
One of their most remarkable collections is 'Rajasthan', a collection inspired by the city of Bikaner. Nestled in the magical landscape of The Great Thar Desert, Bikaner has been witness to changing dynasties, epic battles and a confluence of diverse cultures. Beneath the surface of the region's enigmatic beauty that the untrained tourist eye merely glances over, lies a myriad of influences: Arabian, Persian, Mughal and even Western.
By translating this fascinating cultural potpourri into an elegant, traditional collection of kundan and polki jewellery, Zoya captures the many moods of the desert kingdom of Bikaner. 'Kundan' is one of the oldest forms of jewellery made and worn in India is made from 22 carat gold. Its defining moment was during the Mughal era and many stunning pieces were created in this era. Kundan work is a method of gem setting, consisting of inserting gold foil between the stones and its mount. It is a product of well-orchestrated teamwork and involves a variety of specialist skills.
Uncut flat diamonds called 'Polki' are also used in most products. To give a well-groomed finish, the reverse sides of the products are beautifully decorated by a technique called 'Meenakari'.
 Most products in this collection use a floral form language inspired by the beautiful landscapes of Rajasthan. The interesting names of each product also enhance the significance of Indian culture in each one. Where 'Indradhanush' (rainbow) depicts of the beauty of a rainbow through its array of colors, 'Utsav' (festival) with its vibrant tones give a feeling of celebration. This confluence of design and enticing names and inspiration make the Rajasthan collection stand out from the crowd.
Read about jewellery for the Indian groom
Artwork for Indradhanush earrings

Udatta necklace - Floral motifs in pink tourmalines and large citrine drops form this majestic polka necklace. (Pink tourmalines, citrine drops and uncut diamonds in yellow gold)

Anugrah cuff- A graceful cuff with pink tourmalines and uncut diamonds in yellow gold.

Bangles- Spectacular meenakari bangles in striking colors are decorated with studded kundan polki. (Uncut flat diamonds, enamel in 22k yellow gold)

Edha ring- A 22k gold ring resplendent with a bloom of polka diamond petals with an elegant antique-finish flower. (Uncut flat diamonds in 22k yellow gold)

Rings- Floral rings with uncut diamonds and semi-precious colored gemstones in 22k yellow gold made with the repousse technique. (Semi-precious stones, uncut diamonds in 22k yellow gold)

Anukul earrings - A unique pair of earrings with assorted semi-precious stones, uncut diamonds and enamel work in yellow gold.

Shresth pendant - A round pendant with rose cut diamonds, pearls and enamel work in yellow gold.

Kali pendant- A vibrant portrayal of the red dahlia in 22k gold, polka diamonds and tourmalines.

Ichha necklace- Elaborate kundan polka necklace with semi-precious stones and pearls in 22k gold.

Pariyat bangle- Meenakari shaded flowers with uncut diamond centres sit neatly within a row of geometric shapes to form a striking bangle. (Uncut diamonds and enamel in yellow gold)

Pankhudi necklace- A necklace inspired by a flower with elaborate work on the petals with uncut diamonds and on a turquoise beaded cord. (Uncut diamonds and turquoise in yellow gold)