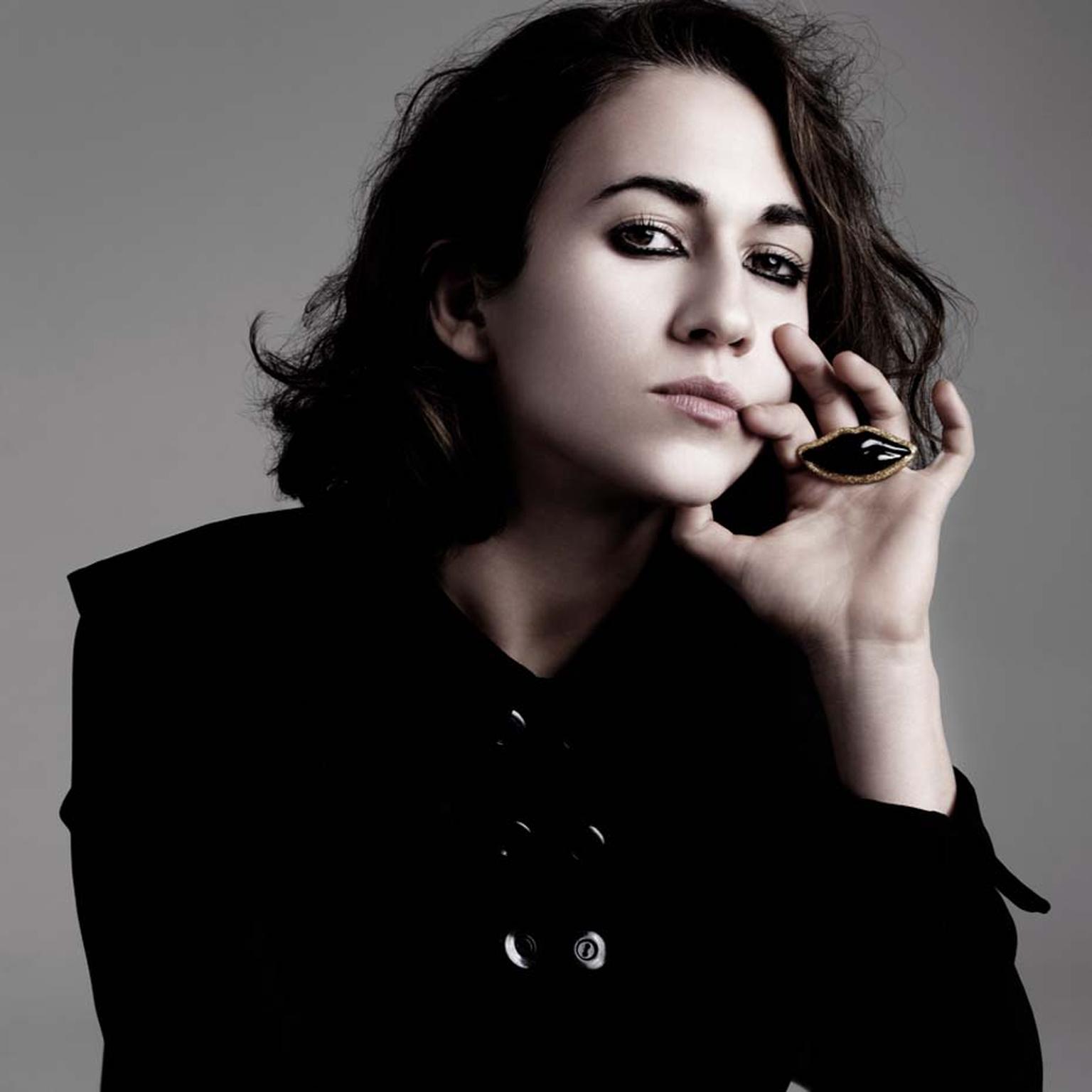 By Avril Groom in London

This may make uncomfortable reading for young jewellery designers trying to establish independent careers. The raw materials of their craft are notoriously expensive and even relatively experienced designers have to sell each major piece before buying the materials for the next. Yet a new generation of young women designers are quickly becoming known for top-end, often one-off pieces using serious stones, and in some cases work from ritzy salons in London or Paris. And the way they've done it? The age-old route of having the right background and connections - or a helping hand from some of the industry's biggest players. 
This is not to denigrate their talent - these are all very bright women with their own, often innovative approach to jewellery design. But, especially in a global world where both designers and clients can come from anywhere, the playing field for young designers is less level than ever. Any of them might envy the two grand townhouse salons that sprang up in 2013 almost next door to each other in Mayfair, bearing the names of two stars of London jewellery design - Solange Azagury-Partridge and Jessica MacCormack. Both have broken many moulds with their irreverent take on very precious stones - Solange veers to the occult, Jessica to the Gothic - and have attracted attention from industry bigwigs.
Solange comes from a family steeped in design - her well-known brothers are a couture fashion designer and a shoe designer - and early in her career became the jeweller of choice for Britain's rockocracy, who demanded some pretty extravagant work, and opened a jewel box of a shop in Notting Hill, home to many top bankers and their free-spending wives. In 2001 she was made Creative Director for Boucheron. Responsible for its revival under the Gucci group, she both advanced her craft and put her own business on a sound financial footing, helped by backing from international investors Labelux to open shops in the USA and Far East. Two years ago she bought the business back and is now proudly independent, designing the colourful and idiosyncratic interior of her salon and studio herself and with a thriving business that runs from her signature Lips or Heart items to complex, precious jewellery boxes that take apart to become and contain exquisite pieces.
Jessica hails from New Zealand but is London-based and her work, which majors on architectural-looking diamonds and Gothic detail often in blackened gold, also has a roster of starry fans including Madonna and Rihanna. Her original Clerkenwell studio, full of antiques, was like a faintly macabre Victorian cabinet of curiosities - now, with backing from diamond-trade royalty (a respected dealer and a member of the Oppenheimer family), she has a hugely spacious townhouse, beautifully restored to its Edwardian splendour, where one-off pieces are displayed in individual vitrines alongside a gallery of artworks from top names like Louise Bourgeois, with a studio, a special romance room for engagement rings and other love tokens, and her own apartment above. Unlike Solange, she does not wholesale or sell online - in her view, visiting the house is part of the experience.
Some designers have the advantage of a family business. Gaia Repossi is the fourth generation in her firm, long established on Paris' chic Place Vendôme, and has revolutionised its design with modern, slightly rock chick style, that concentrates on finger-long, often articulated rings, cage rings and ear cuffs in finely-fretted, diamond-studded gold. Delfina Delettrez is a fourth-generation Fendi, daughter of the Rome luxury house's accessories designer Silvia Venturini Fendi, but she rarely uses the family name and has forged her own success with individual, slightly punk pieces that include bold, single earrings with quirky motifs from insects to jewelled eyes or lips, and vary from simple enamelled silver to gem-set gold. Brazilian jeweller Silvia Furmanovich comes from a goldsmithing family but takes her inventiveness far beyond - she works with rubber, shells and even lacquered real flowers, all craftsman-set with stones and surrounded with gold to make them durable.
The latest names on the scene have set up their own businesses with energetic determination and confidence in their ability to design the jewellery they want - as Solange did when she designed her first piece, her own engagement ring - and luckily have the means to do so. Lebanese designer Noor Fares has been building her collection for five years but even her early soirées attracted London's Middle Eastern gilded youth, who all seemed to be her friends. Now she has both a wider clientele and a beautifully varied collection, going from small, geometric, gemset cage shapes reminiscent of  Moroccan lanterns to signature carved, semiprecious mineral wing earrings trimmed with diamonds, and includes unusual materials like ebony, jet and painted miniatures. 
French designer Sarah Besnainou is a force of nature who used to run Baby Dior in Paris but decided to design and make a pair of gold cufflinks for a boyfriend in 2007 and never looked back - Eternamé, her opulent collection which mixes modern materials like titanium, aluminium or oxidised gold with classic diamonds, emeralds and tanzanites, recently arrived in London and is rapidly acquiring a keen list of well-heeled clients. Even newer is Lily Gabriella Elia, who is already very successful in Monaco where she grew up after being born in Brazil. Her youth was certainly gilded - as a child she designed swimwear for Givenchy, later worked with Alber Elbaz at Lanvin and Christie's in Geneva and even received advice from reclusive Paris jeweller JAR. Like Sarah, she had an elegant, jewellery-wearing mother as a role model and her small, Italian-crafted range varies from simple gold knot bracelets through bold, sculptural rings pavé set with rubies, emeralds or diamonds to Impressionistic, diamond-set, heraldic crest motifs. For all such designers, being close to their clients' lifestyle helps them deliver exactly what these women want.            
Noor Fares Merkaba Double Dress earrings in rose gold and diamonds (£8,535).

Delfina Delettrez Eye Piercing earring featuring gold, diamonds, light blue sapphires, a black diamond and a pearl. Available at Dover Street Market (£1,450).

Delfina Delettrez Anatomik earrings in gold, enamel and pearl. Available at Opening Ceremony (£995).

Noor Fares Large Geometric Rhombus ring.

Delfina Delettrez To Bee or Not to Be 'Piercing' earring in gold, with diamonds, black diamonds, yellow sapphires and a pearl. Available at Matches.com (£1,220).

Repossi Ophydienne ring in white gold fully set with diamonds.

Repossi Art Nouveau cuff in pink gold.

Eternamé Lunaria double earrings in yellow gold, set with brown diamonds.

Sarah Besnainou, founder of Eternamé, "designs jewellery to embellish life's precious moments".

Eternamé Cuff in pink gold and diamonds.

Eternamé pink opal and diamond earrings in white gold.

Silvia Furmanovich shell bracelet in gold, set with diamonds and a green tourmaline (£11,592).